<!****************************Apartmeent****************************>
Apartment 1357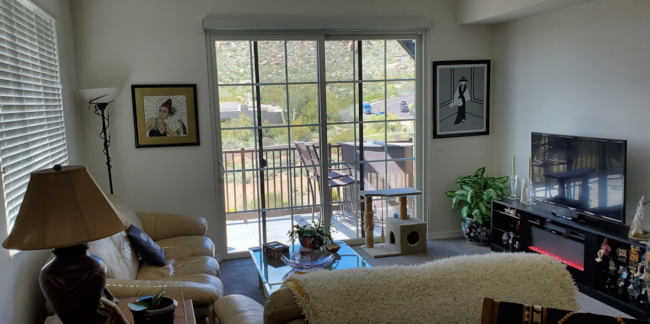 Living room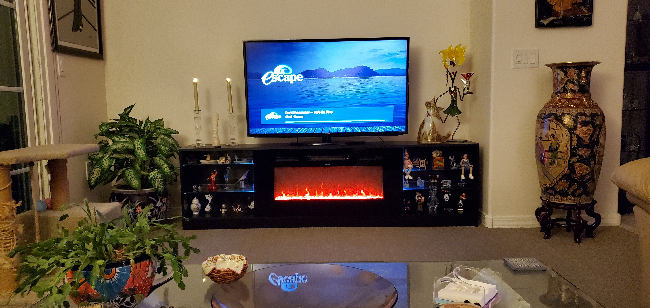 Living room fireplace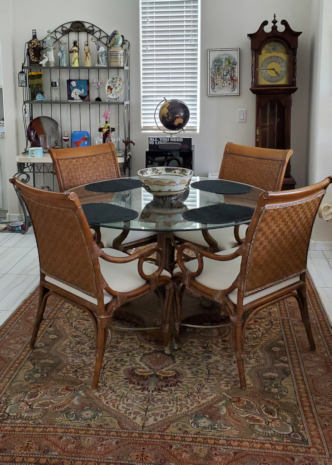 Dinning room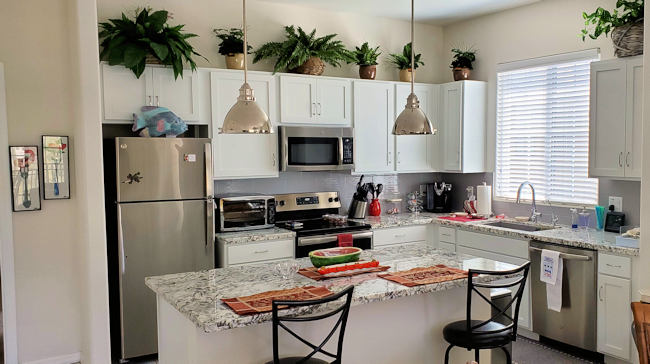 Kitchen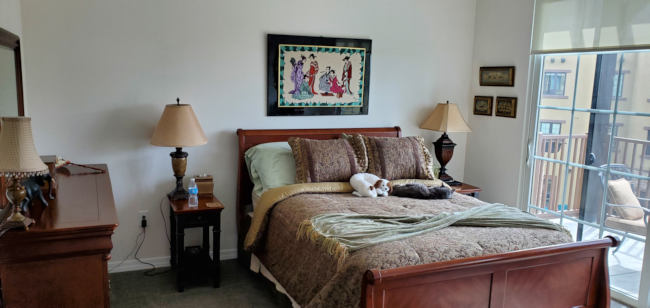 Bedroom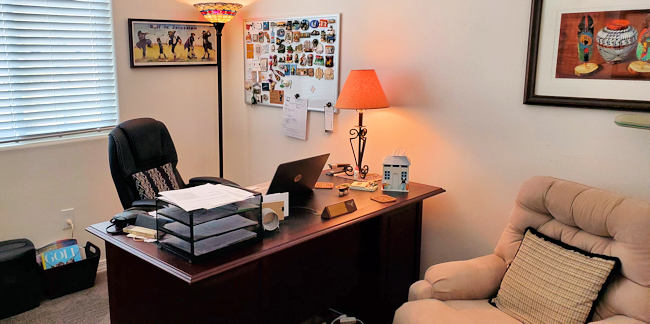 The office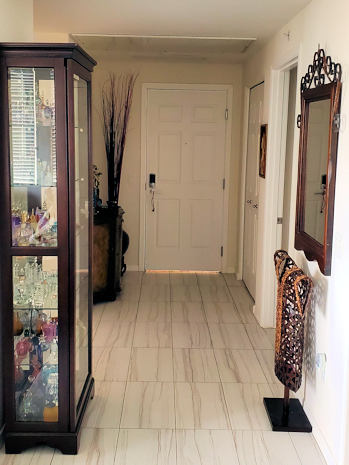 The Foyer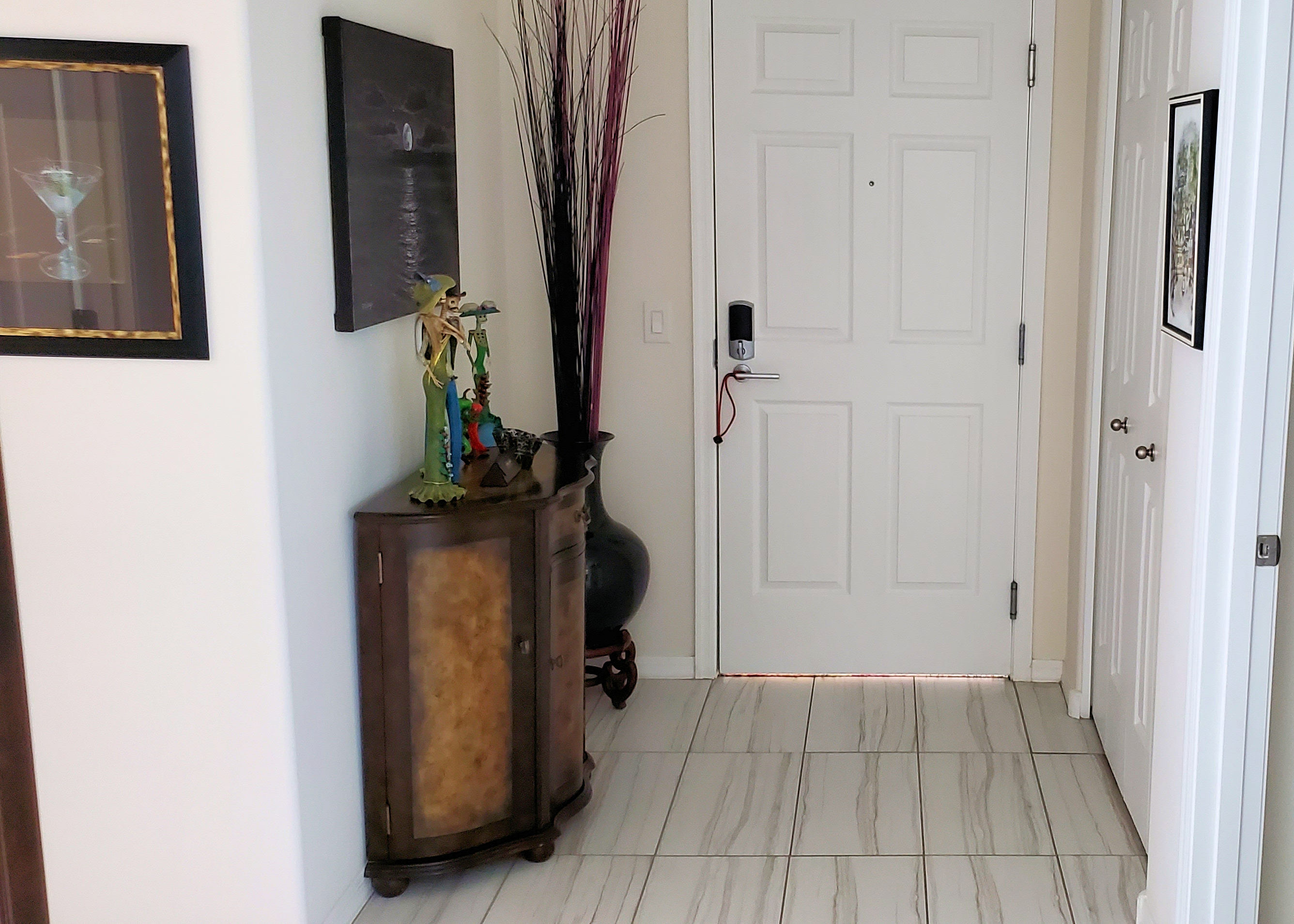 At the entrance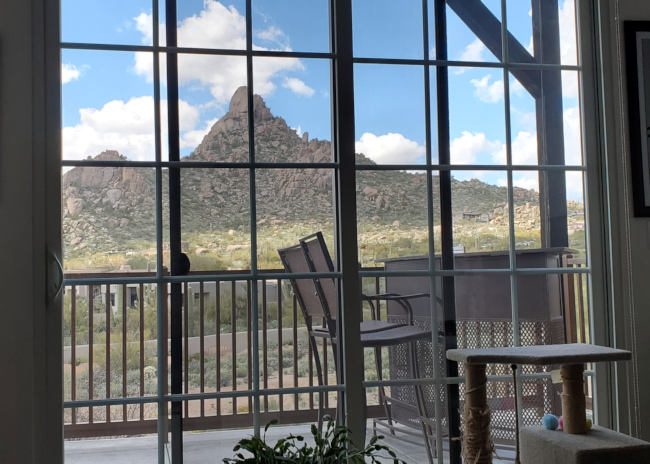 Living room balcony with our bar and view of Pinnacle Peak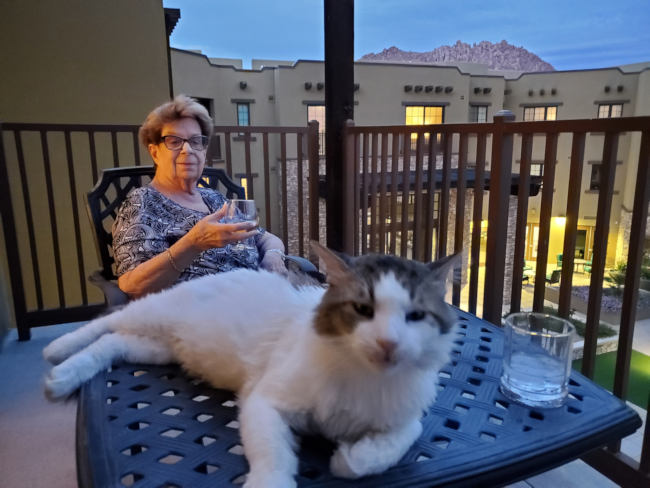 Bedroom balcony and evening cocktails with Yeti Bear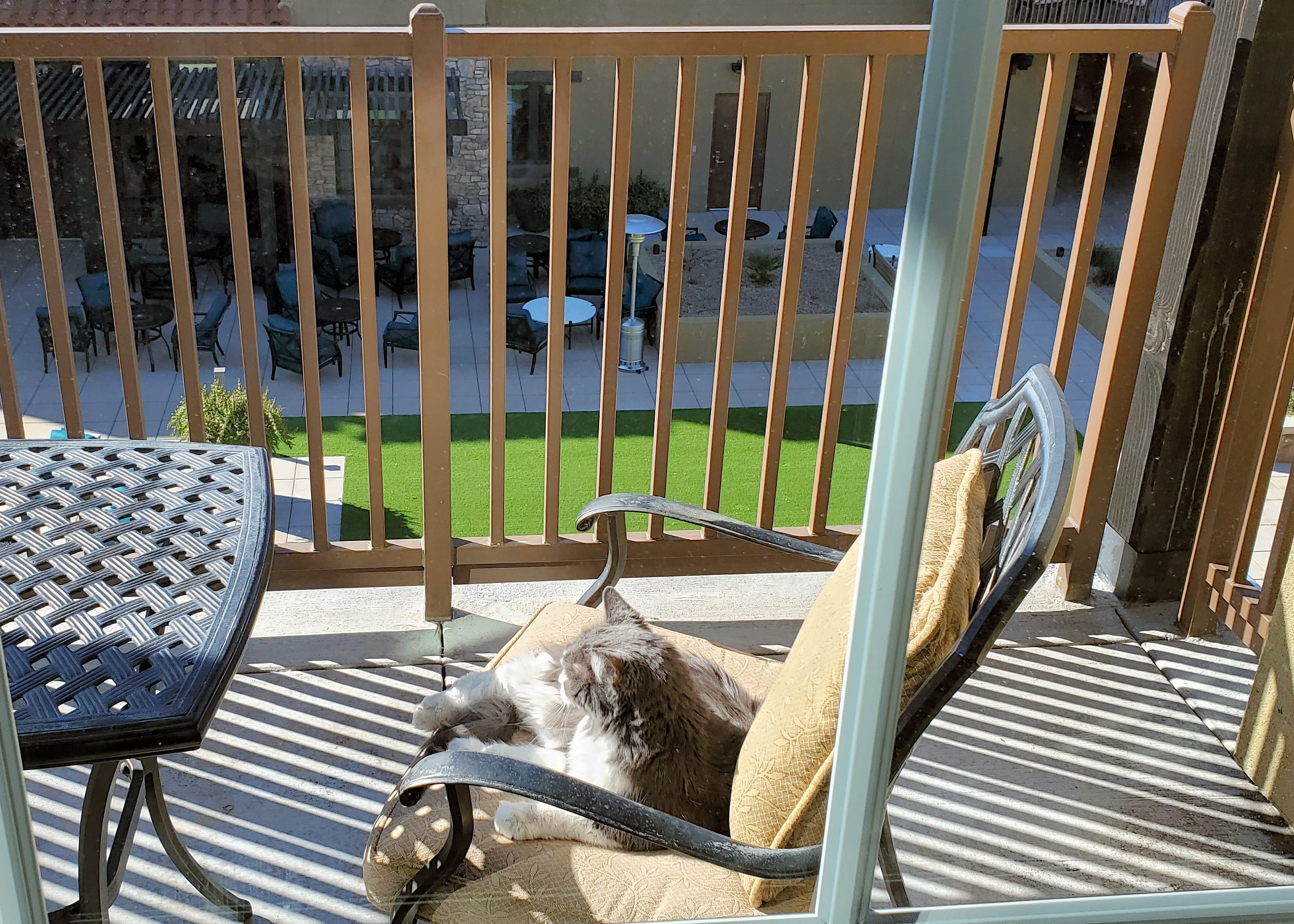 Lucky on the the bedroom balcony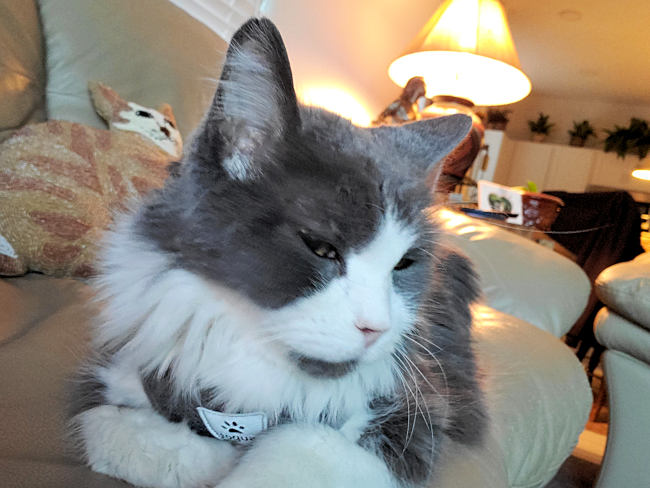 Lucky's life at Acoya was short.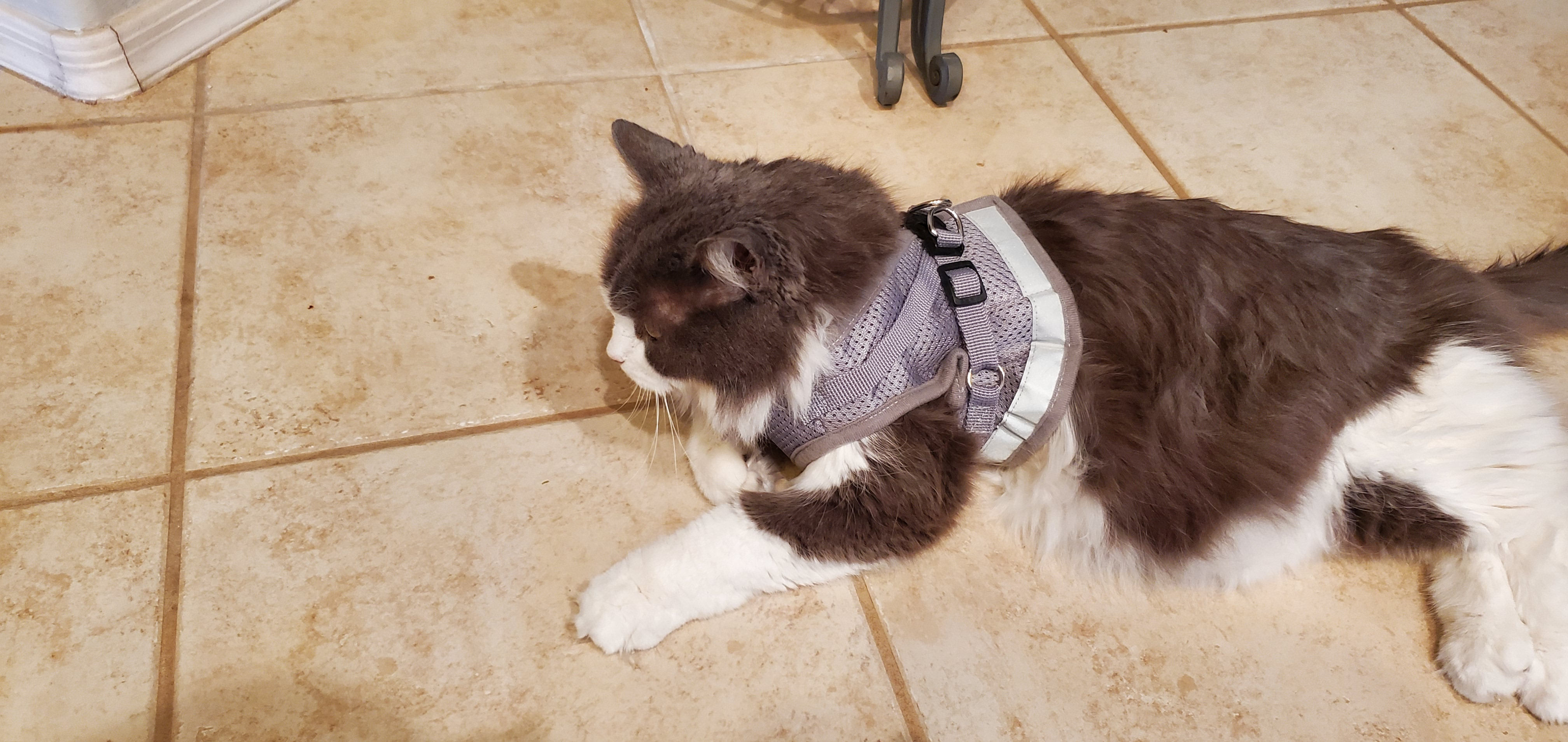 Lucky crossed the Rainbow Bridge om May 1, 2023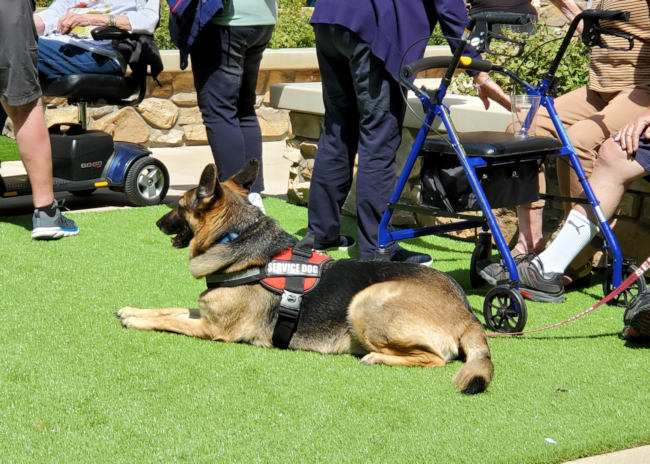 "Fancy" is a resident service dog and loved by everyone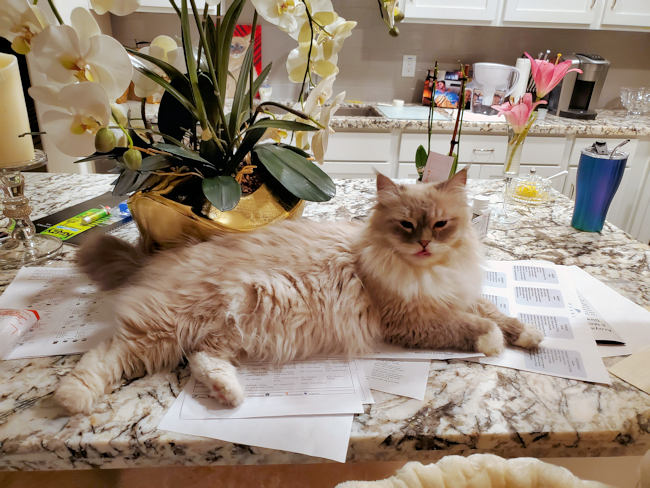 "Louie" is a beautiful blue-eyed Siberian Masquerade and is in charge of the 3rd floor hallways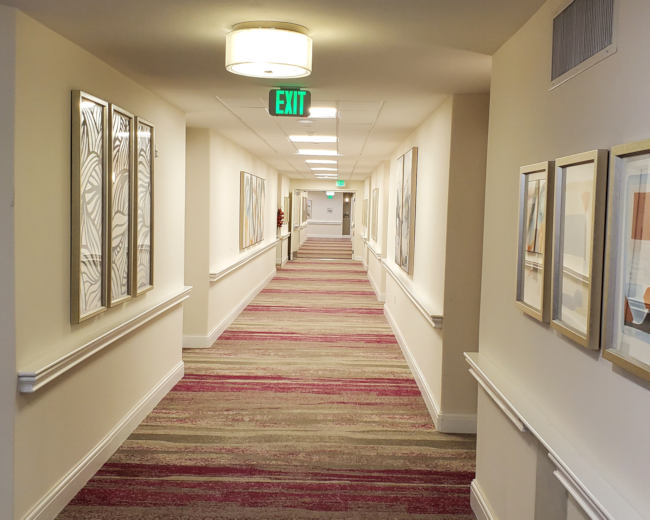 It's a long walk to our apartment down 2 hallways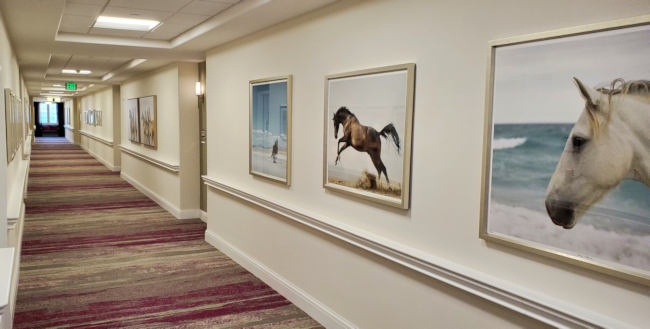 Next, all the way down this hallway to the window
<!****************************The Views****************************>
The Views from Acoya
Pinnacle Peak
Acoya courtyard, Pinnacle Peak and our apartment (3rd f;oor)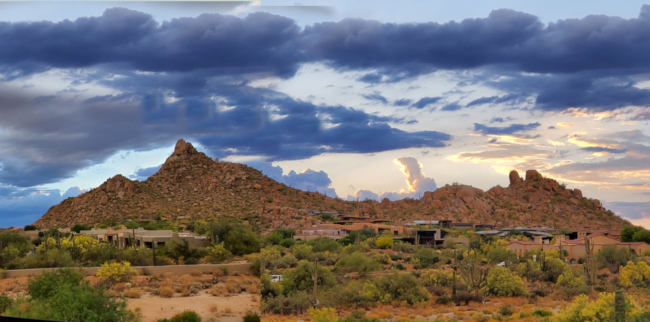 Pinnacle Peak Mountain from our apartment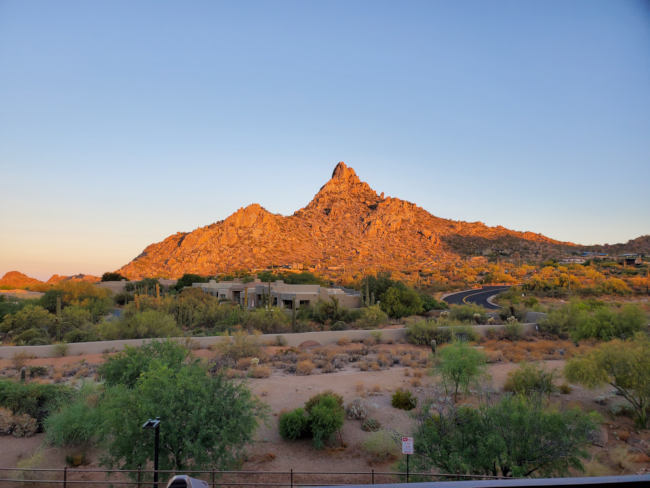 Pinnacle Peak at sunrise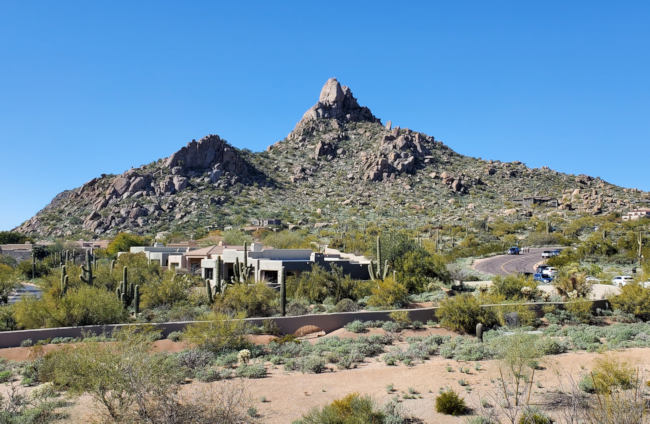 Pinnacle Peak at noon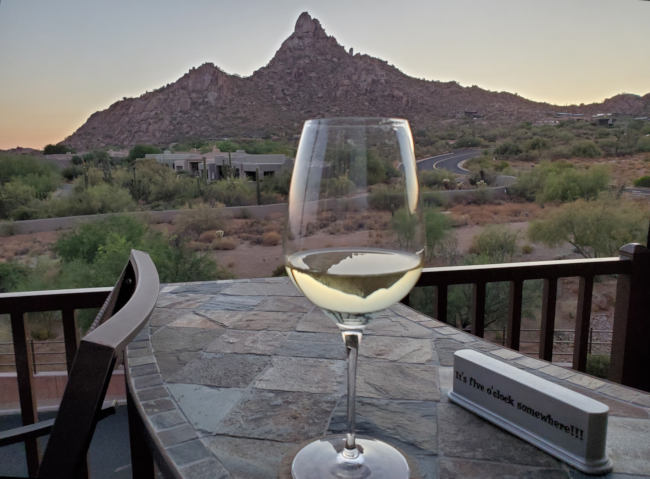 Pinnacle Peak at Happy Hour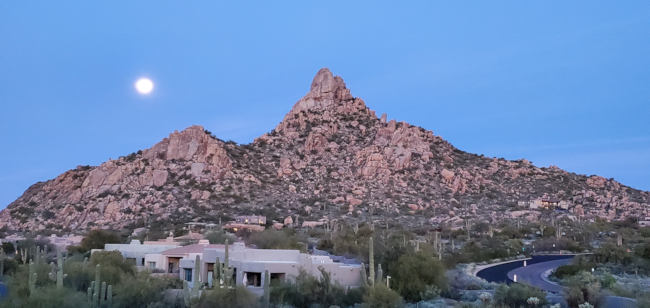 Pinnacle Peak in the evening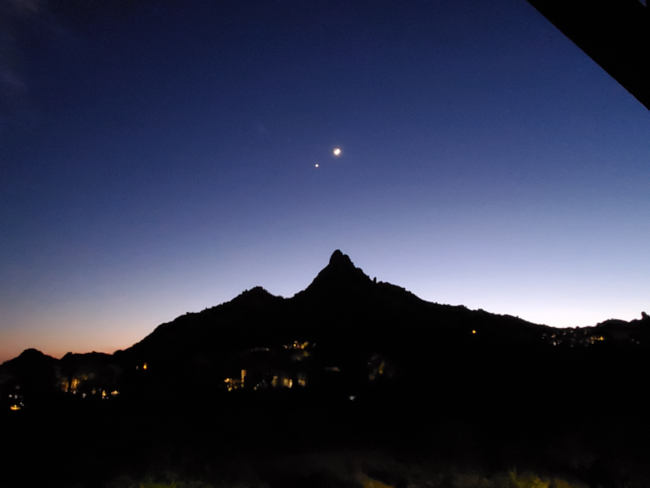 Pinnacle Peak at sunset
City Views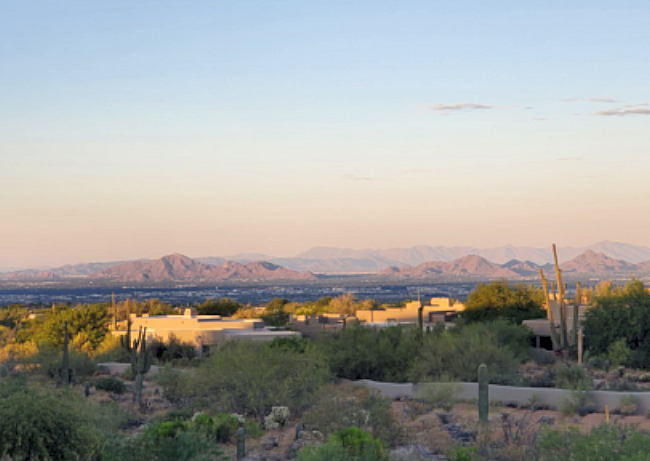 Distant mountains from our living room balcony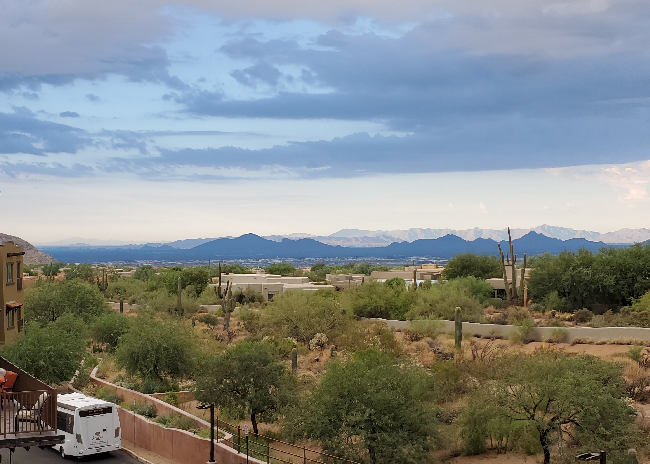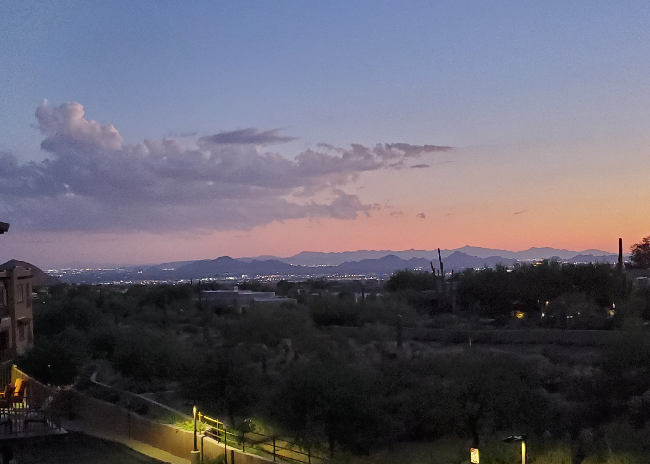 City lights at eveening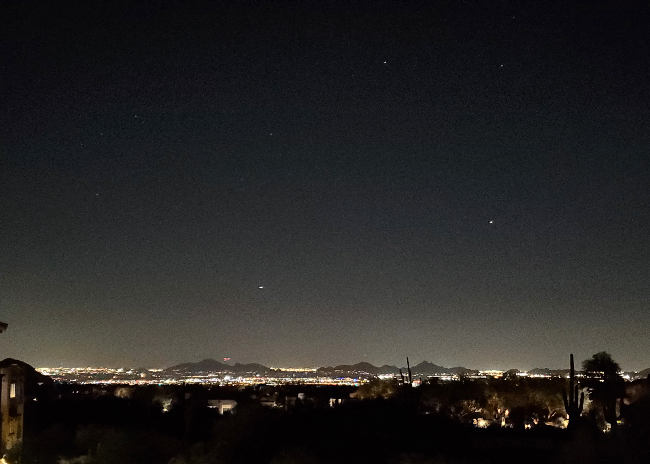 City lights at night
Troon Mountain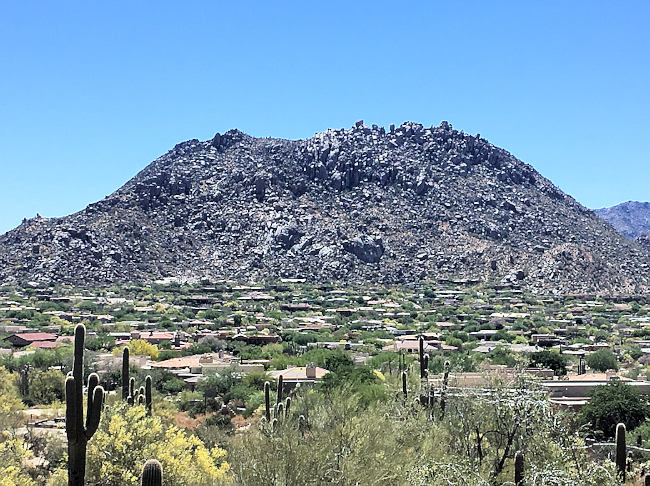 Acoya is between Troon Mountain and Pinnacle Peak
<!****************************Acoya****************************>
The Acoya Community
First Floor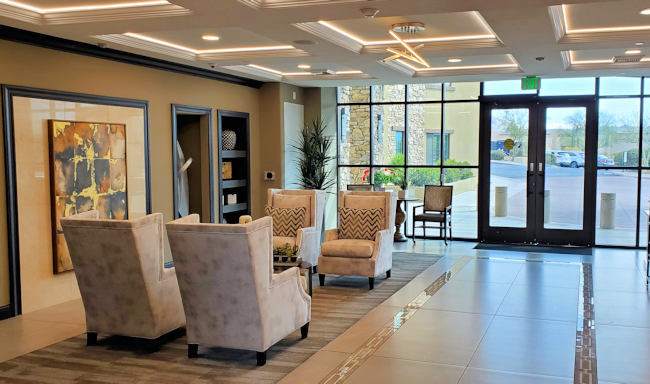 Reception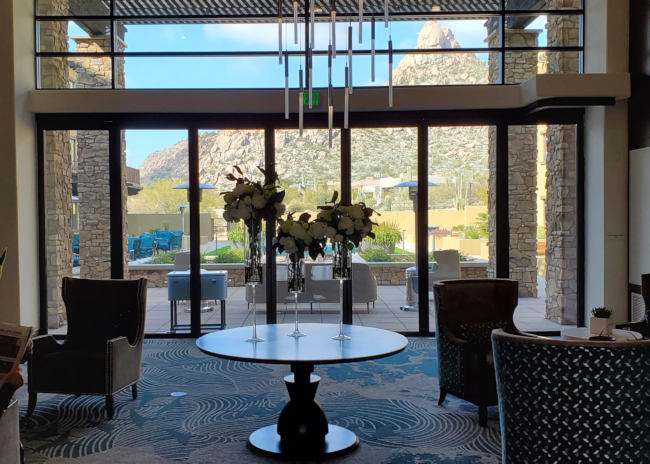 The Great Room, Courtyard and Pinnacle Peak Mountain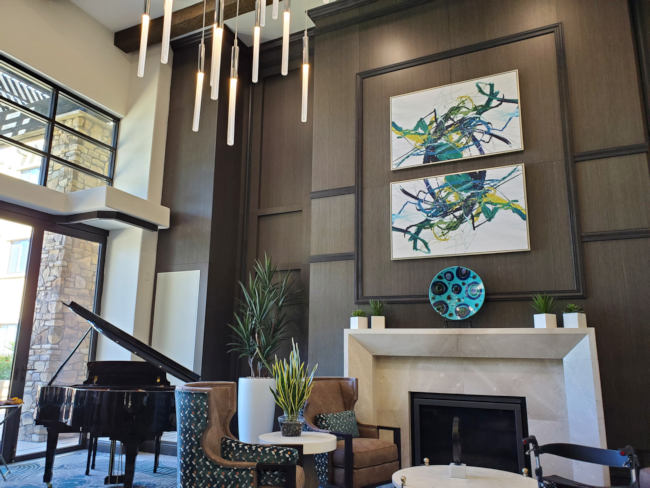 The Great Room
The Great Room
The Courtyard and Pinnacle Peak Mountain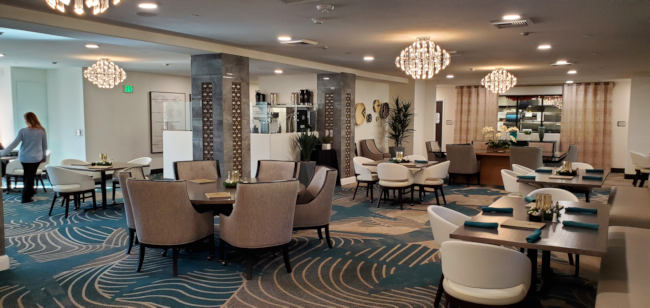 The Pearl dinning room section A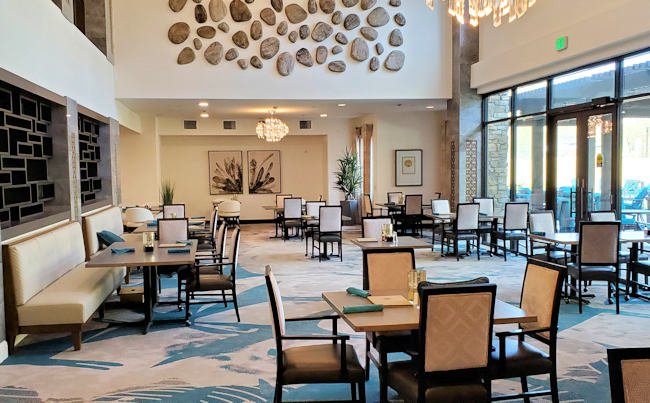 The Pearl dinning room section B
Al fresco dinning in the courtyard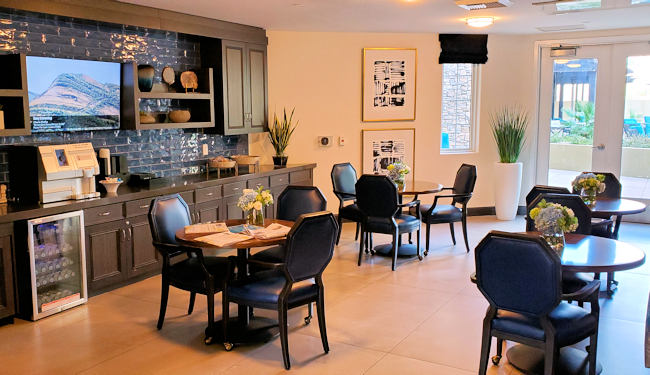 Self-serve coffee, snacks and daily newspapers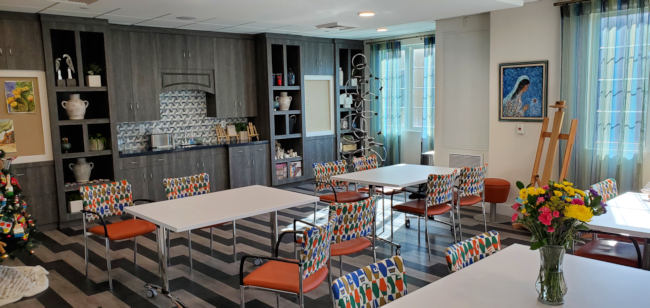 Art Studio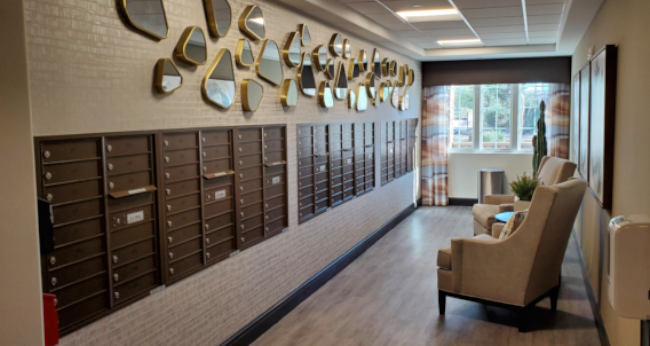 Mail room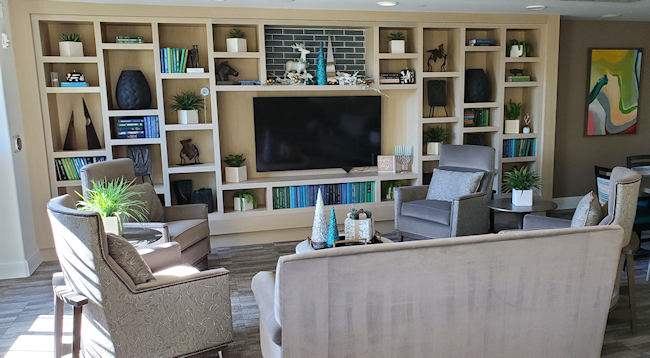 A history of Phoenix in pictures
Second Floor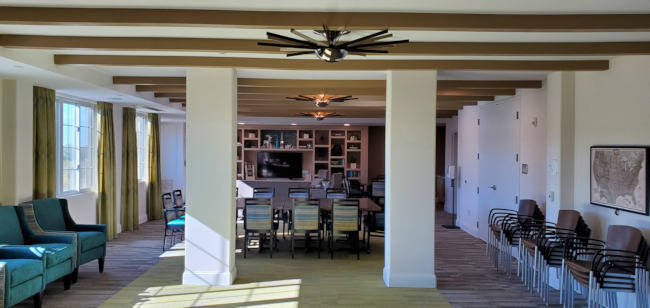 Lifestyle Center cmmunity room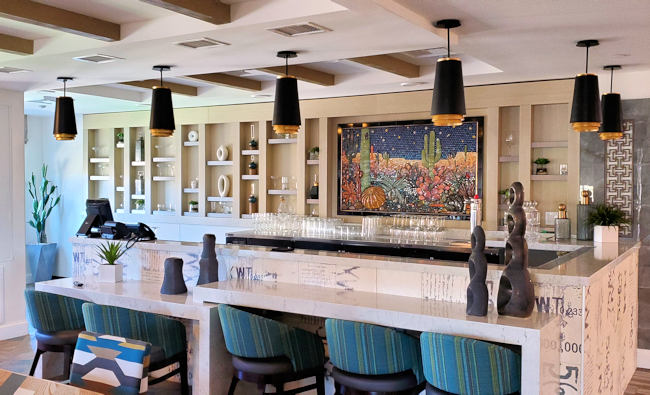 Sunset Bar - Beer, wine and cocktails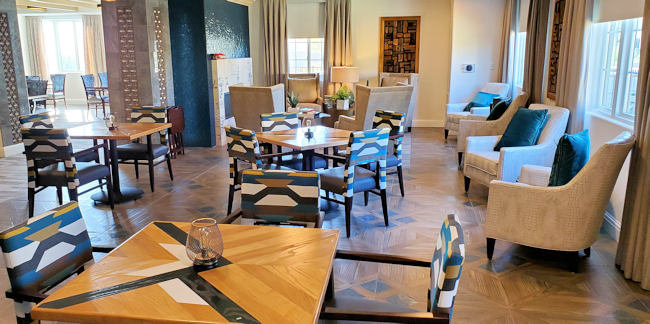 Sunset lounge - Scene of Wednesday happy hours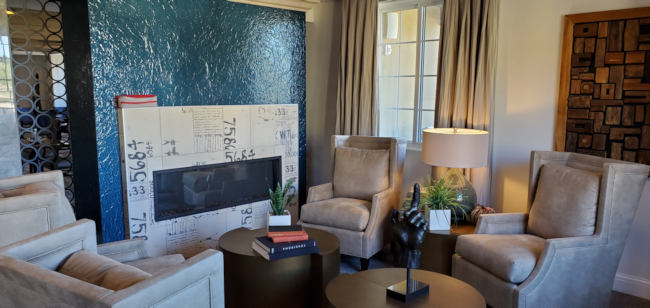 Sunset Lounge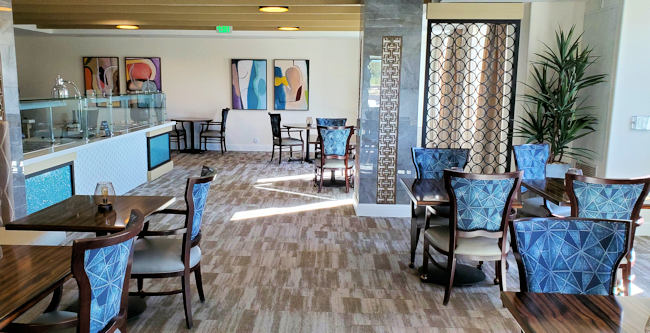 Sunset Grill - salads, soups, sandwiches, pizza, beverages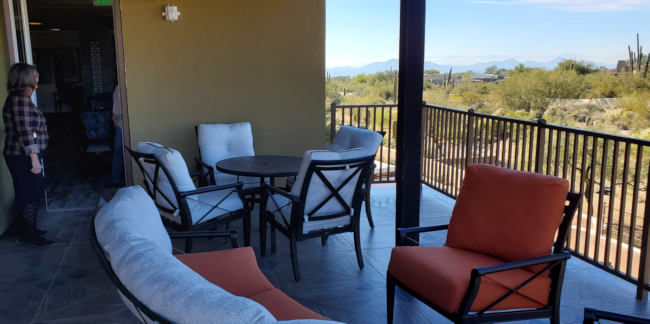 Sunset Grill balcony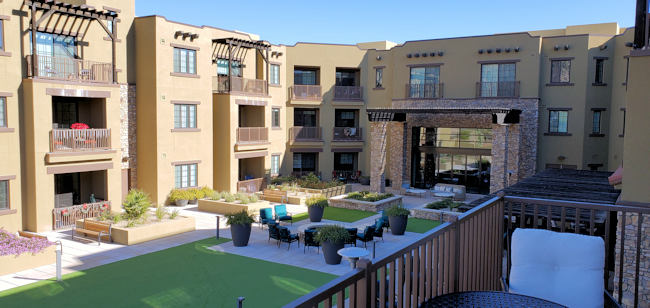 The courtyard from the Sunset Grill balcony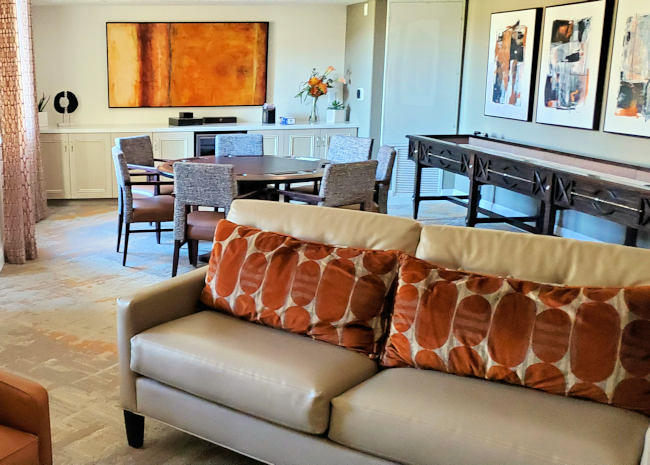 Shuffle board and poker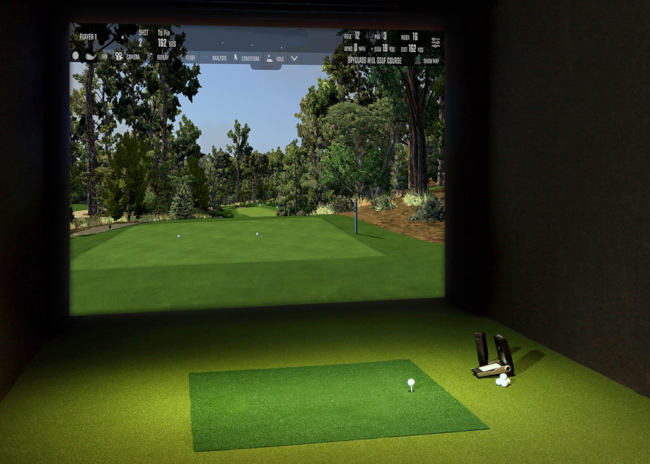 Golf simulator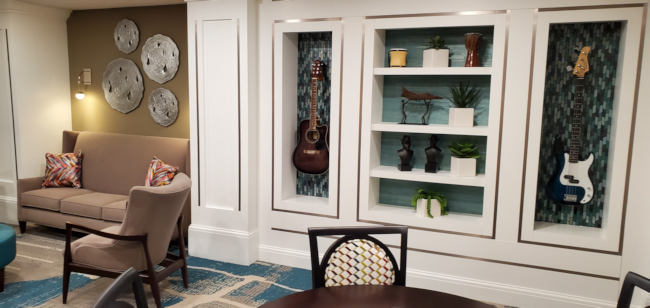 Music Studio
The Garden Level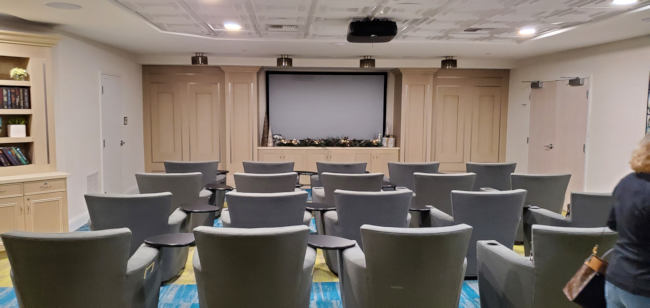 Movie theater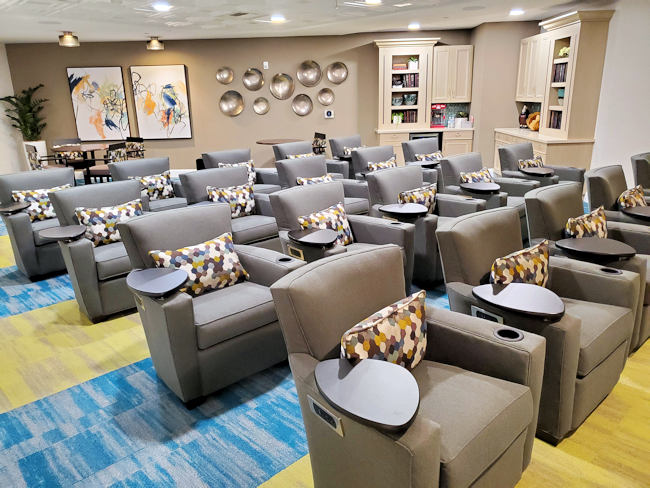 Movie theater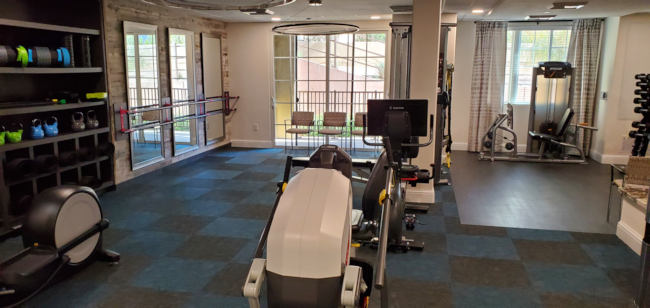 Gym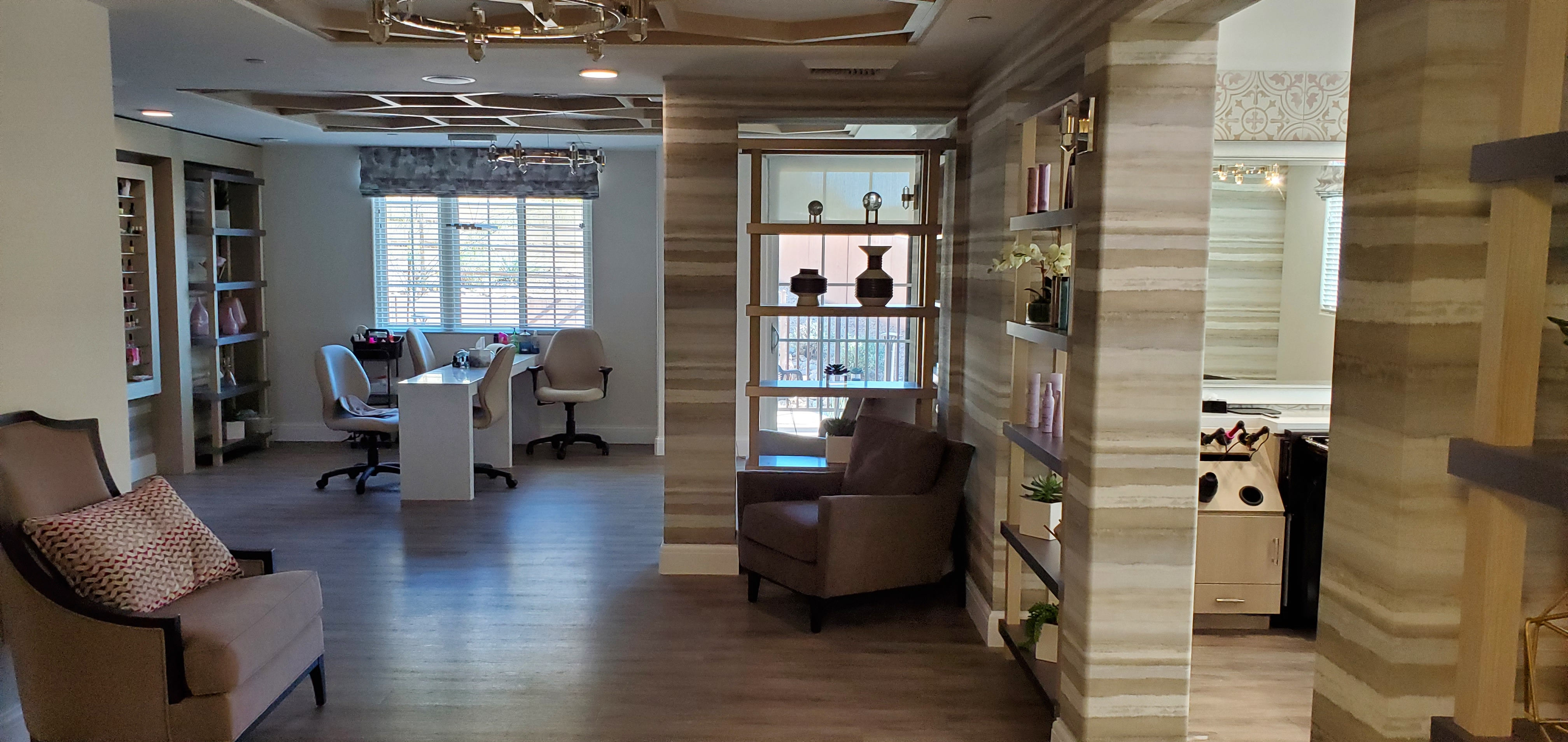 Salon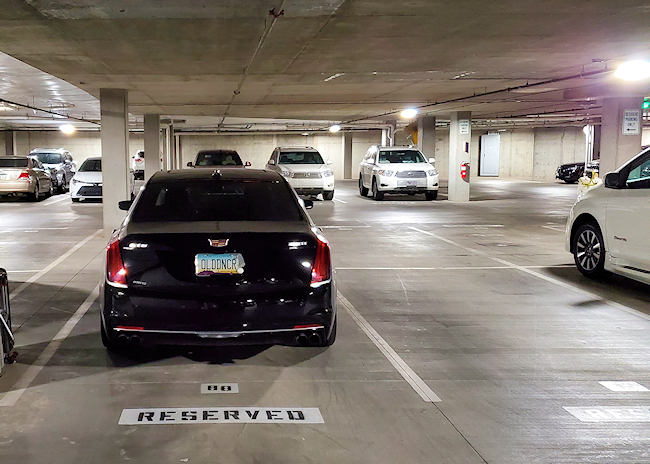 Garage parking for my Cadillac
Every Wednesday Happy Hour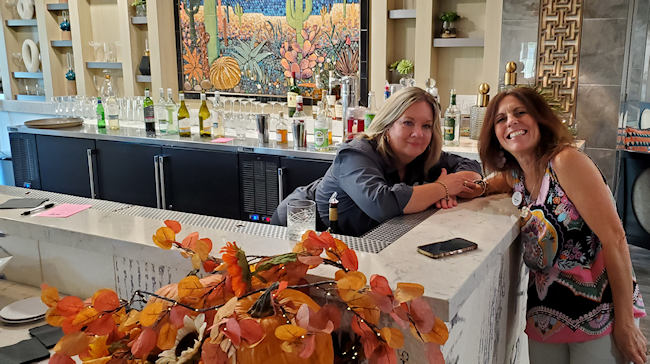 Diane & Debbie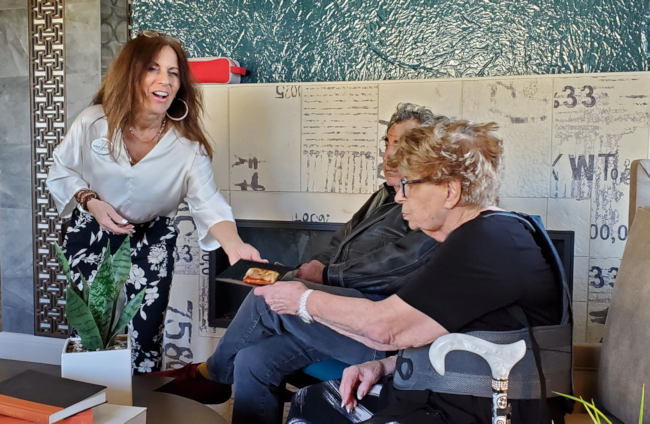 Debbie serving snacks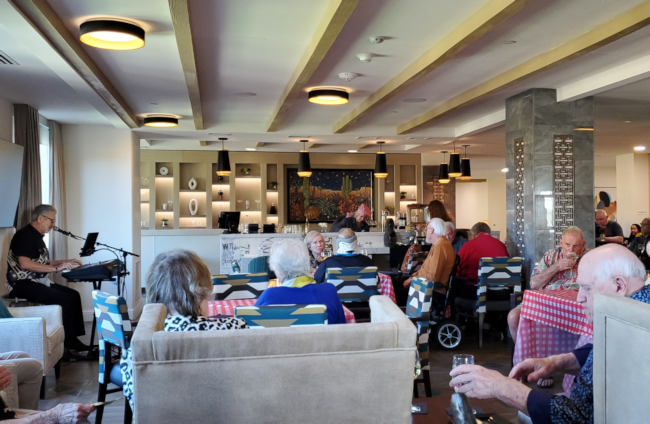 Music and dancing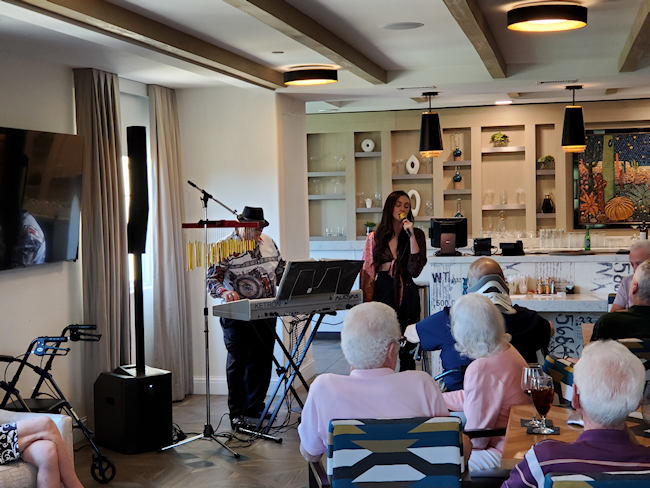 Bob's daughter visits and performs her "Vegas" act for Acoya
A crowded dance floor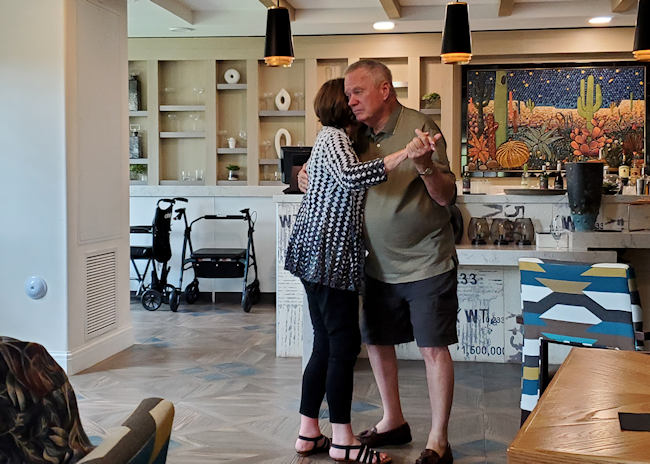 Craig and Delores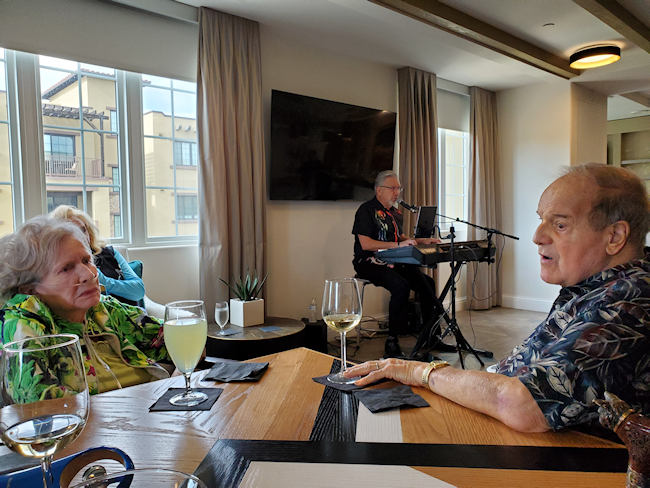 Arline and Dr Frank
Saturday Entertainment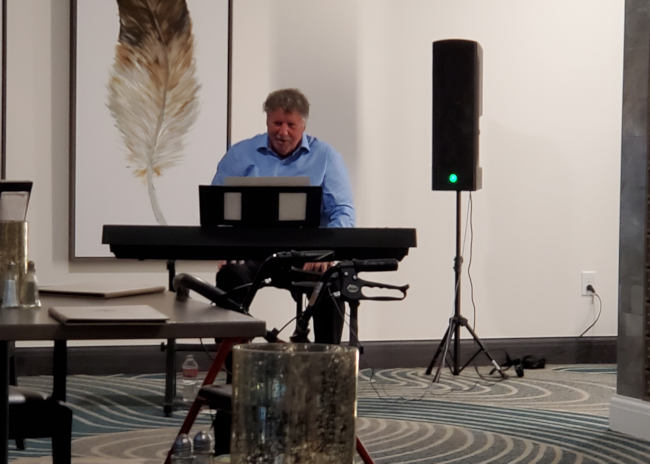 Dinner music every Saturday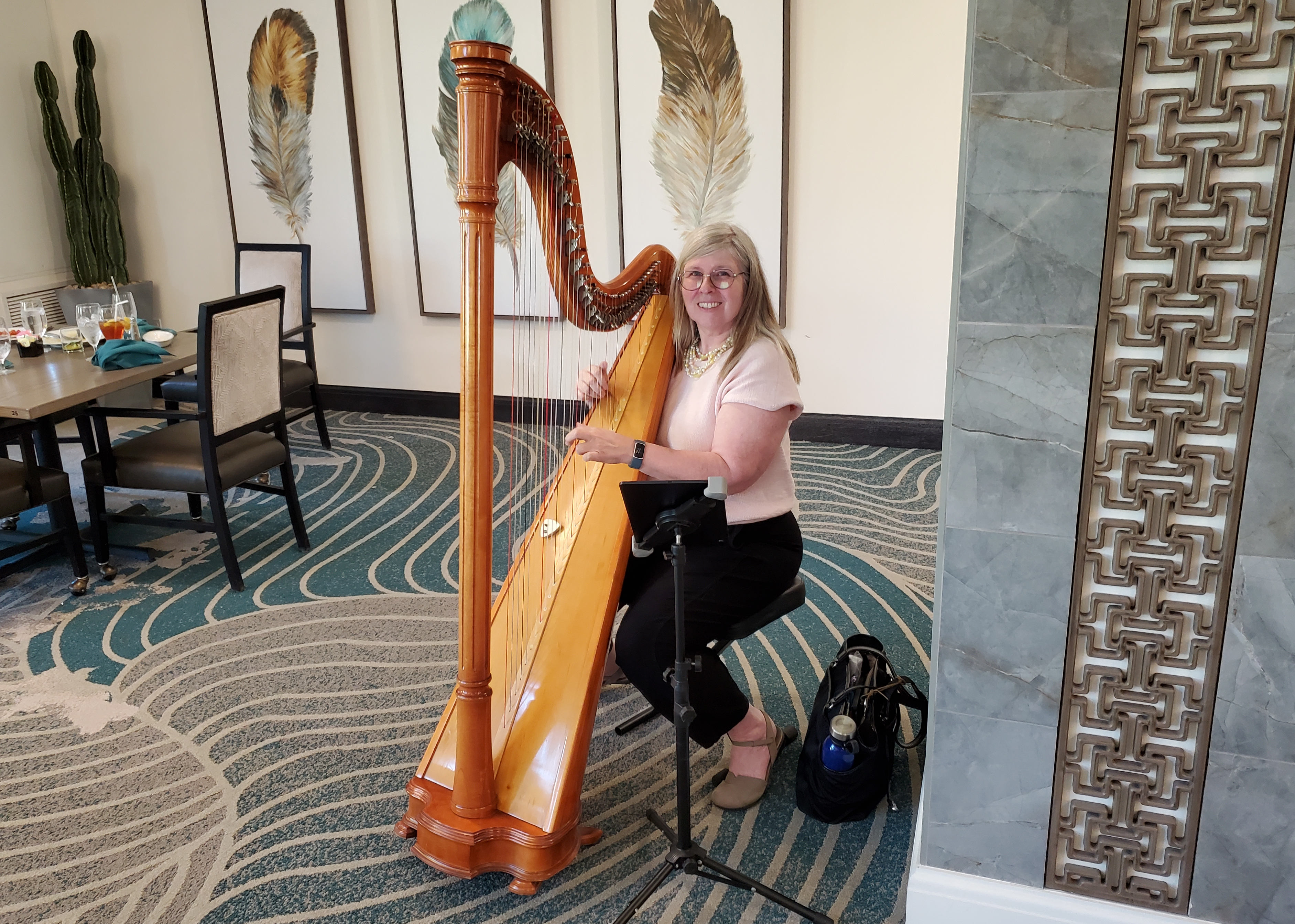 Afternoon chamber music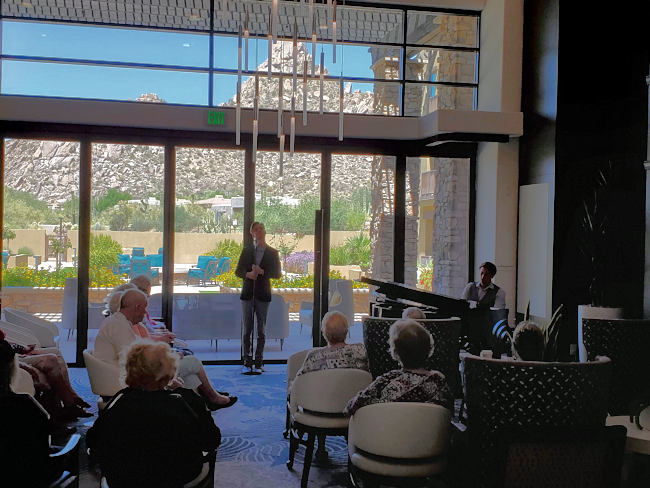 Piano concert in the Great Room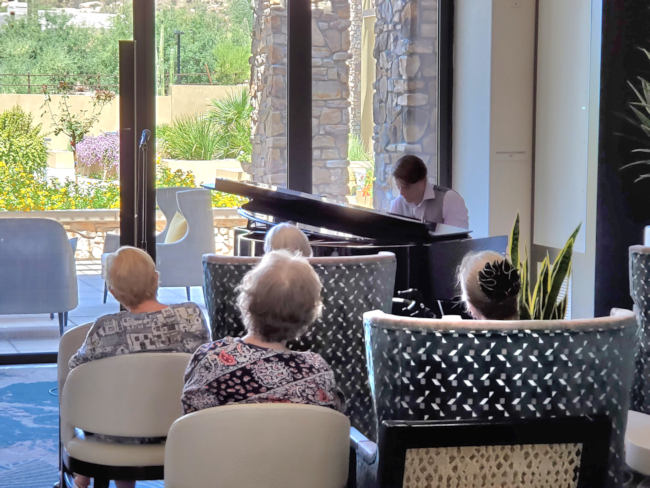 Piano concert
Monthly Birthday Celebrations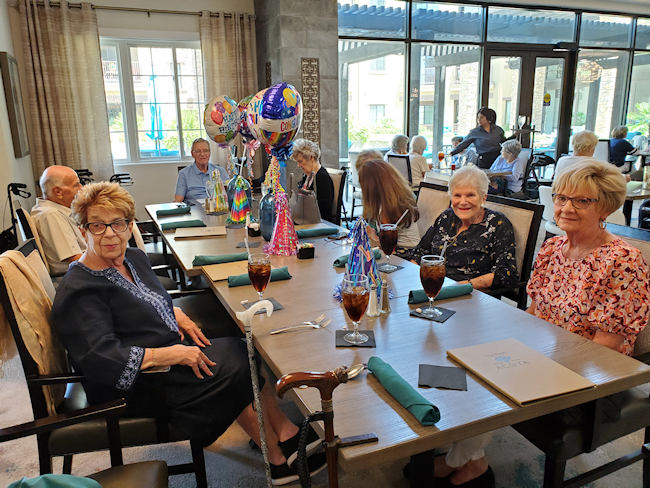 Joan & August Birthdays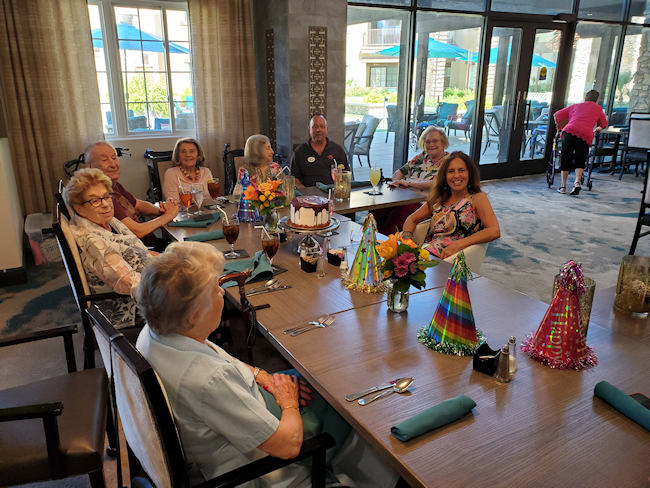 Charlie & Septmber Birthdays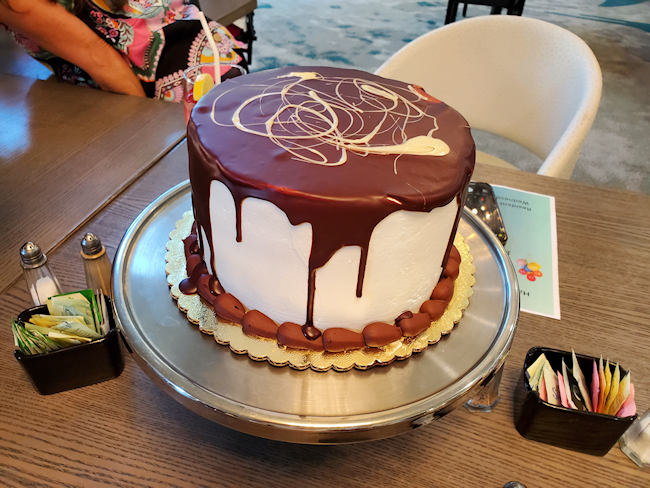 There is always cake
<!****************************Events****************************>
Events
Halloween 2023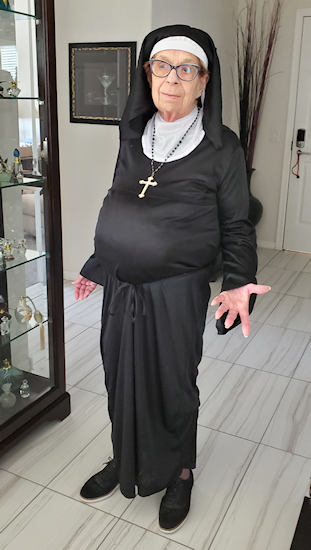 Joan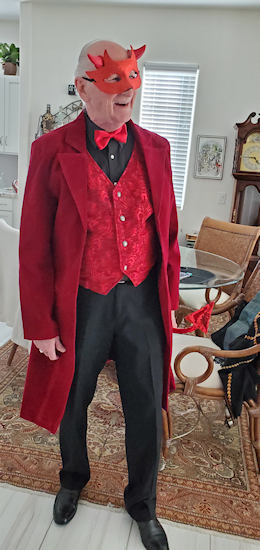 Charlie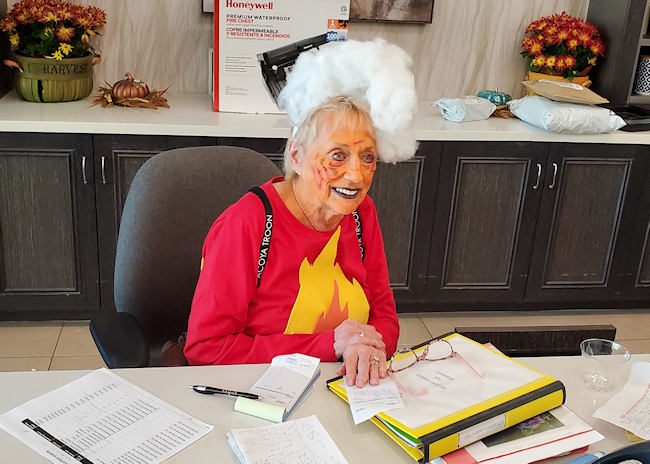 Judy, Receptionist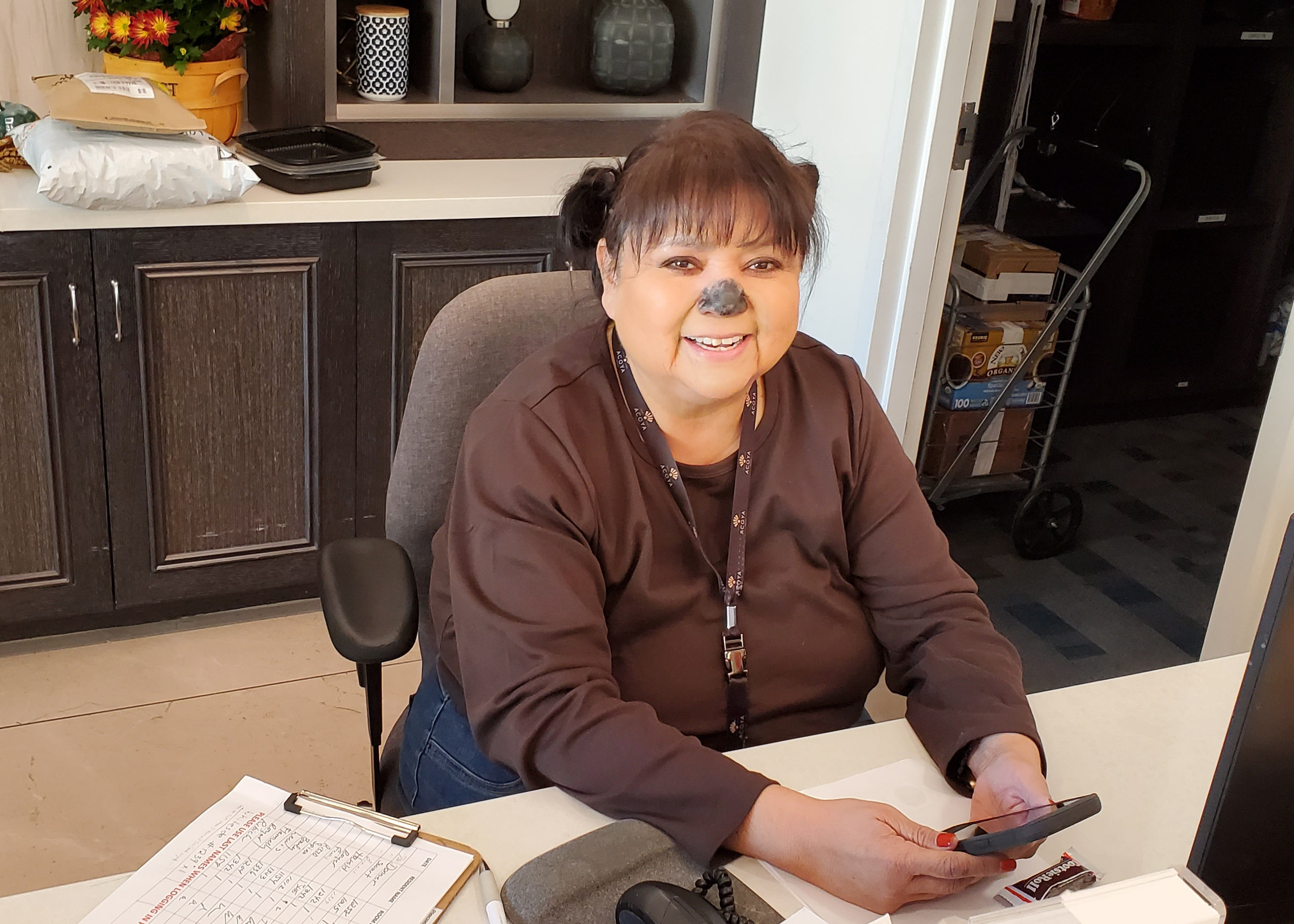 Caroline, Receptionist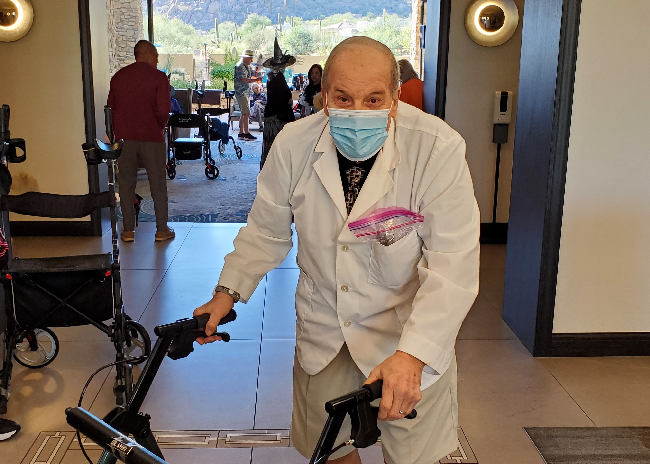 Dr Frank, Dentist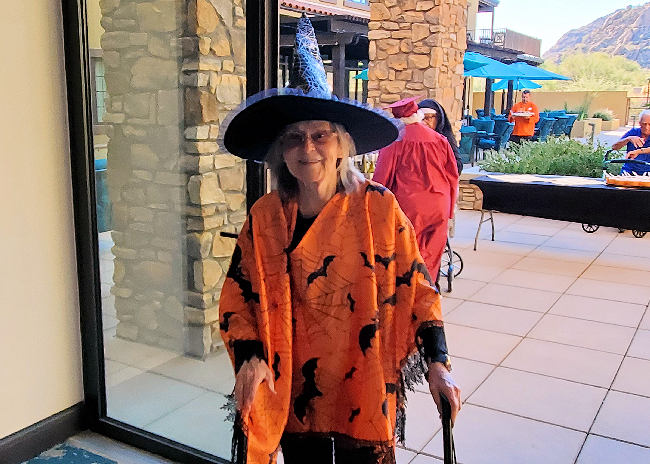 Dr Mary Kate, Opthomologist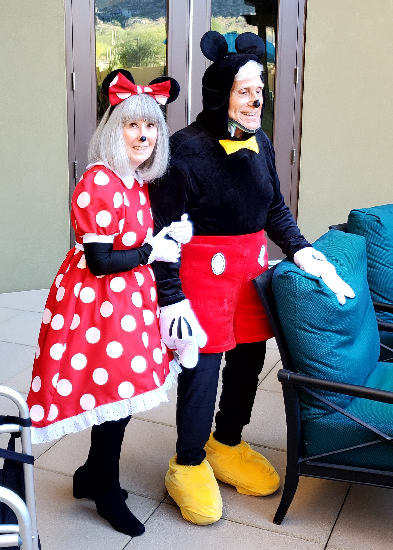 Judy & Dr Jim, Opthomologist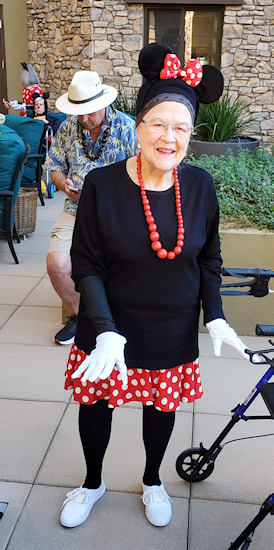 Mary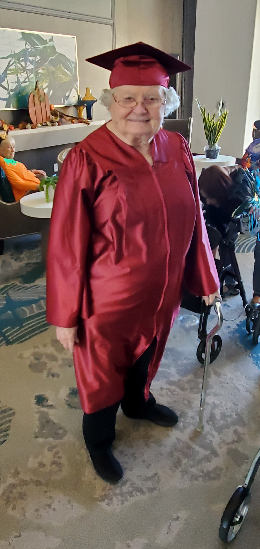 The Graduate
Elain, Singer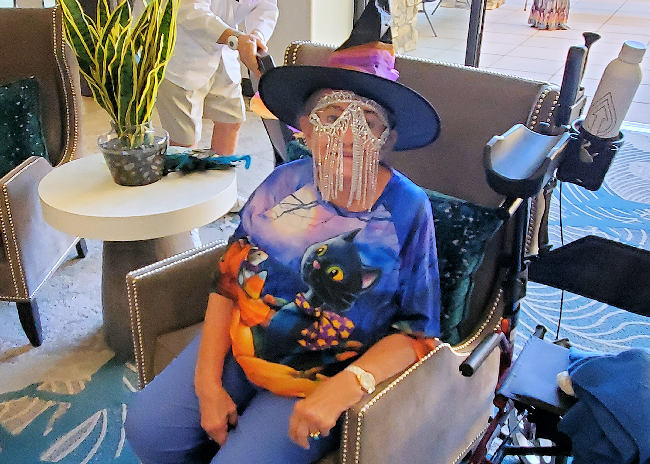 Irene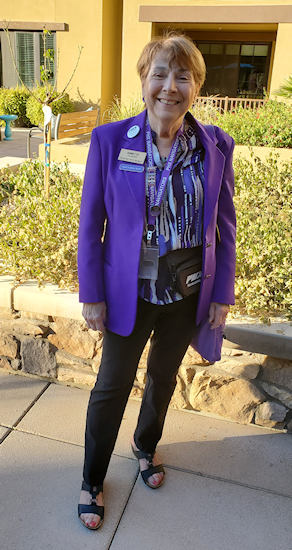 Annette, Purple People Greeter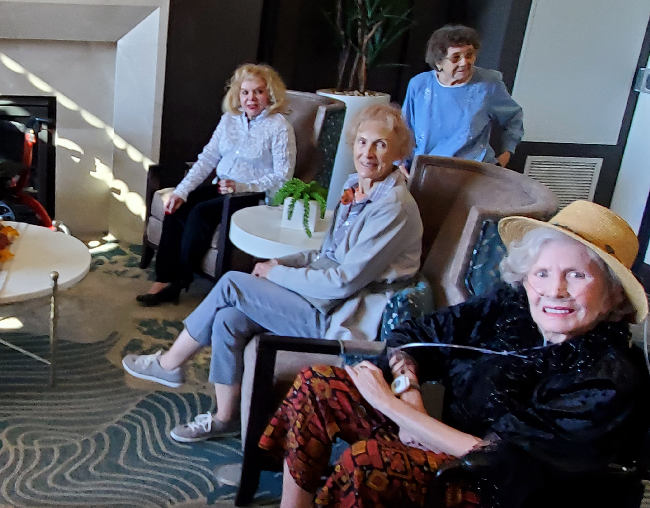 Three Jeans and Arline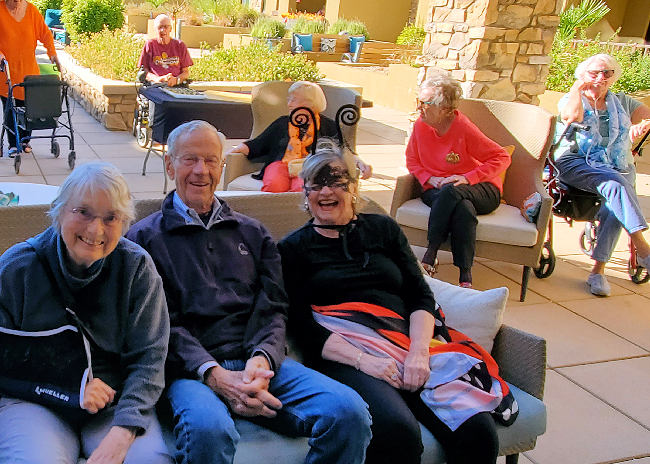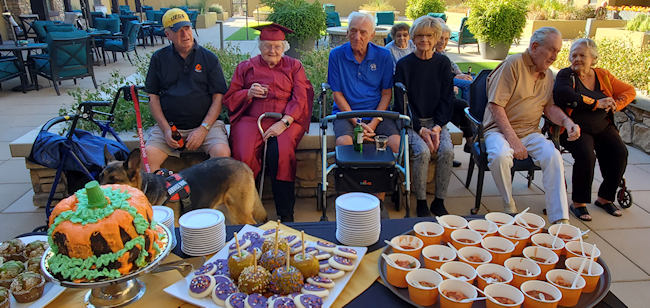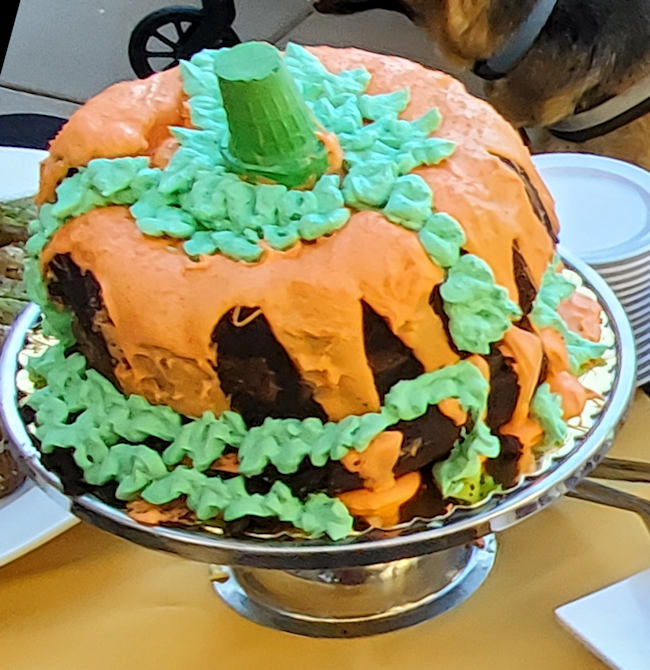 Pumpkin cake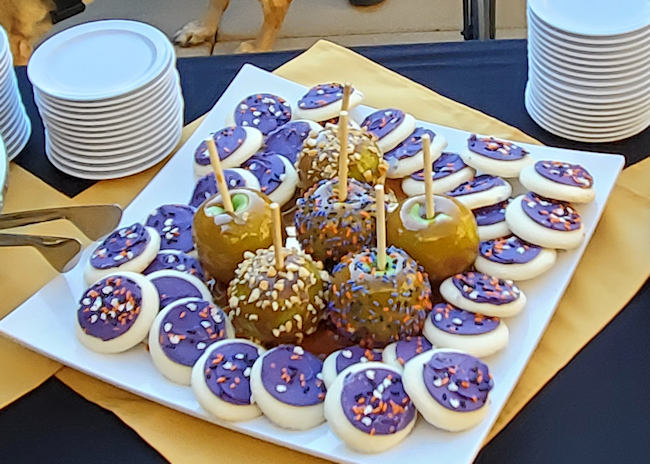 Candy apples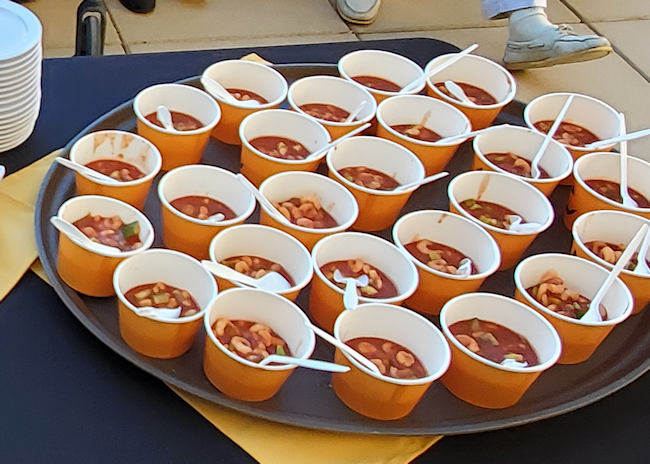 Mexican shrimp coctail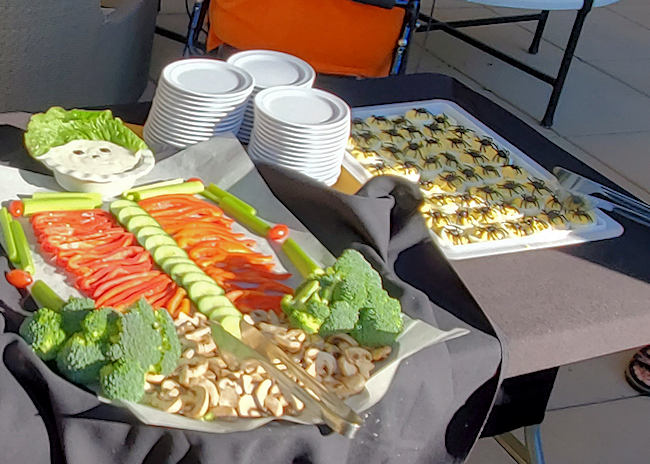 Veggies and deviled eggs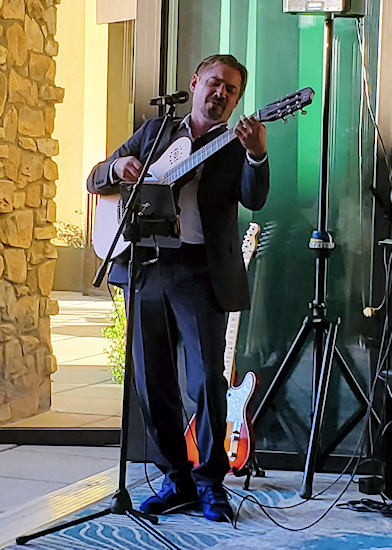 Flamenco guitarist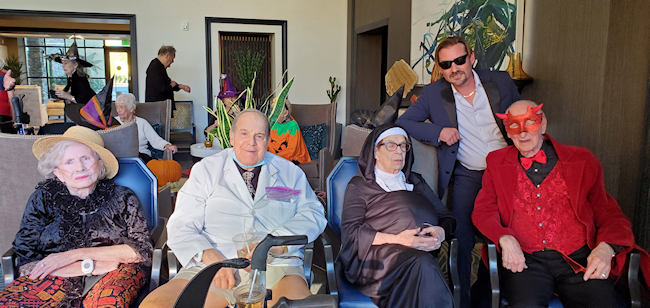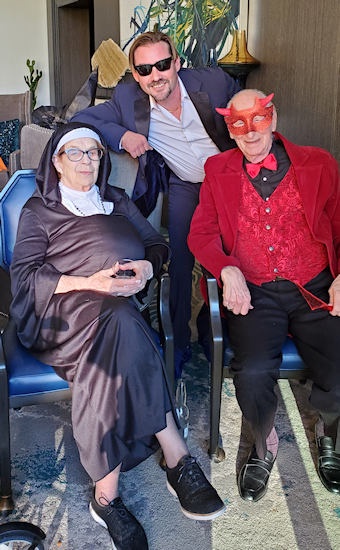 50's Sock Hop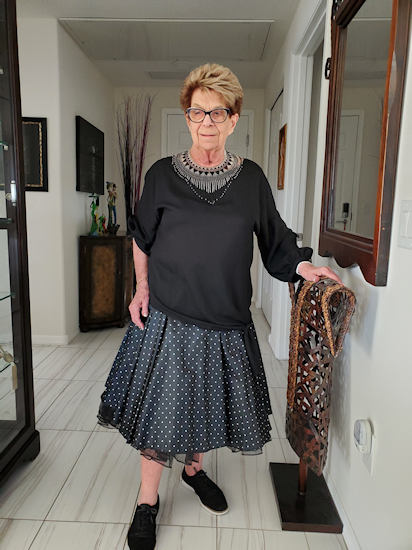 Joan in her "poodle skirt"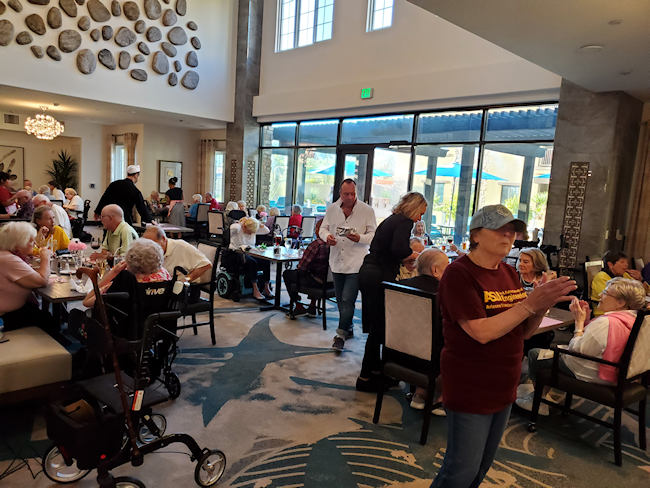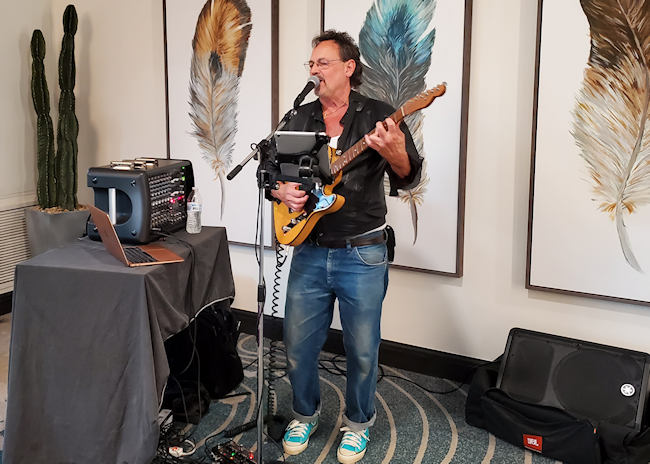 Sock Hop entertainer
The Roaring 20's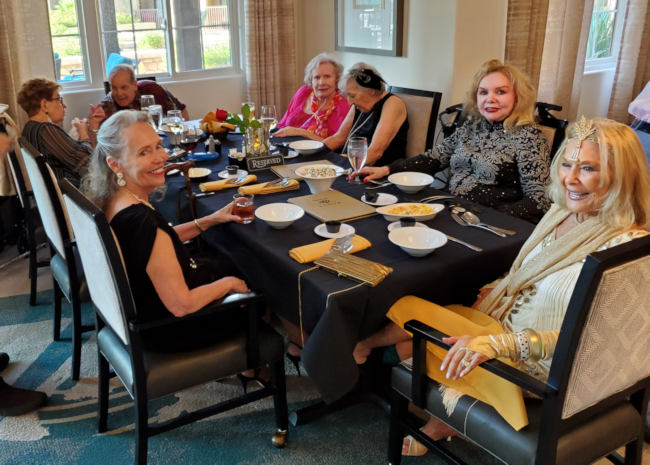 Roaring 20s Party, August 2023
Our table CW Ailene, Joan, Frank, Arline, Betty, Jean, Carolee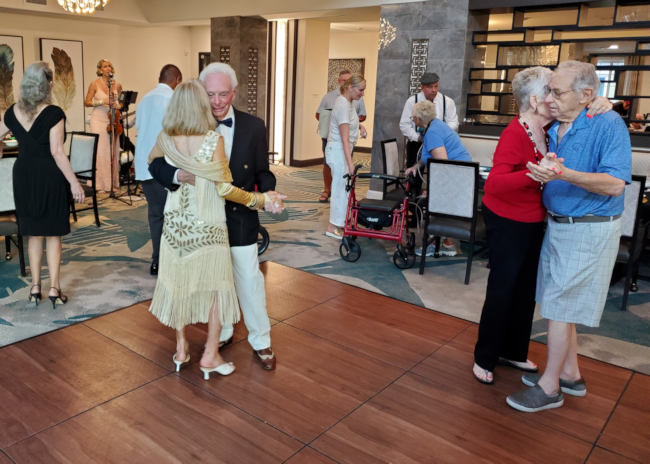 Roaring 20s dancing
Bob and Carolee, Honey and Bill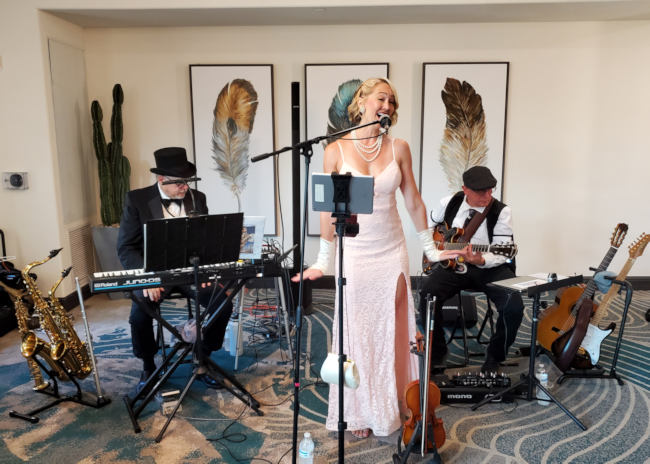 Roaring 20s music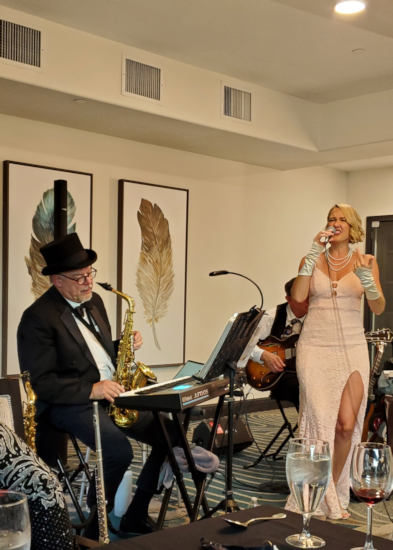 Roaring 20s music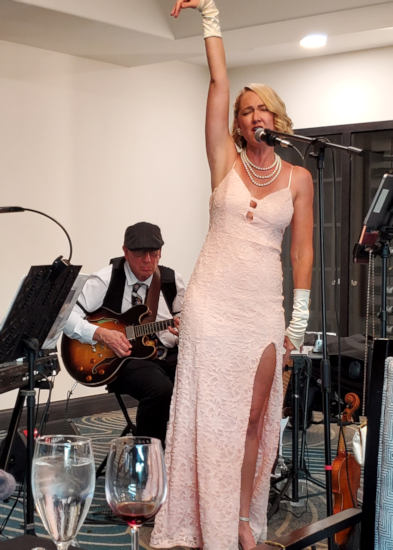 Roaring 20s music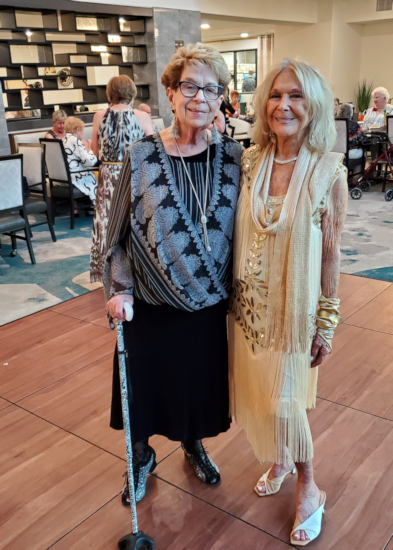 Roaring 20s outfits
Joan and Carolee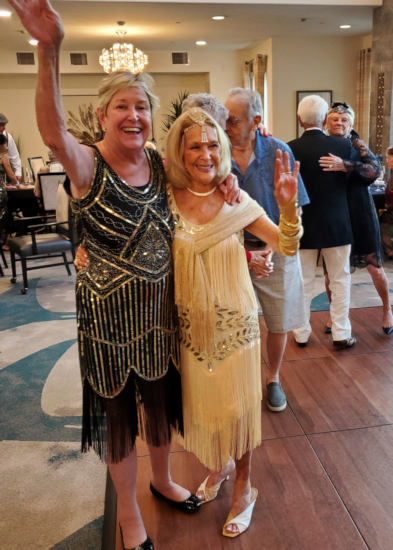 Susan and Carolee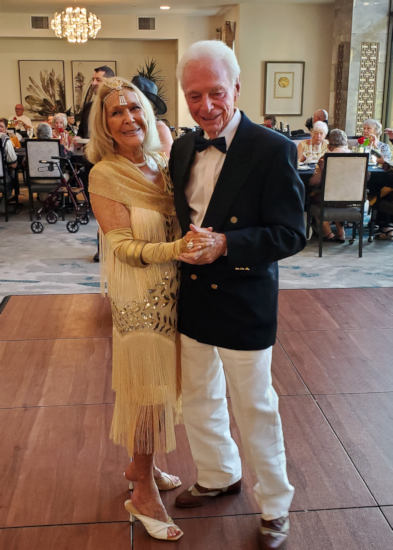 Bob and Carolee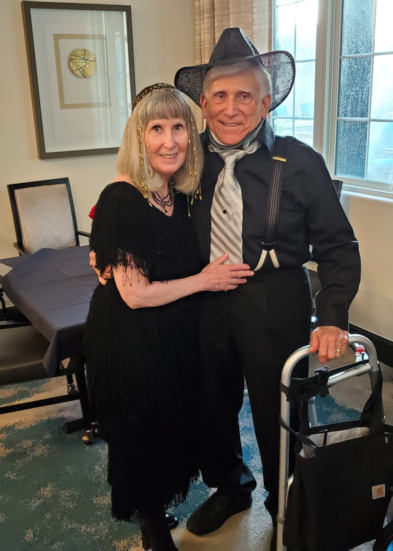 Jim and Judy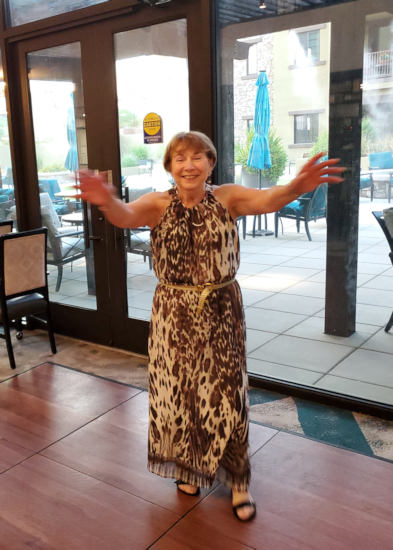 Annette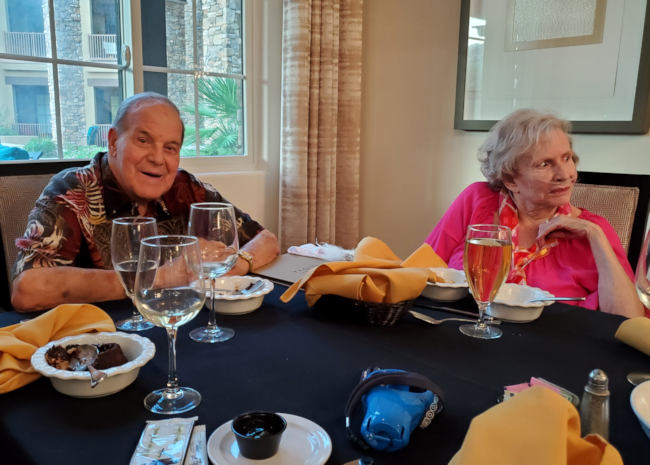 Frank and Arline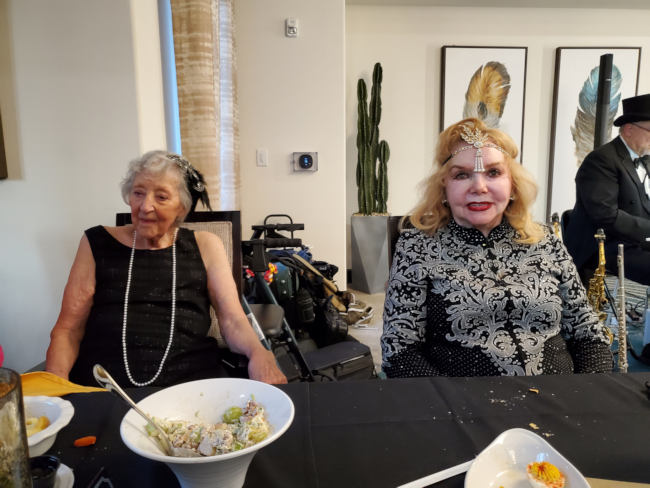 Betty and Jean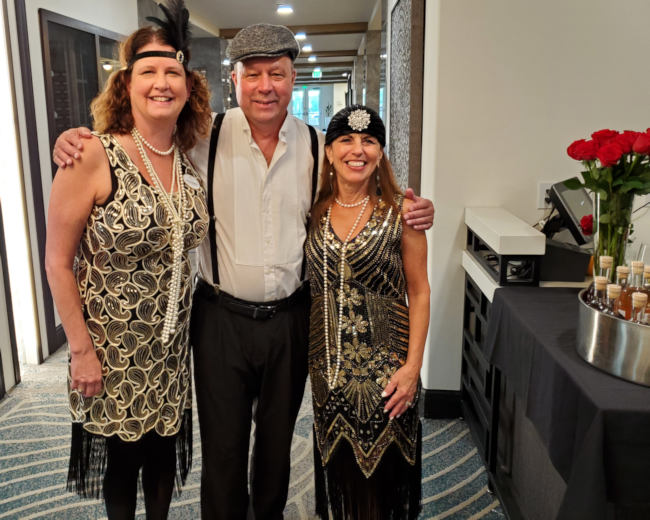 Staff Krista, Larry and Debbie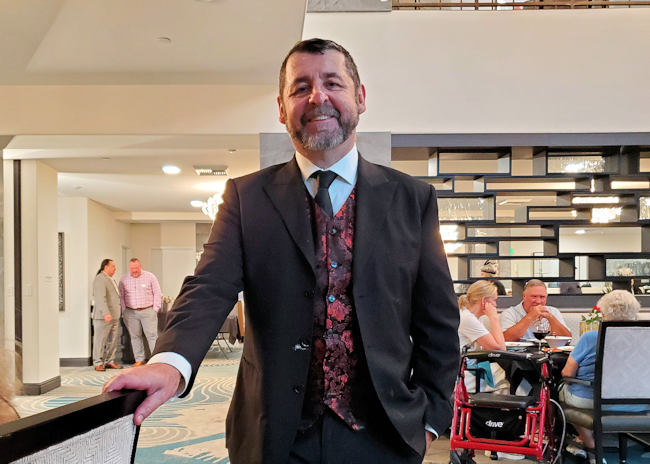 Chef Tony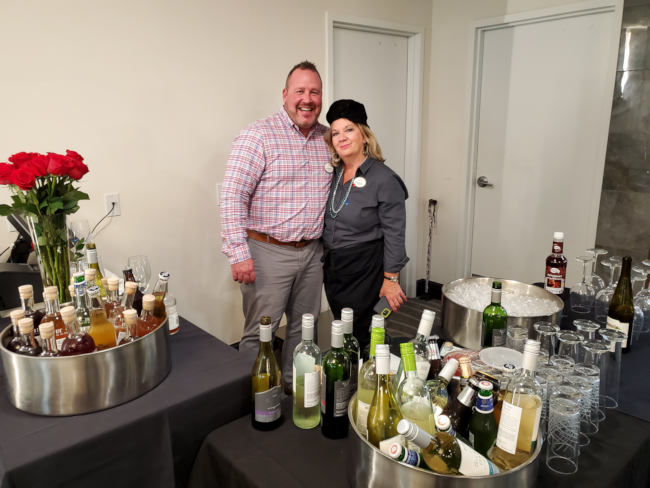 Trent and Diane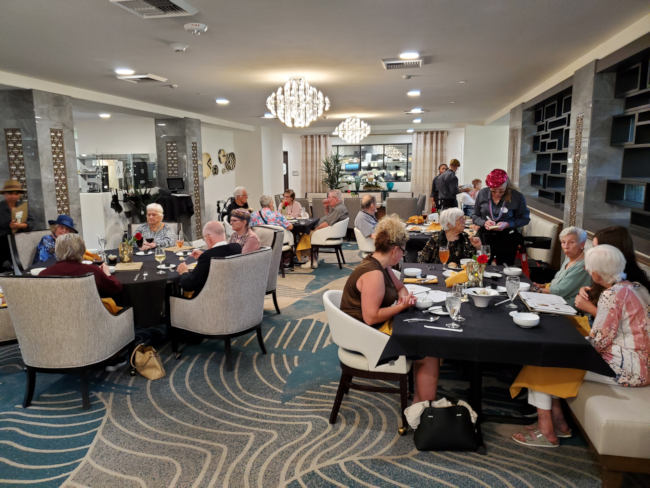 Pearl dinning room section A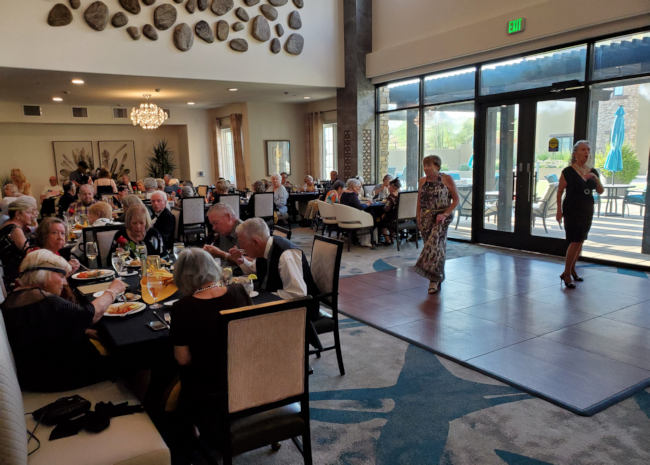 Pearl dinning room section B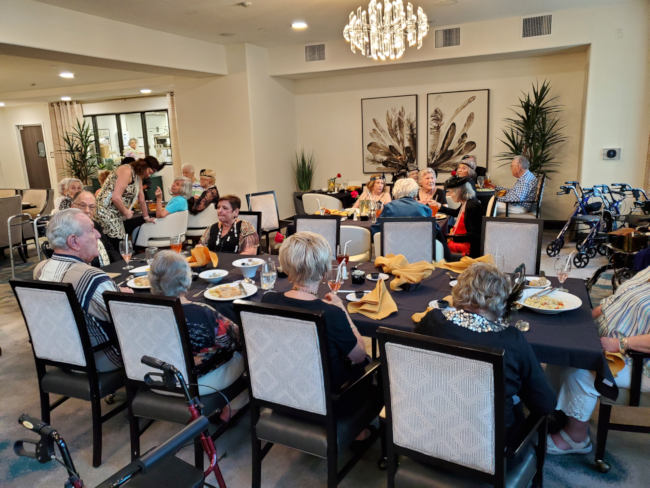 Pearl dinning room section B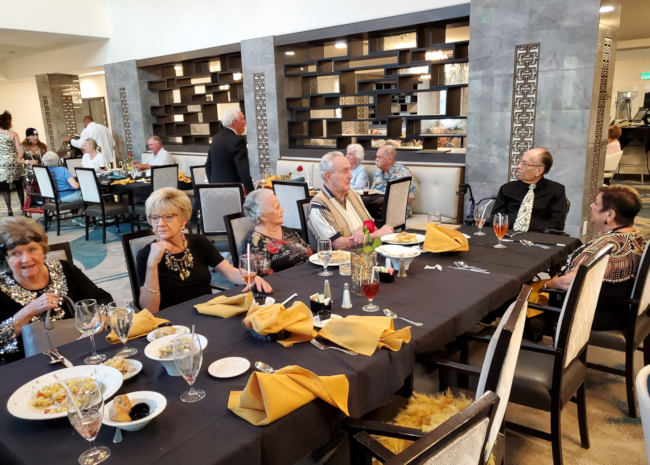 Pearl dinning room section B
Trip to Tahiti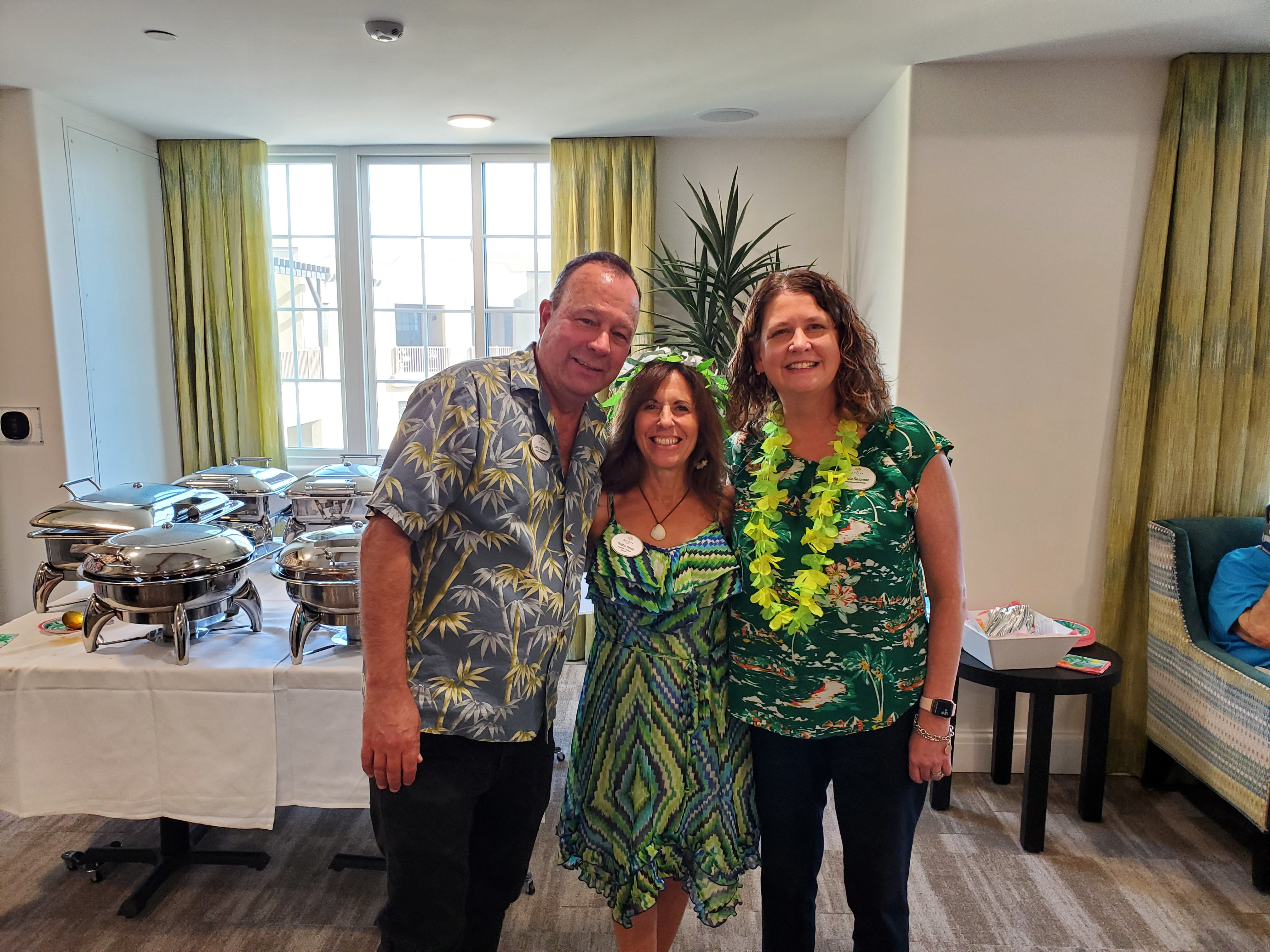 Staff members Larry, Debbie and Krista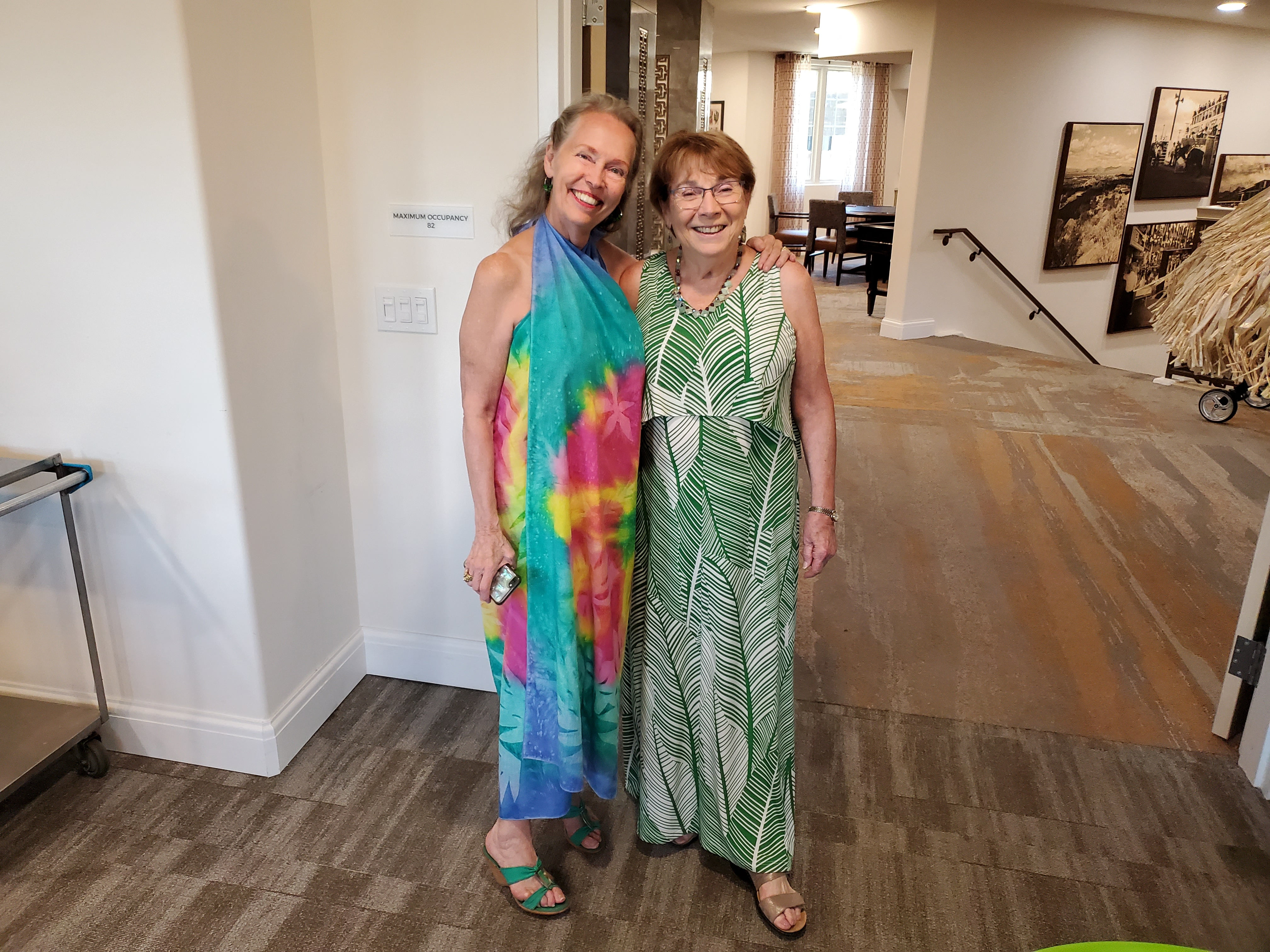 Tahitian outfits by Ailene and Annette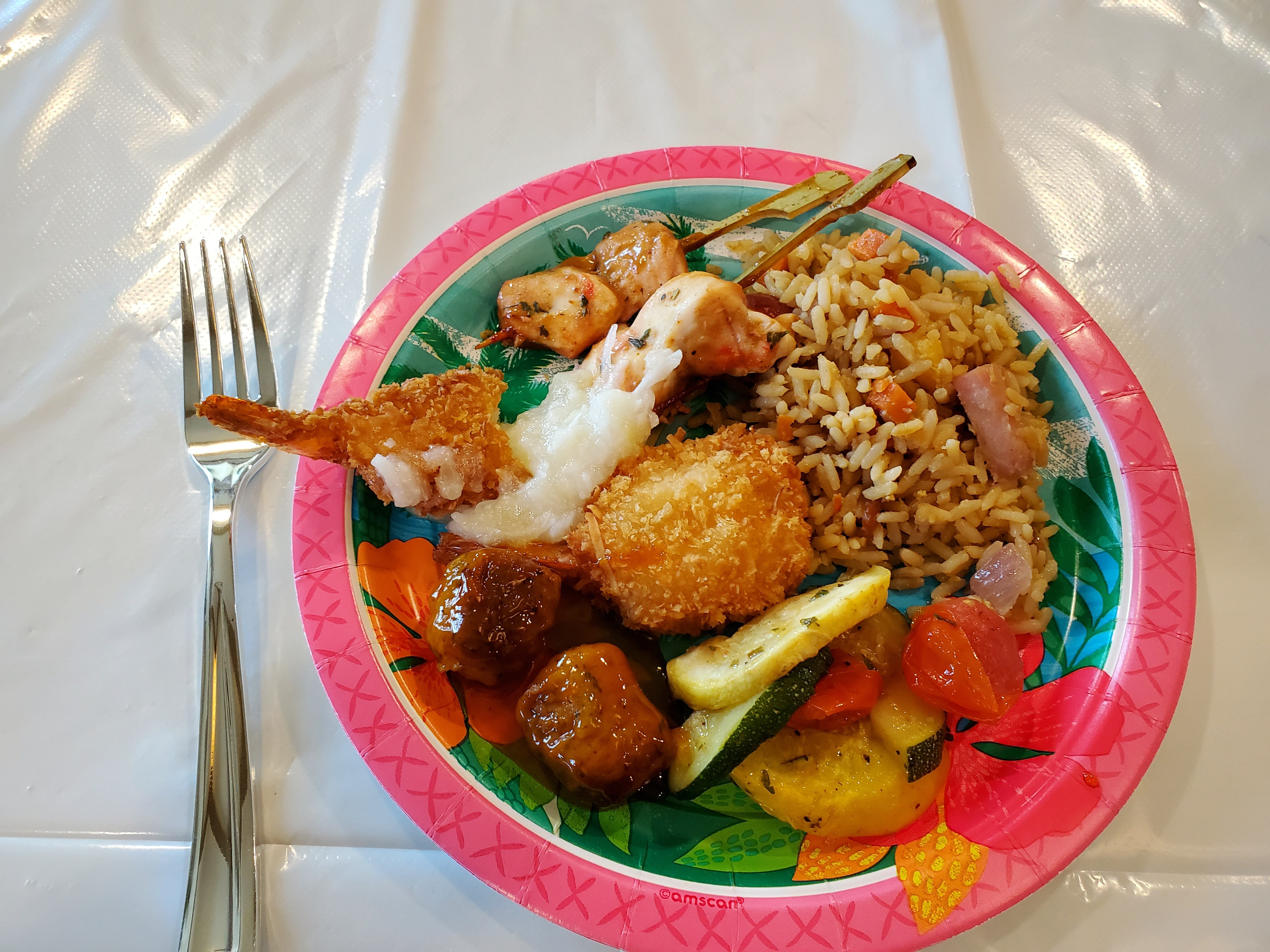 Polynesian meatballs, coconut shrimp, chicken skewers, fried rice, squash and zucchini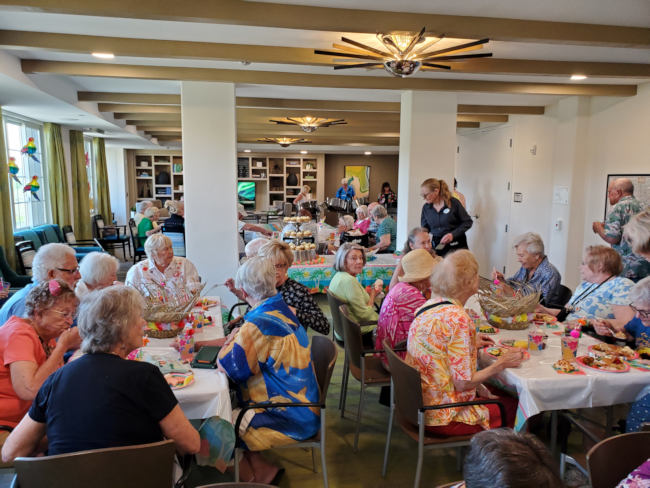 A Trip to Tahiti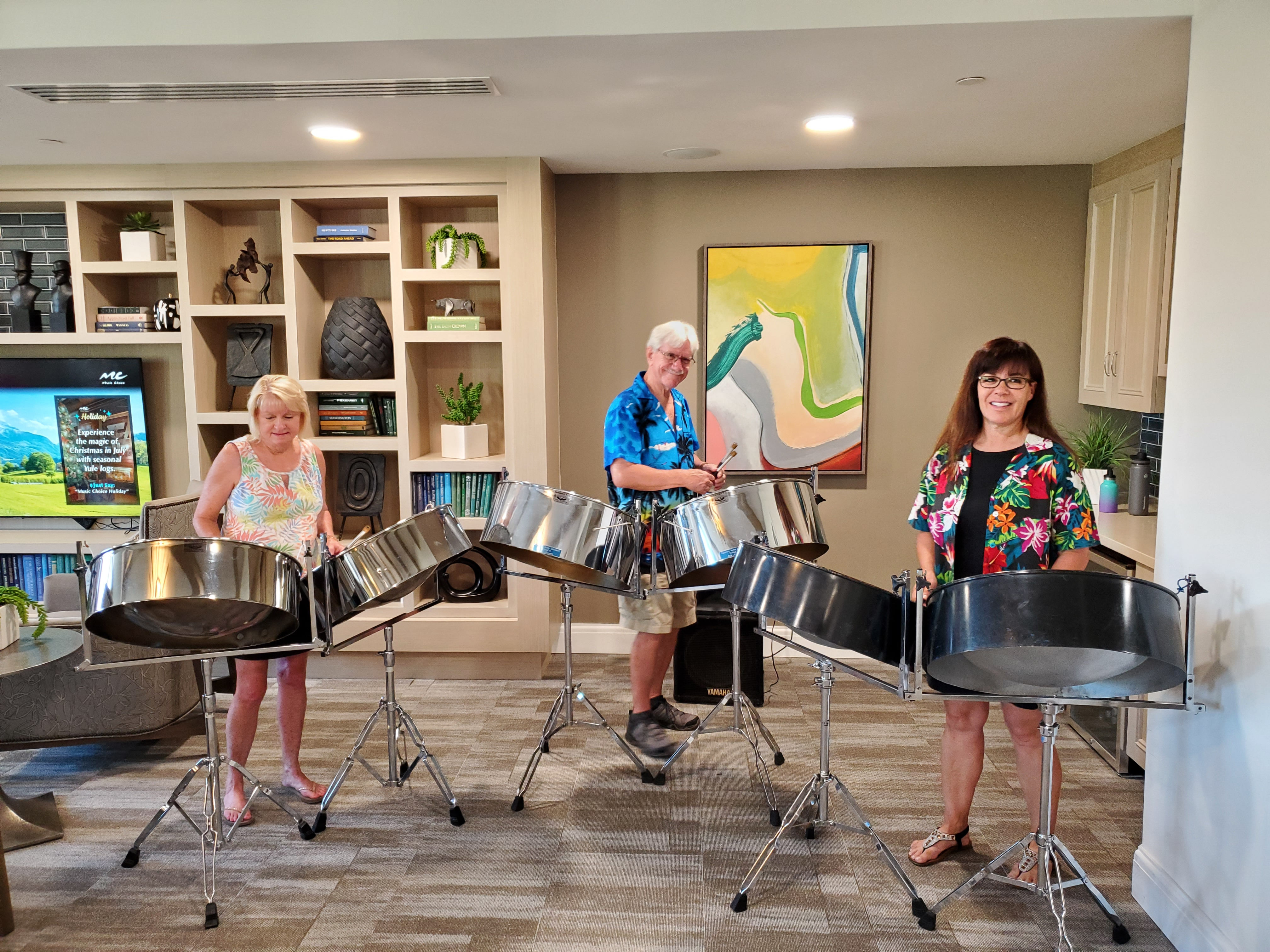 Steel drums
Sinatra Night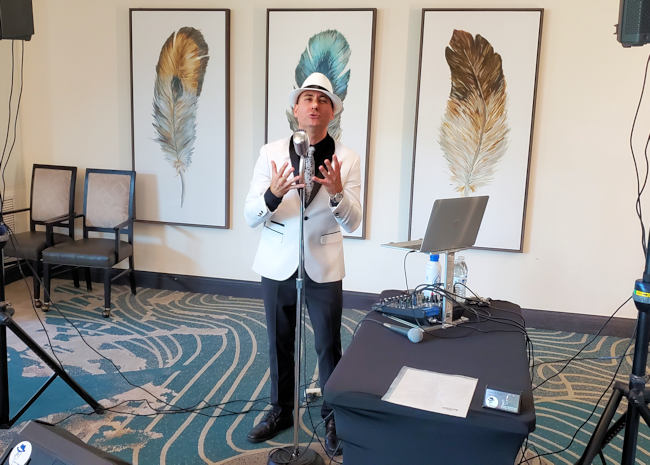 Frank Sinatra Night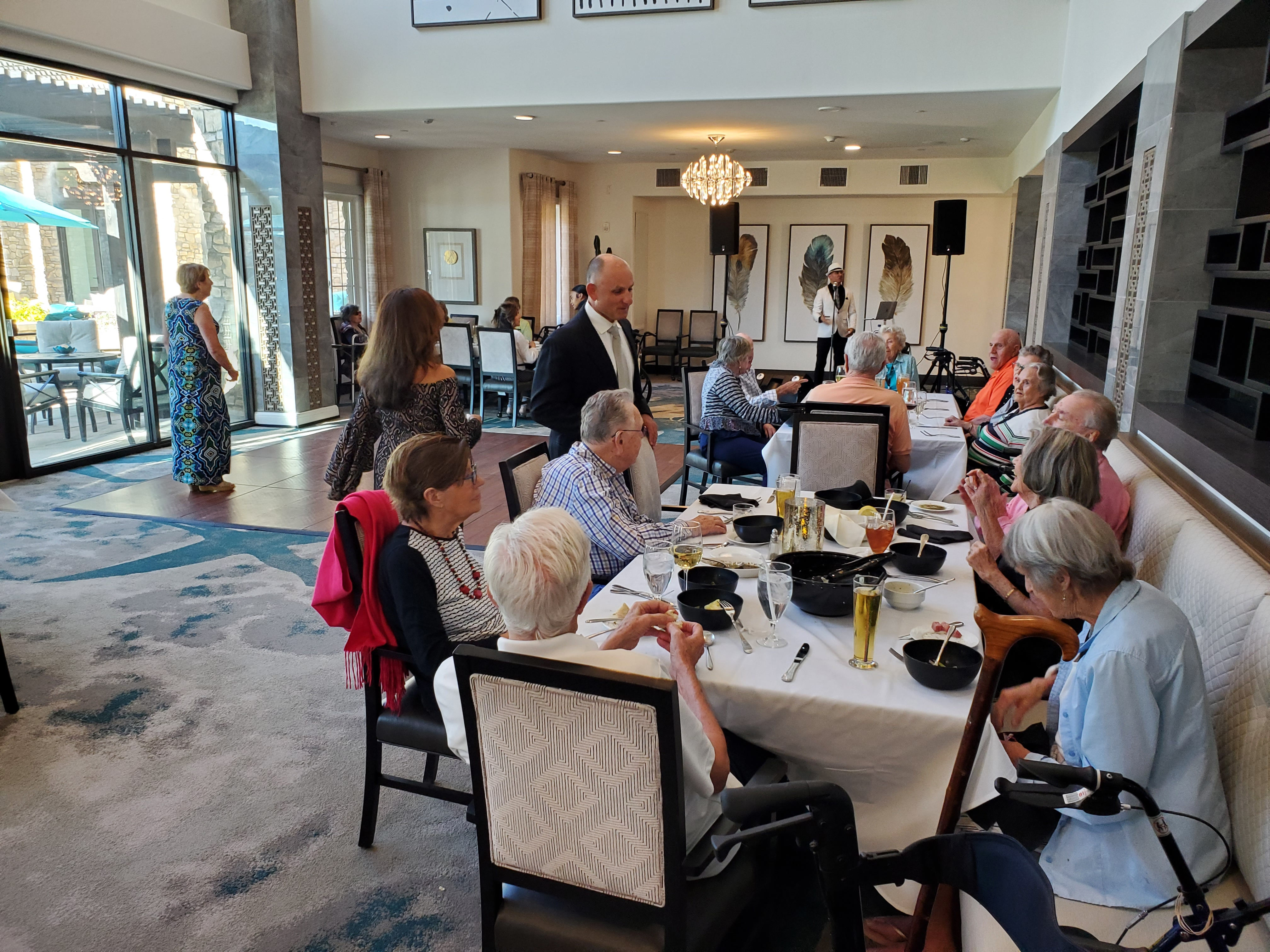 Dinner of lobster tail and lamb chops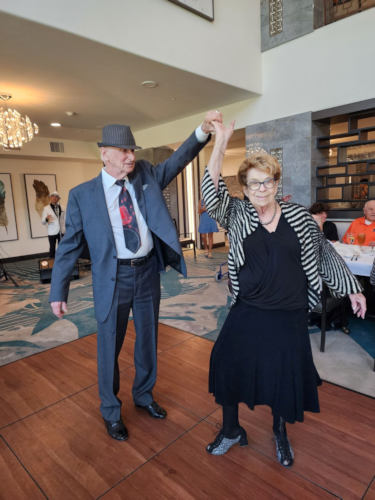 Dance floor. Is that Frankie?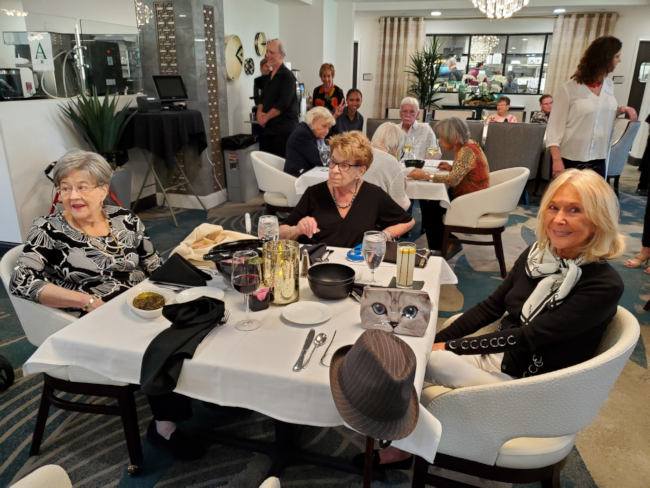 Mary, Joan, Carolee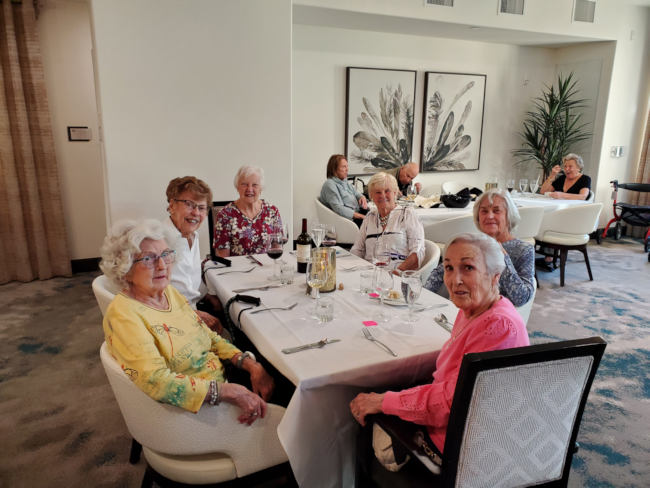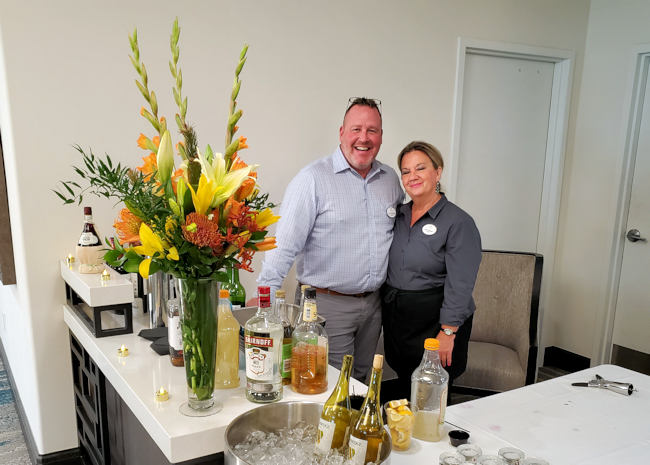 Trent and Diane at the bar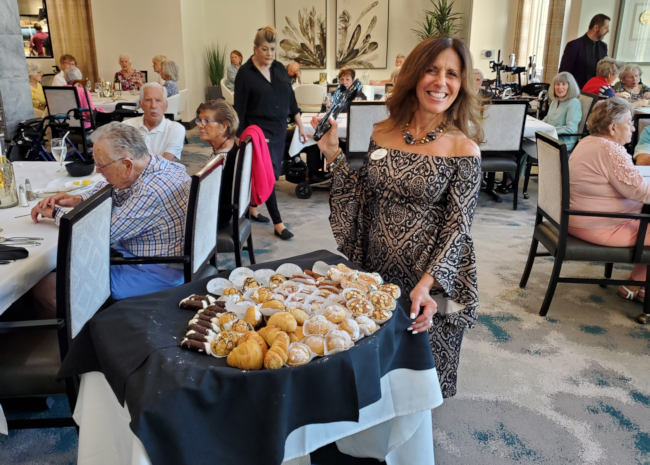 Debbe with the dessert cart
Best cannoli I've ever had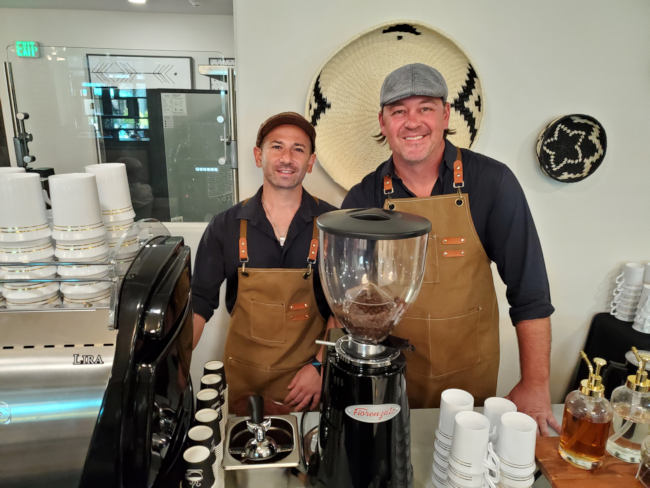 Baristas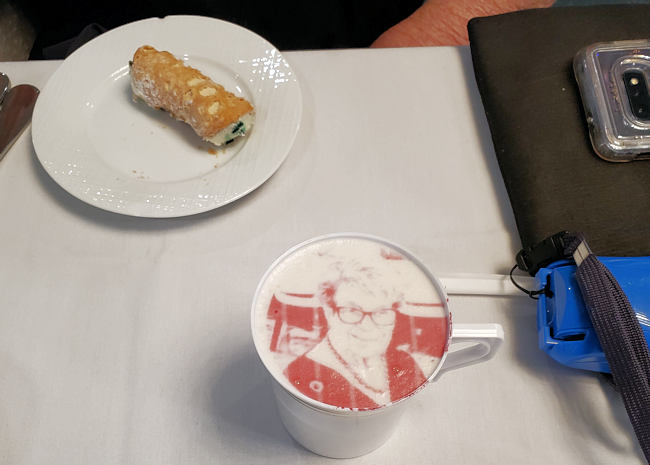 Joan's "face" is on her Latte
Fashion Show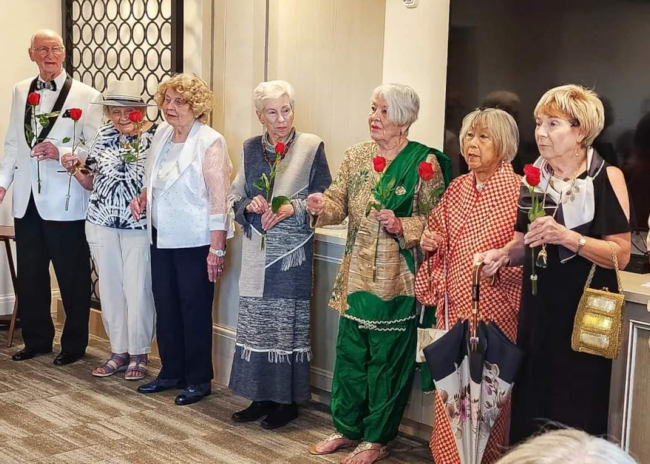 Fashion show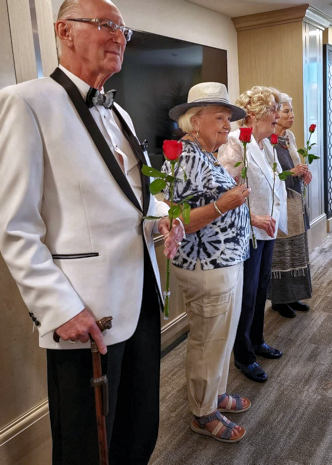 Charlie and Connie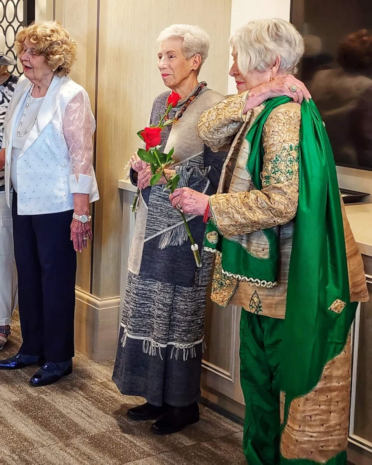 Barbara and Marie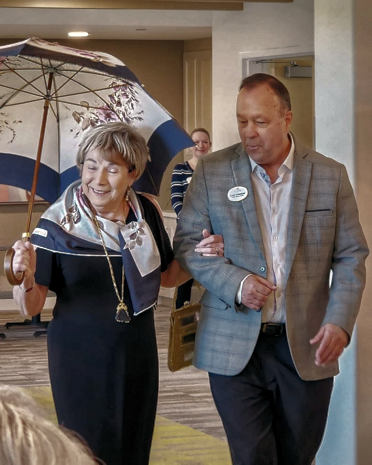 Annette escorted by Larry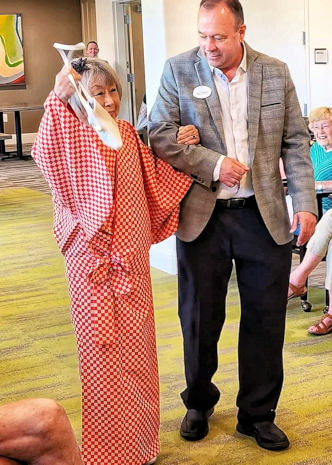 Kay escorted by Larry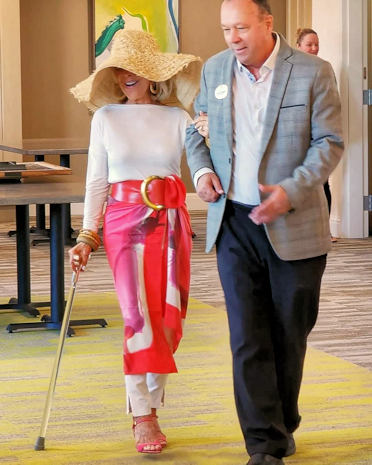 Carolee escorted by Larry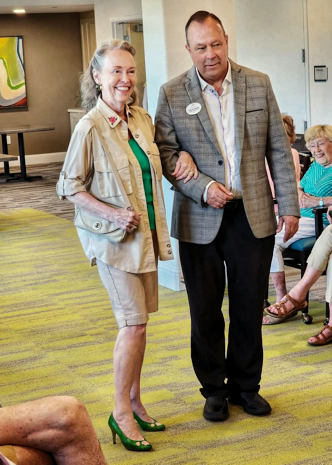 Ailene escorted by Larry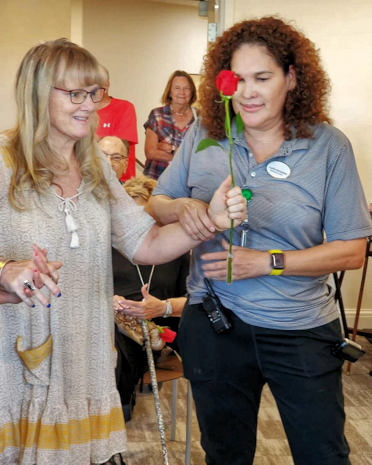 Nikkie escorted by Caretaker
Beach Party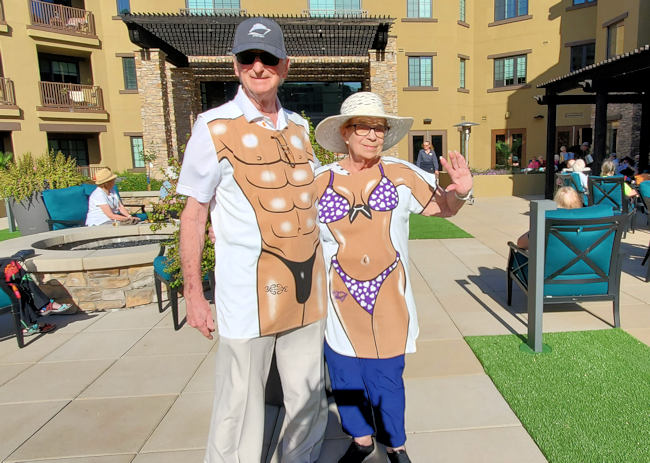 Our shirts were a BIG HIT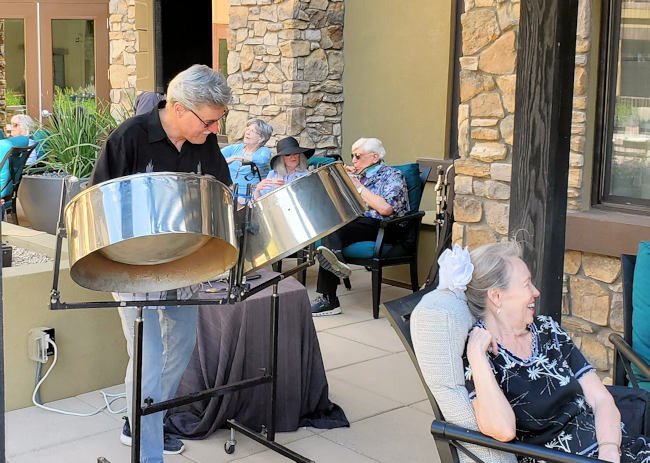 Beach Party - Steel drums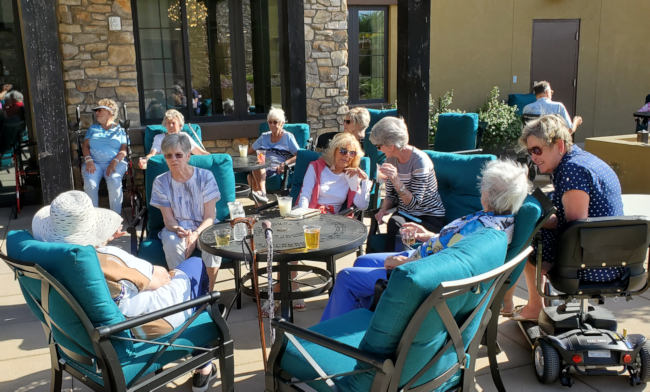 Beach Party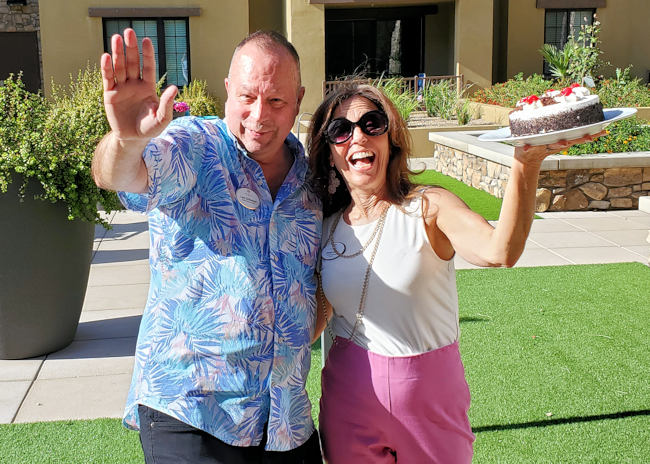 Beach Party - Staff Larry and Debra
Spring Fling 2023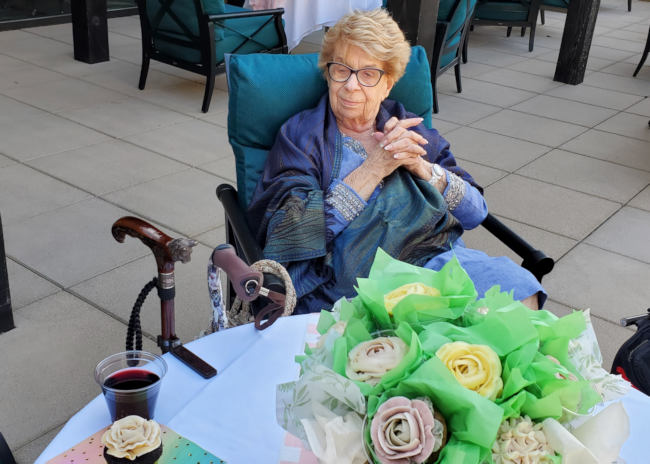 Joan at Spring Fling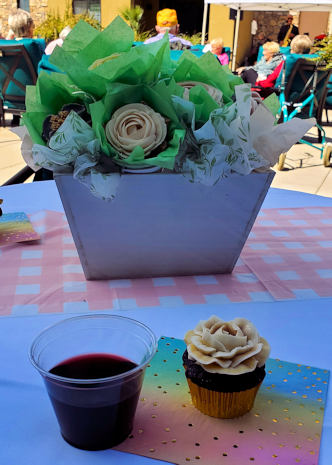 Cupcake centerpiece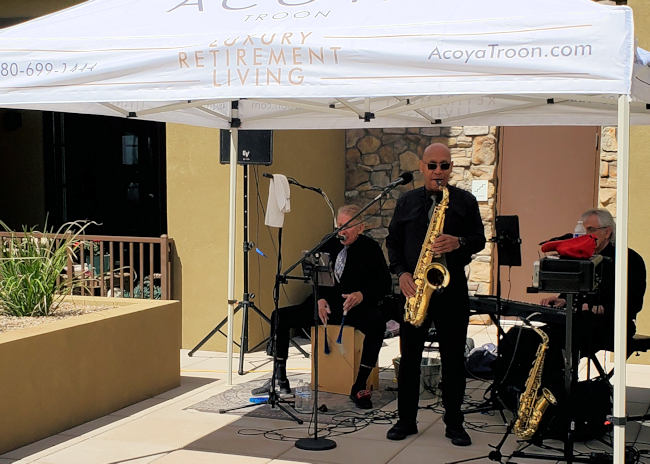 Spring Fling entertainment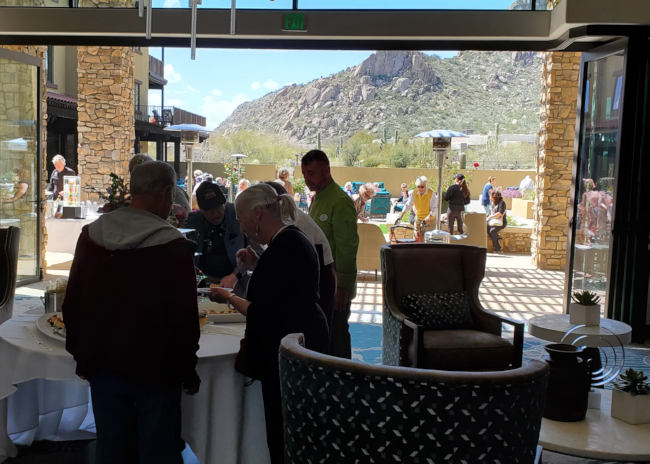 Spring Fling in the Great Room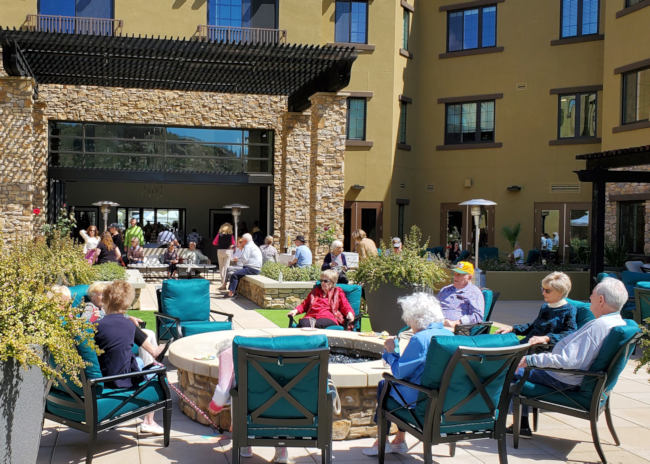 Spring Fling 2023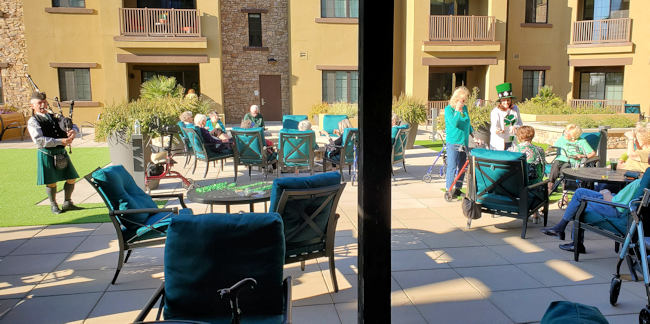 St. Patrick's Day 2023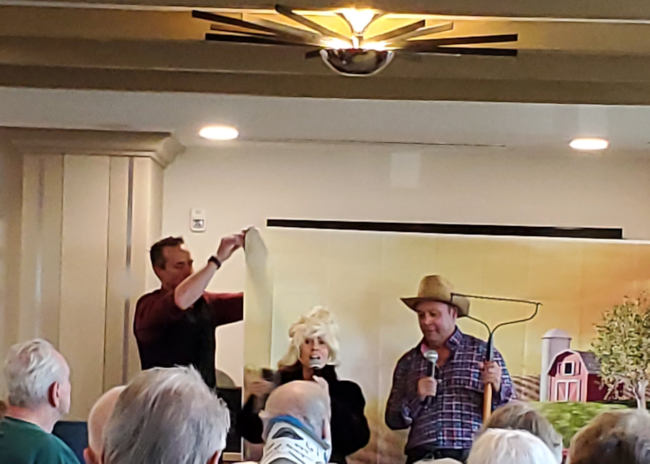 Talent Show
Debra and Larry bring a comical close to the show
Holidays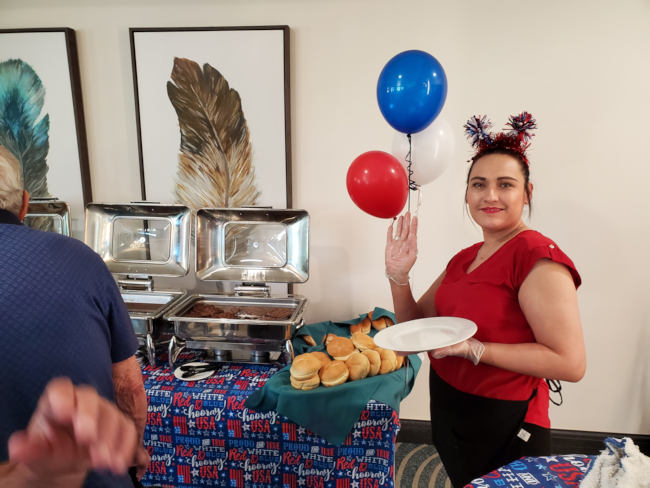 Happy Fourth of July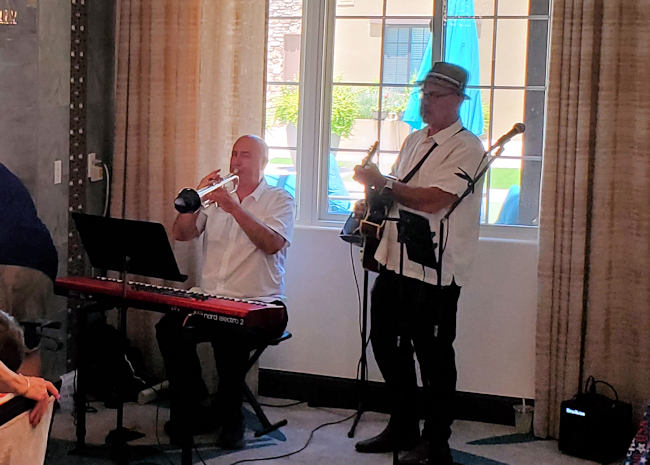 July 4th entertainment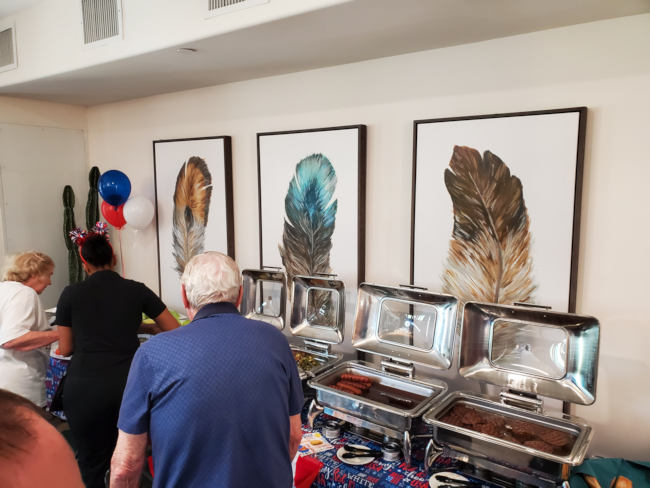 Buffet Bar-B-Que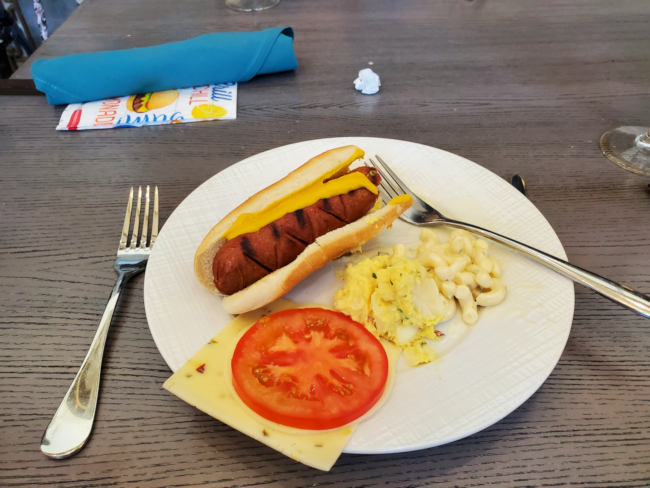 Hot dog, potato and macaroni salads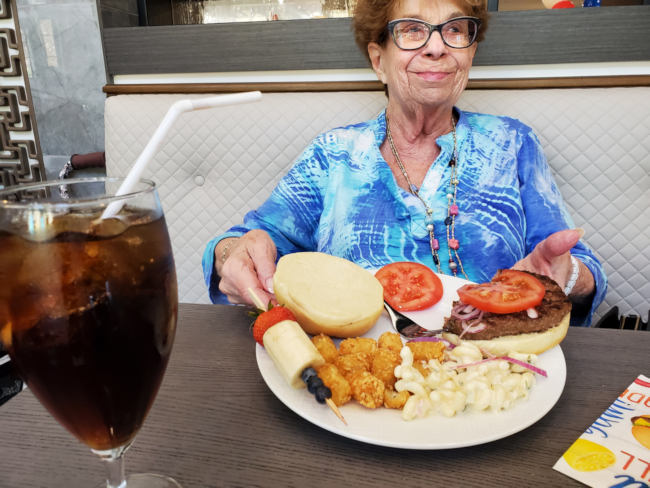 Hamburer, tater tots and macaroni salad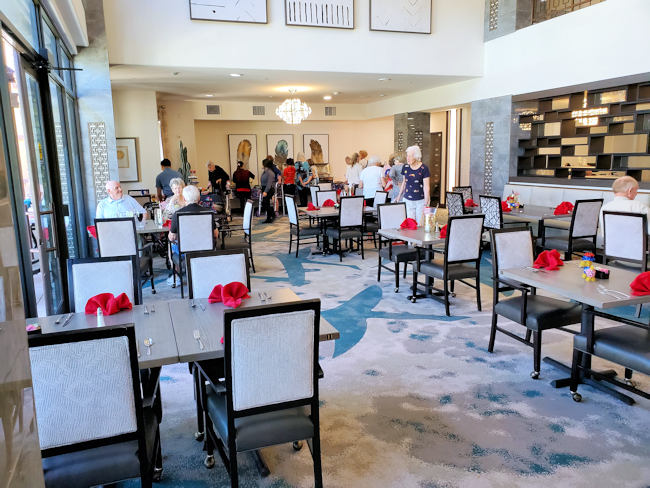 Memorial Day 2023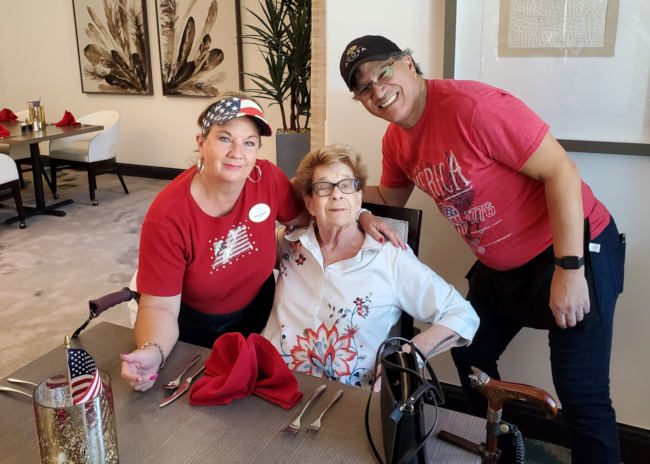 Staff members Diane and Mitch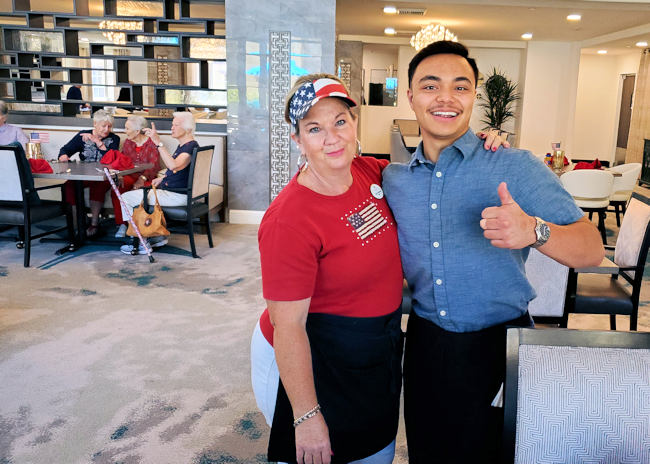 Staff members Diane and Angelo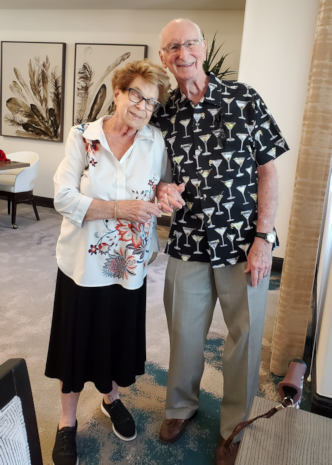 Memorial Day 2023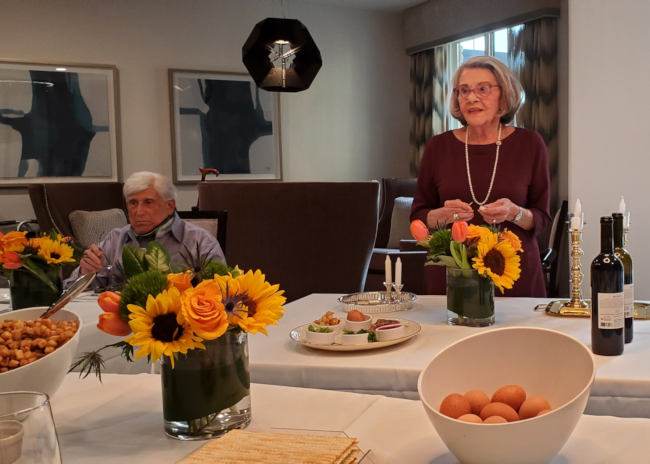 Residents' Seder Dinner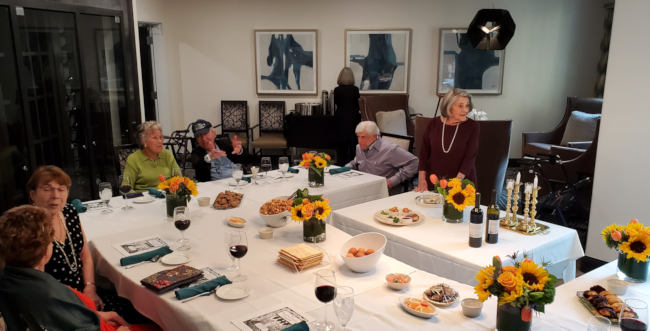 Residents' Seder Dinner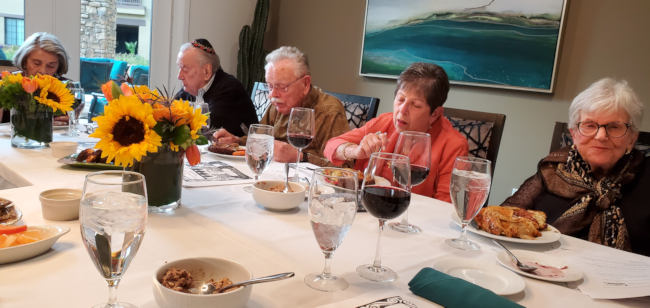 Residents' Seder Dinner
<!****************************Trips****************************>
Outings
Martin's Auto Museum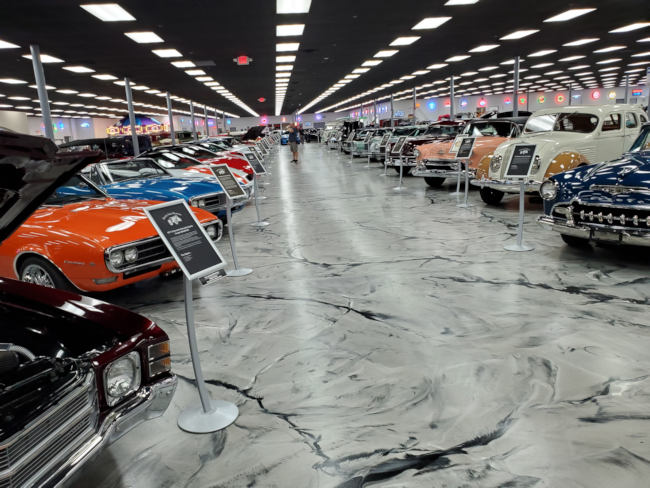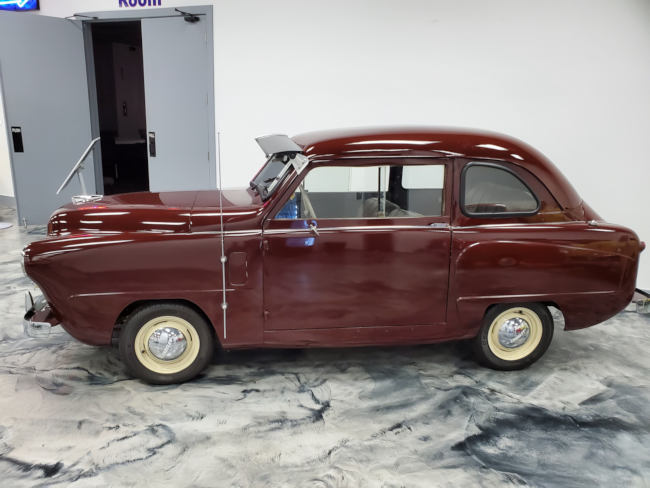 1948 Crosley Super Sedan
Built by Crosley Motors in Cincinnati, Ohio. They were the first American cars to have caliper disc brakes. All Crosleys weighed less than 1400 lbs.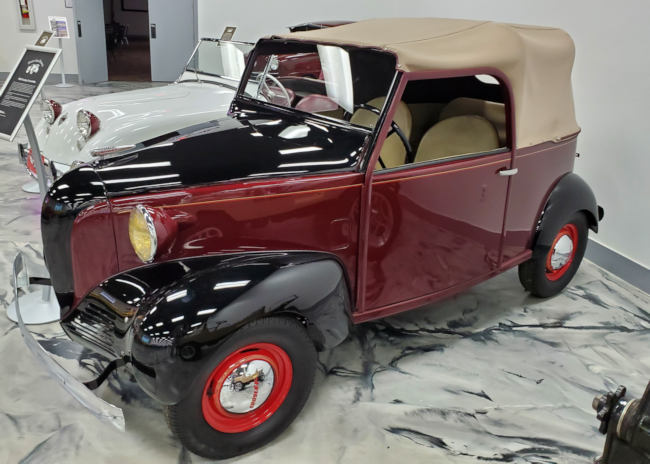 1939 Crosley Convertible.
The price for a Crosley Convertible was $350. The only luxury offered in a Crosley was a radio. Fuel economy was 40-50 MPG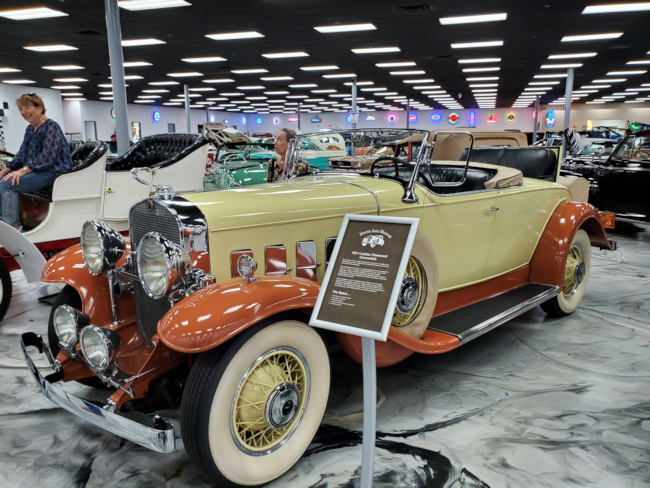 1931 Cadillac Fleetwood Convertible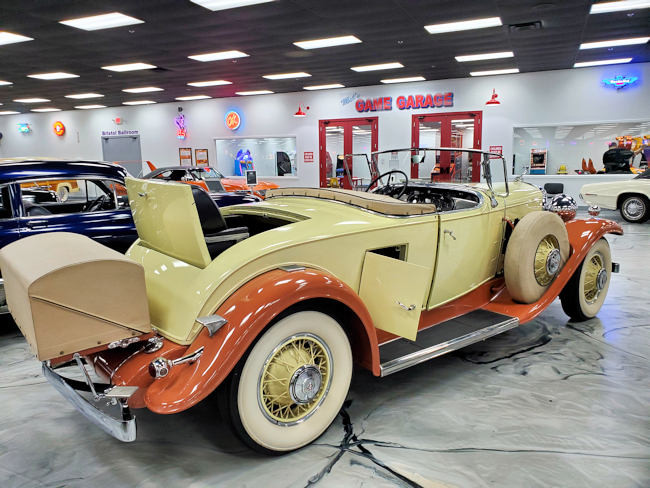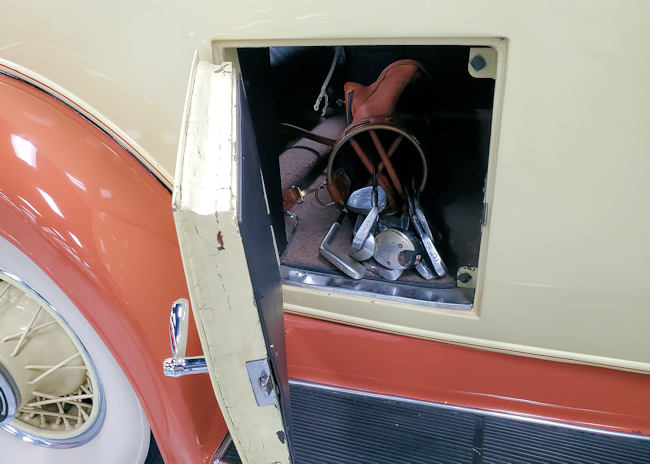 Enough room for a set of golf clubs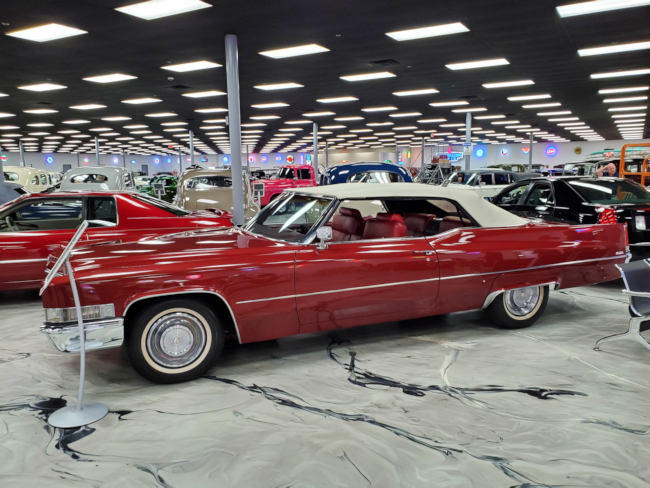 Cadillac Fleetwood Convertible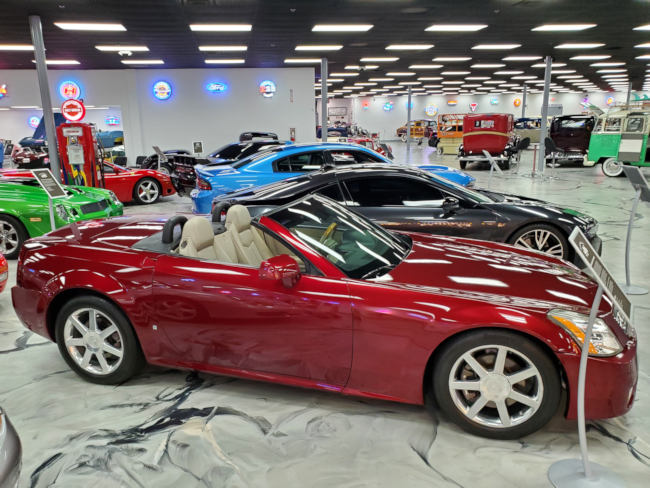 2006 Cadillac XLR Convertible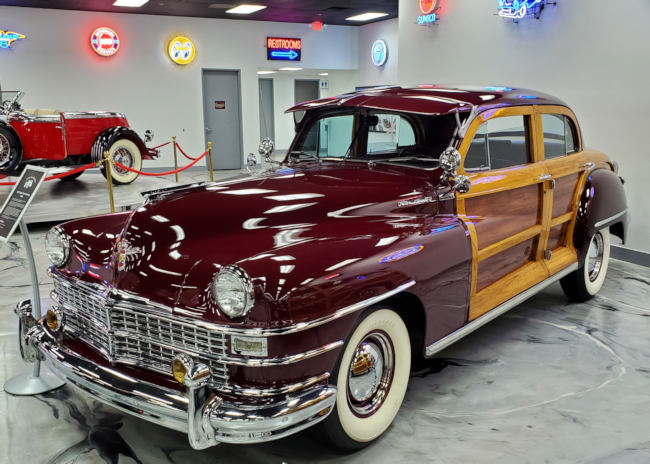 1947 Crysler Town & Country Sedan
After WWII Crysler used white ash and Honduran mohagany because of the shortage of raw materials for auto making. 114 hp, 4.1 liter, 6 cylinder engine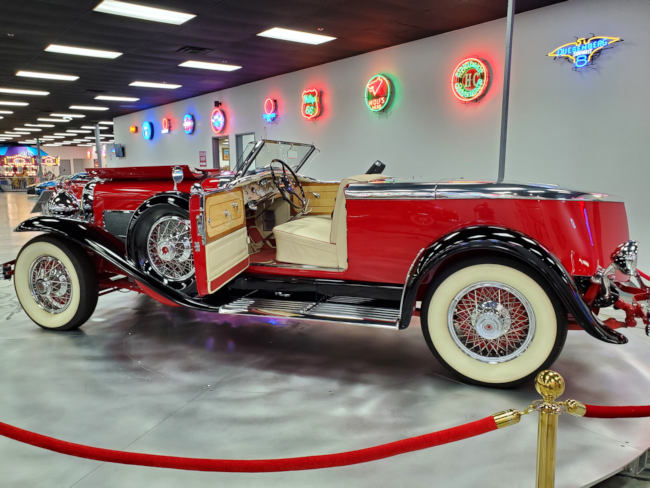 1930 Duesenburg Model J Torpedo Convertible
The most expensive, fastest and technologically advanced car in America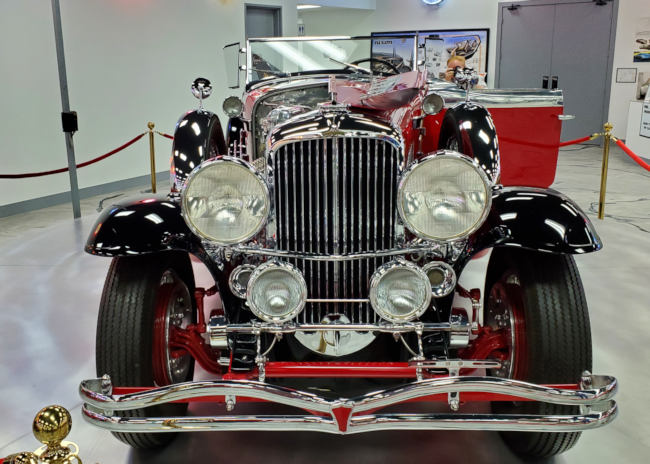 Dual Pilot Ray driving lights turned with the steering-wheel.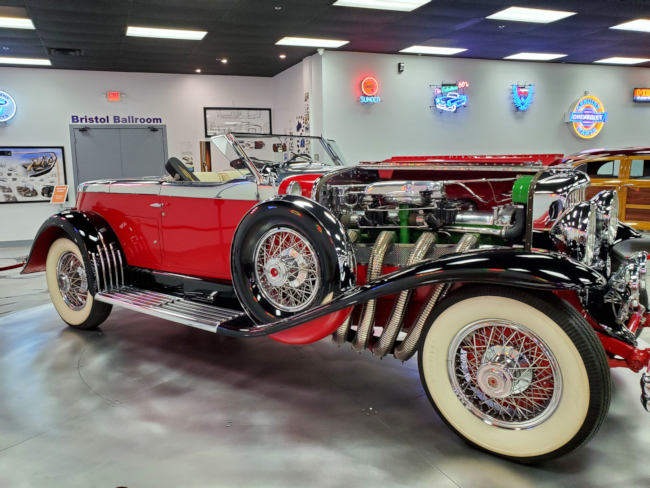 320 HP supercharged straight-8 engine. Top speed 135 MPH, Duesenburg was the first car with hydraulic brakes.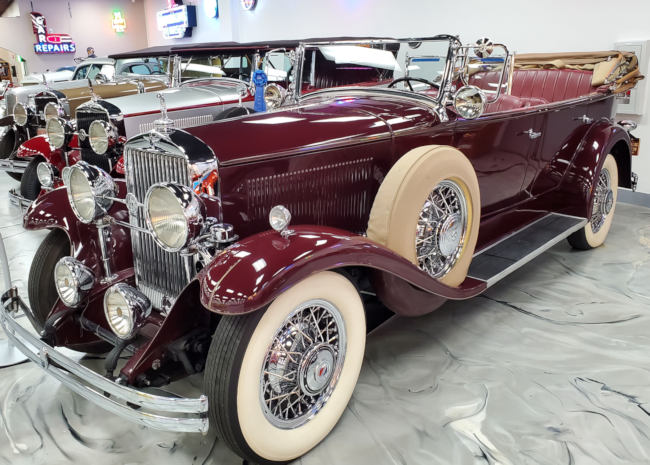 1930 LaSalle Touring Car
GM gave the car the axe in 1940 as it became a threat to their Cadillac flagship marque. 90 HP 340 cubic-inch V-8. Mechanical brakes on all 4 wheels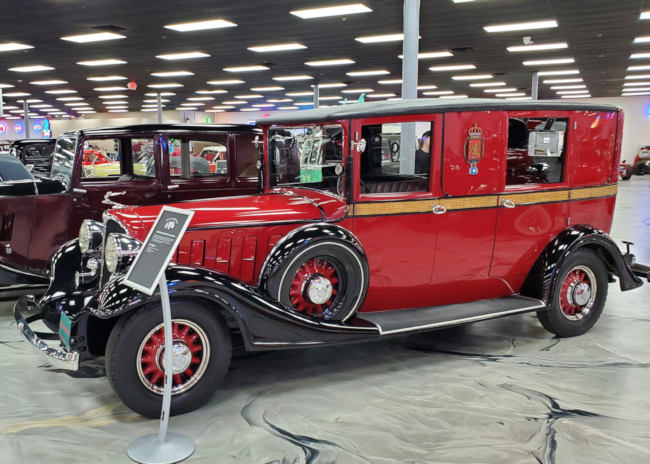 1933 Buick Series 90 limousine
This vehicle was owned by Queen Wihelmina of the Netherlands.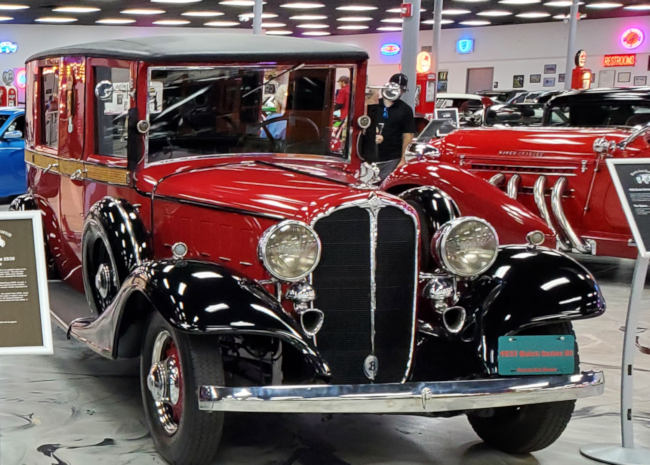 1933 Buick limousine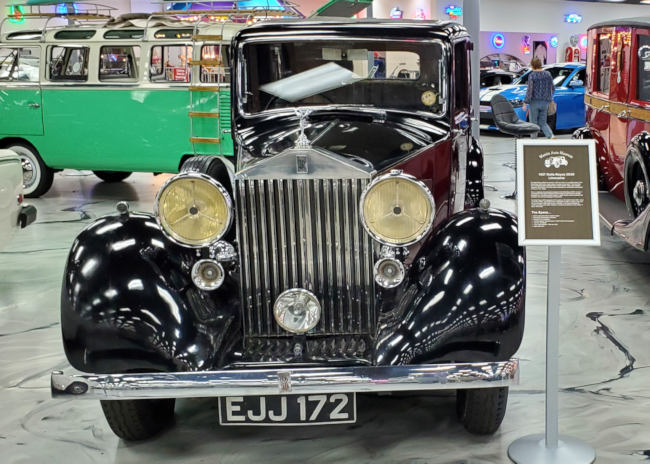 1937 Rolls-Royce Limousine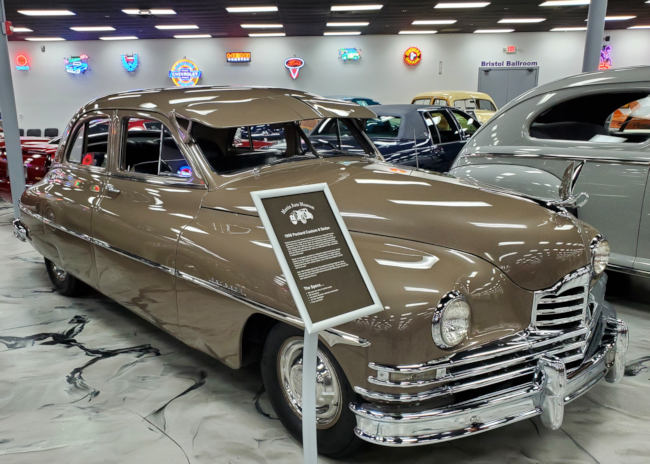 1950 Packard Custom 8 Sedan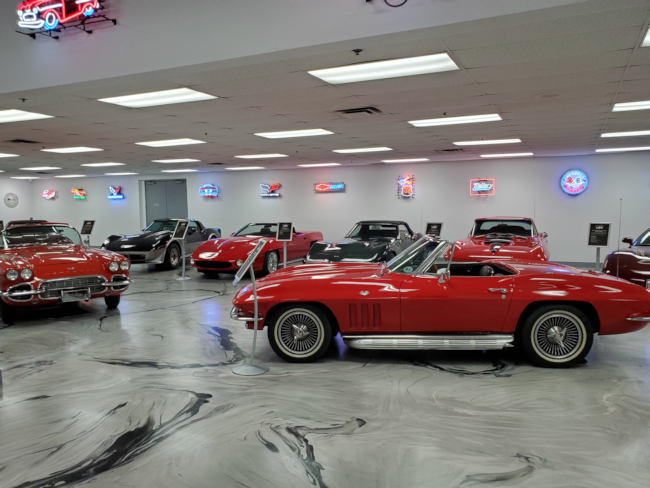 Corvettes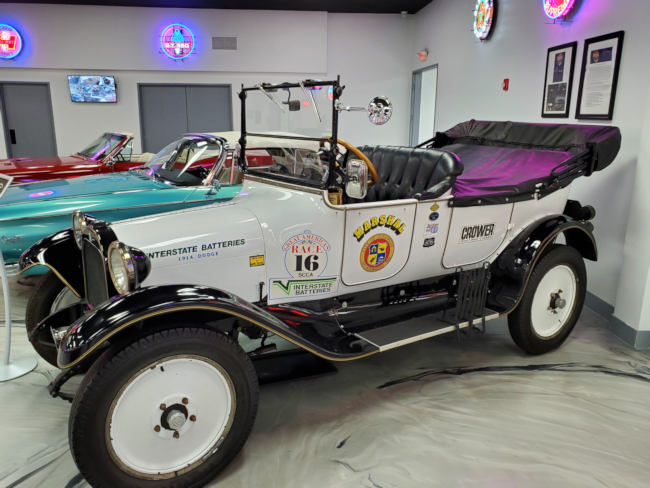 1914 Dodge Bros. Race Car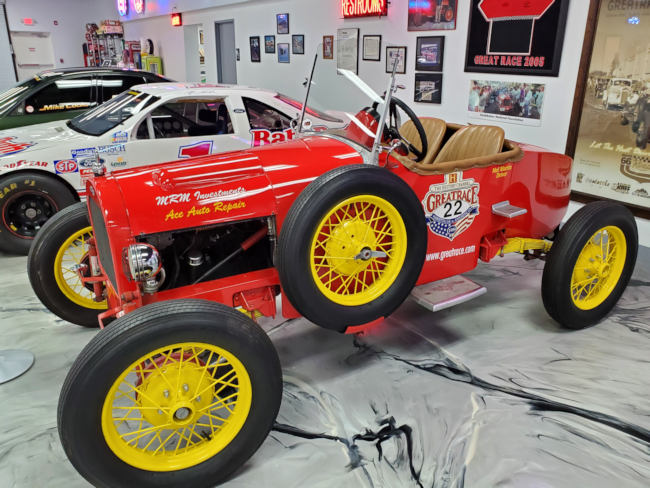 1922 Chevrolet Sport Roadster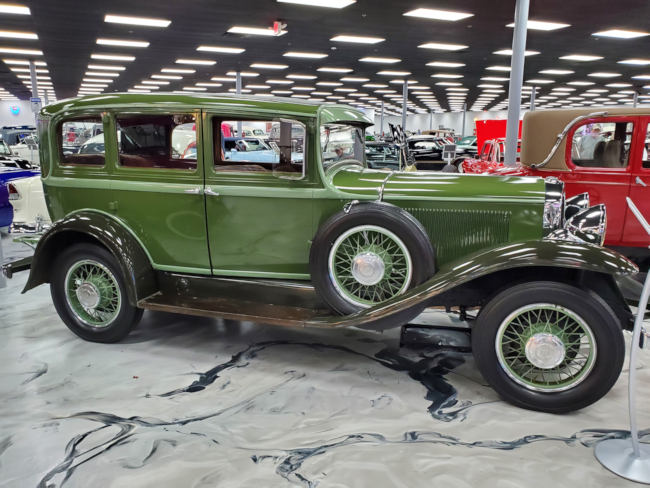 1931 Studebaker Commander Series 70 Sedan
The car features oval shaped headlights and shifting without a clutch. 101 HP, 312 cubic-inch, 8-cylinder engine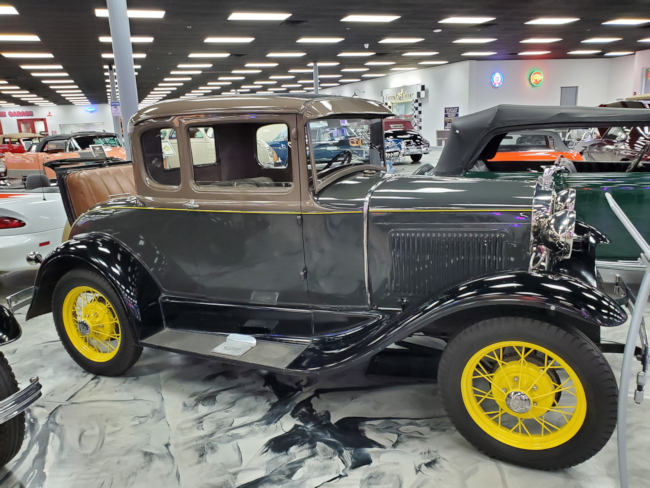 1930 Ford Model A Standard Coupe
The Model A's price started at $400. 40HP, 205 cubic-inch 4-cylinder engine. Top speed 65-70 MPH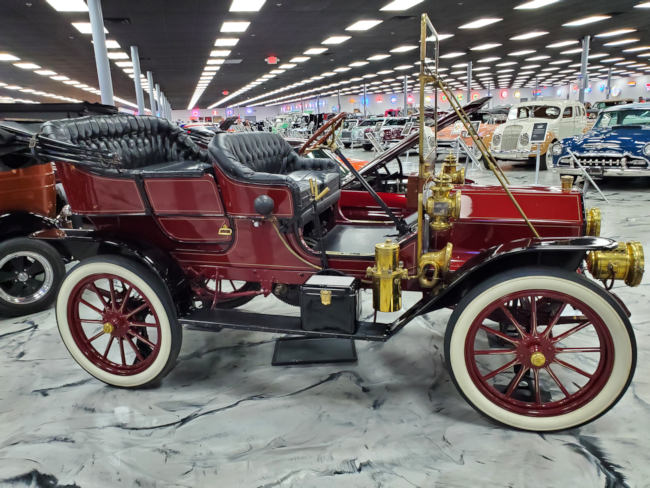 1909 REO Five-Passenger Touring Car
230 cubic-inch 2 cylinder opposed engine. Two speed transmission and rear wheel drum brakes. REO manufactured a large range of cars, trucks and busses.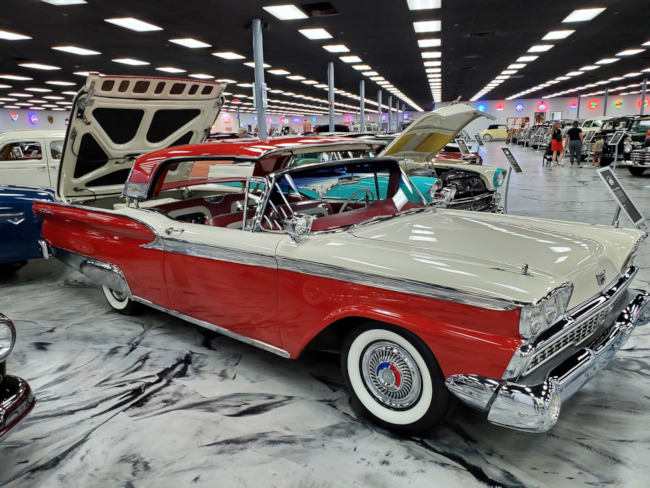 1959 Ford Fairlane 500 Skyliner
This car featured a retractable hardtop that folded into the trunk. With almost no trunk space it attracted more attention than sales.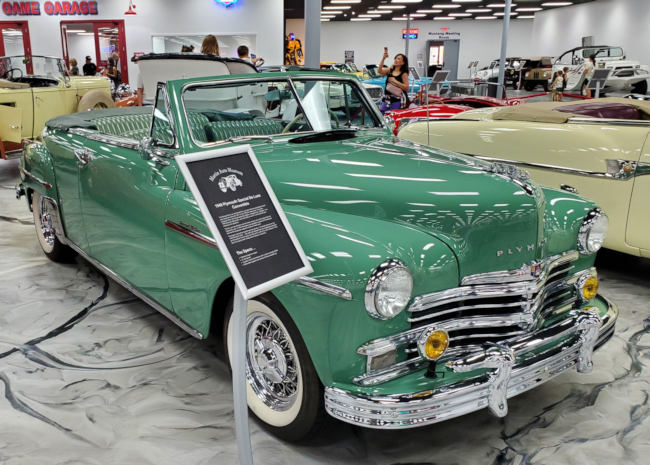 1949 Plymouth Special De Luxe Convertible1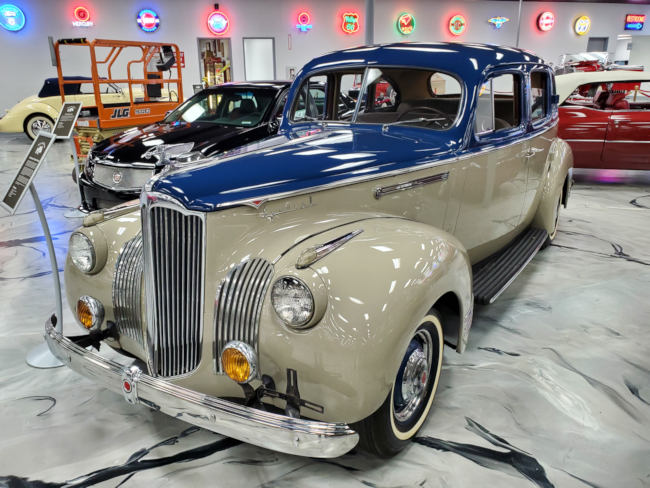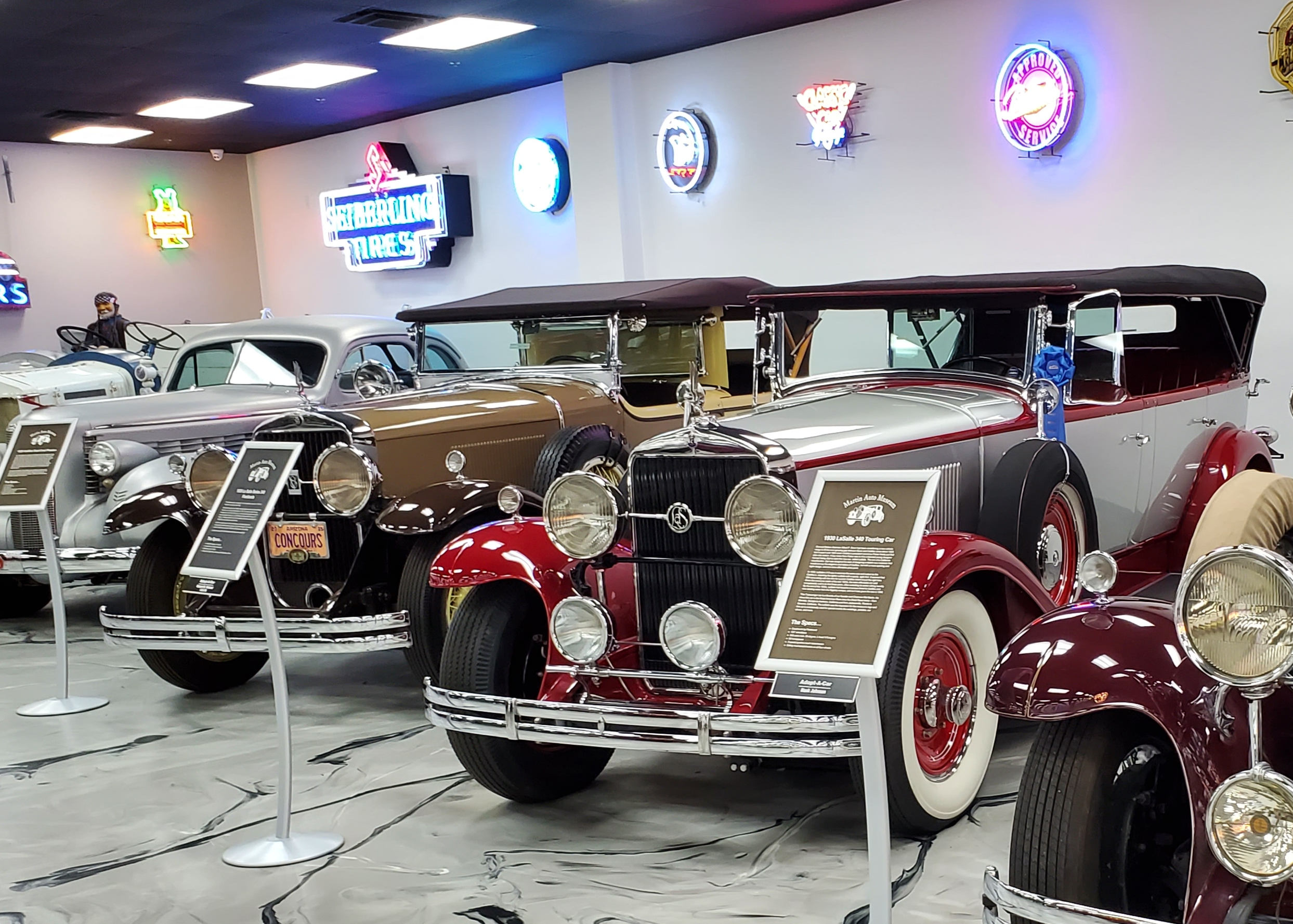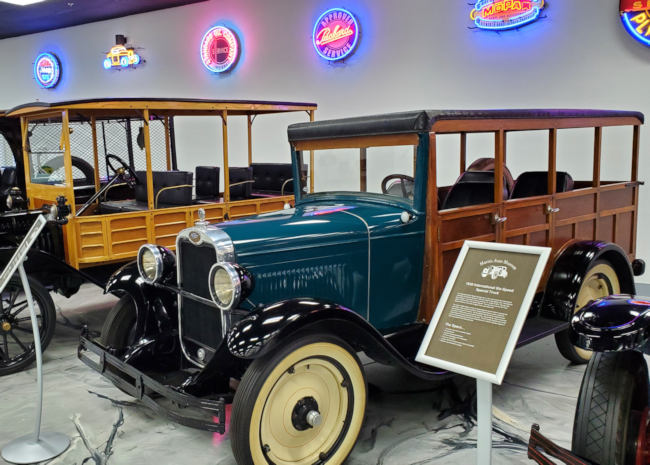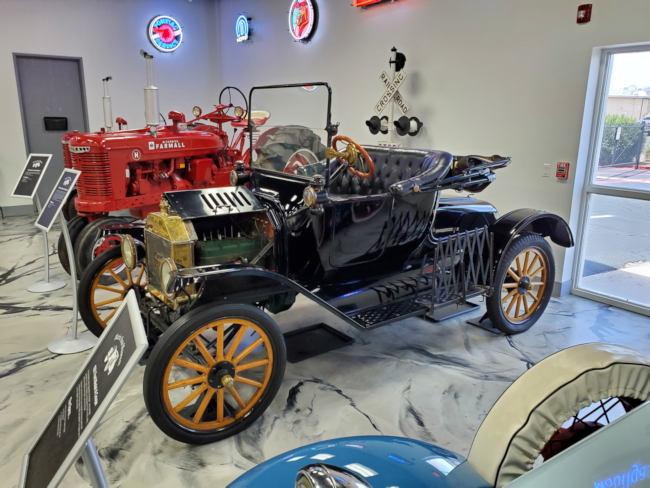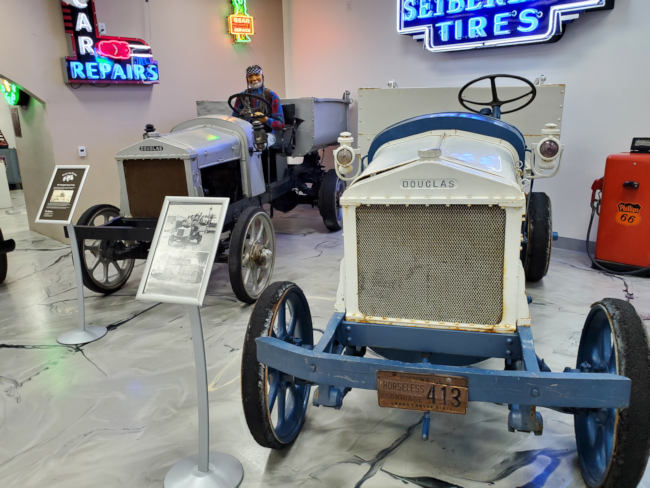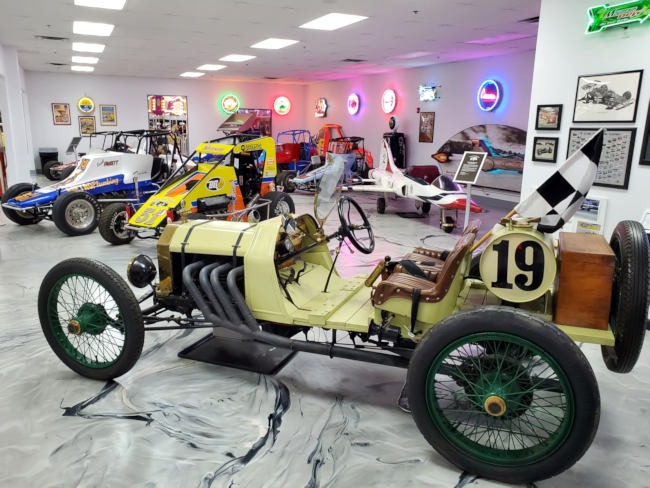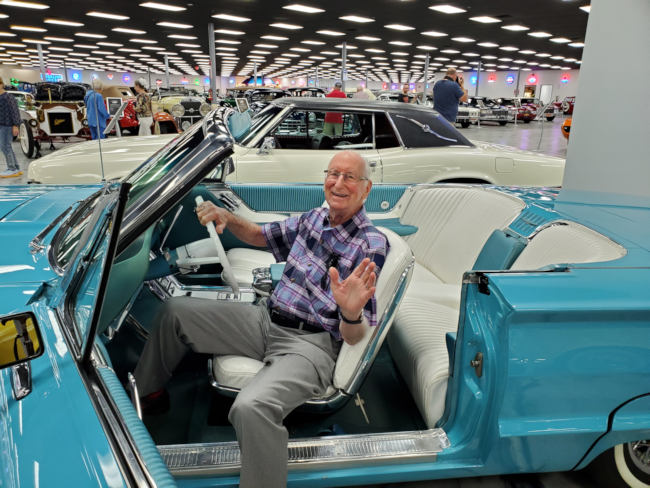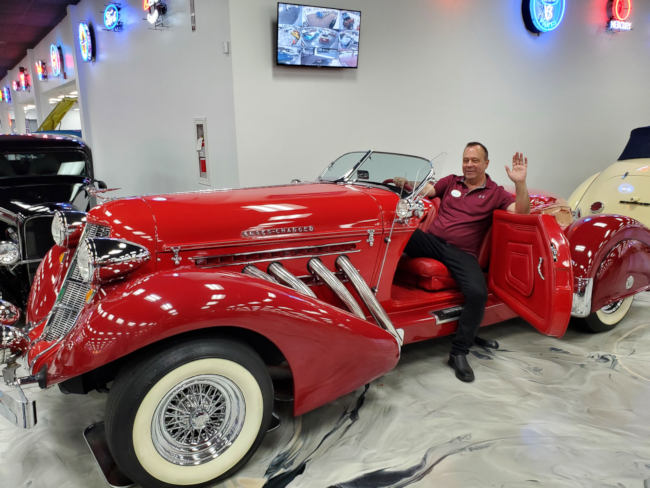 Desert Diamond Casino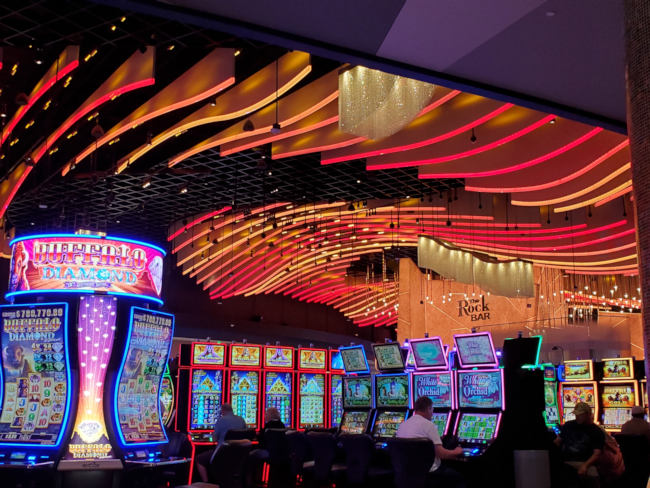 The ceiling changes colors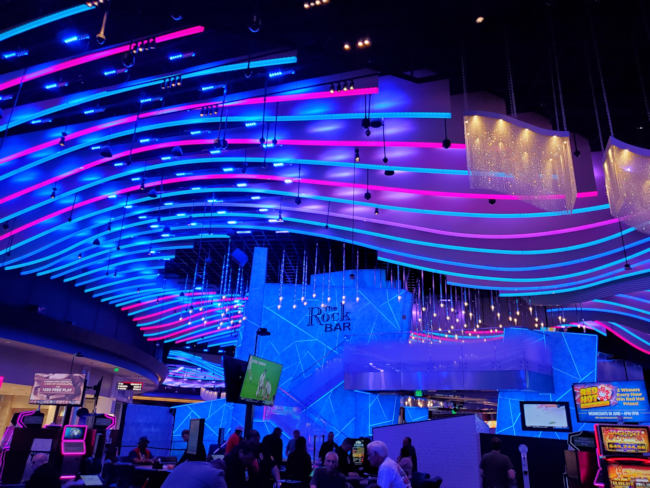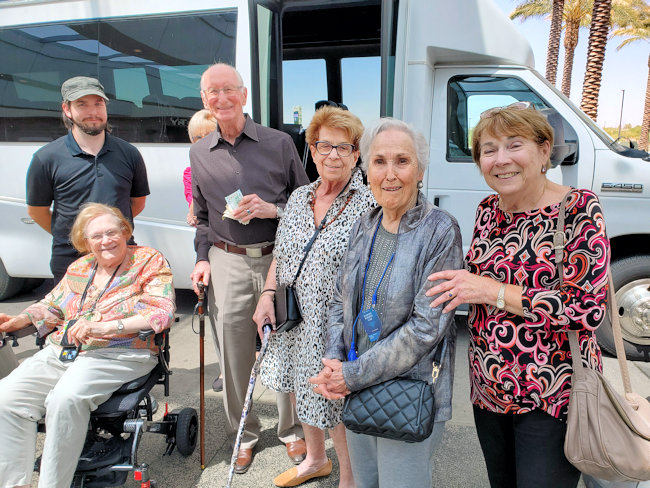 We won $200
Cedric our driver, Betty. Jean, Charlie, Joan, Judy, Annette
Lake Pleasant Dinner Cruise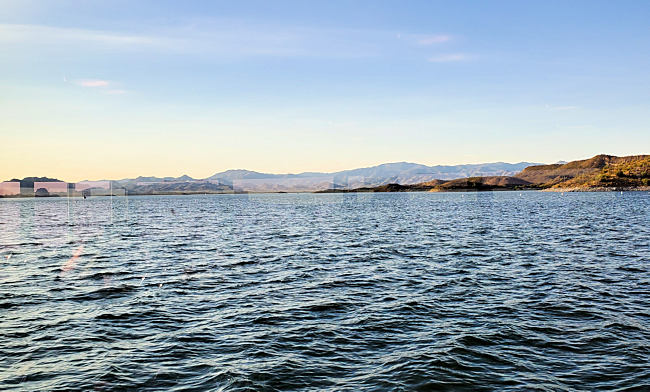 Lake Pleasant dinner cruise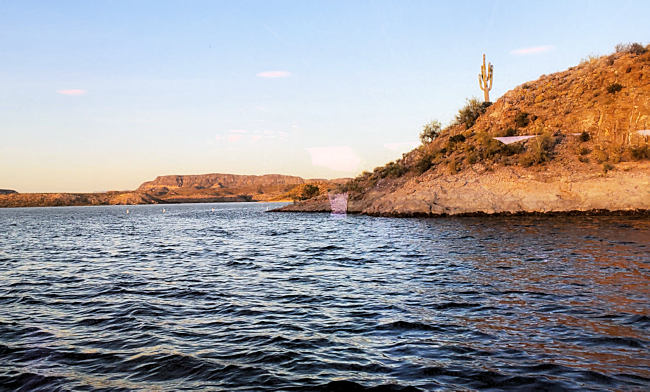 Lake Pleasant dinner cruise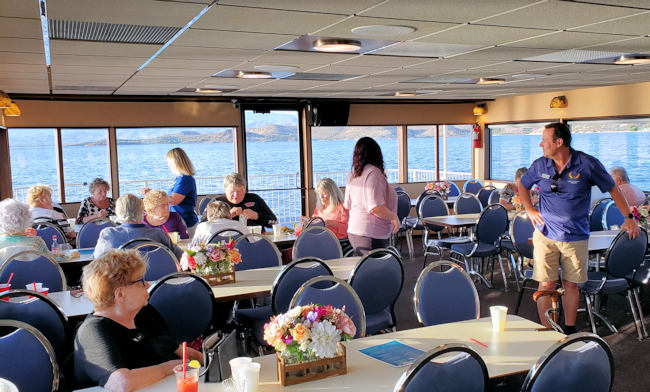 Lake Pleasant dinner cruise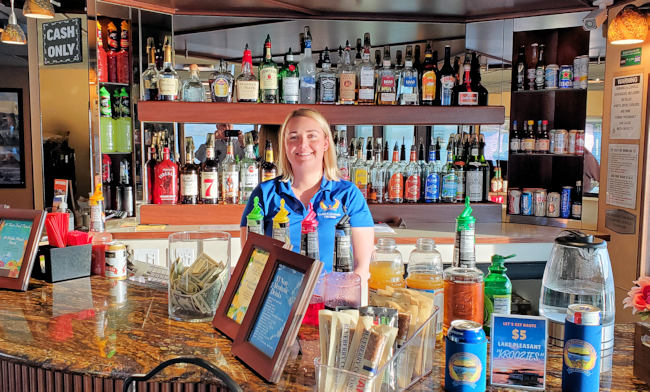 Lake Pleasant dinner cruise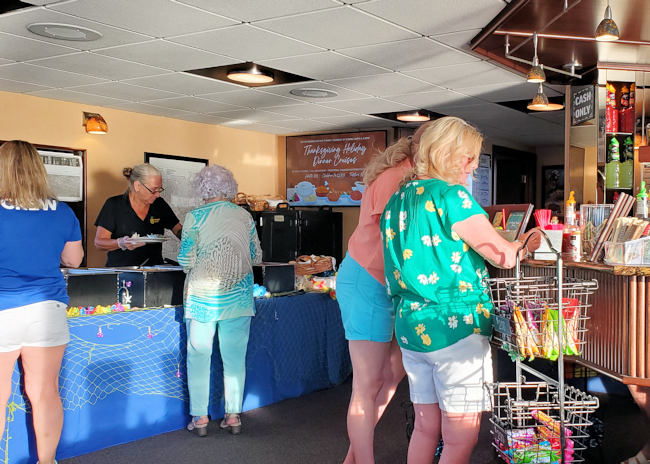 Lake Pleasant dinner cruise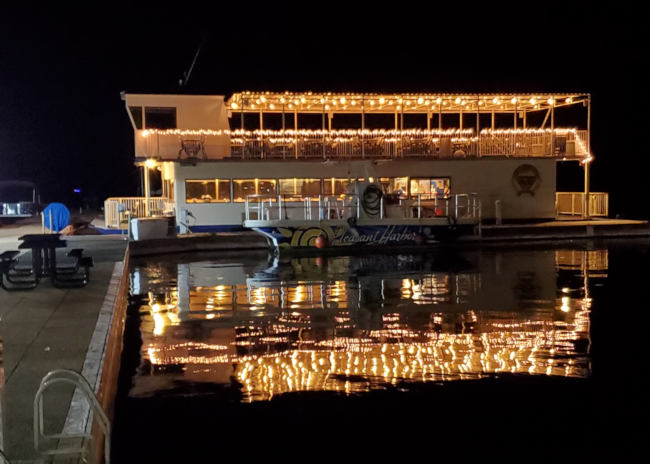 Lake Pleasant dinner cruise
My 2018 Cadillac CT6 - Platinum Edition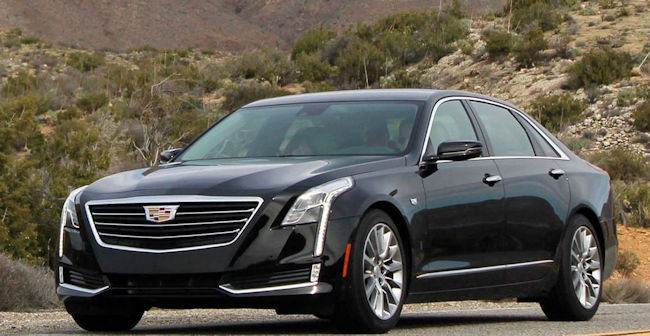 AWD, 3.0 liter V-6 Twin Turbo, 8 speed transmission (0 to 60 in 4.6 seconds). Cadillac Doesn't Make the CT6 Anymore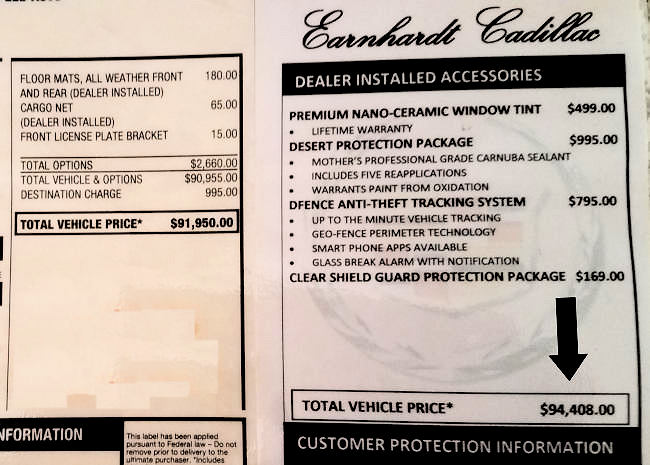 What it cost!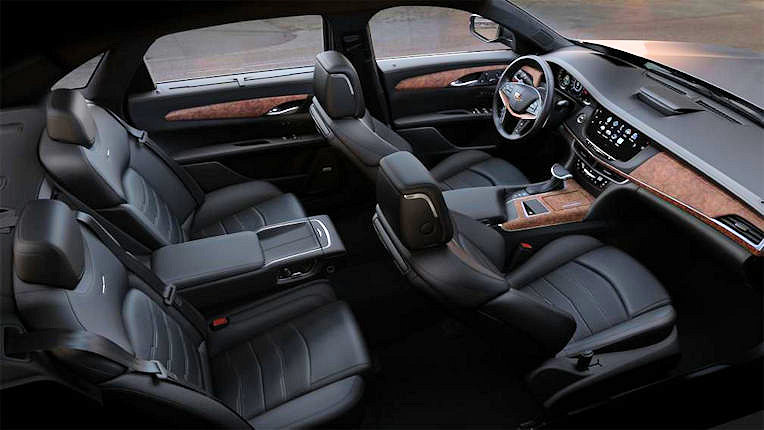 All seats are 20-way adjustable, 4 zone climate control, 34 speakers, sun roofs front and rear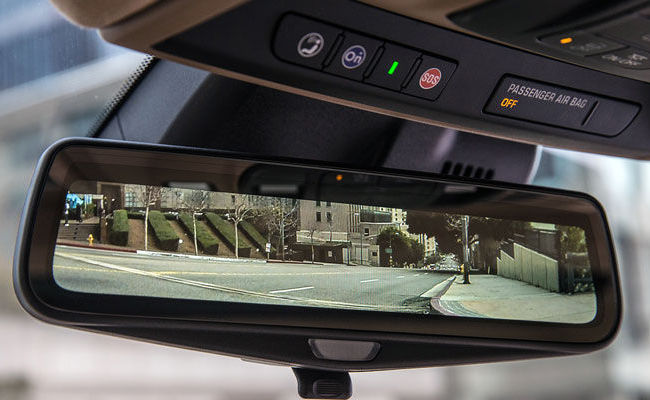 The rear view mirror is a camera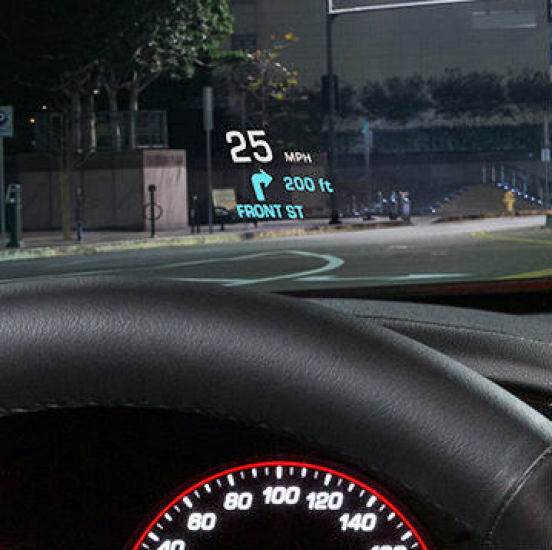 Speed and GPS are displayed on the windshield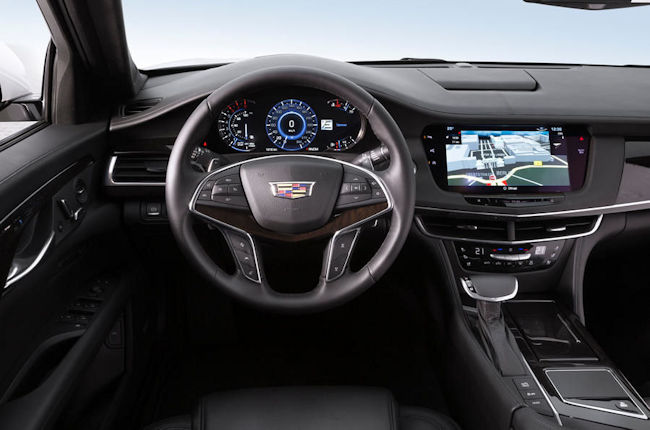 10" 3-D Navigation Screen"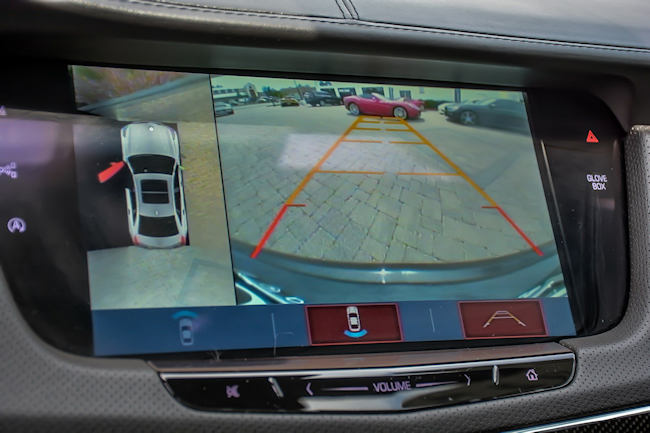 Birds-eye view with rear or front camera view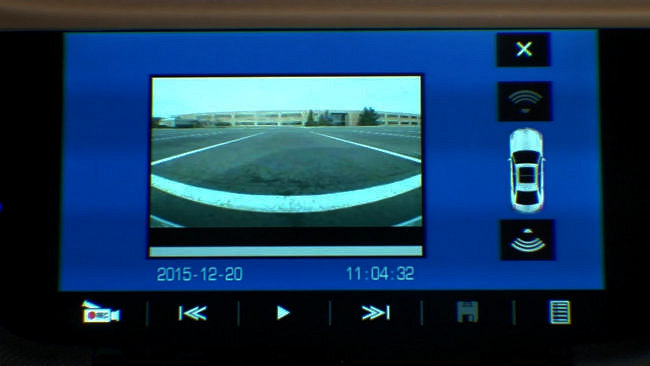 Dashcams:
4 cameras record the road front and rear.
When parked they provide a 360° view.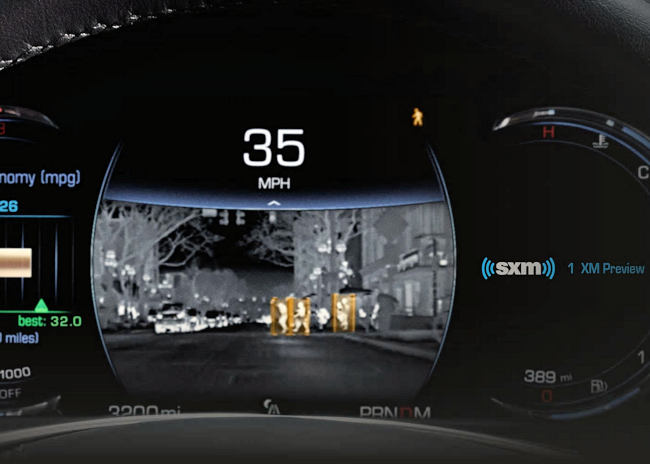 Night Vision:
Click Here to see it's pedestrian and animal alerts
(52 sec video)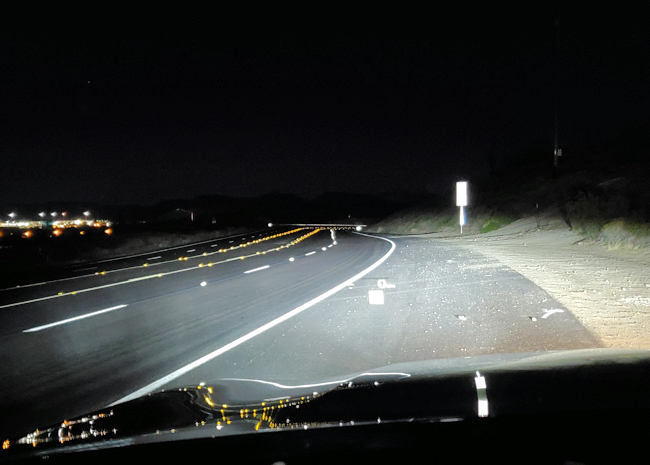 What driver sees with high beam lights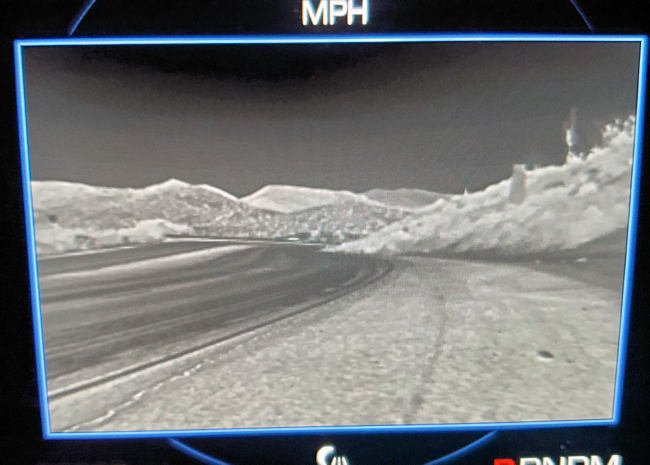 What night vision sees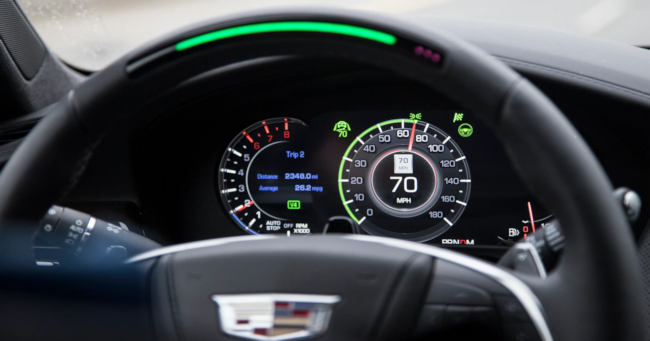 Hands Free Driving:
See Demo
and
Self Parking
See Demo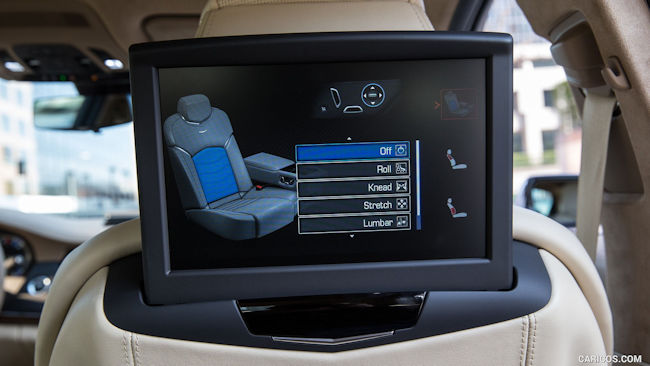 Infotainment screens:
Adjust your seat (15 massage options)
or watch a movie with remote control and wireless headphones
Artwork & Collections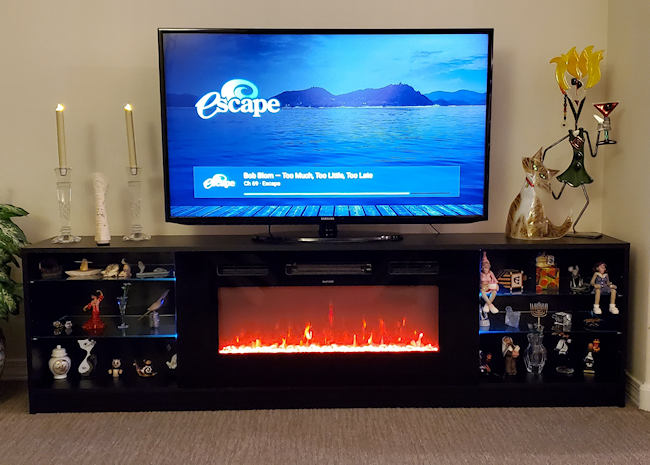 Fireplace and artworks
Glass Figures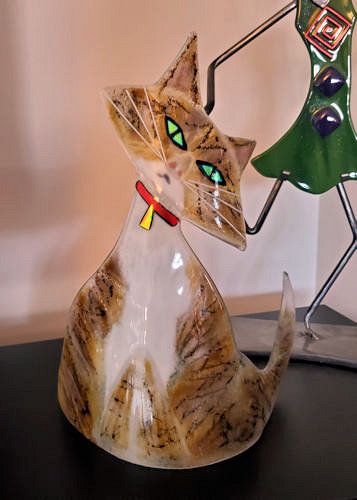 Our Kiln Art cat is one-of-a-kind, 100% glass; no paint or glazes are used.
Handcrafted in Nova Scotia by glass artisans Sharon and Paul.
The iridescent eyes twinkle contentedly at their surroundings.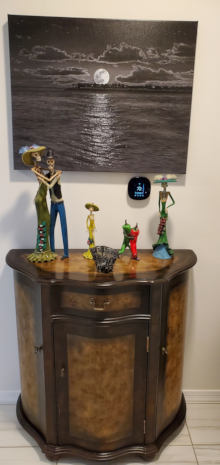 Foyer art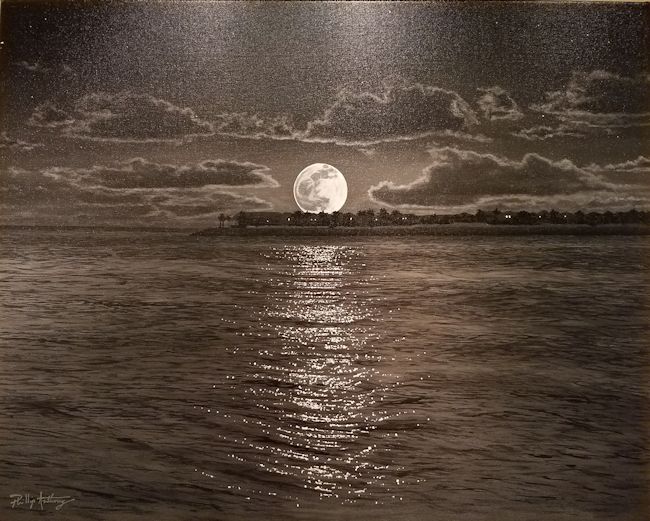 Phillip Anthony Oil Painting
James Coleman Gallery, Key West, Fl (4/16/17 $1,387.50)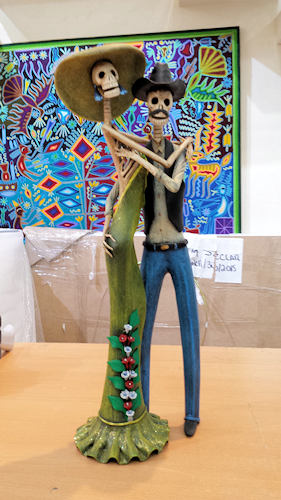 Dancing Katrinas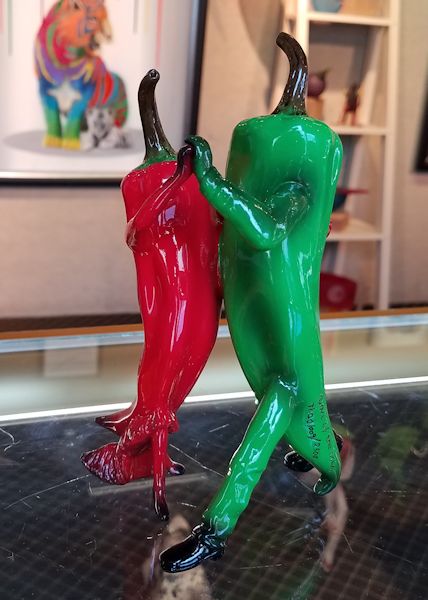 "Hot Salsa" Dancing Peppers (Out of the Bowl, Thadio)
James Coleman Gallery, Key West, Fl (4/16/17 $300.00)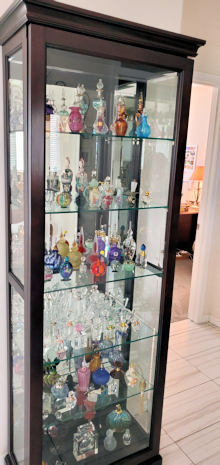 Joan's perfume bottle collection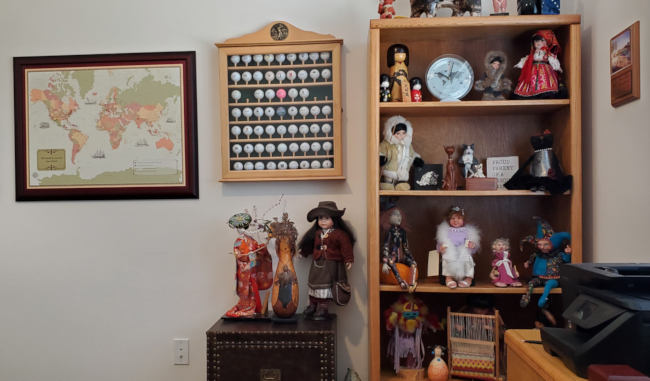 Collections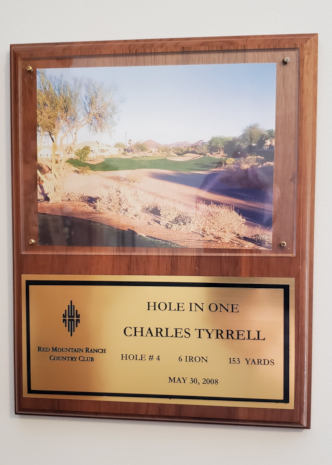 My "Hole-in-One"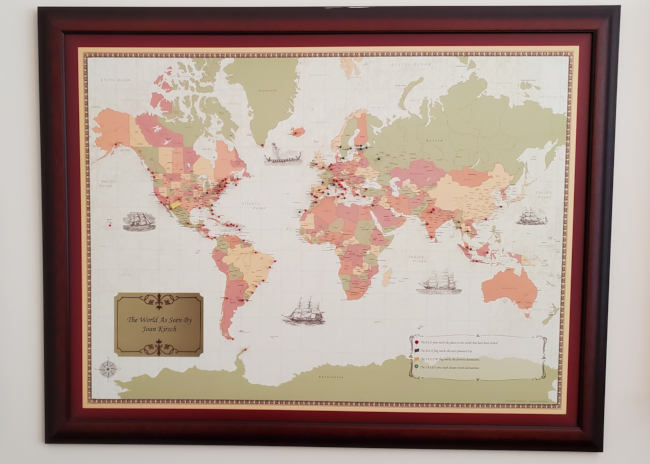 A pin for eevery place we've traveled
Joan's Needle Points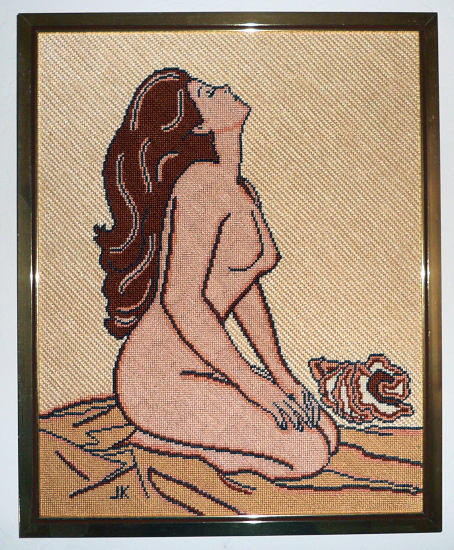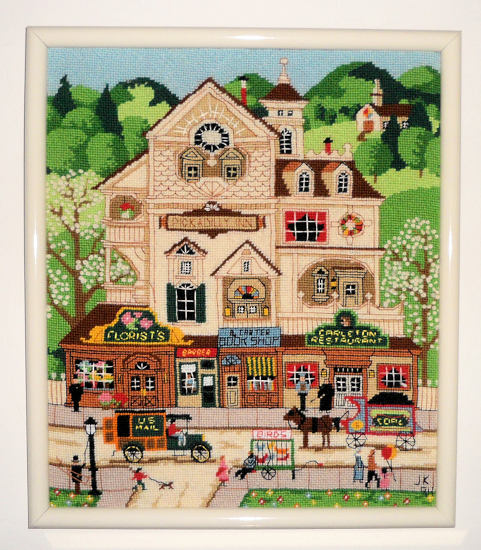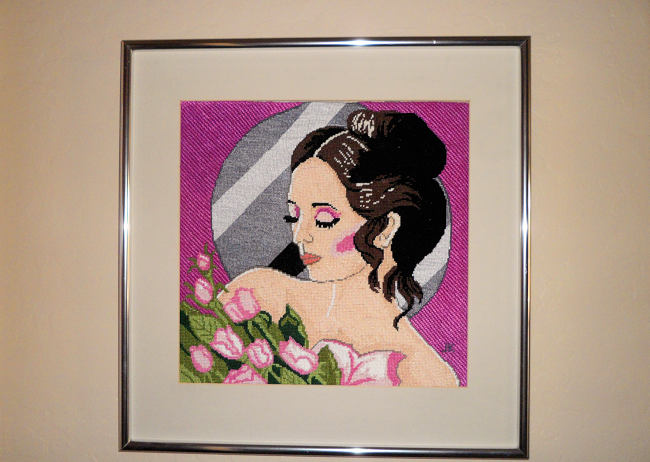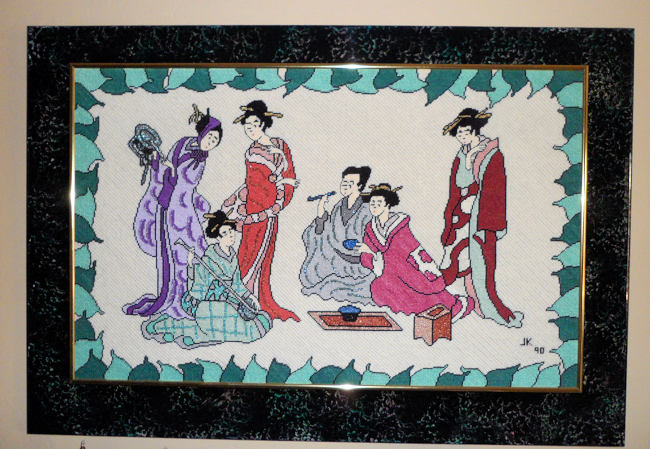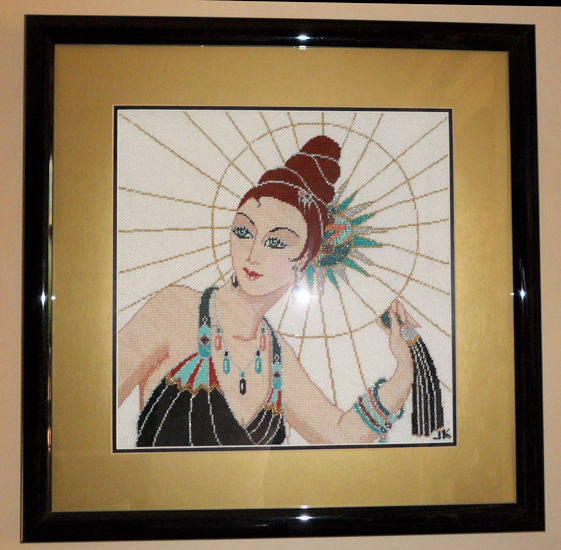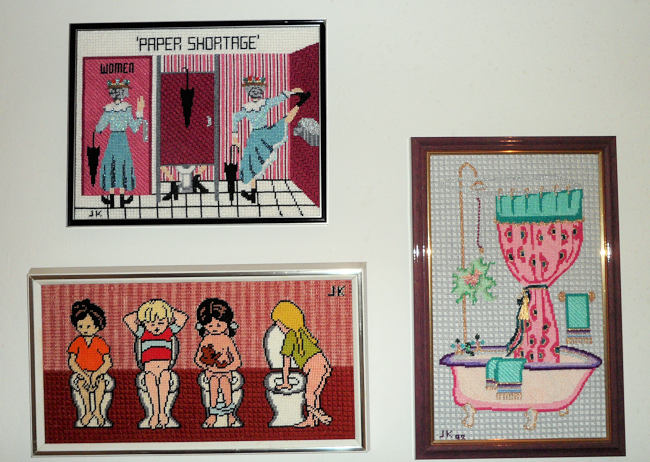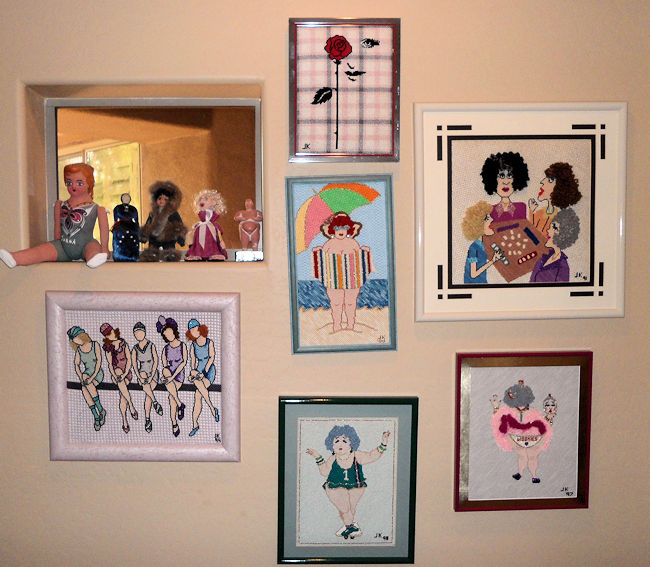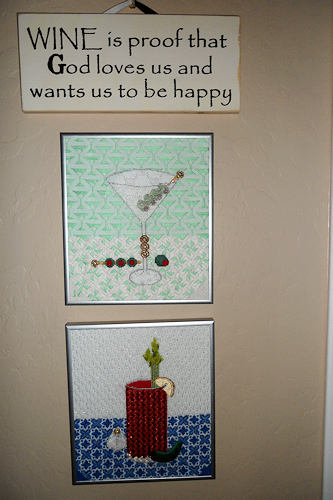 <!****************************Videos***************************>
Link to Videos
---