Lucky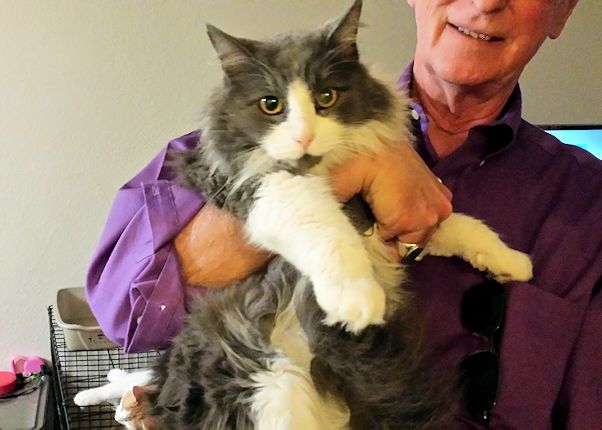 February 4, 2015 - The day we adopted Lucky
Lucky had been abandoned and longed to be back outdoors
I promise to be good if I can go out
The great outdoors
At first with patience, a harnes and a leash, Lucky went out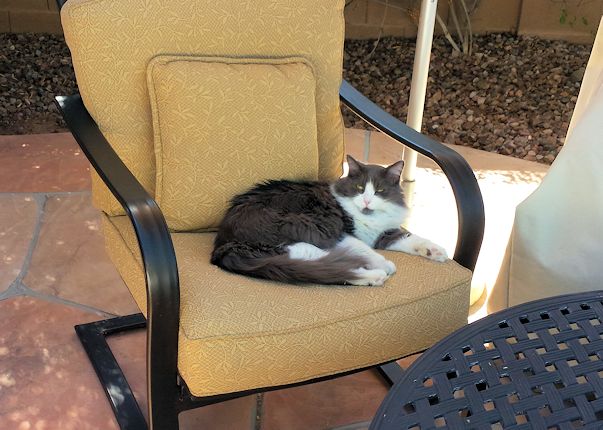 And he was a good cat
He stays in his yard
Sunning himself on the rocks
He discovered sitting on the wall
A great place for an afternoon nap
But he still liket to "hunt!"
Lizards beware!
This mouse never didn't get away
After the hunt another nap
Okay. Time to eat
And another nap
Happy Hour
Can I watch TV?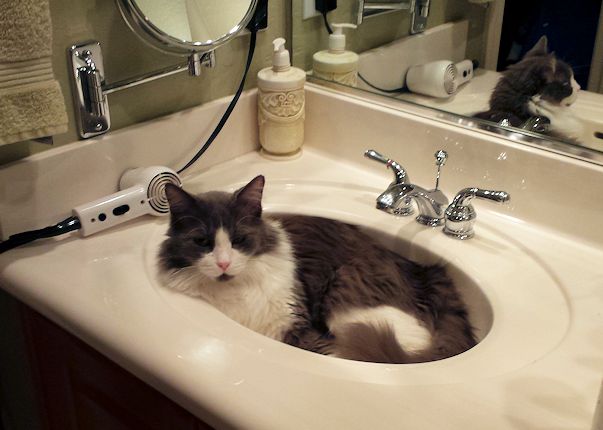 Good night!
My favorite place for a good night's sleep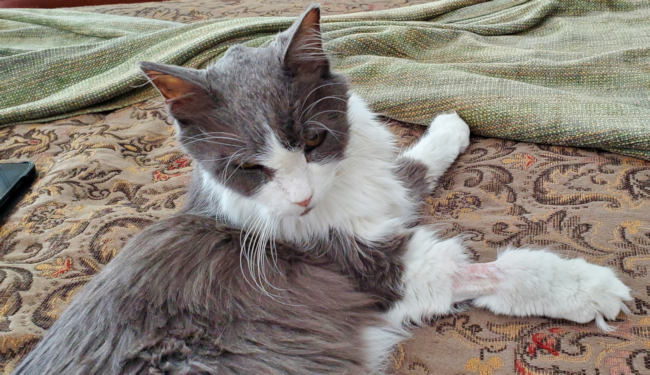 Brandy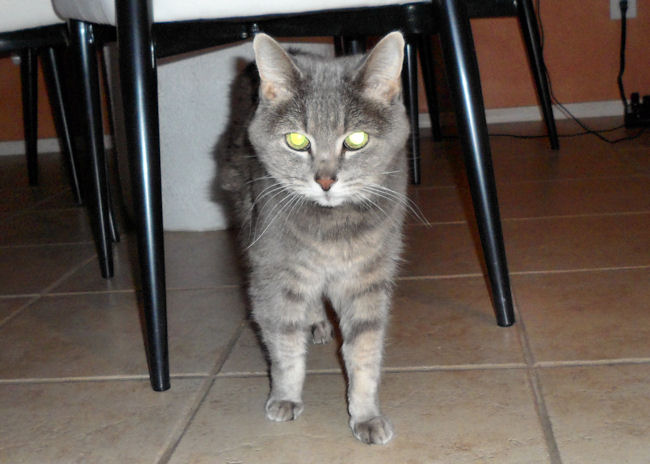 My beloved Brandy (October 6, 1994 - January 21, 2015)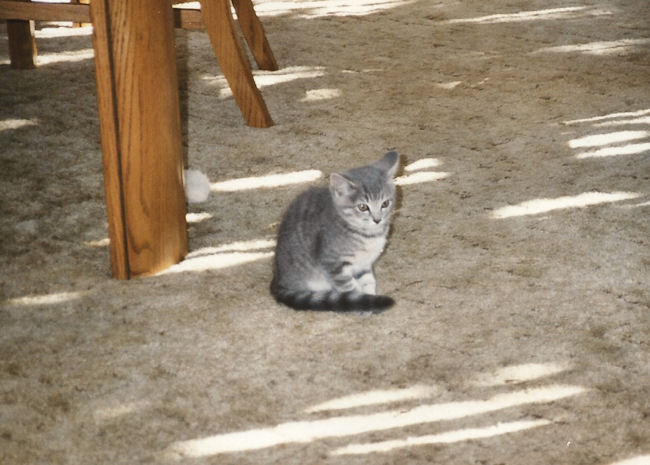 Kitten Brandy
A mischevious little kitten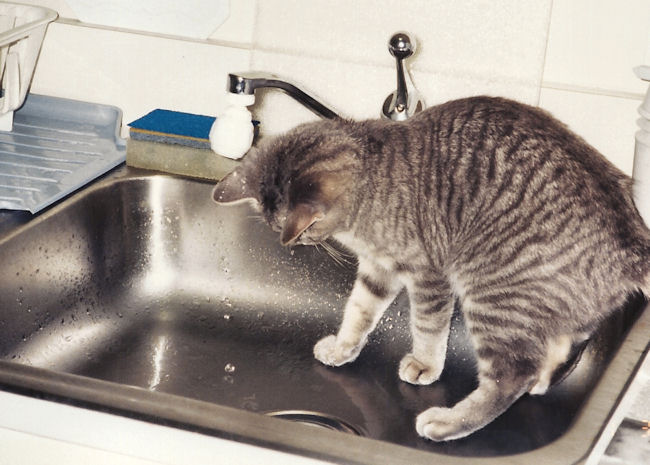 Is that water dripping on my head?
Brandy at Jericho Manor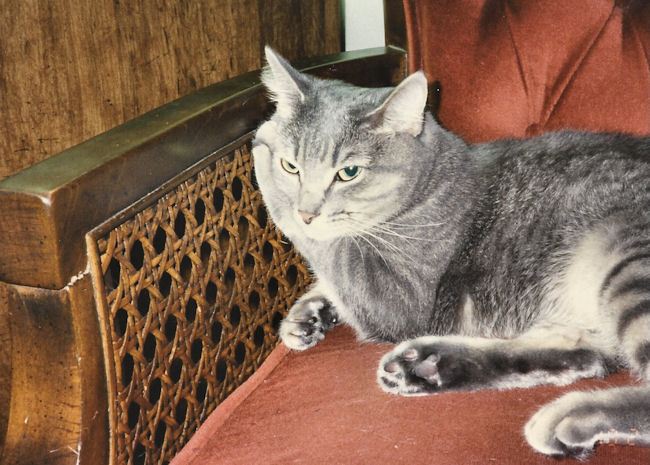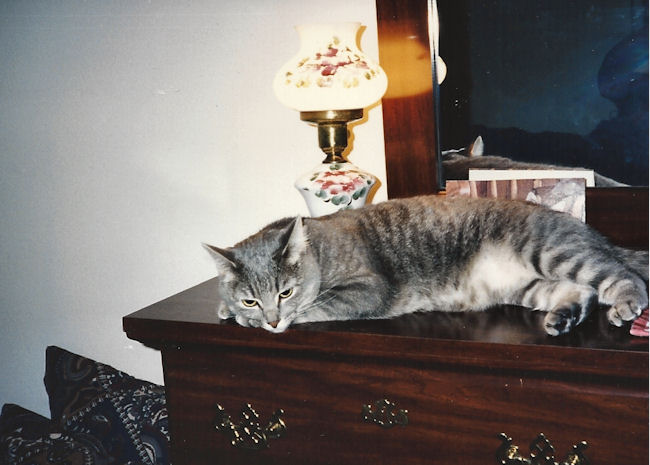 Brandy at Chestnut Hill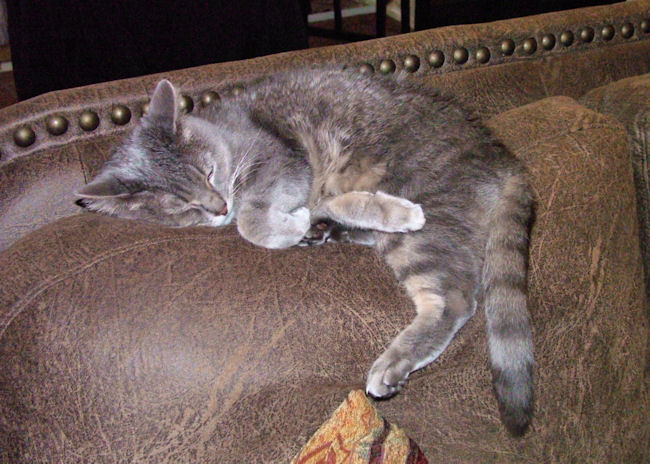 Brandy in Mesa, AZ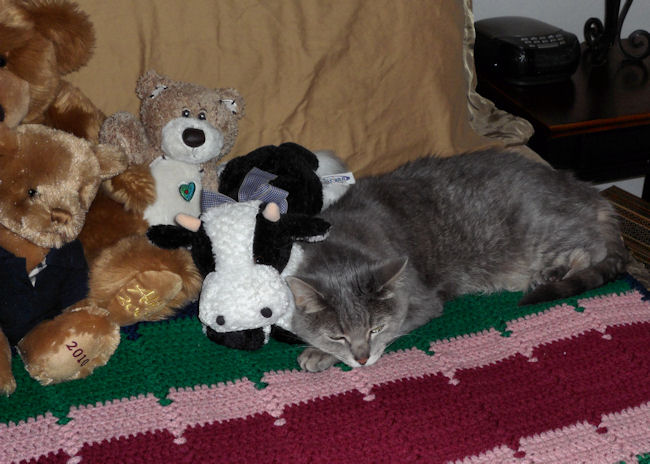 Brandy in Anthem, AZ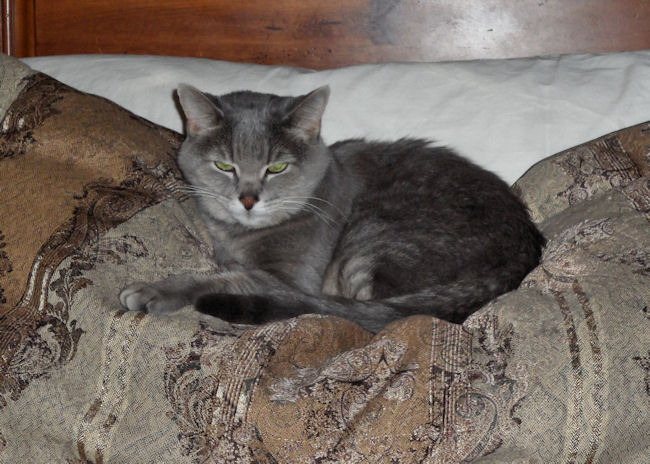 Brandy in Anthem, AZ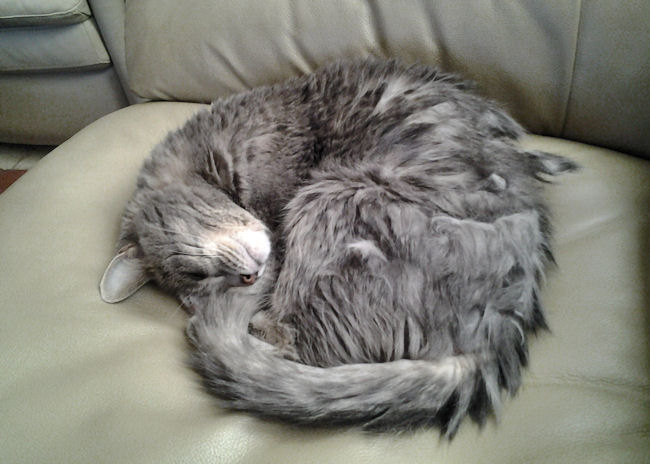 Daddy. My fur is getting all matted and I'm too sick to care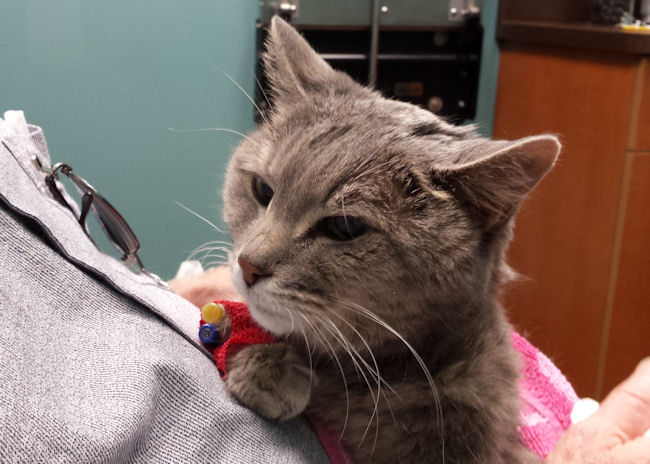 In December 2014 Brandy suffered a colapsed colon. She was too old for surgery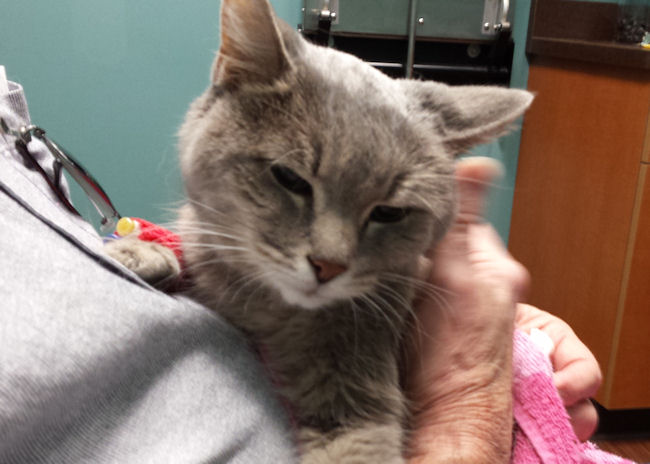 Brandy's final hour January 21, 2015. RIP my beloved 20+ years companion