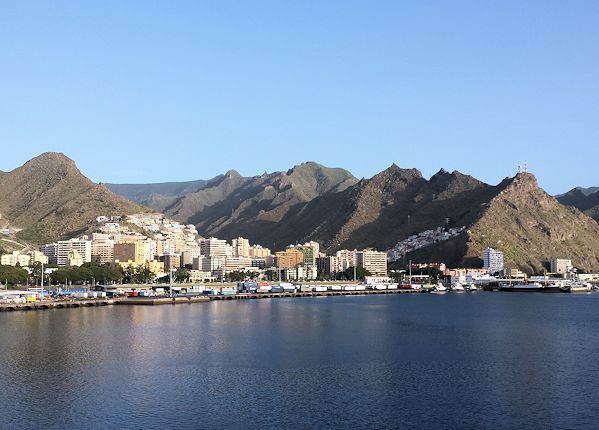 Tenerife, the grande dame of the Canary Islands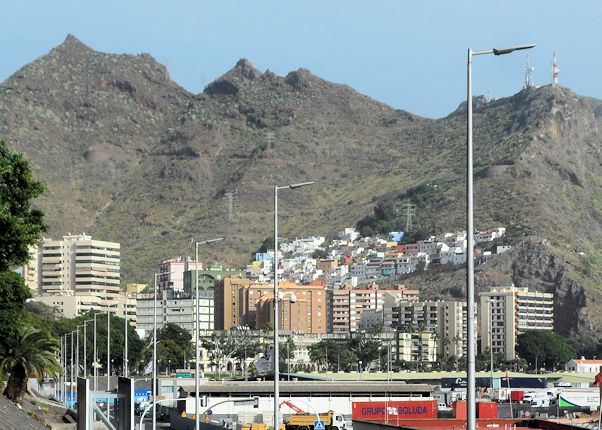 Tenerife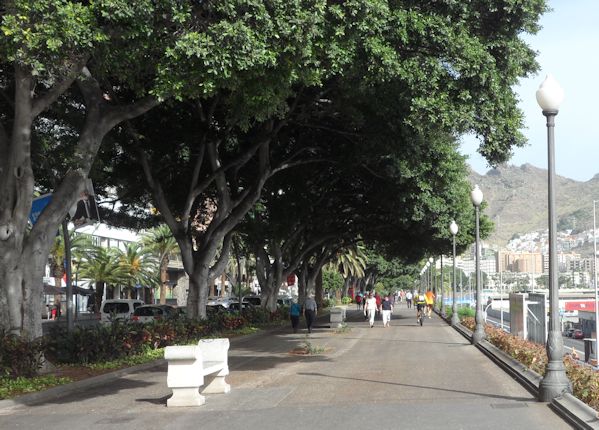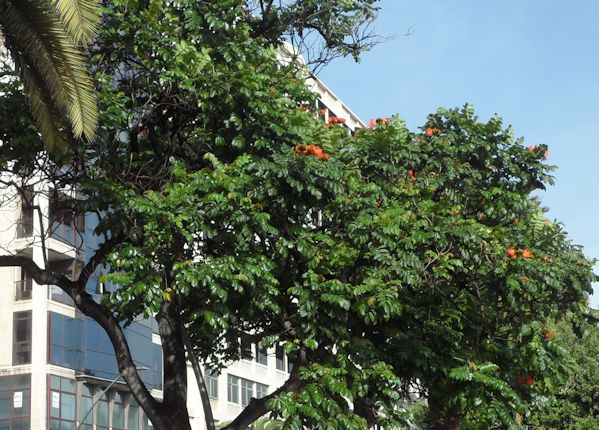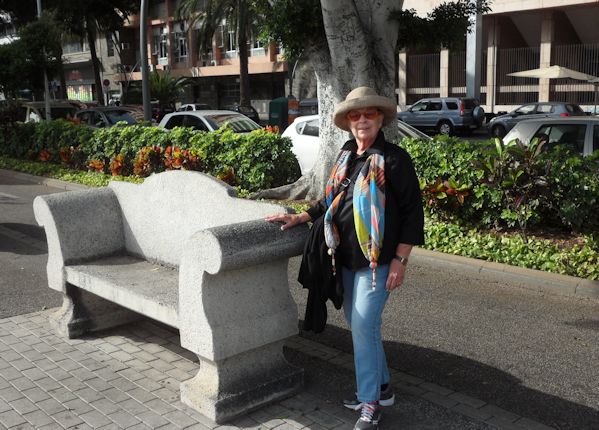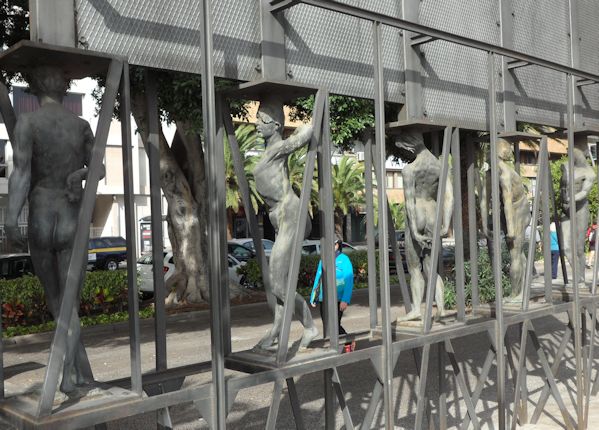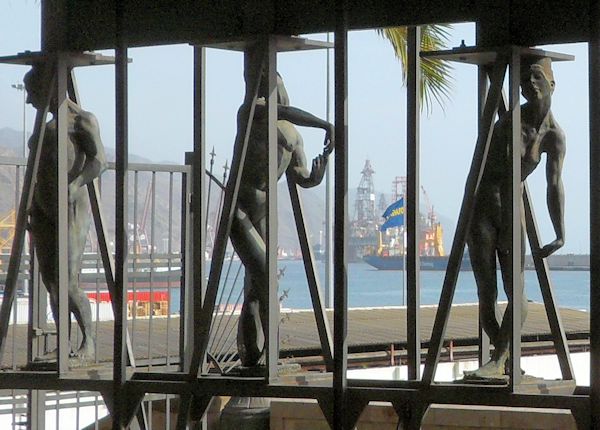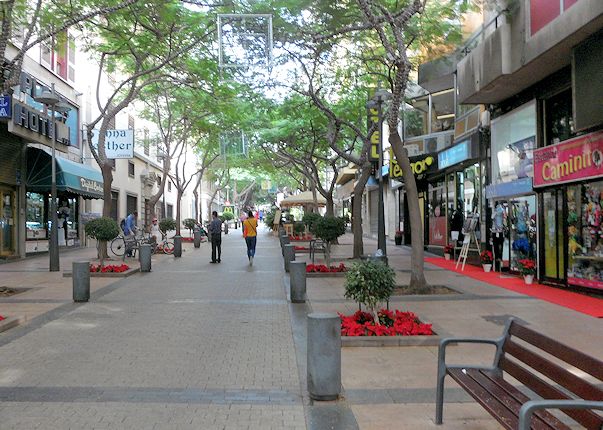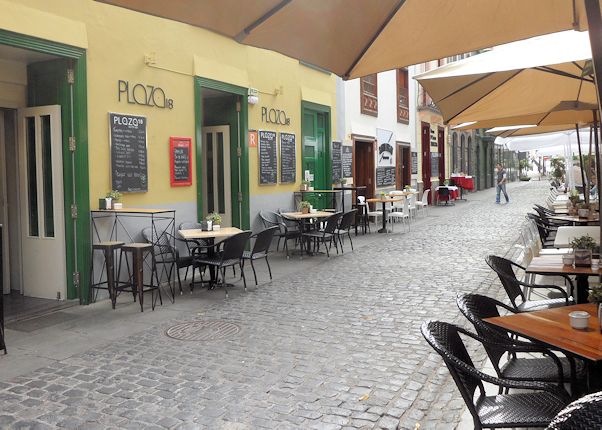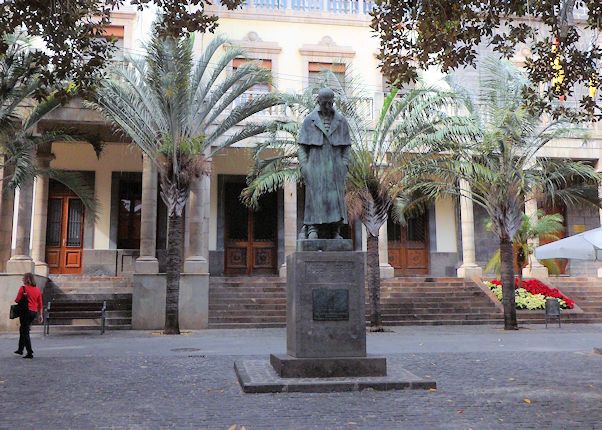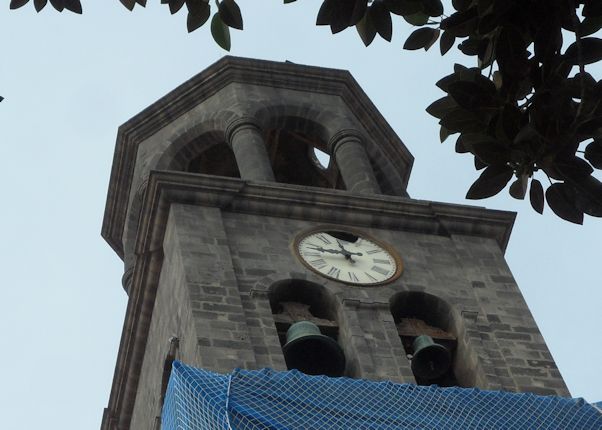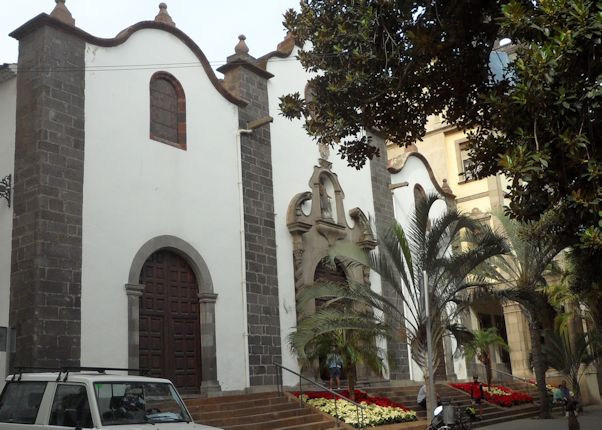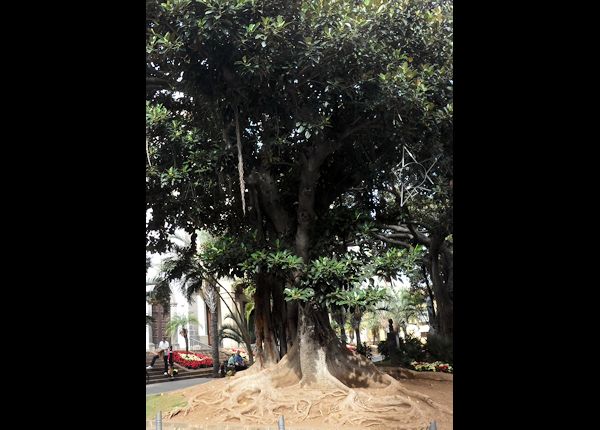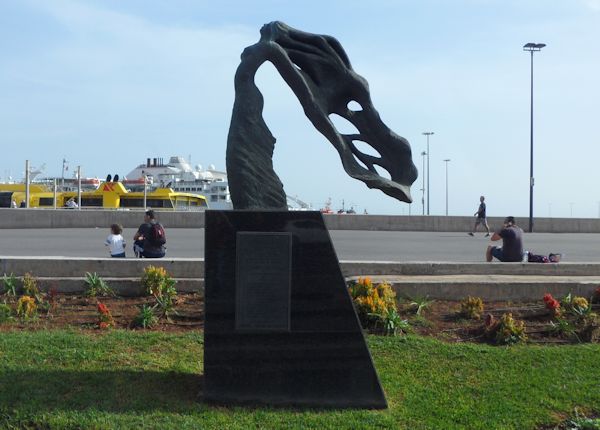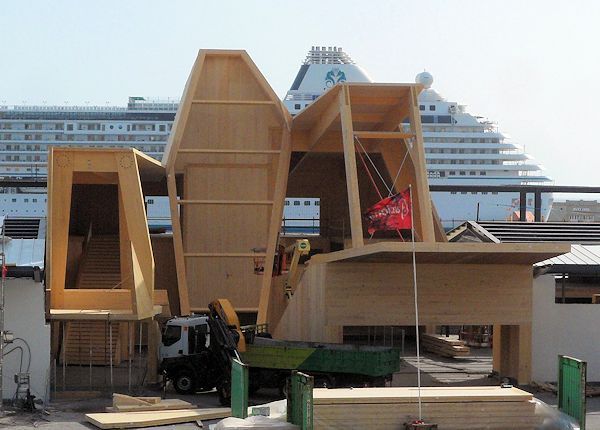 What are they building. It looks like a giant coffin!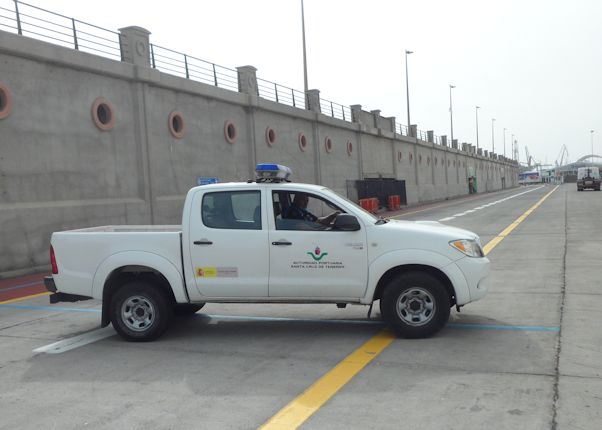 Asked this policeman for directions and he drove us back to the ship!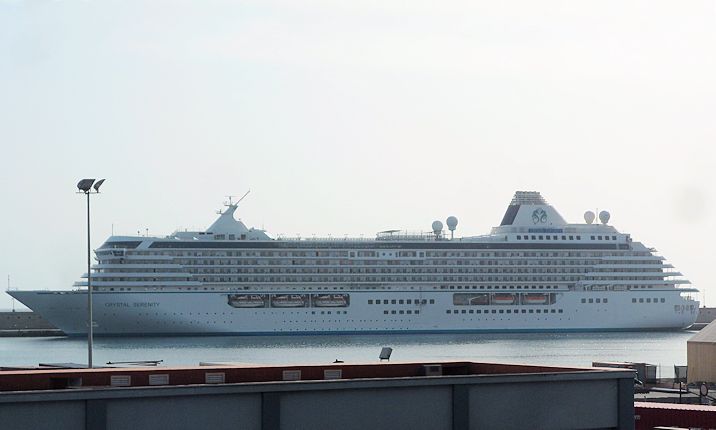 Crystal Serenity docked in Tenefife
Santa Cruz de Tenerife - Cruise #4 (Dec 2012)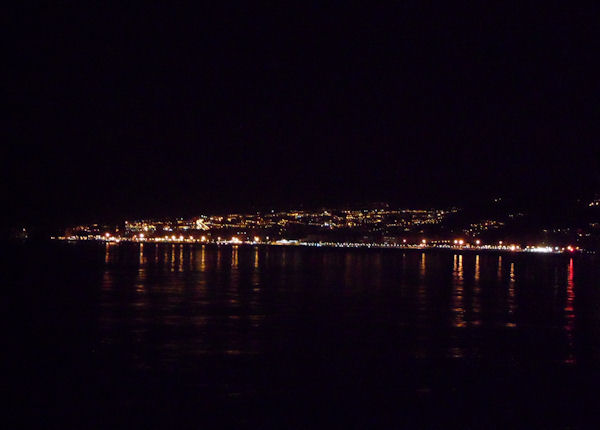 Our pre-dawn docking in Santa Cruz de Tenerife, Canary Islands, Spain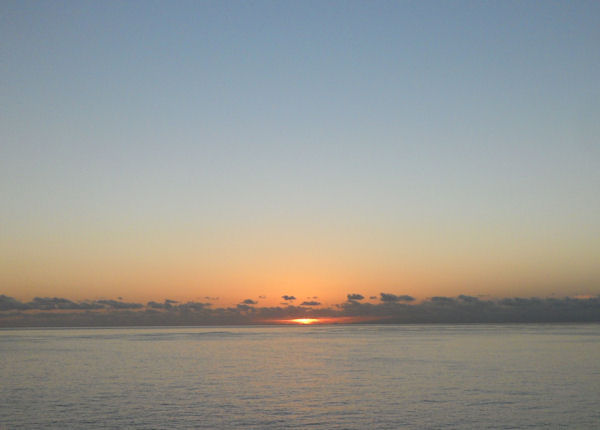 Sunrise in Tenerife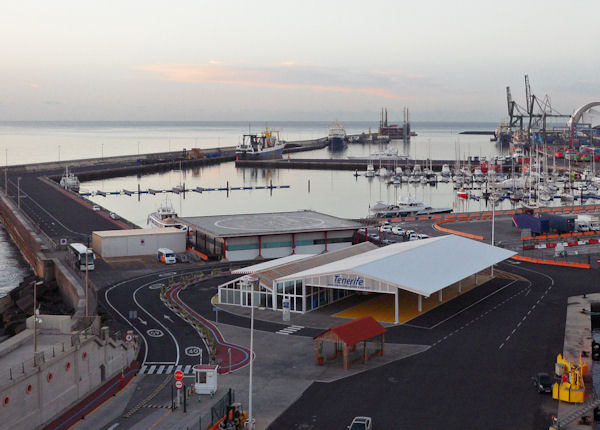 Santa Cruz de Tenerife is the capital of the island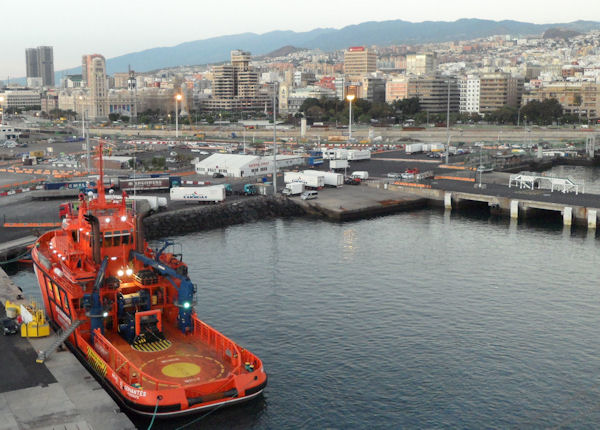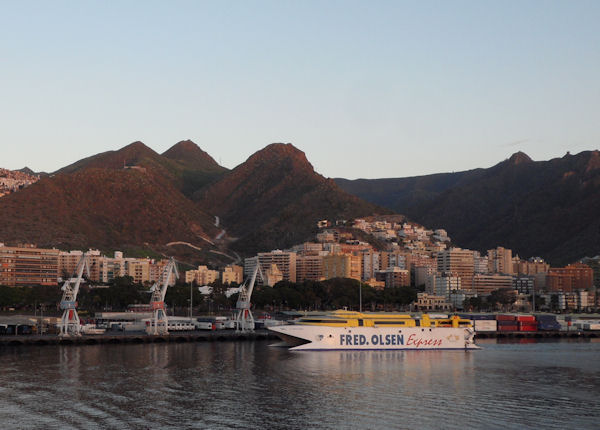 An early morning ferry arrives from Agaete, Gran Canaria Island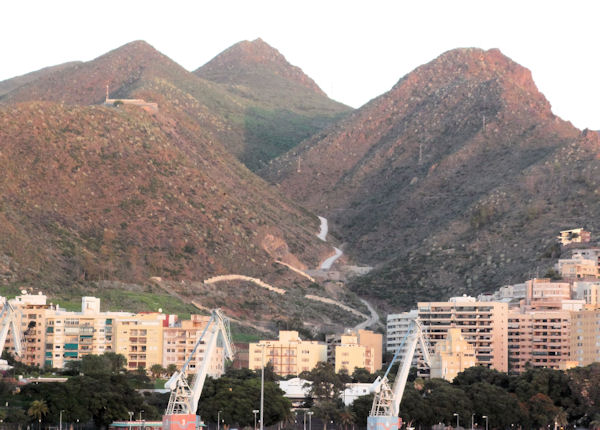 Tenerife rose from the Atlantic Ocean by volcanic eruption 20-50 million years ago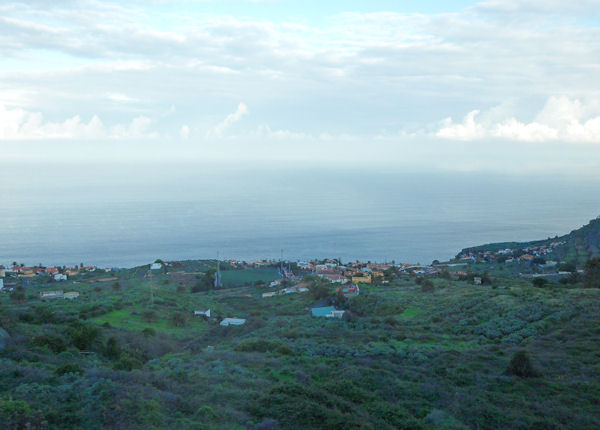 Tenerife is the largest of the 7 Canary Islands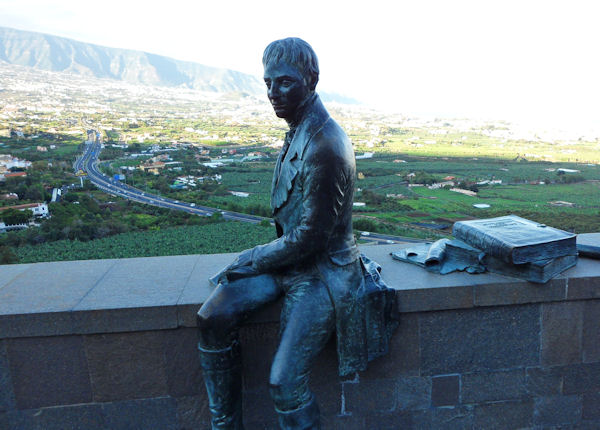 The Humboldt Viewpoint in honor of Alexander von Humboldt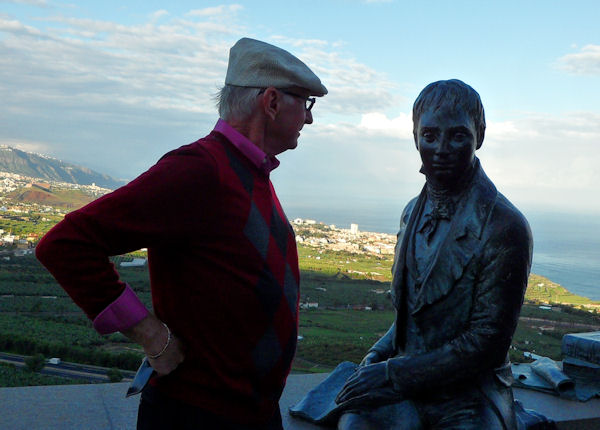 Friedrich Wilhelm Heinrich Alexander von Humboldt was a Prussian geographer, naturalist and explorer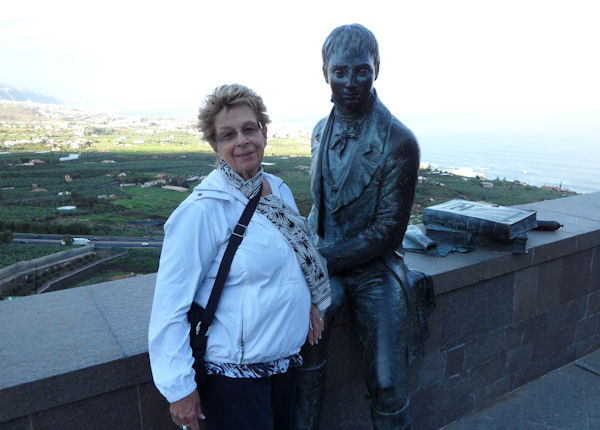 Humboldt spent the last decade of his long life writing descriptions of his journeys that were later published in an enormous, five-volume work,
Kosmos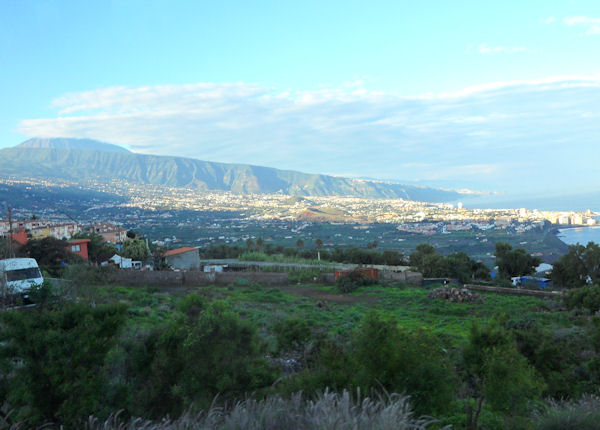 Panorama of
Valle de La Orotava
from Humboldt Viewpoint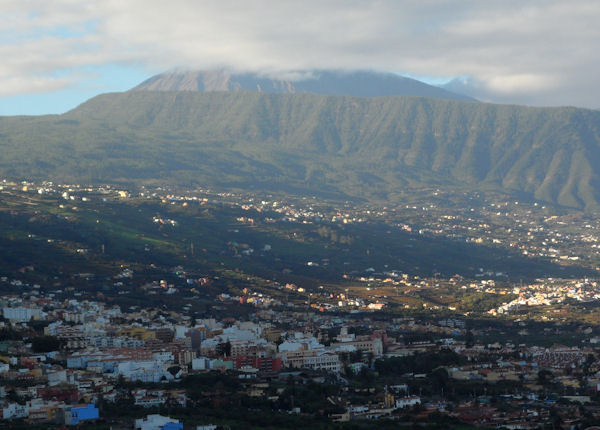 Mt. Teide is a volcano on the island. Its 12,200 ft. peak is the highest point in Spain
Tenerife doesn't have much naturally occurring fresh water so it depends on reservoirs and irrigation tanks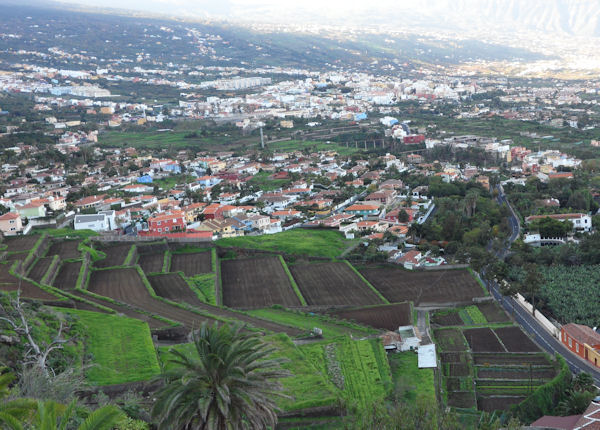 Tenerife lacks is the beauty of surface water which you find on other Canary Islands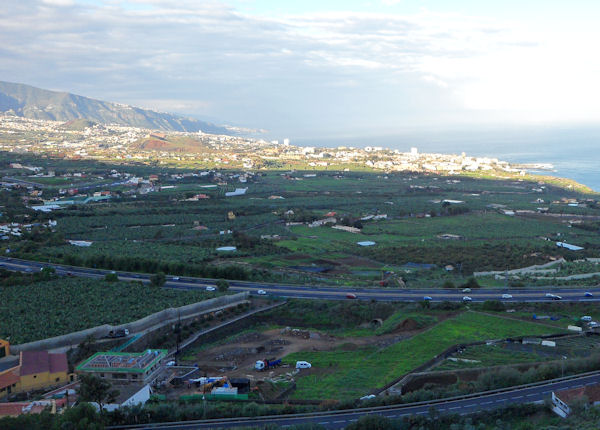 The name Islas Canarias is likely derived from a Latin name meaning
Island of the Dogs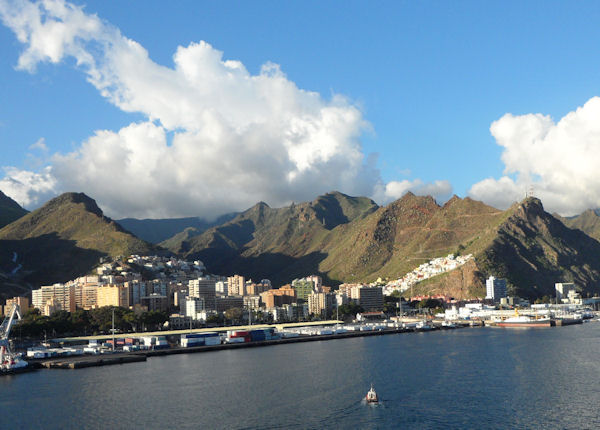 Tenerife's breath-taking coastline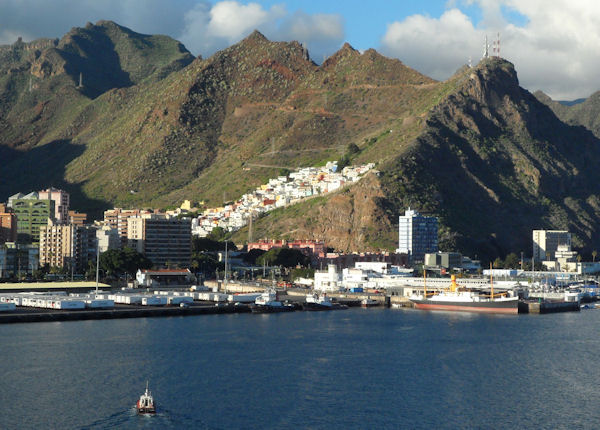 Port of Tenerife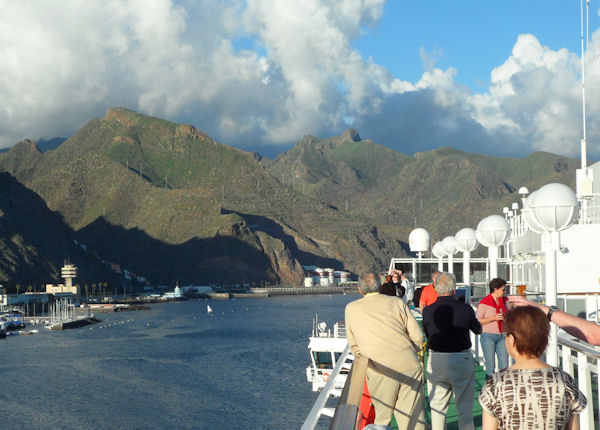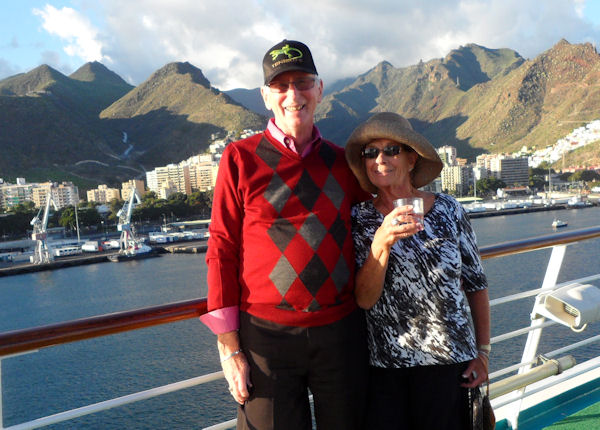 Yes, that's a cute little gecho on my Tenerife hat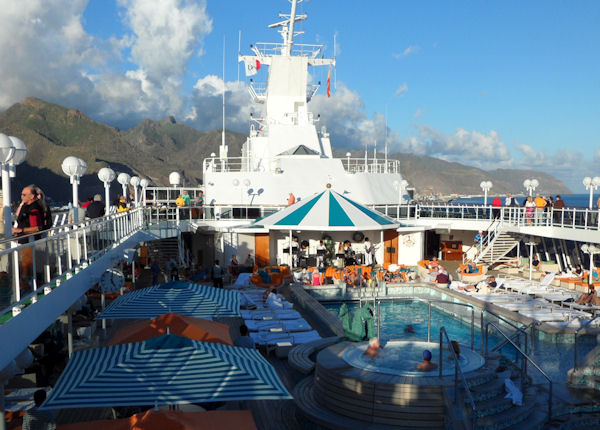 Our Tenerife "Bon Voyage Party"
Puerto De La Cruz - Cruise #4 (Dec 2012)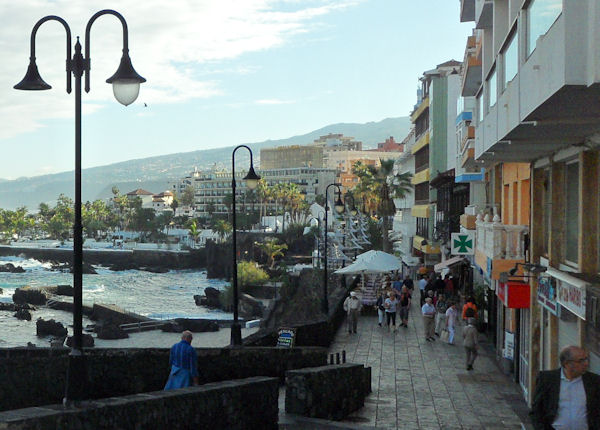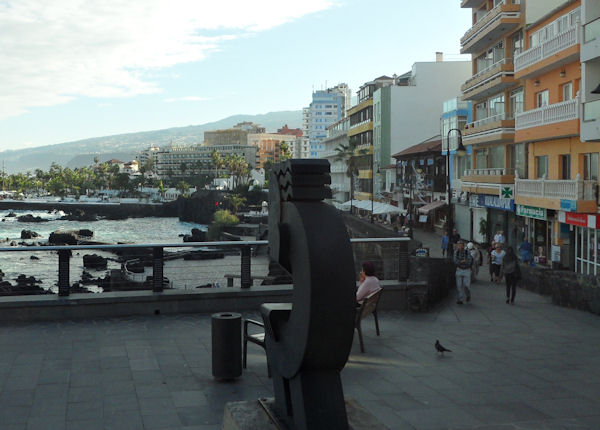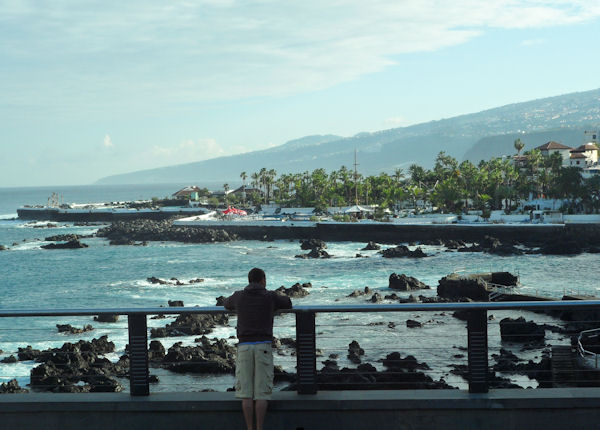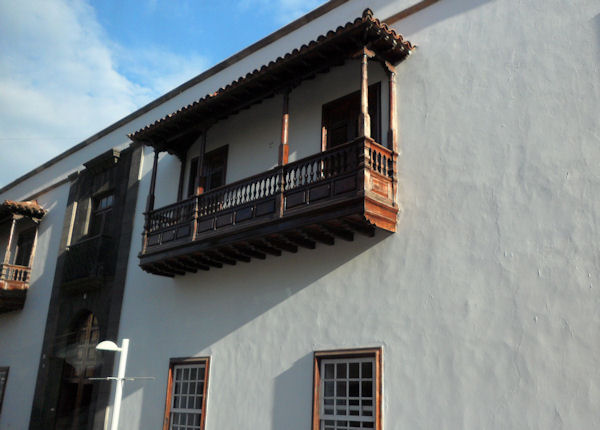 Spanish balconies are popular in Tenerife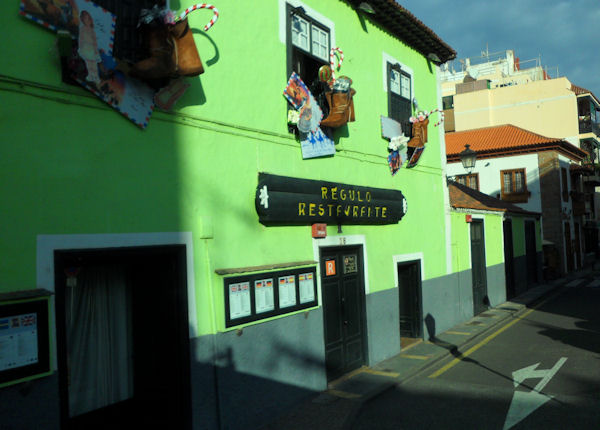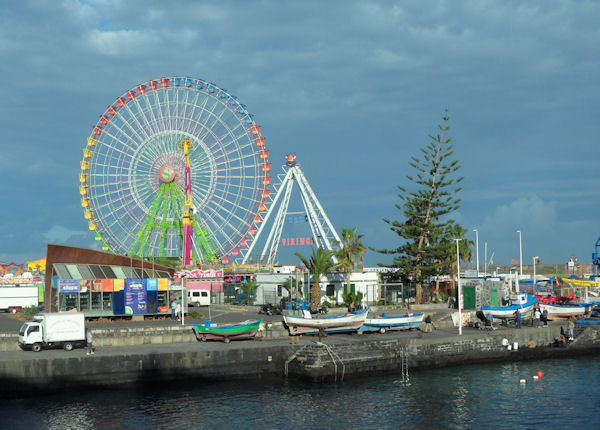 Puerto De La Cruz Pier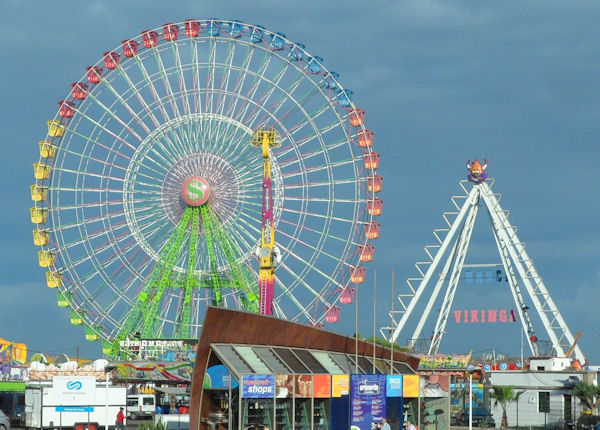 Pier Puerto De La Cruz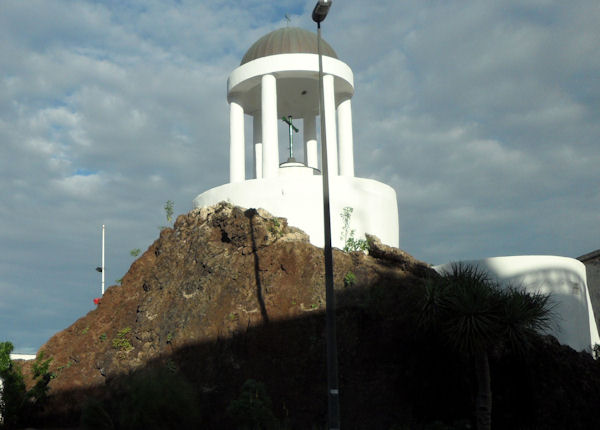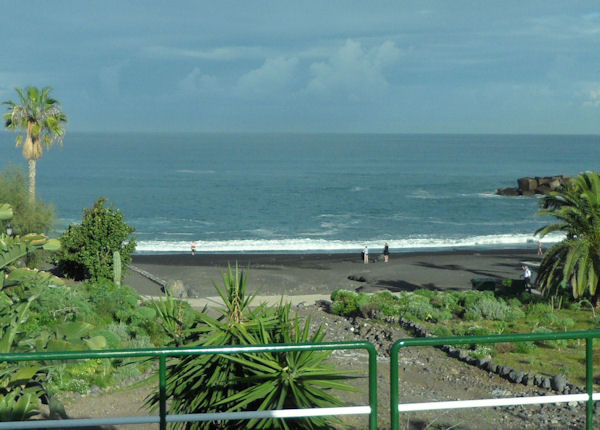 Black Sand Beach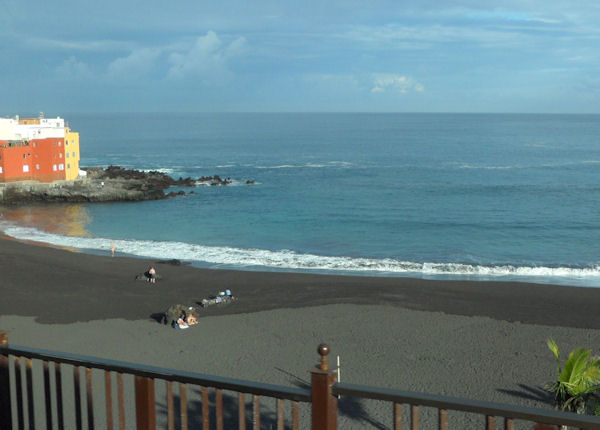 The Black Sand is said to be therapudic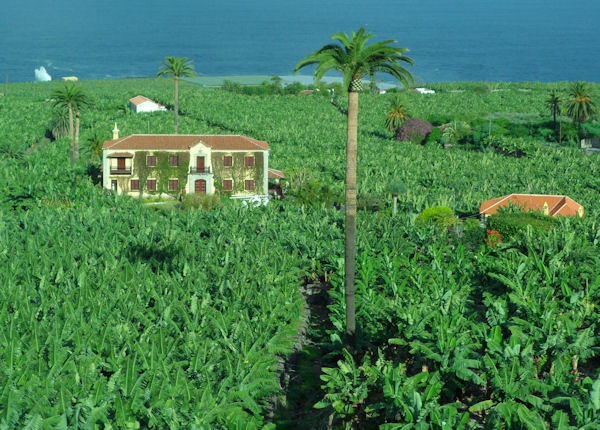 Banana Plantation home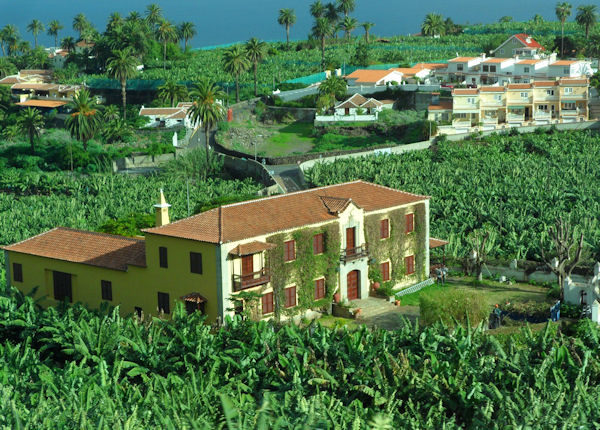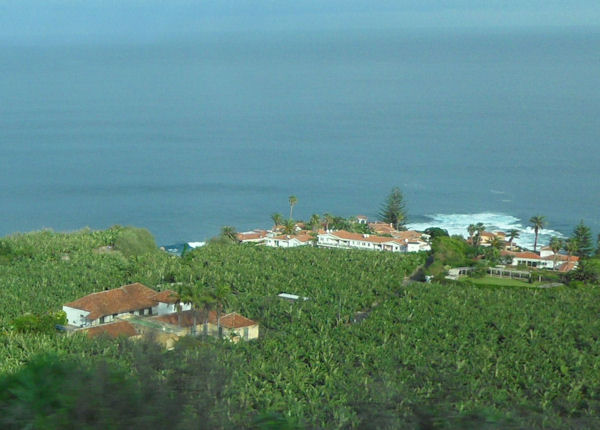 Bananna Plantation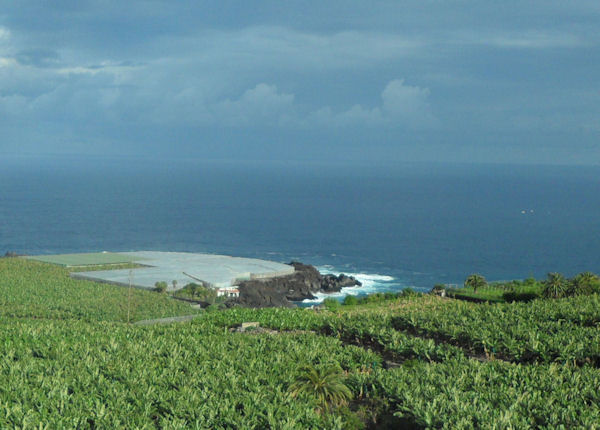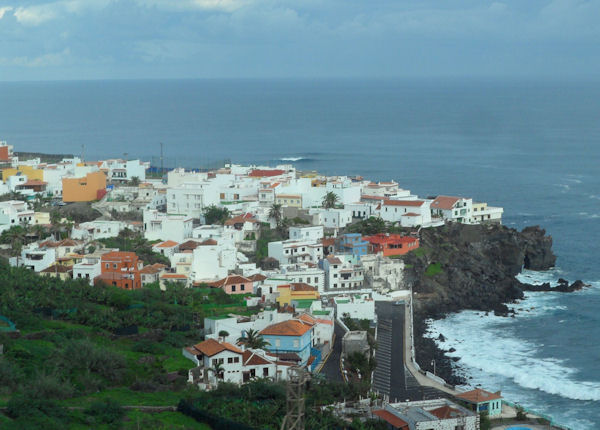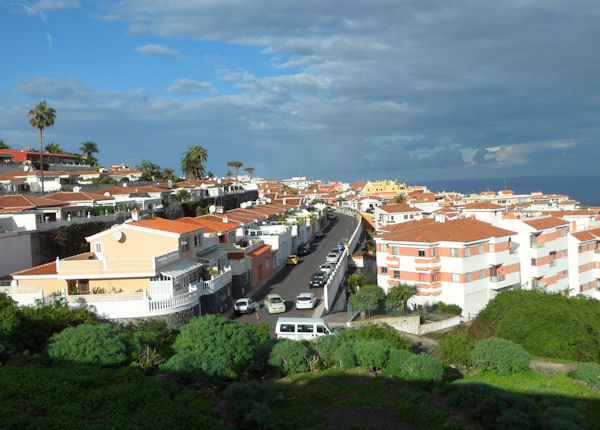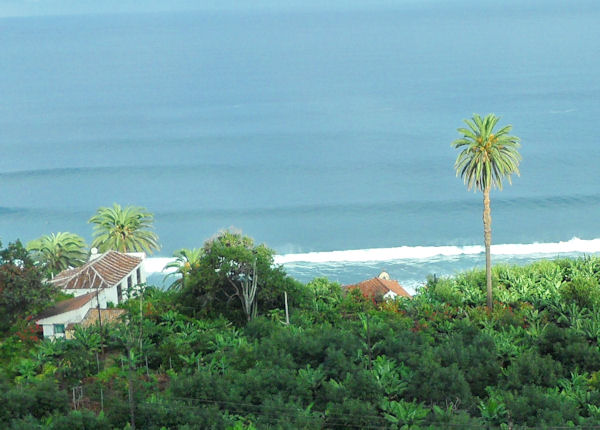 Garachico - Cruise #4 (Dec 2012)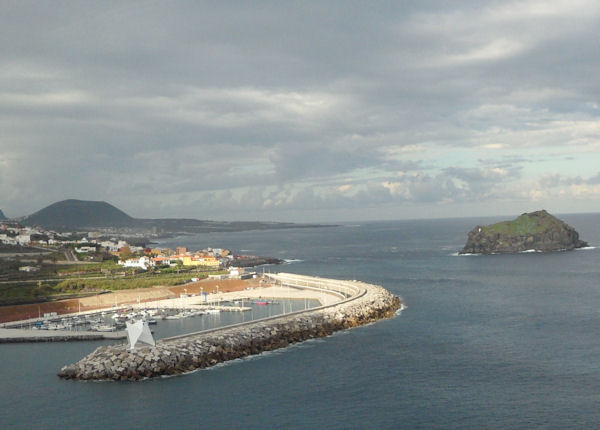 Nearing the town of Garachico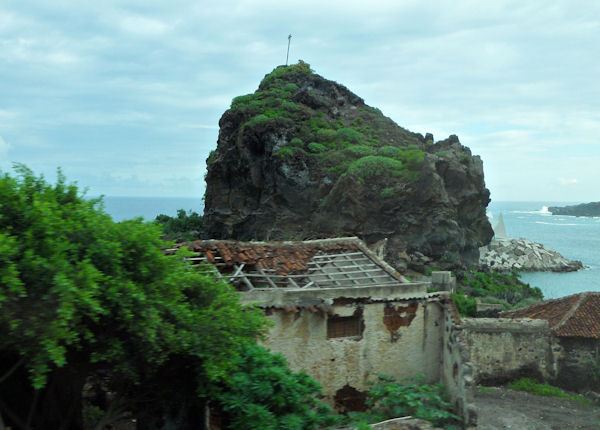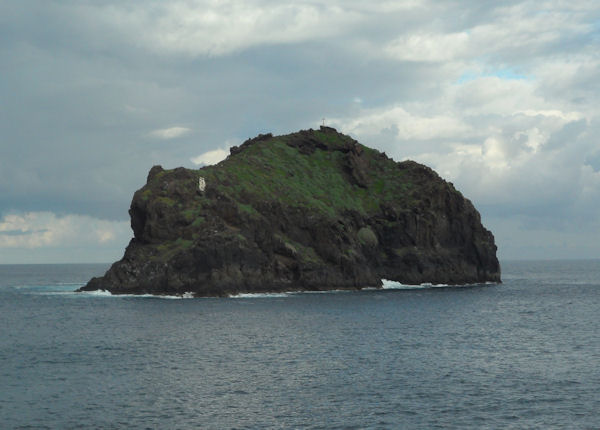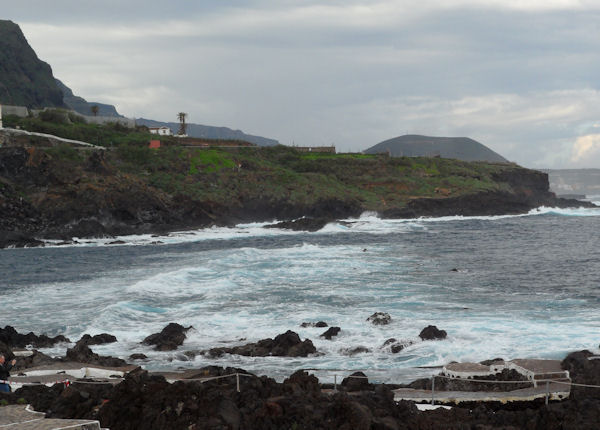 The city and port of Garachico was buried in lava when the volcano at Trevejo errupted in 1706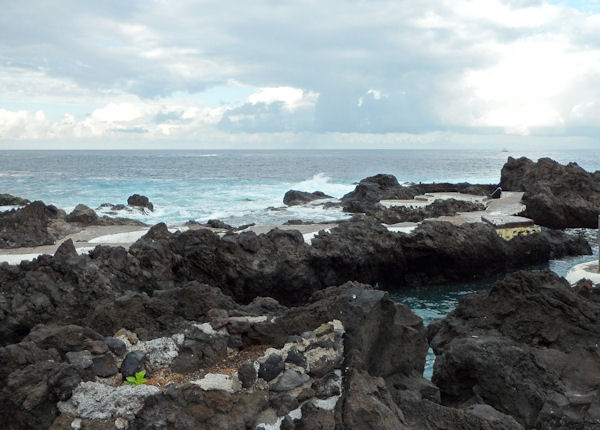 Lava formations from the volcano in 1706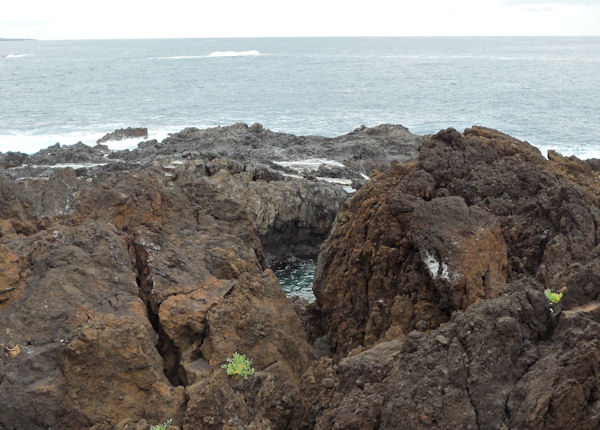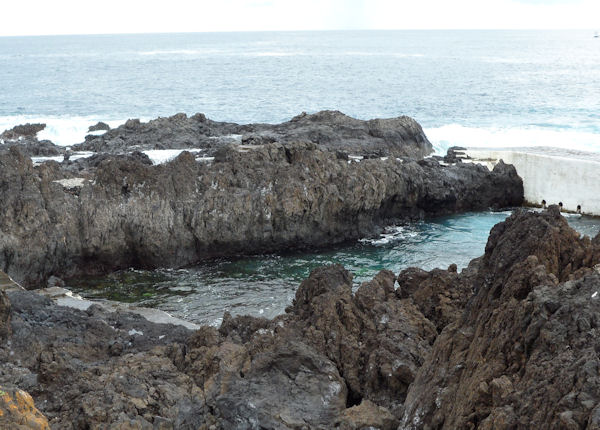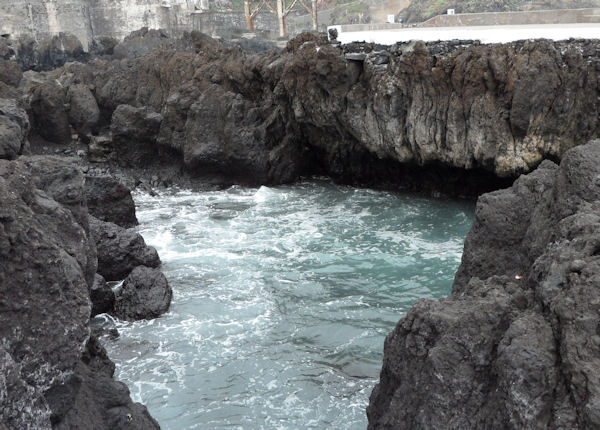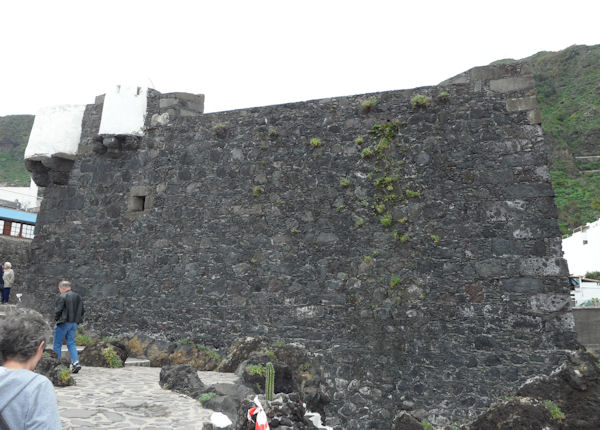 Castillo de San Miguel, Garachico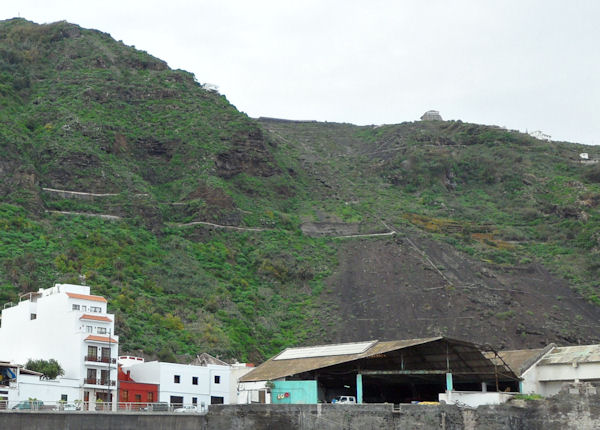 The
Quiet Volcano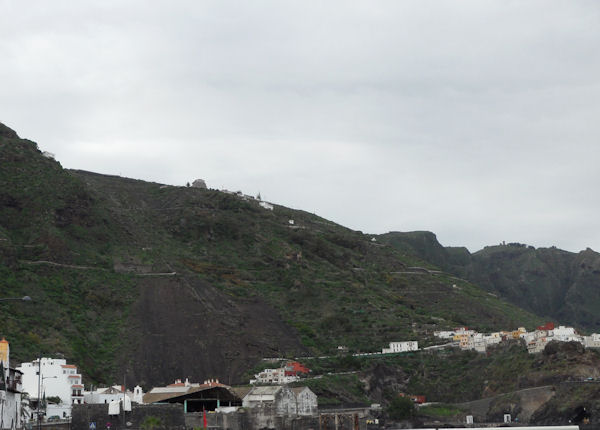 Villages below the volcano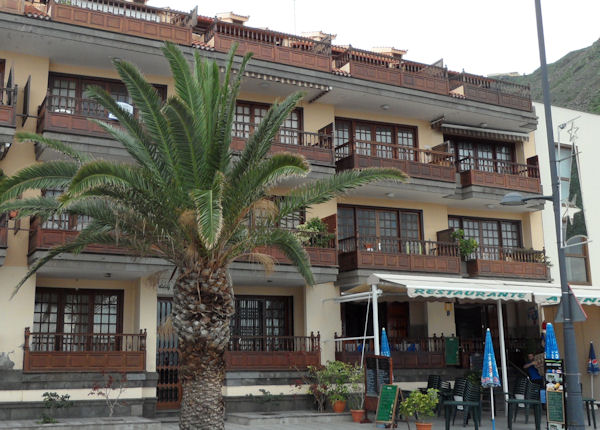 The wooden balconies of Carachico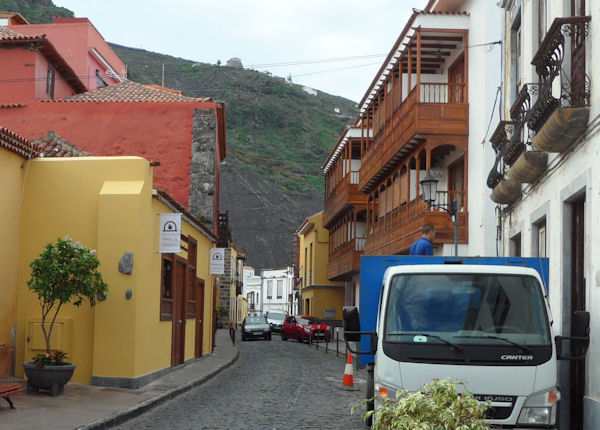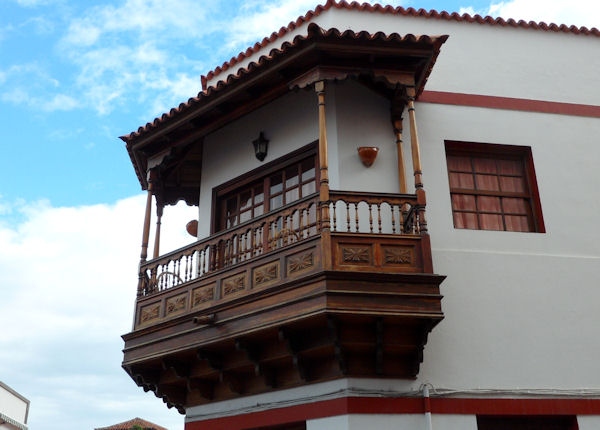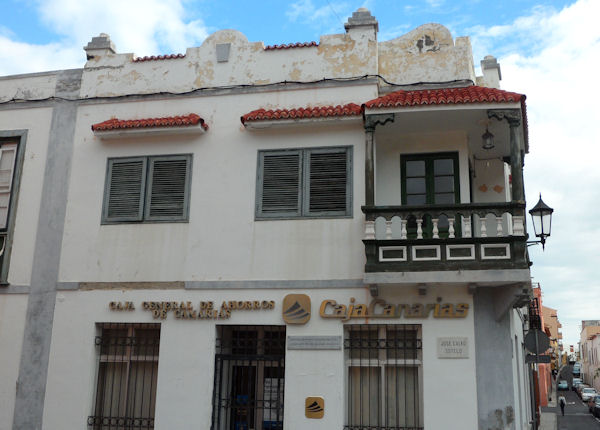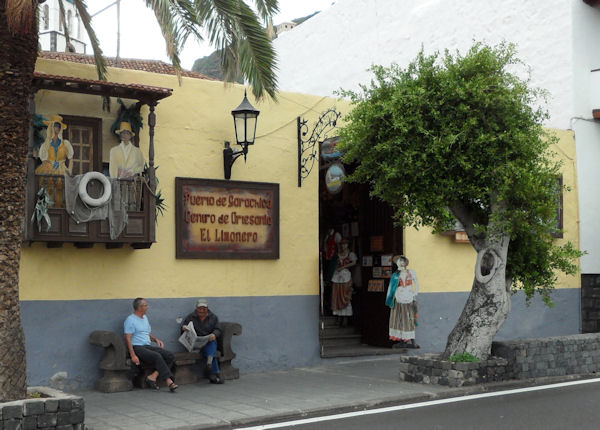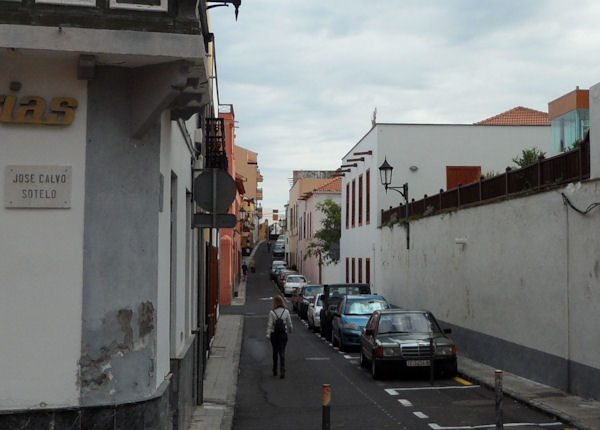 Carachico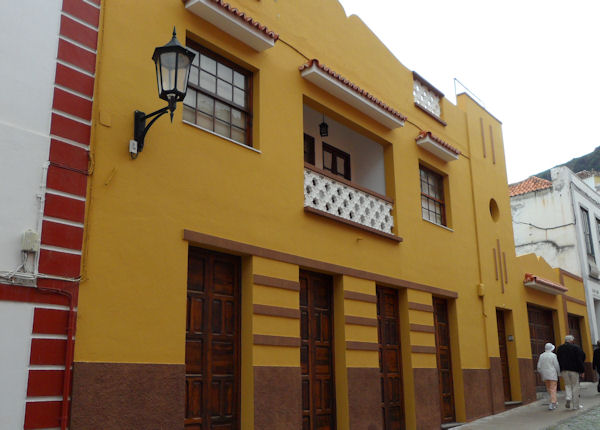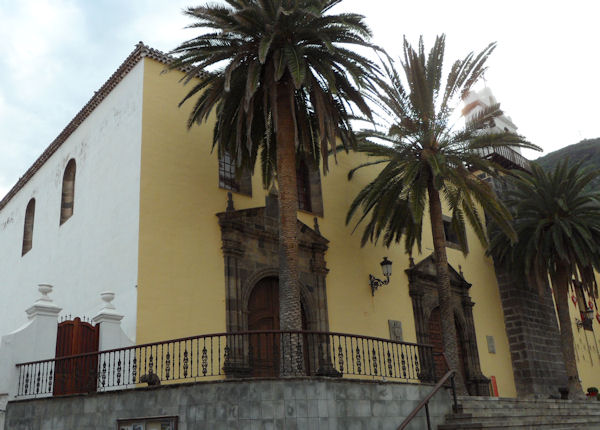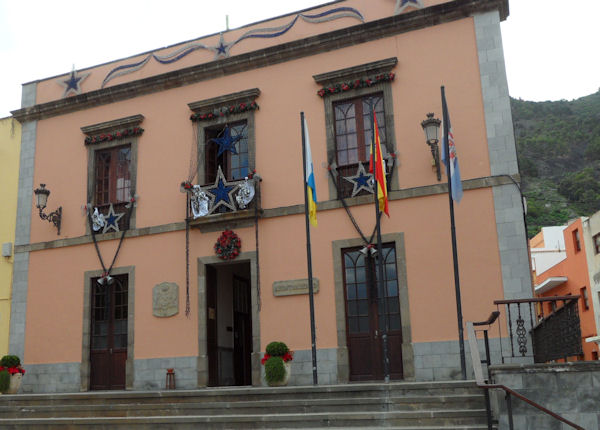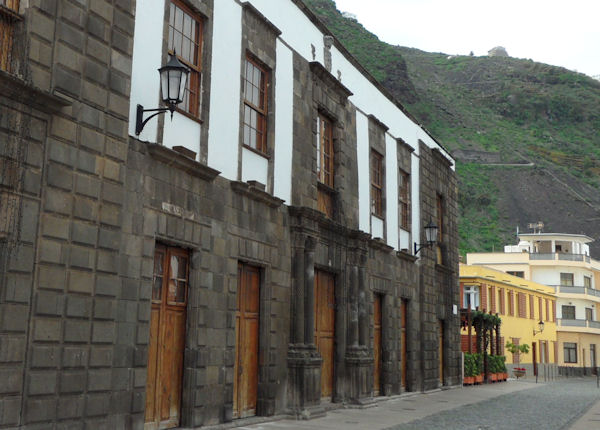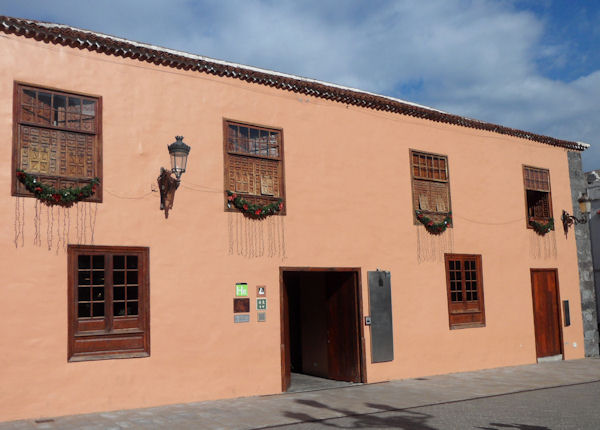 Hotel La Quinta Roja, Garachico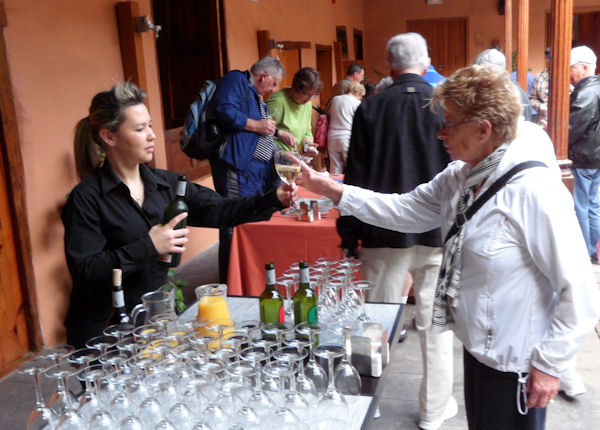 A taste the local wines at La Quinta Roja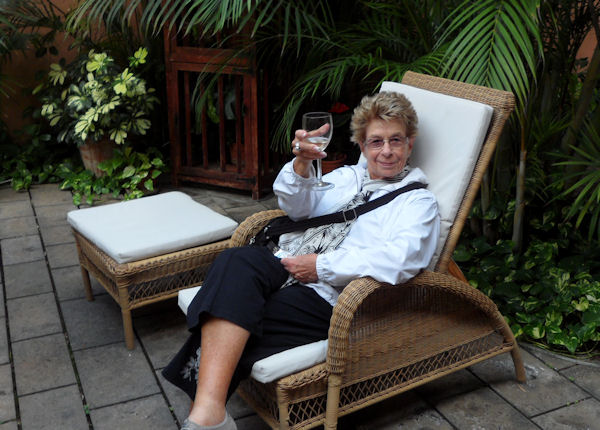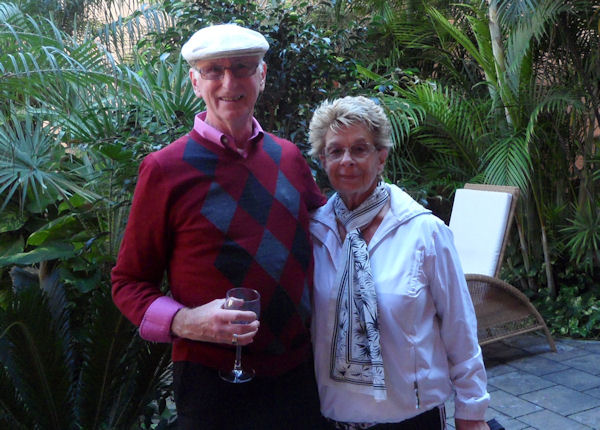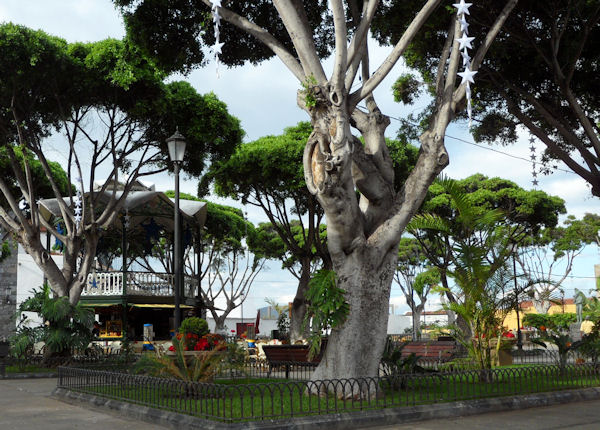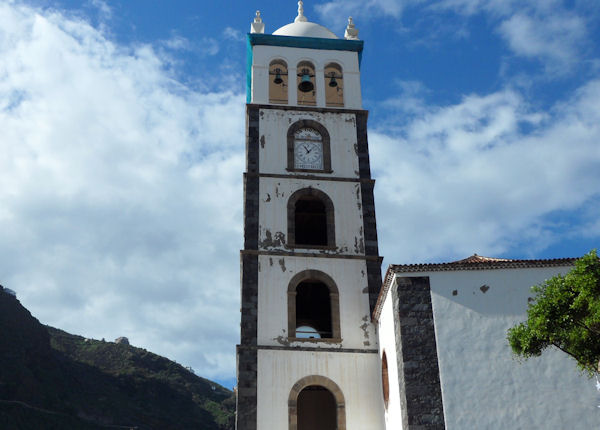 Basilica of the Virgin of Candelaria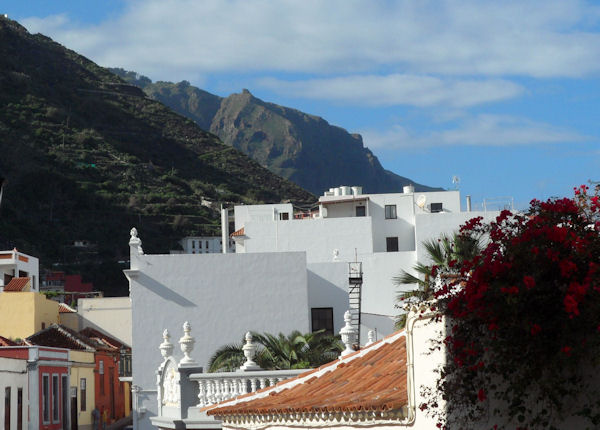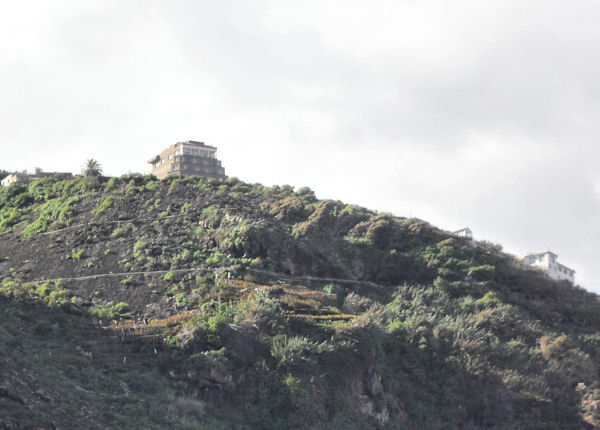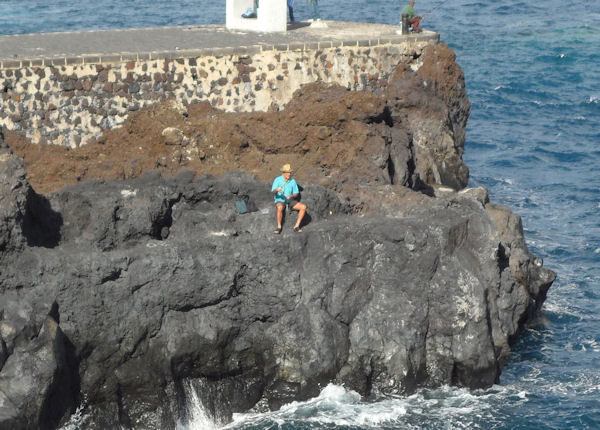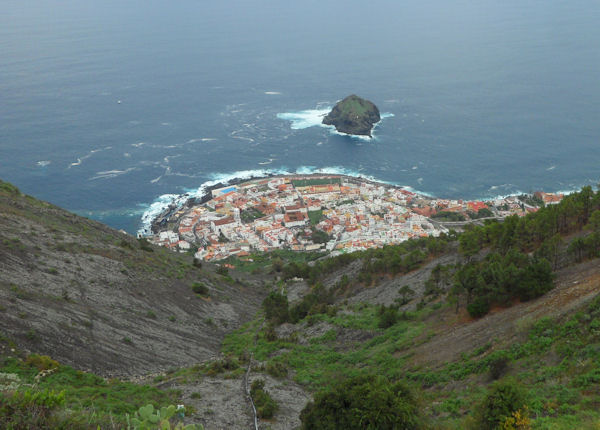 Garachico below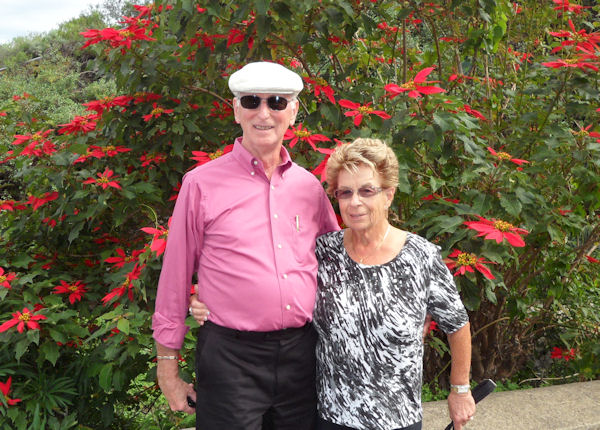 Pointsettia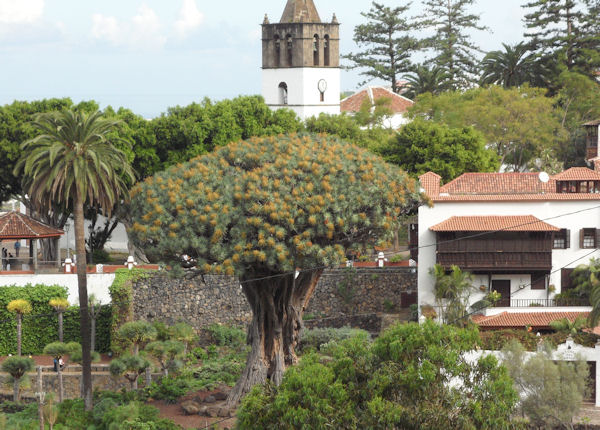 This
Dragon Tree
is estimated to be around 250 years old. It is actually a plant and not a tree so there are no rings to measure its age. When the bark or leaves are cut they secret a redish resin called dragon's blood