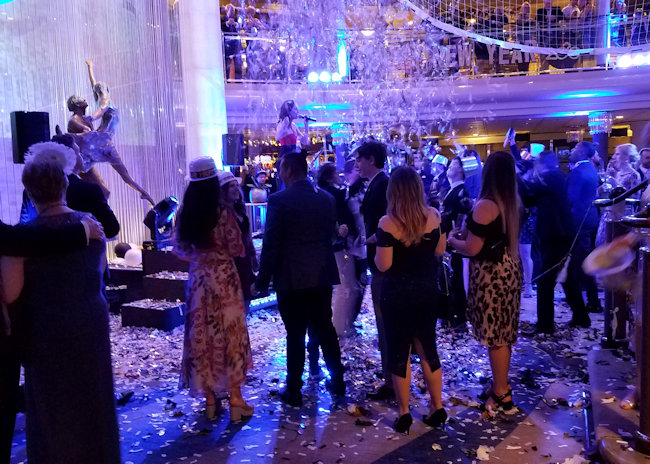 Happy New Year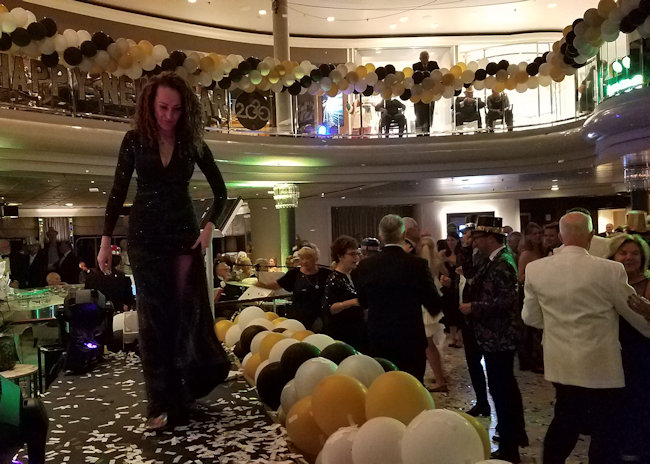 Happy New Year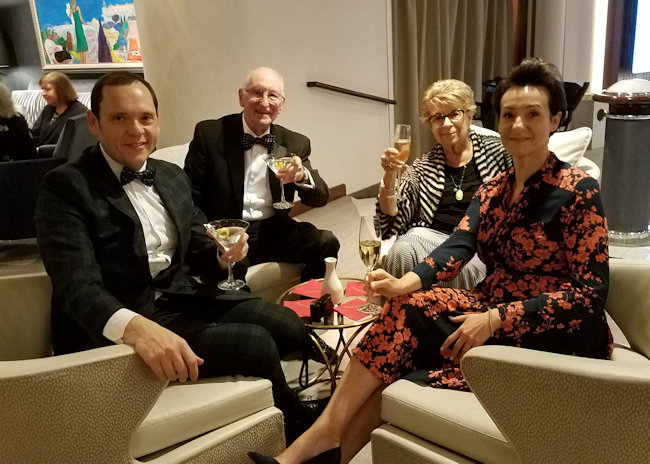 New friends David and Lilly at the Captain's Farewell formal night
Cruise 11 "Colonial Charms Golf" - Symphony (Oct 2018)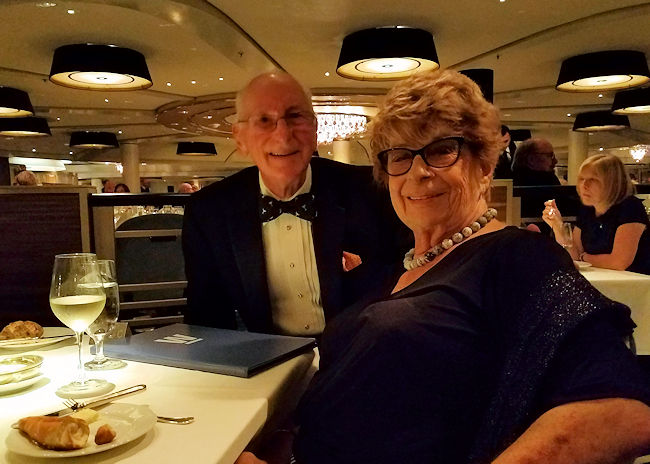 Formal night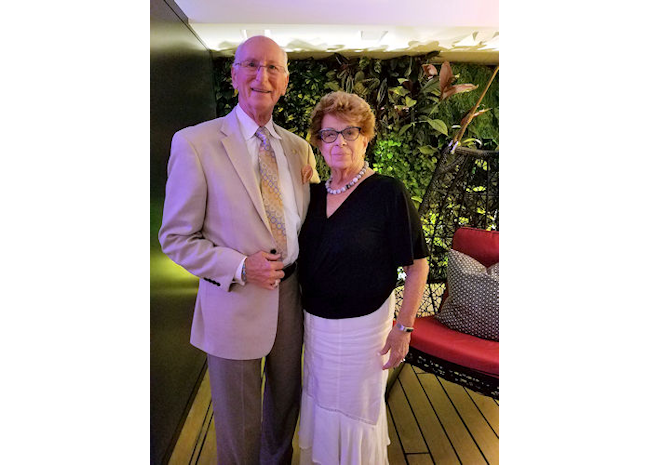 On the Lido deck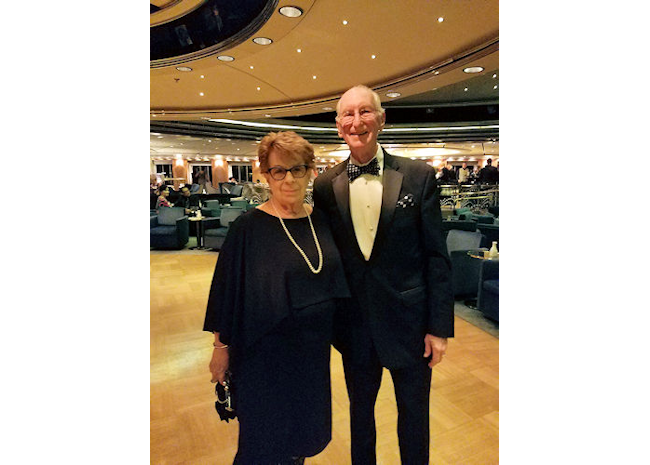 Another Formal night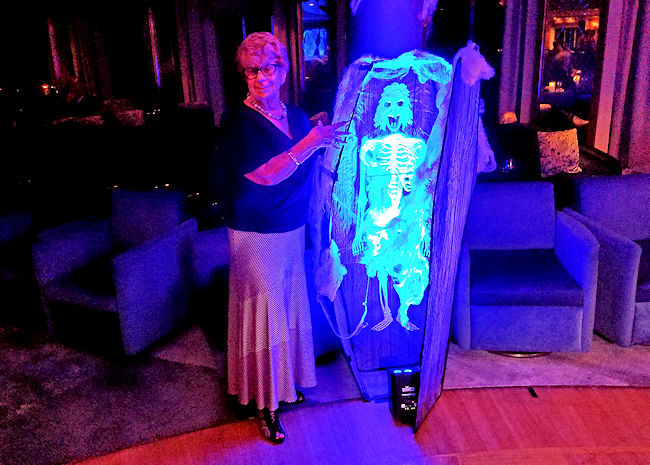 Halloween decorations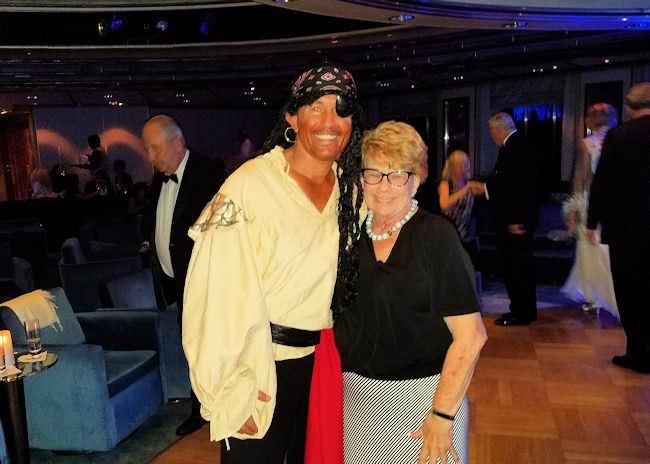 Joan with Curtis Collins, Dance Instructor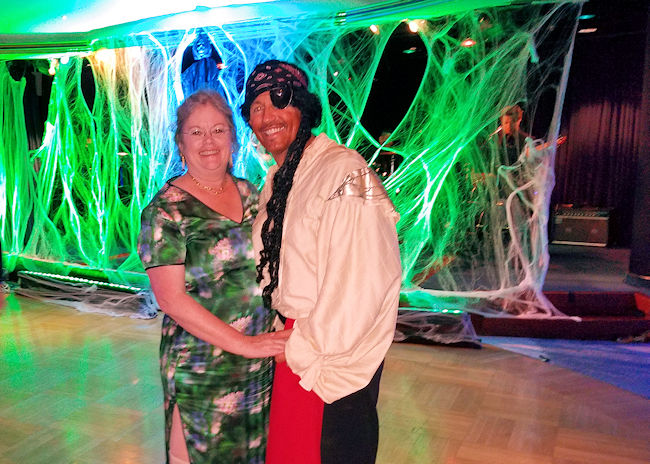 Curtis and Guest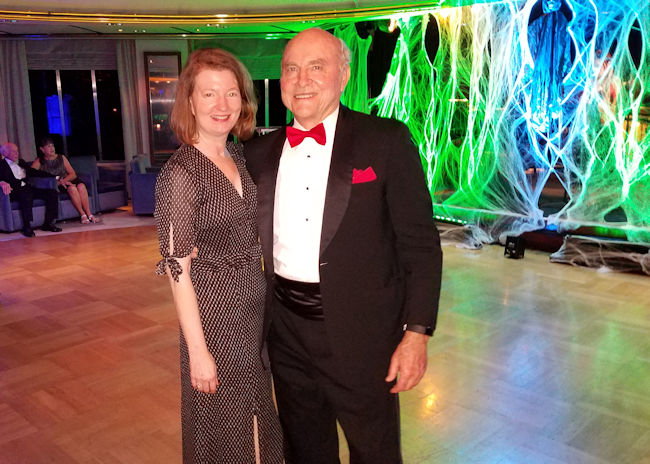 Patricia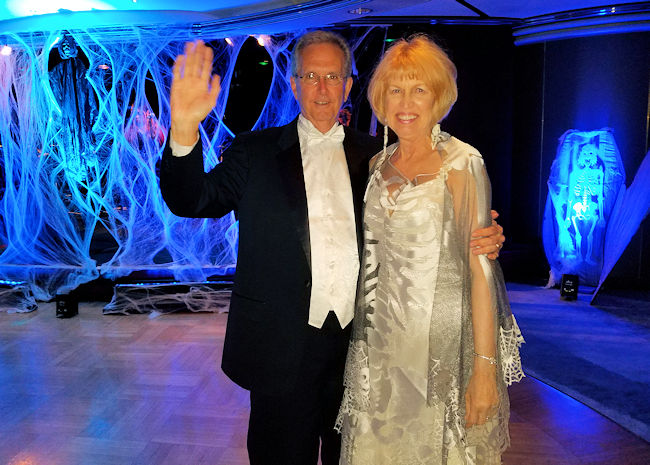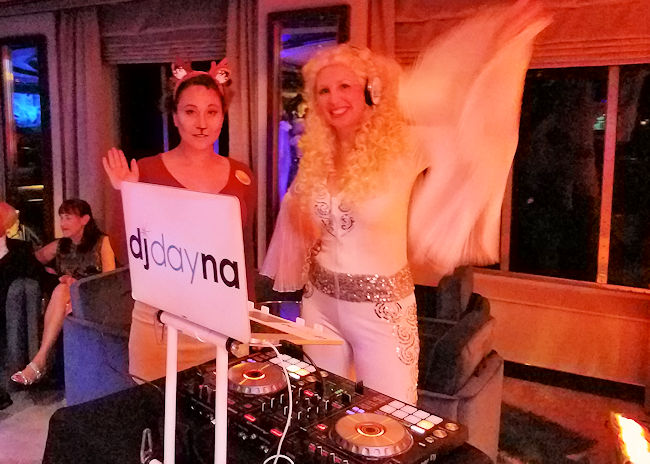 DJ Dayna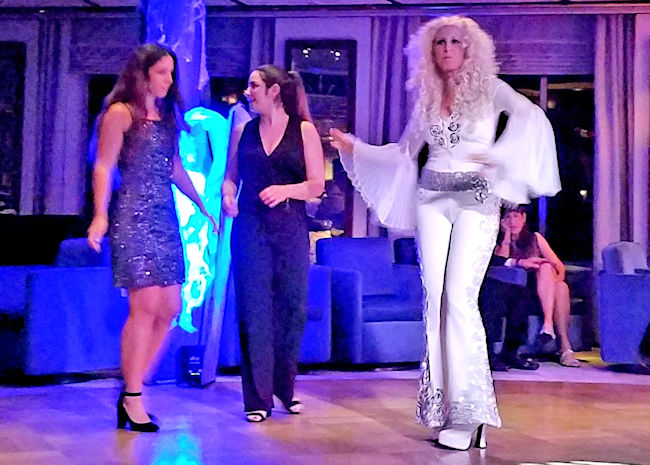 DJ Dayna
Beverly and Guest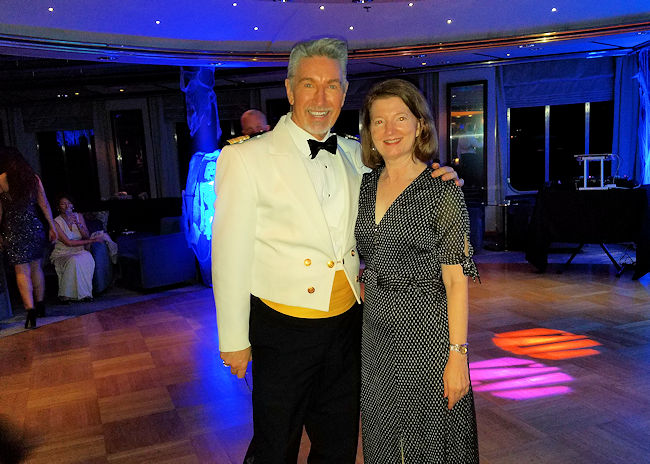 Patricia and Cruise Director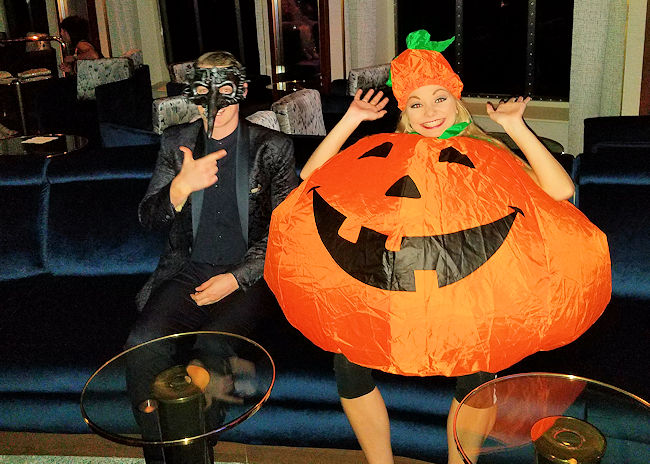 Gemma of The Crystal Singers & Dancers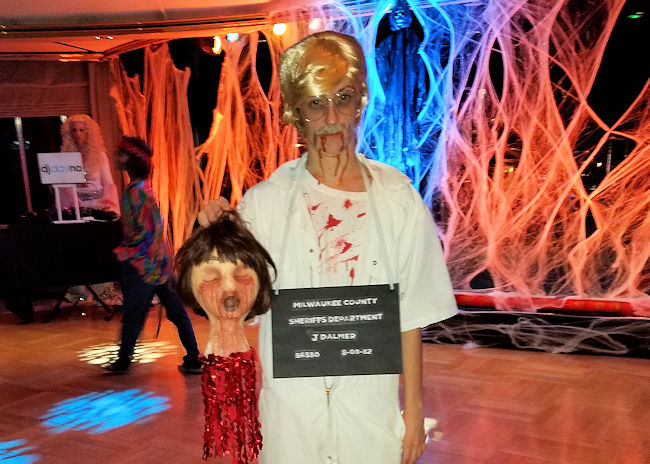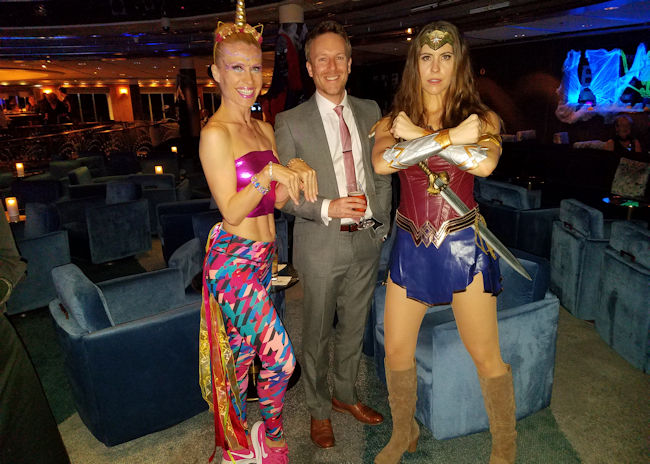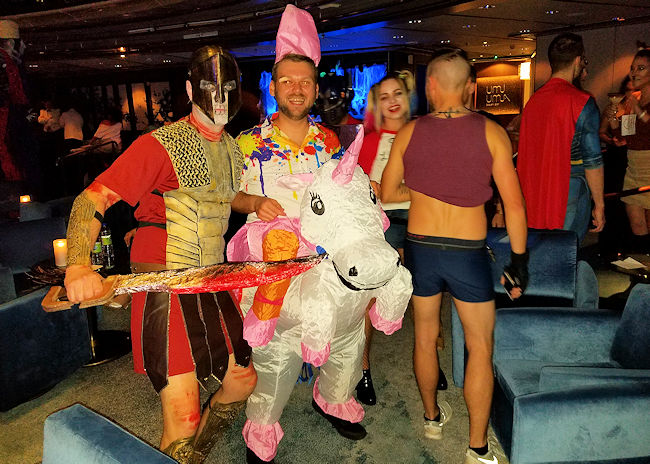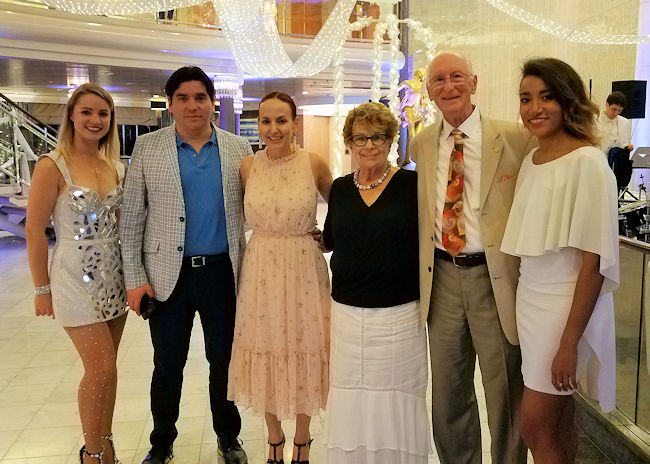 "White Night" on the Symphony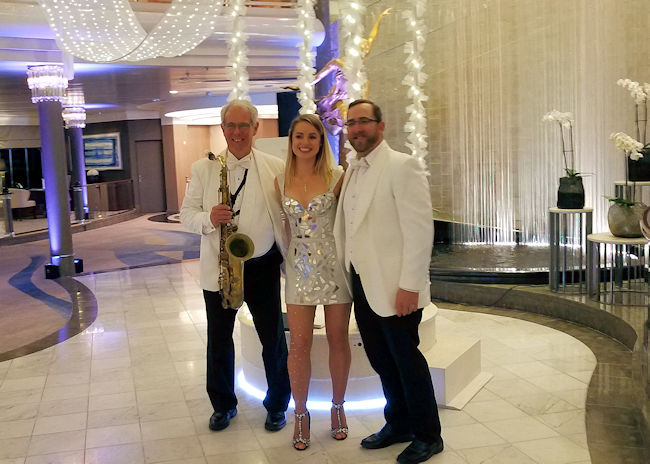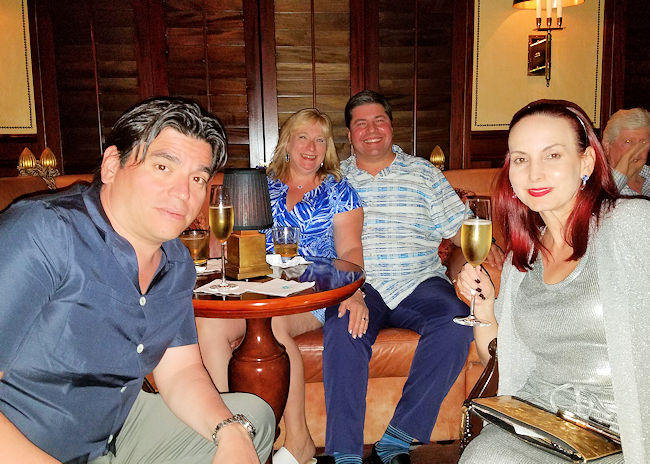 Our friends from Mexico City (forground) in the Avenue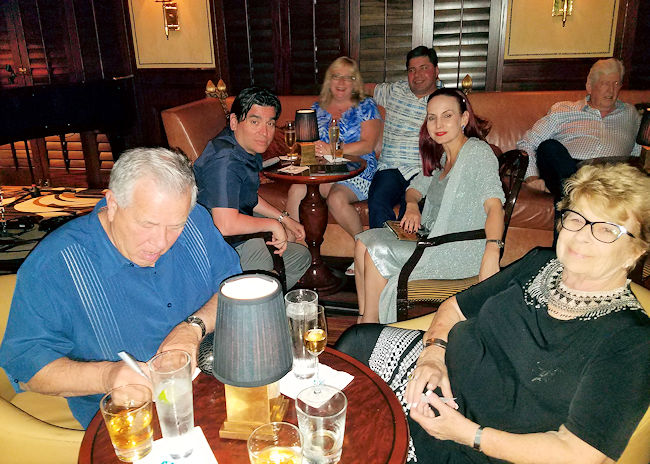 The "regular crowd" at the Avenue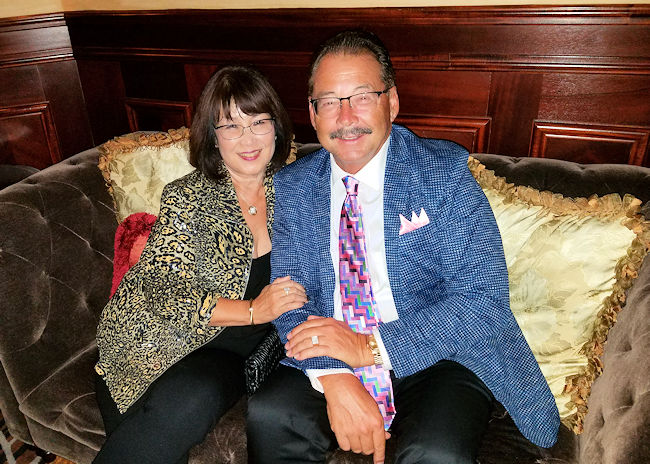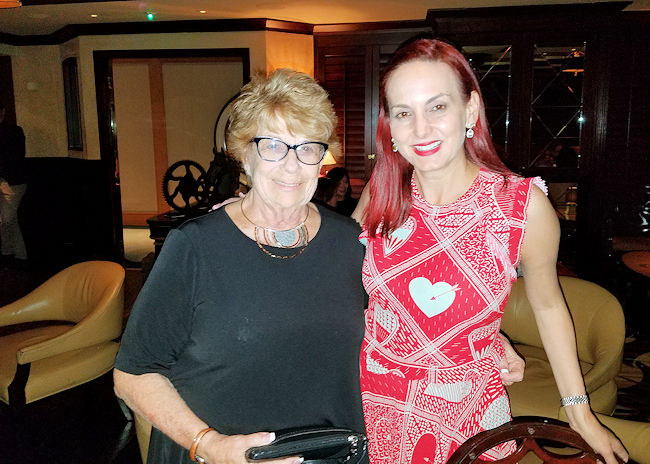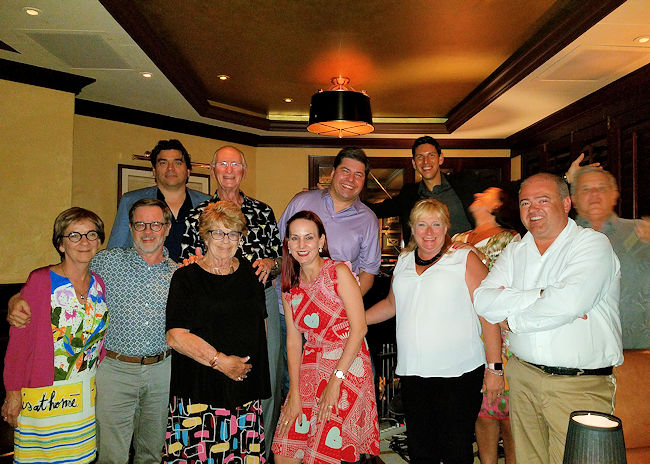 The "regular crowd" at the Avenue
Cruise 10 - Serenity (Apr 2017) - Miami to Los Angelos
Panama Canal with Tommy Dorsey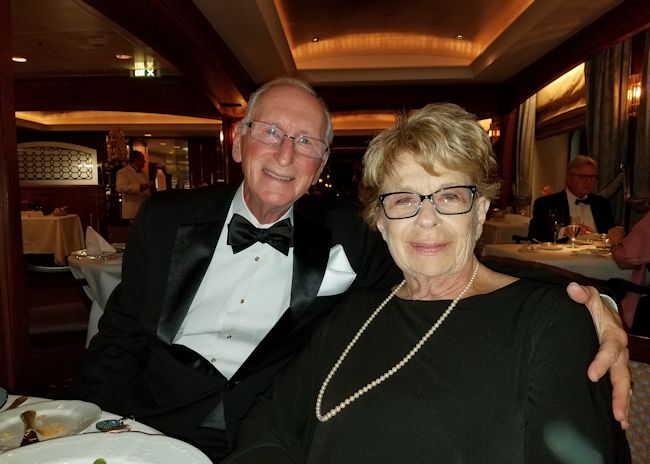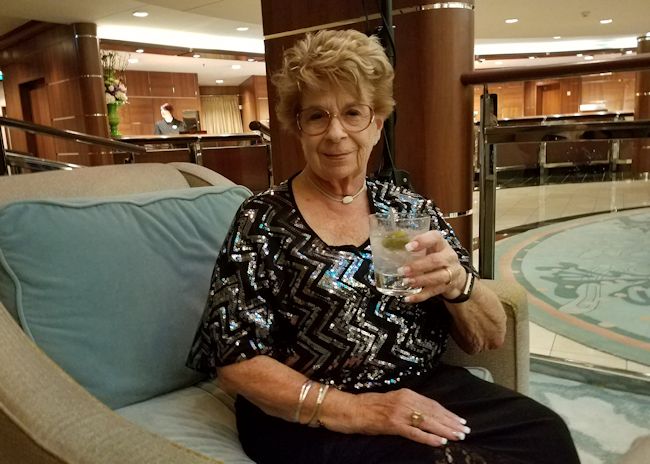 Crystal Cove Happy Hour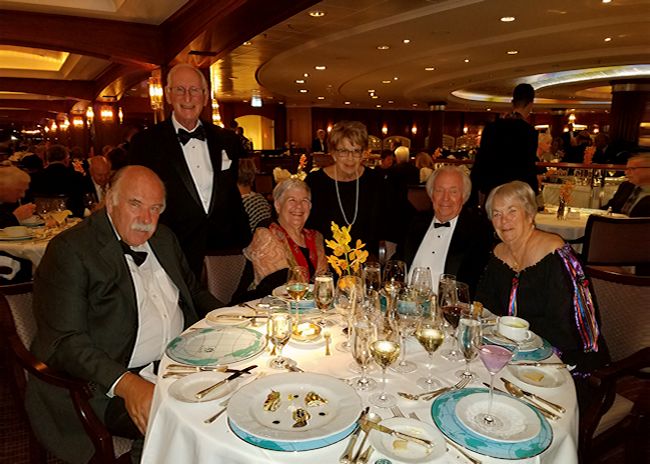 Our table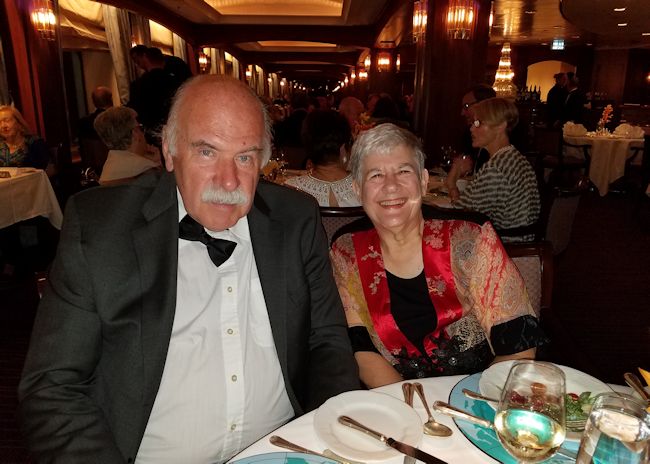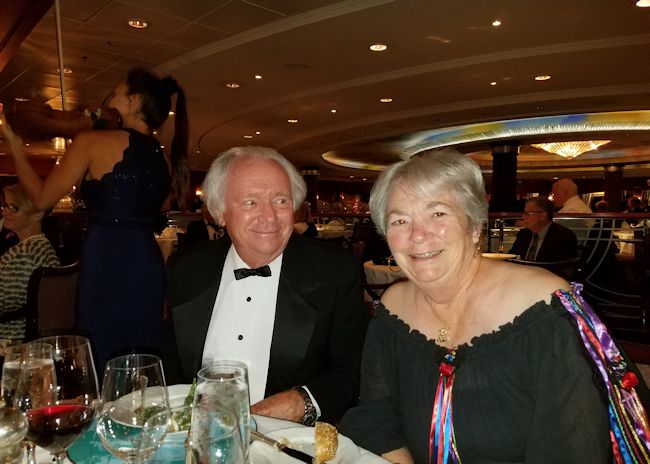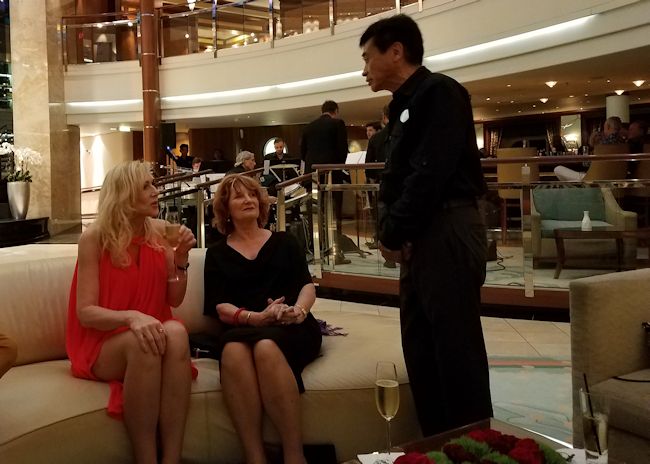 Kim, friend and host at happy hour in Crystal Cove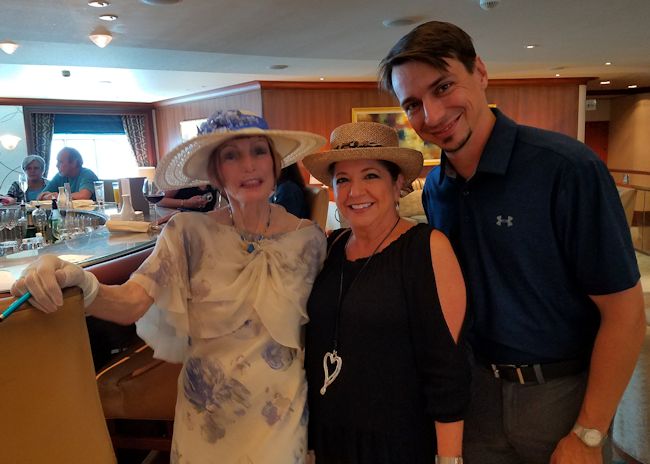 Gi Gi with Singer Michelle Amato and Trombonist Will Nester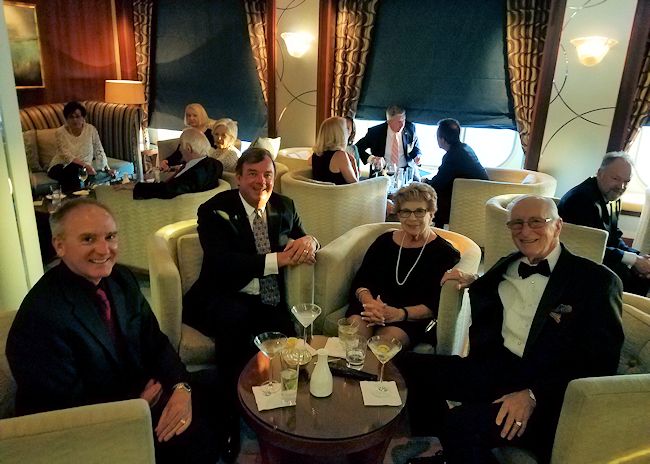 Jim and Rob join us at happy hour in Crystal Cove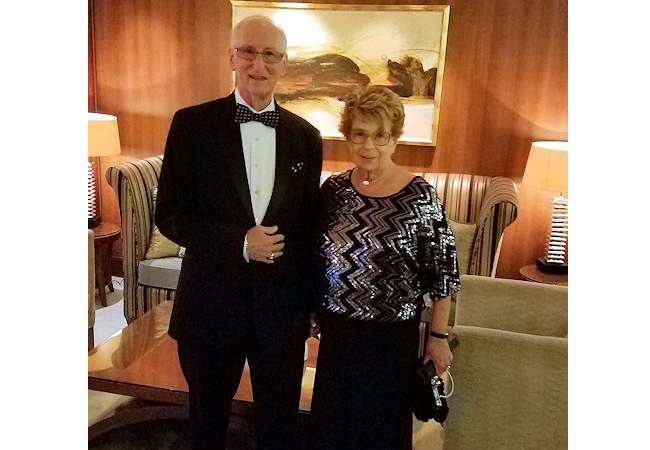 Formal Night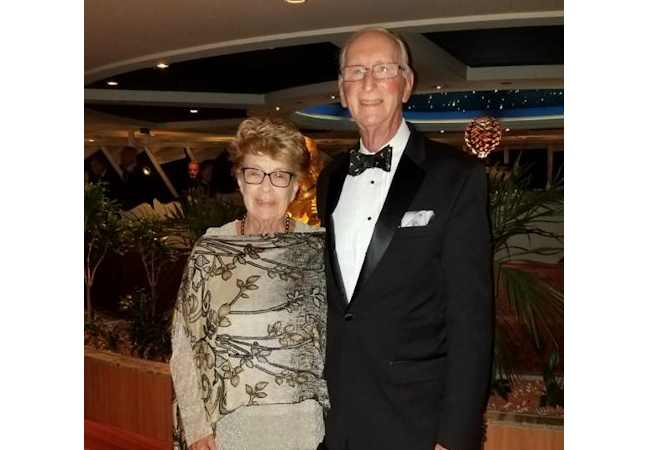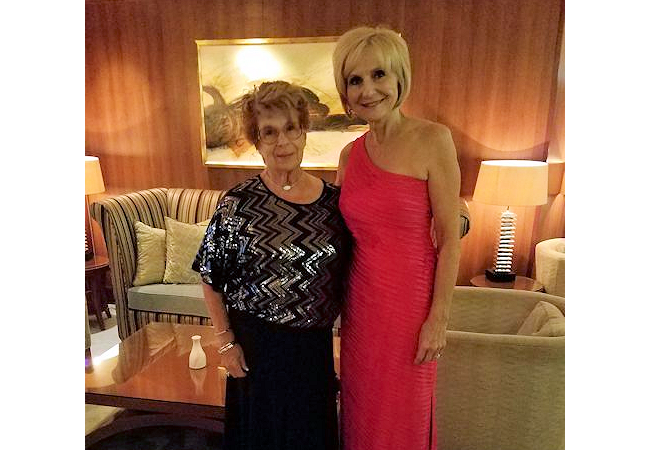 Joan and Linda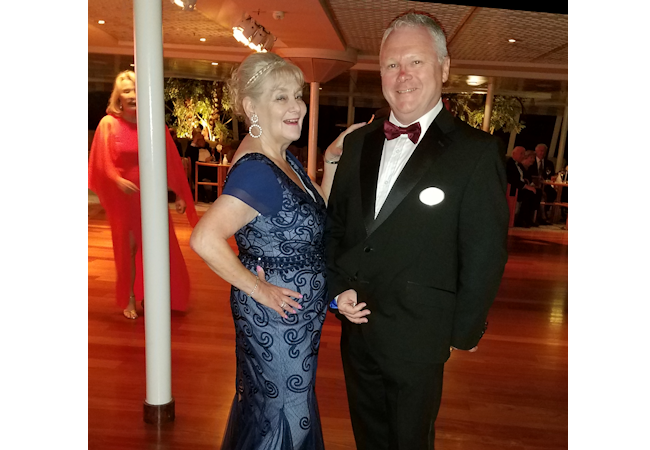 Valerie and Host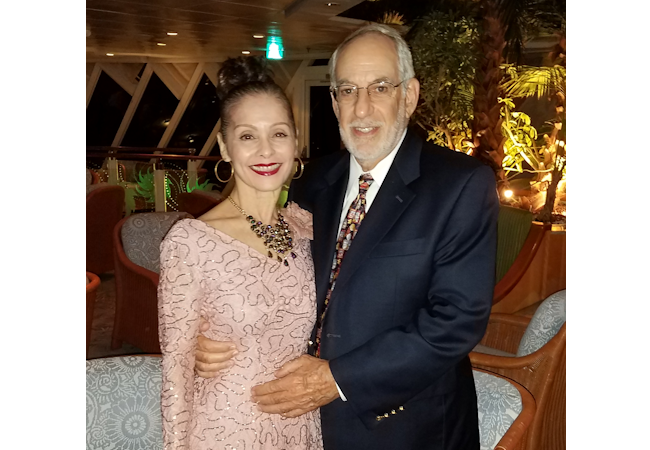 Nancy and Hubby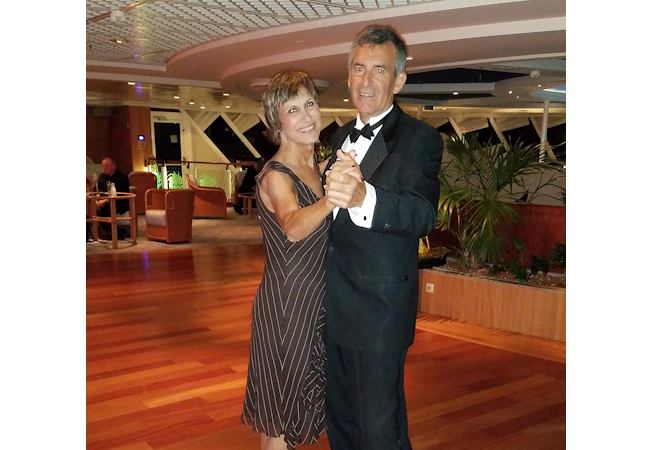 Donna and Mike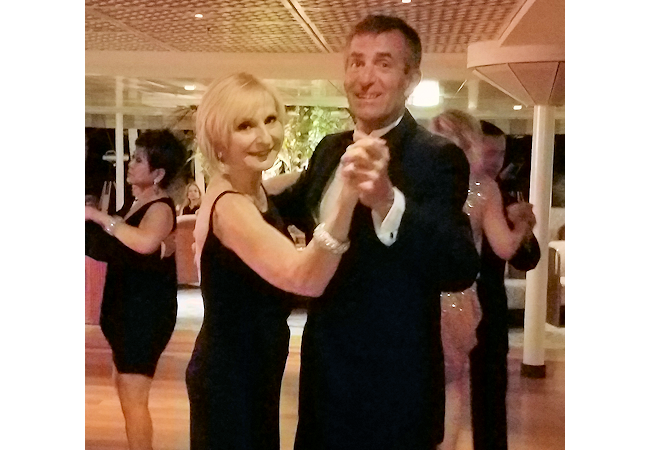 Linda and Mike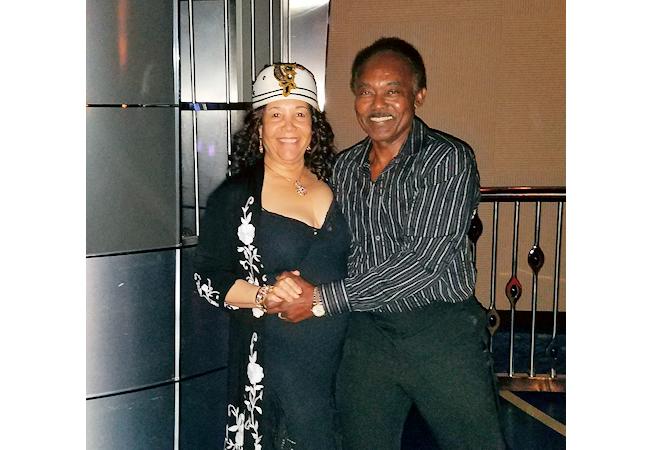 Dr & Mrs Robinson from Honolulu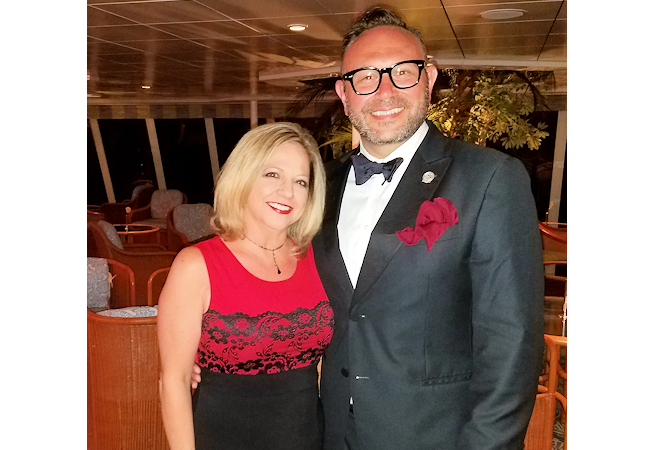 Tommy Dorsey Singers Michelle Amato and Brian Anthony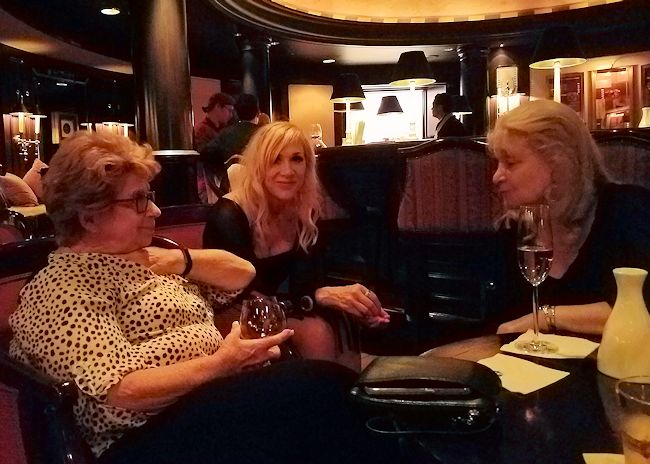 Joan, Kim and Vallerie in the Avenue Saloon for a Night Cap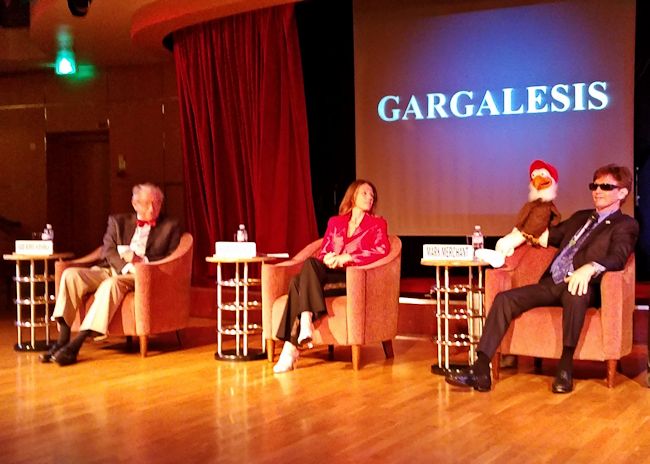 The Liar's Club Starring Rabbi Hershman, Golf Pro Shannon Kneisler and Ventriloquist Mark Merchant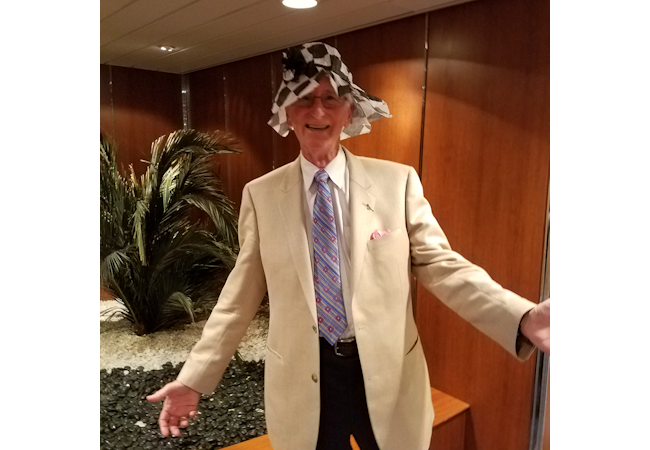 I won This Hat
Cruise 9 - Symphony (Oct 2016)
Tommy Dorsey Big Band Cruise - Lisbon to Miami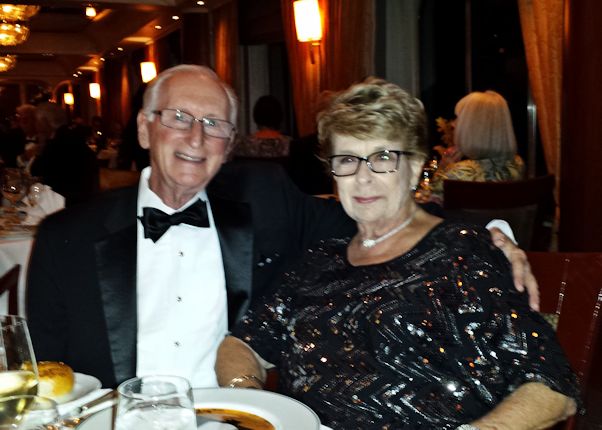 Charlie & Joan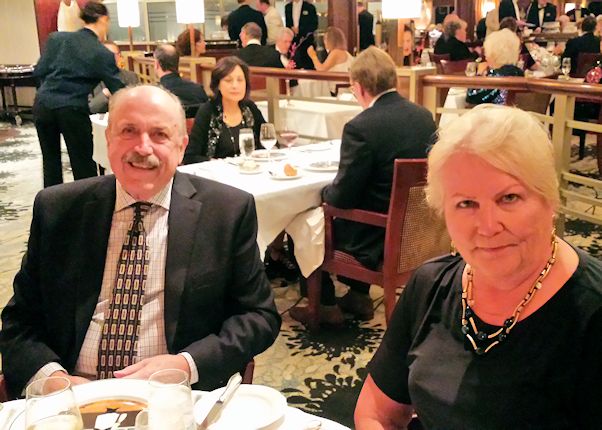 Gerry & Janet - Tallahassee, FL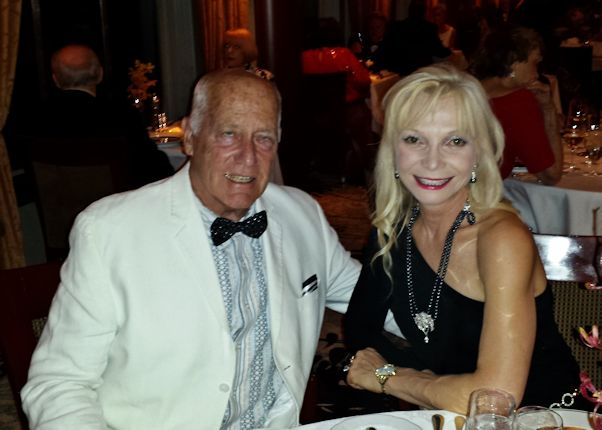 This lovely couple joined us on formal night since we had two extra seats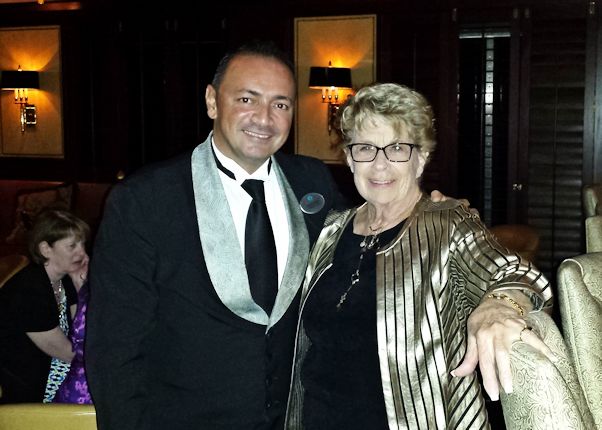 Teo is the bartender at the Avenue Saloon and author of
Cruising Through Life
. Joan has known Teo since her days sailing with
Silver Seas
. And NO, she wasn't mentioned in the book!
Dance instructors Dmitri & Andrea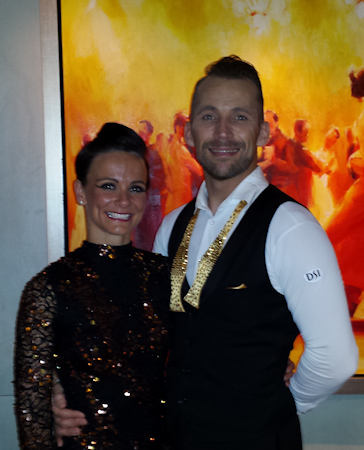 Dance instructors Leighton & Jo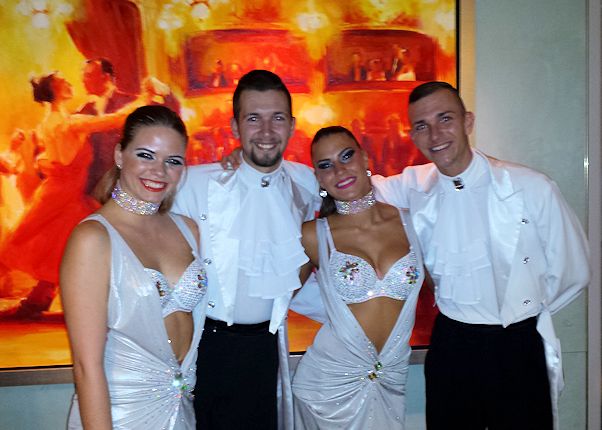 Dance professionals and hosts Dora (left), Christopher, Katalin & Andras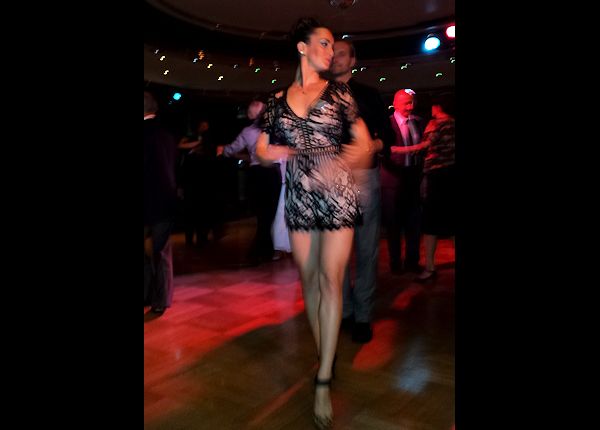 Dance Instructor Andrea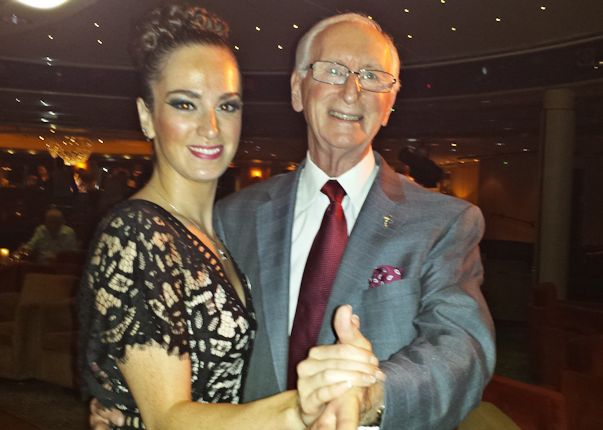 Andrea &
lucky
Me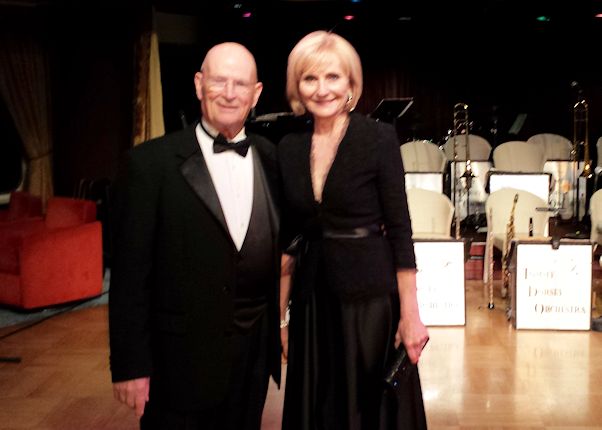 Tommy Dorsey Band leader Terry and wife Linda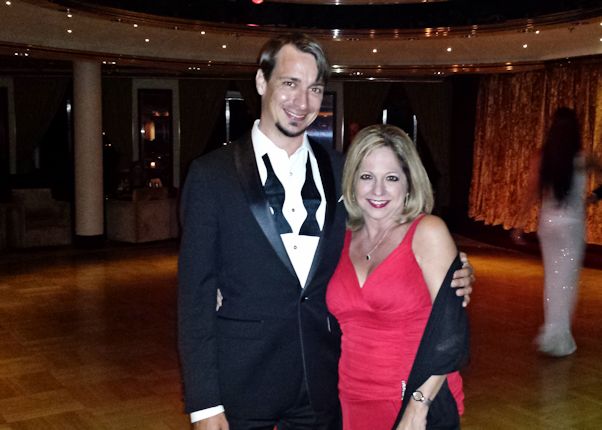 Just Engaged!
Our friends Will & Michelle, trombonist and singer respectively, for the Tommy Dorsey Band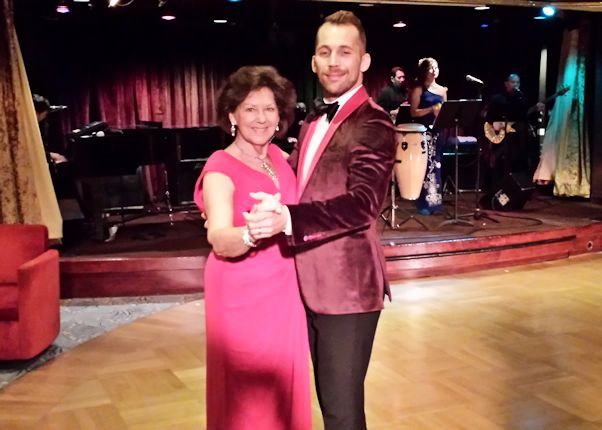 Our new friend Mary from London with dance instructor Leighton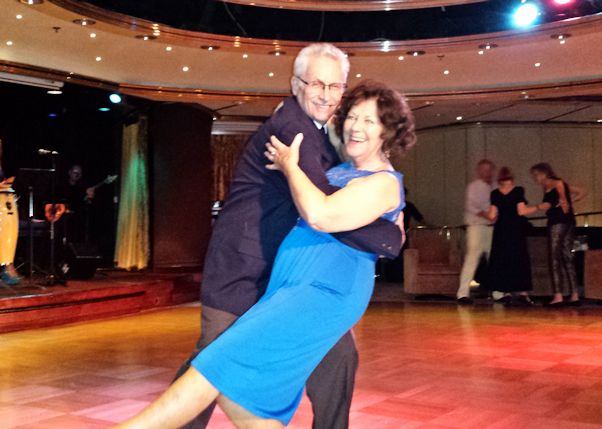 Mary "hams" it up with dance host Allen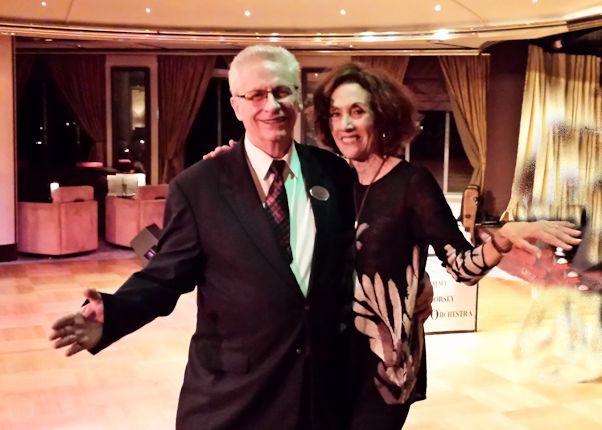 Allen and one of many lovely dancers on this cruise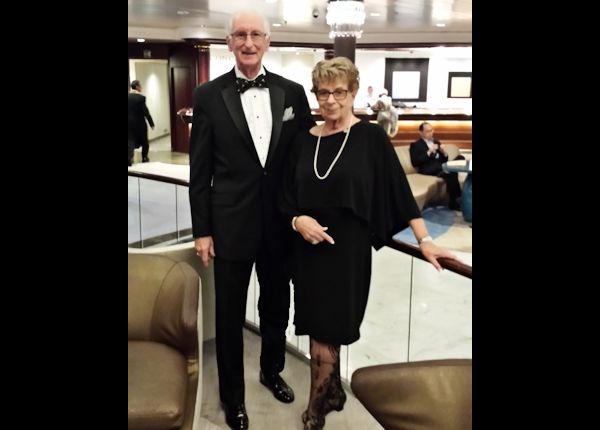 Charlie & Joan on formal night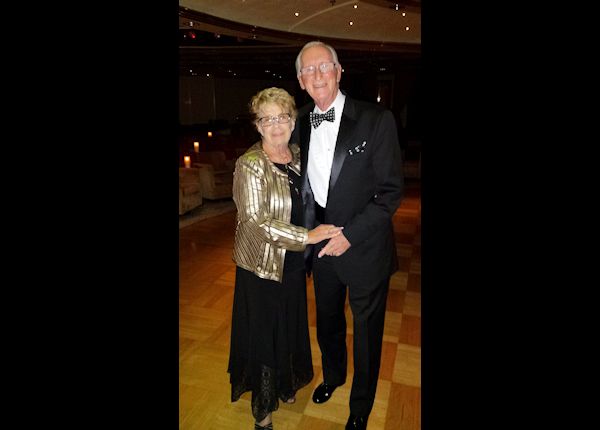 Charlie & Joan on formal night
Cruise 7 & 8 - Serenity (Nov 2015) Marseille to Lisbon
Jazz Band Nikki Perrot Does Big Band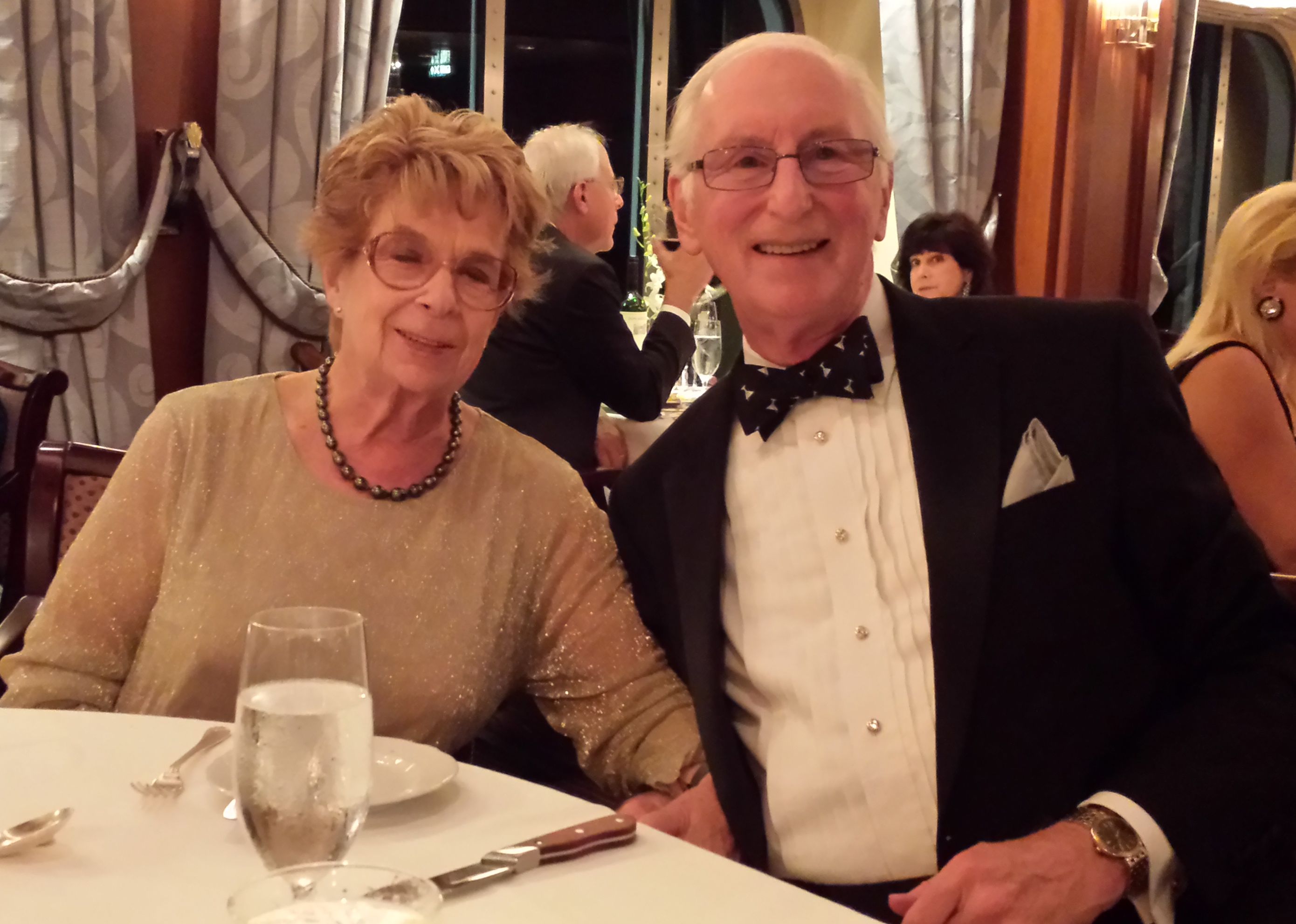 Charlie and Joan, Formal Night
The bow tie print is martinis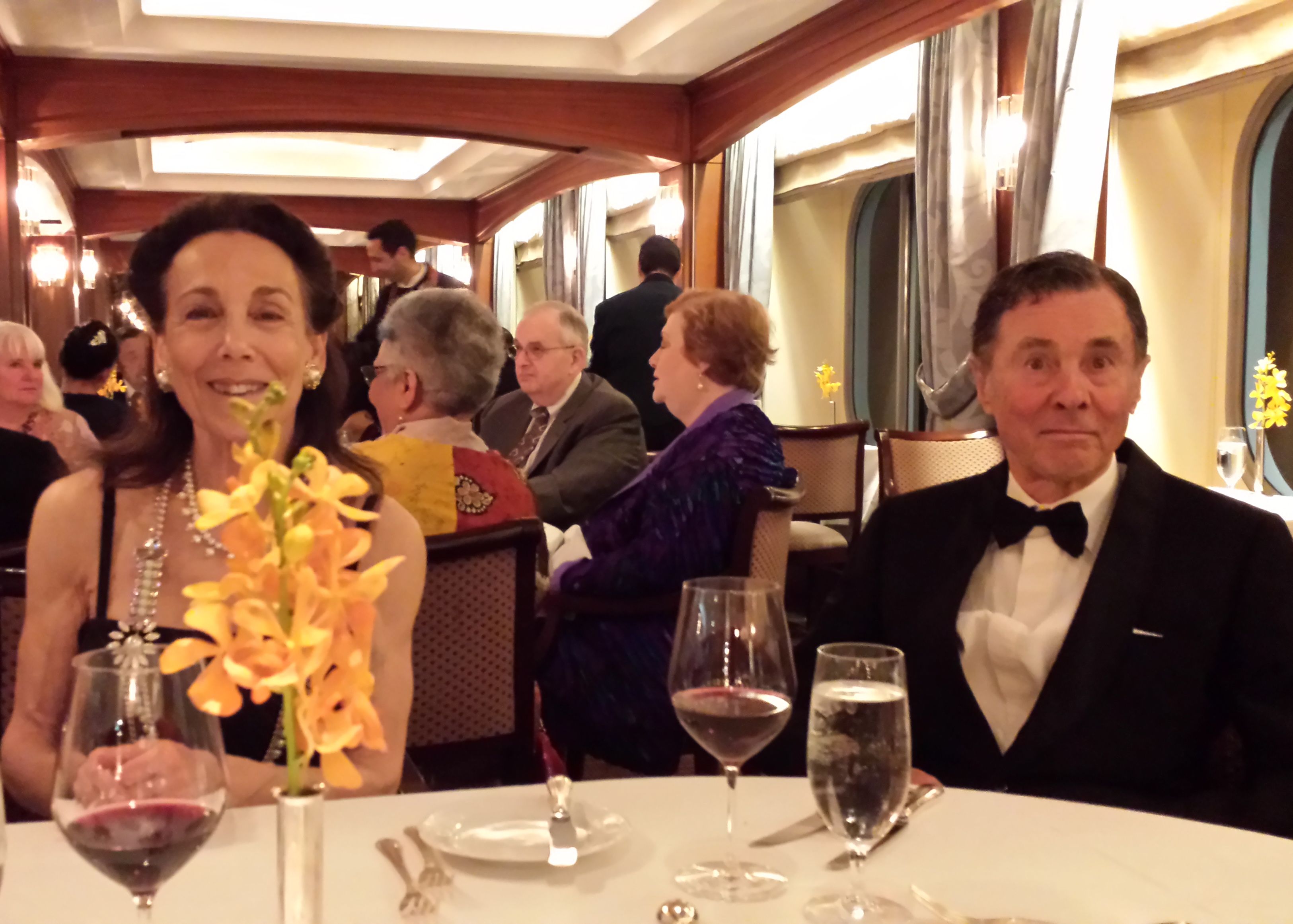 Joanne and Doug - Canada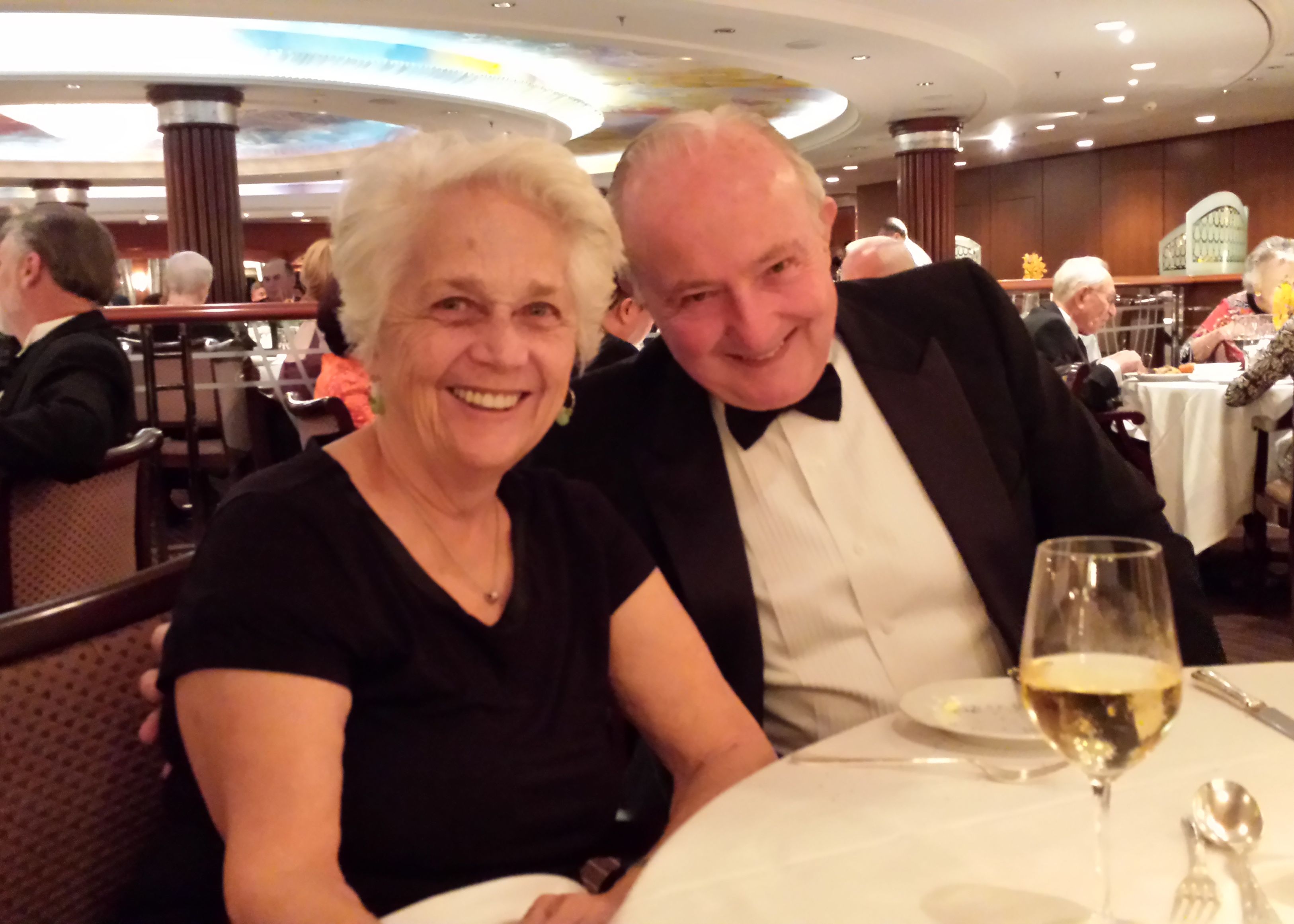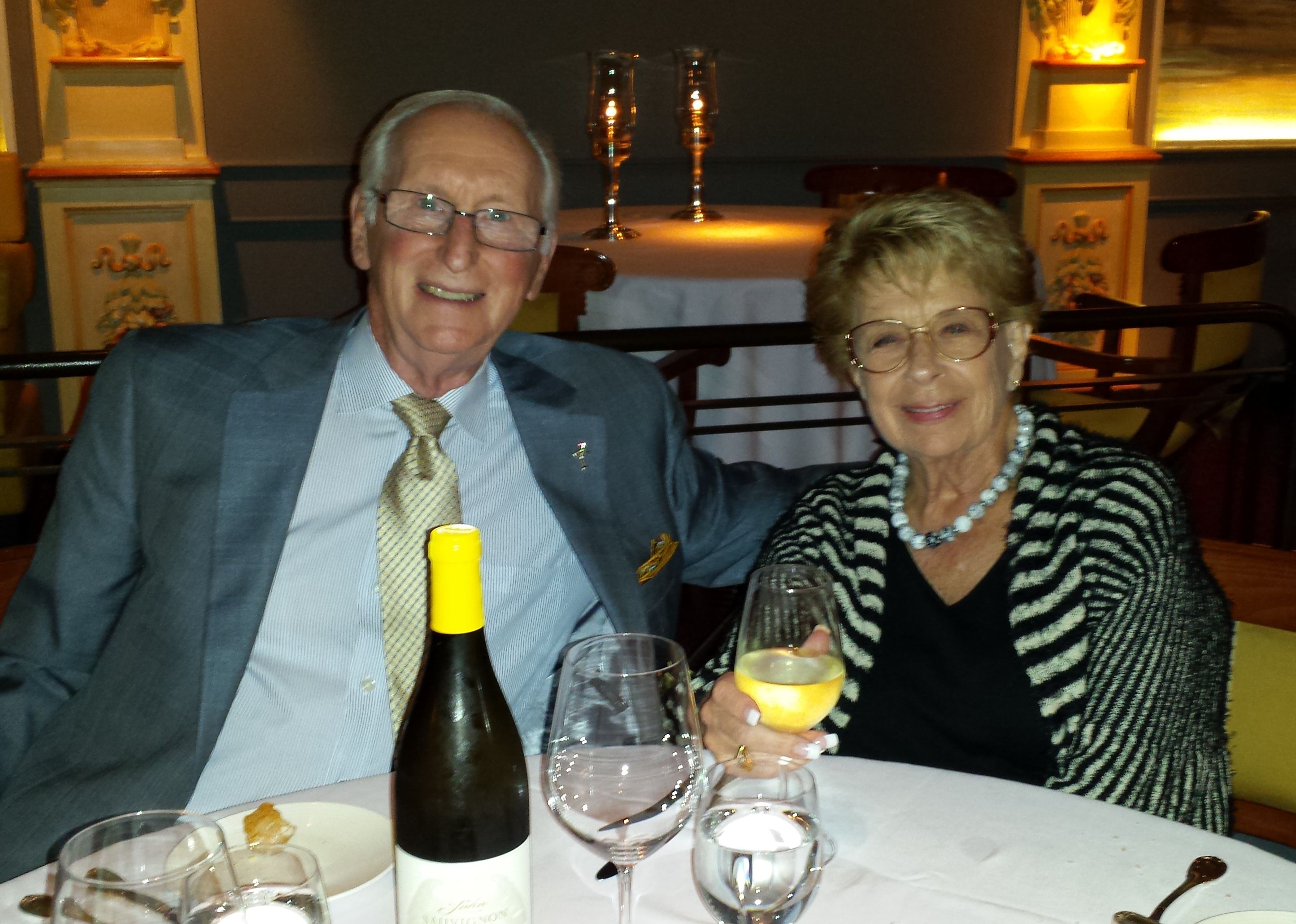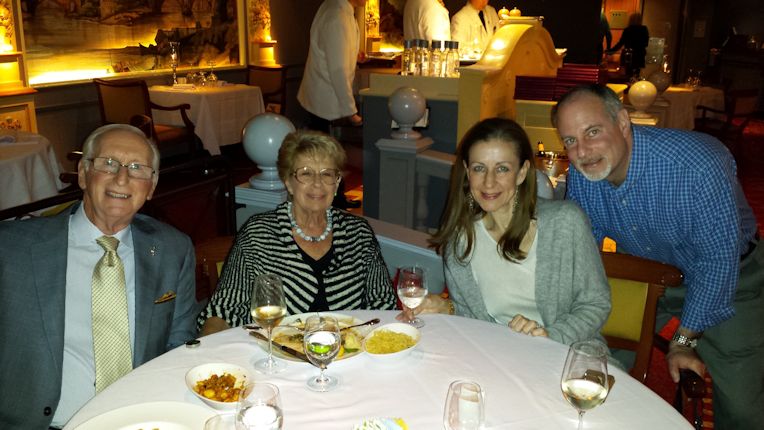 Barry and Hope's friends, the Greenbergs, from Dubai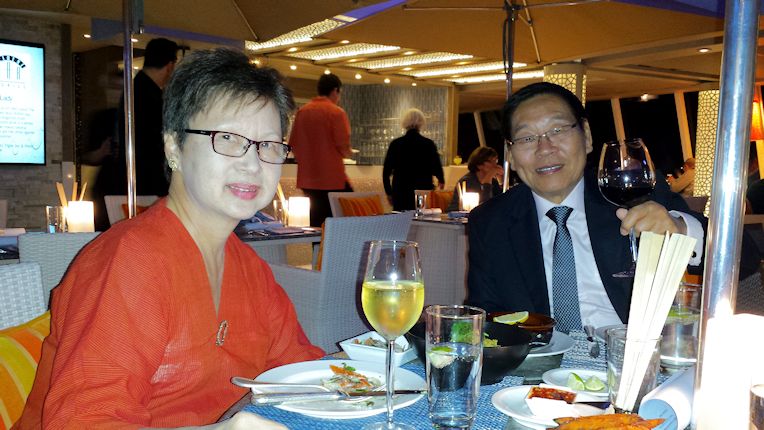 Friends Jen and William from Singapore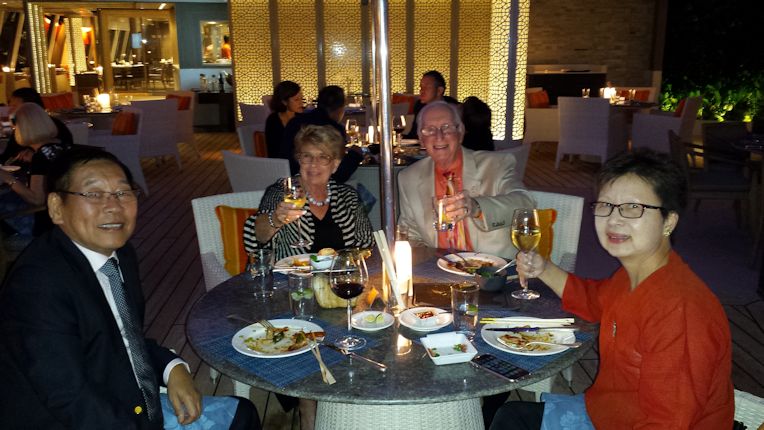 Dinner at 'Tastes' with Jen and William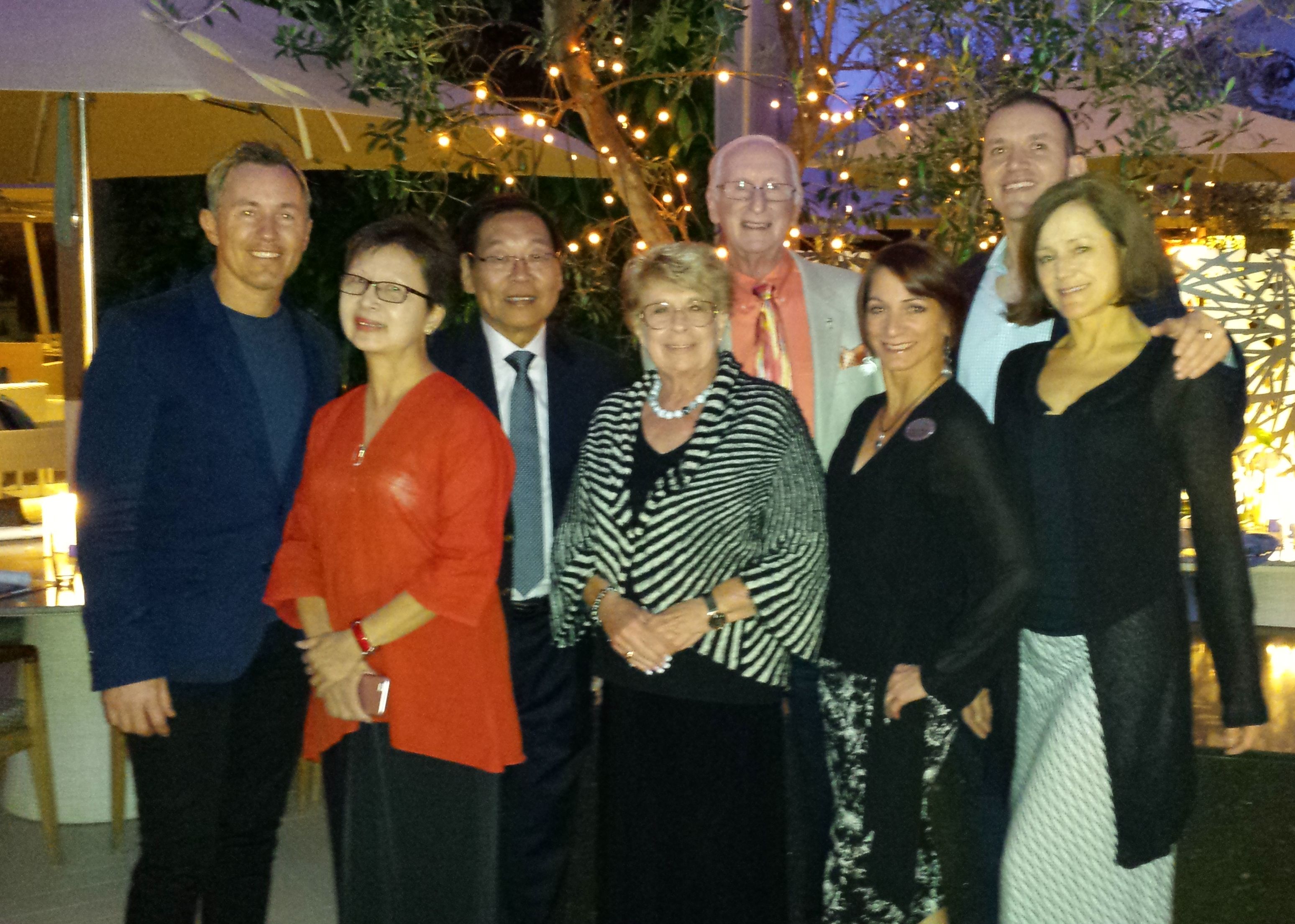 A photo-op with professional dancers Curtis (left), Beverly, Yourie and Natalie (right)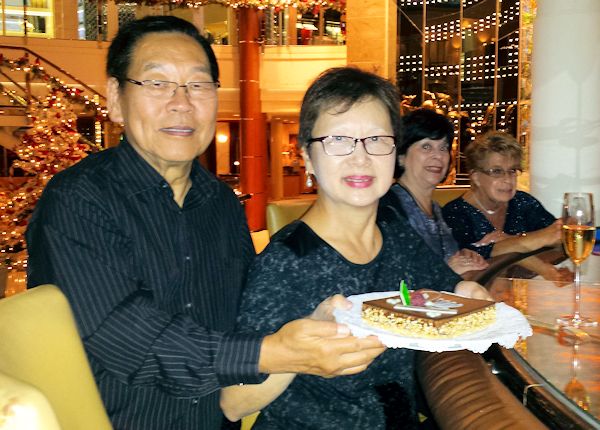 Happy Birthday Jen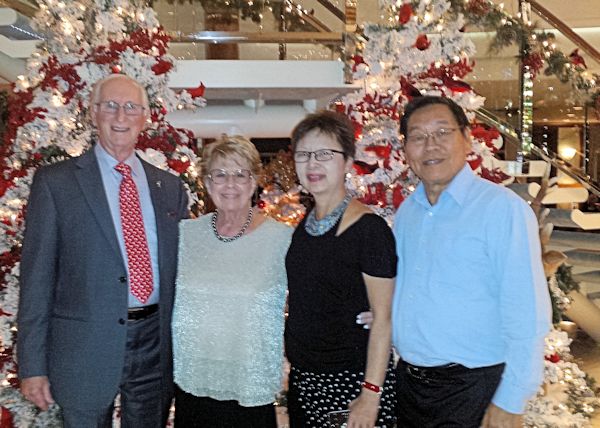 Amigos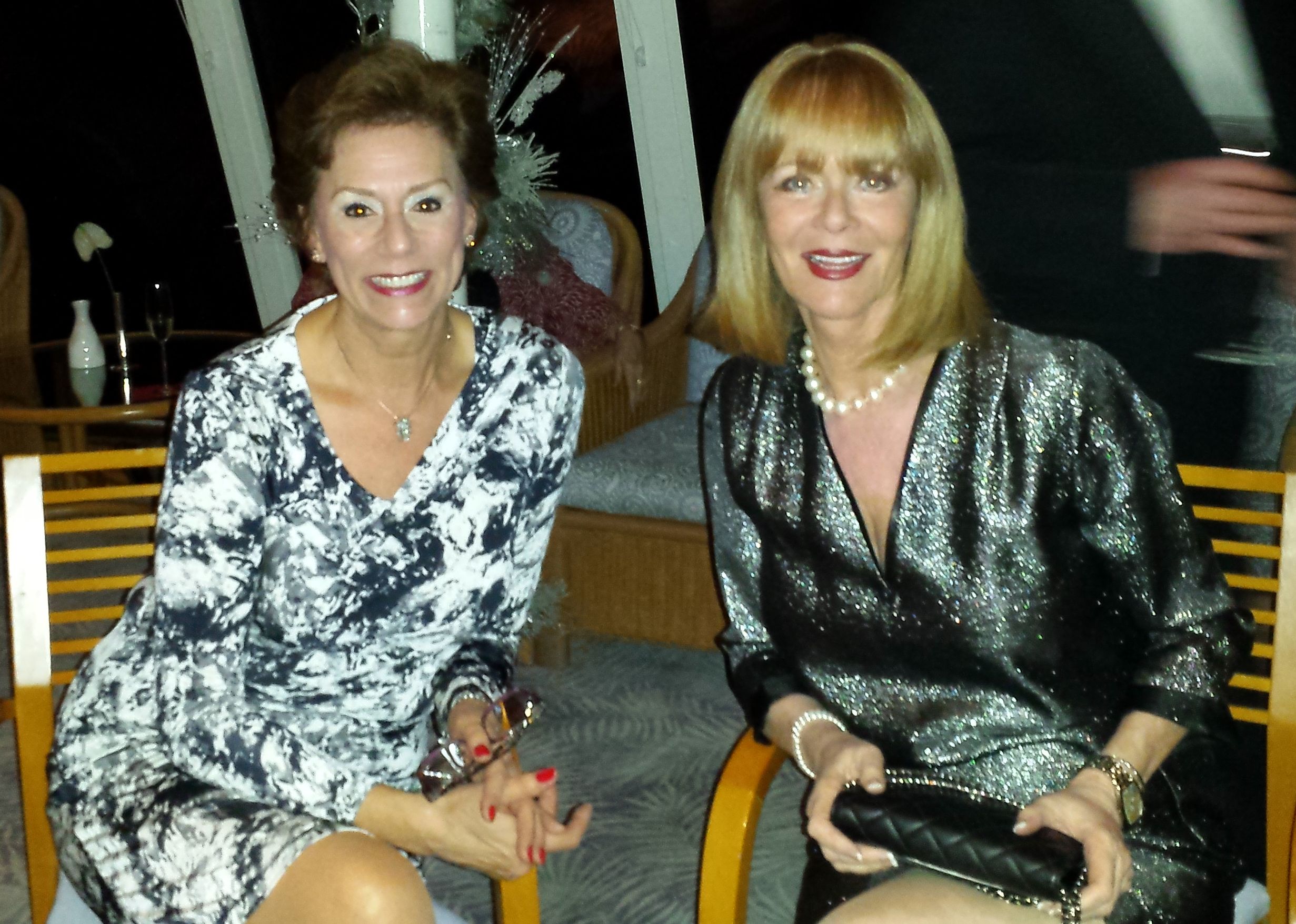 Friends Gale and Betty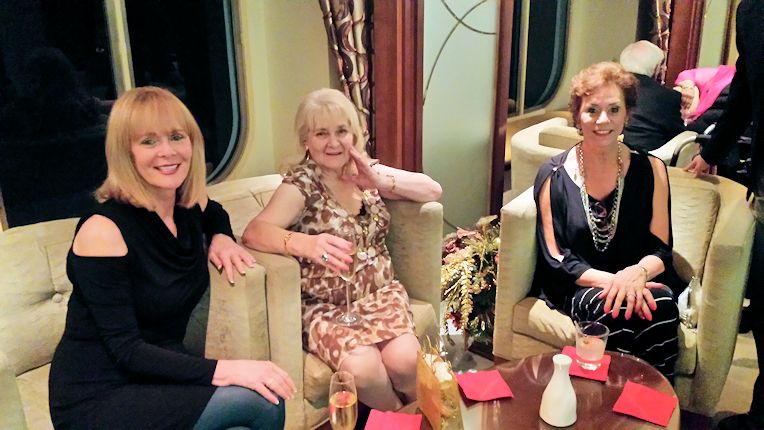 Friends Betty, Vallerie and Gale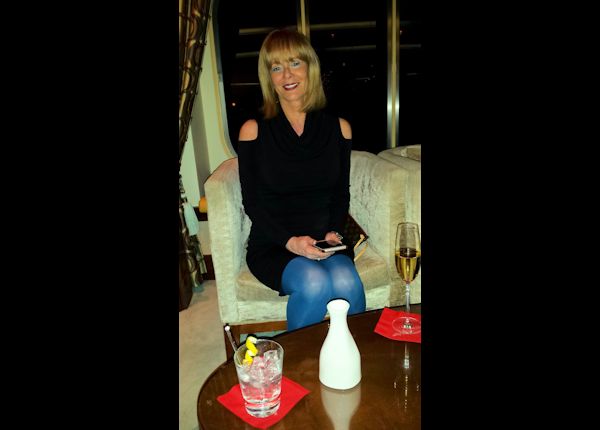 Friend Betty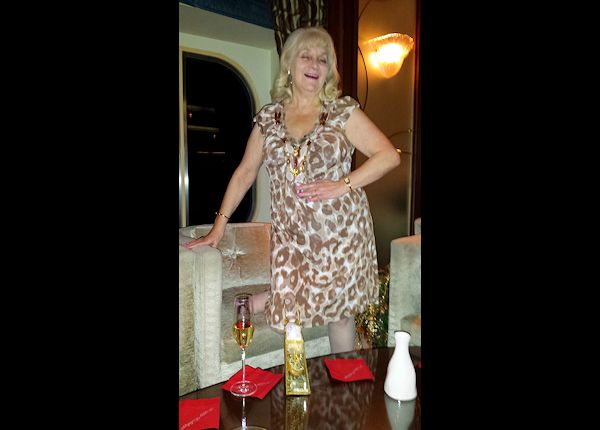 Our
shy
UK friend Vallerie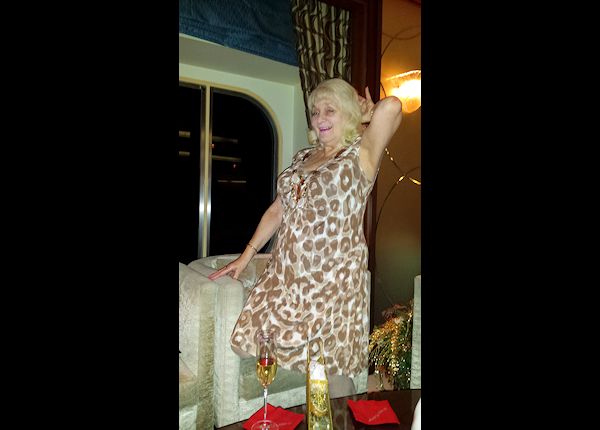 Our
shy
UK friend Vallerie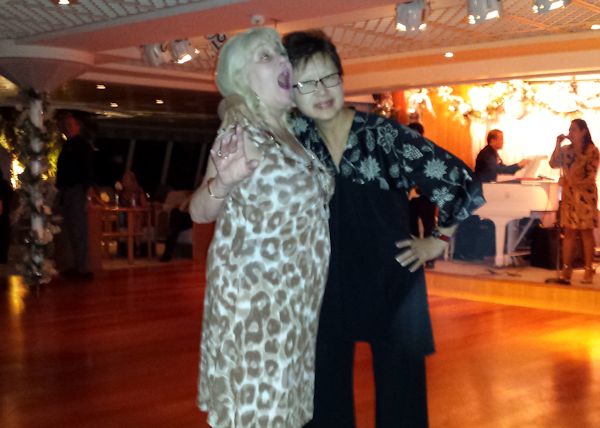 Vallerie and Jen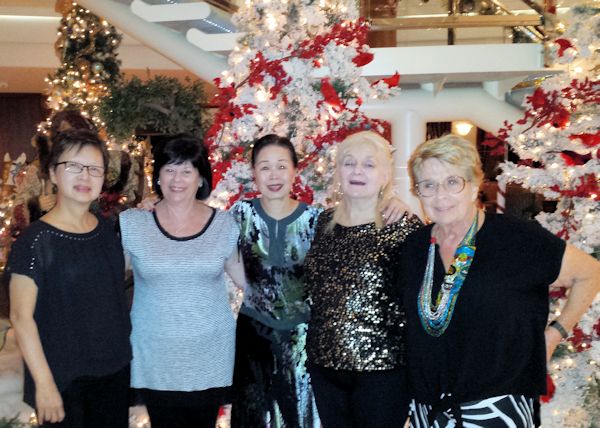 Our dance partners at 1:00 A.M.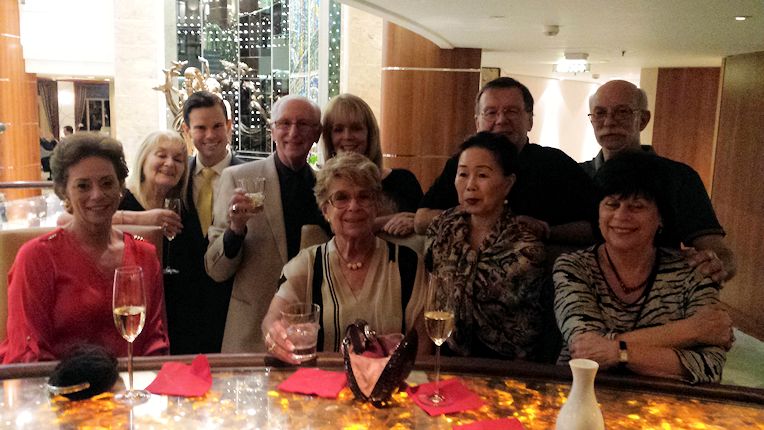 The 'gang' that closed Crystal Cove each night. Hey! Where's Jen and William?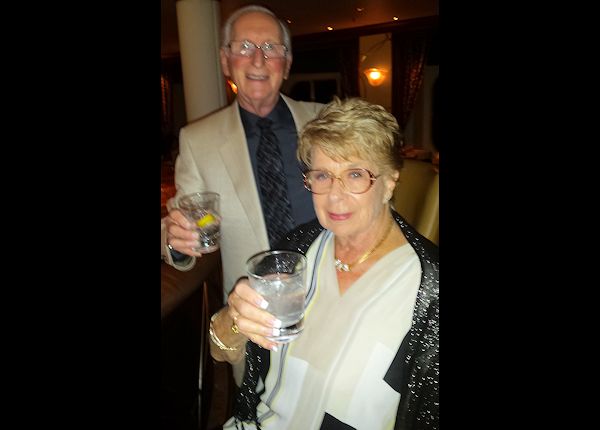 Cruise 6 - Symphony (Nov 2014)
San Diego, Hawaii & New Zealand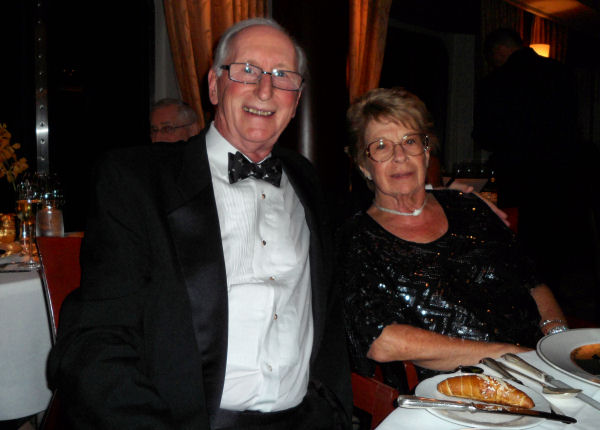 Charlie and Joan, First Formal Night
The bow tie is adorned with martinis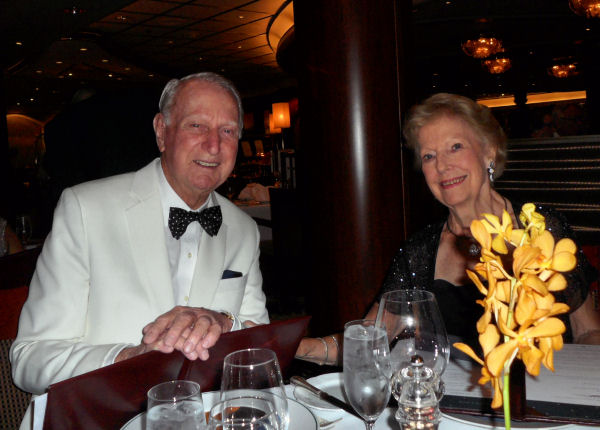 Table Mates Neville and Maggie, First Formal Night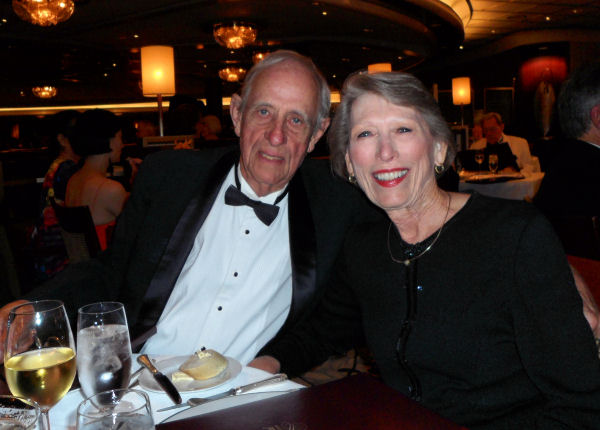 Table Mates Wayne and Lee, First Formal Night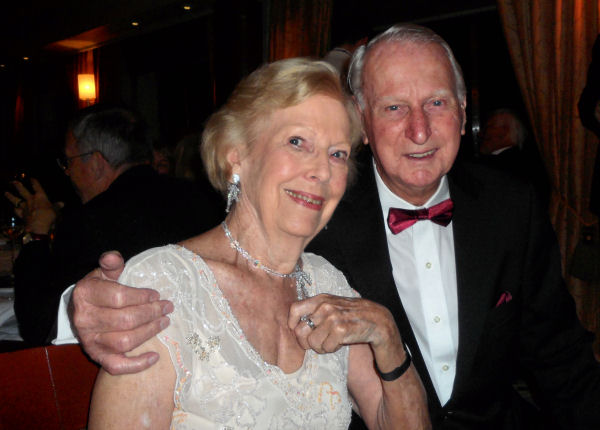 Neville and Maggie, Second Formal Night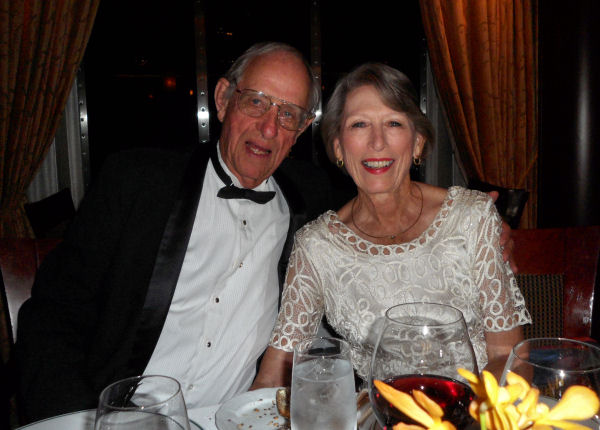 Wayne and Lee, Second Formal Night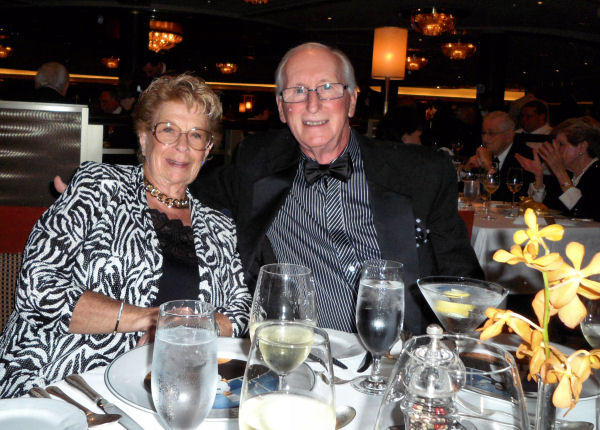 Charlie and Joan, Second Formal Night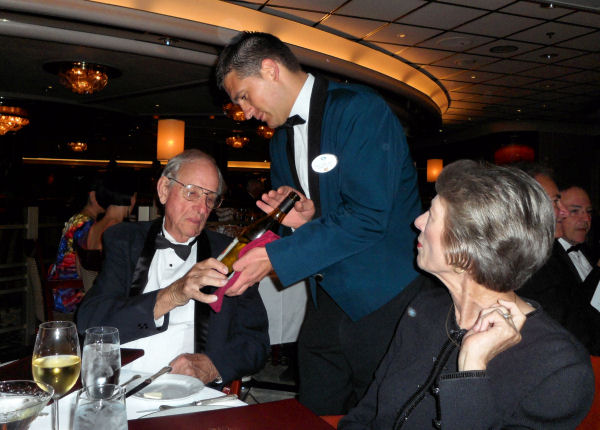 Selecting a fine wine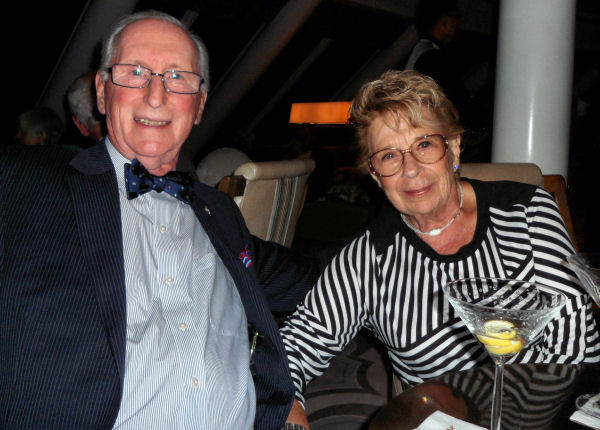 A pre-dinner cocktail in Palm Court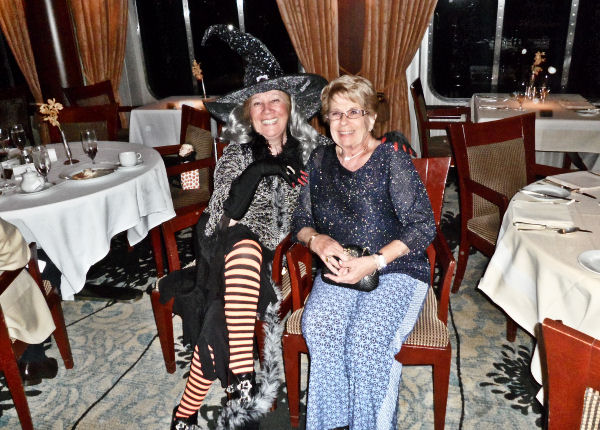 Having fun on Halloween night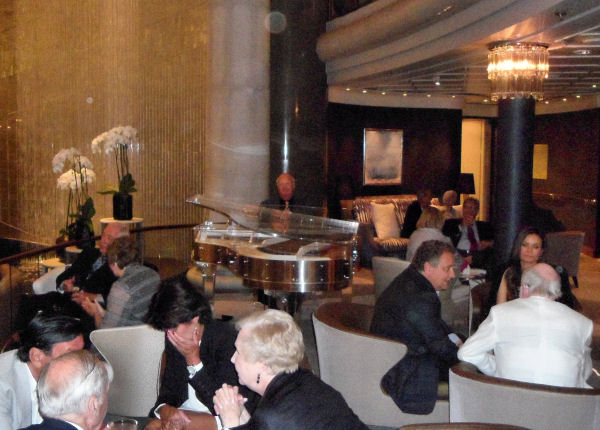 Bruce Johnson plays the Crystal Piano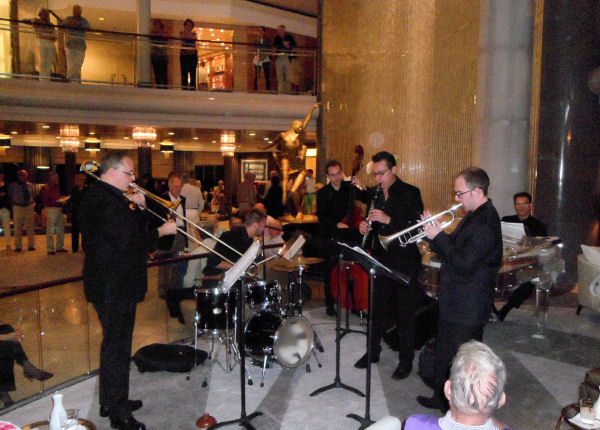 Members of the Galaxy Orchestra entertain in the Crystal Lounge
Magician, Jason England, provides some impromptu magic in Crystal Cove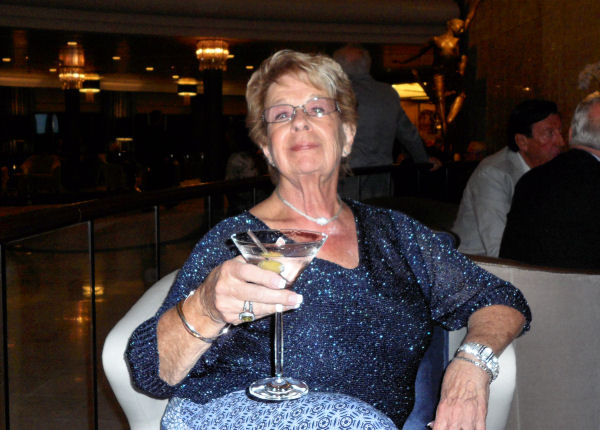 Our favorite mixologist, Edwin, who served us until midnight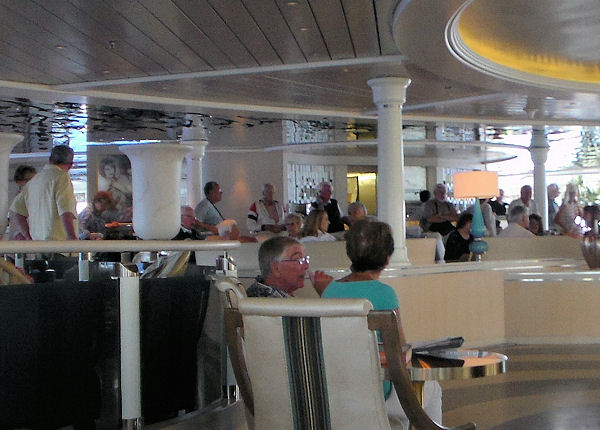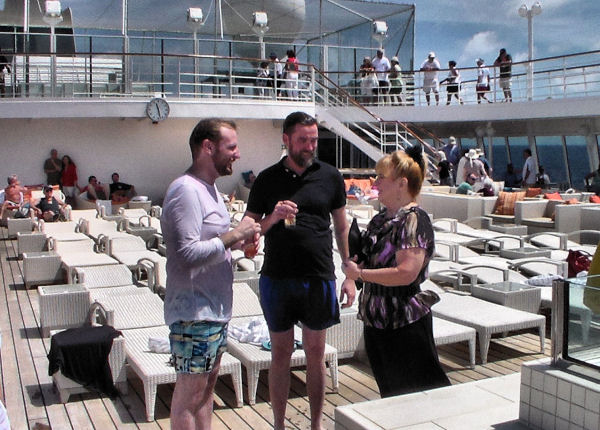 We first met Eric and Andrea on Cruise #3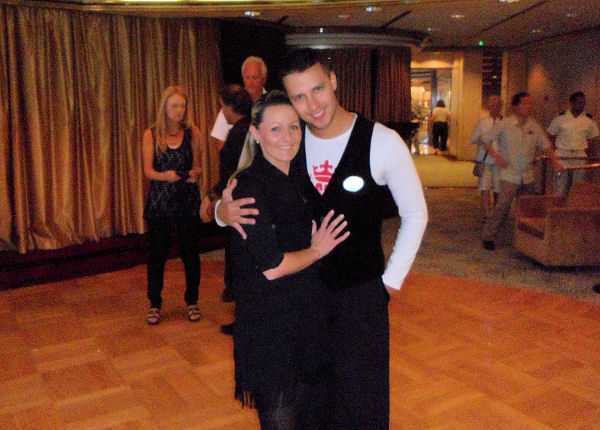 George & Petra
Ballroom dance instructors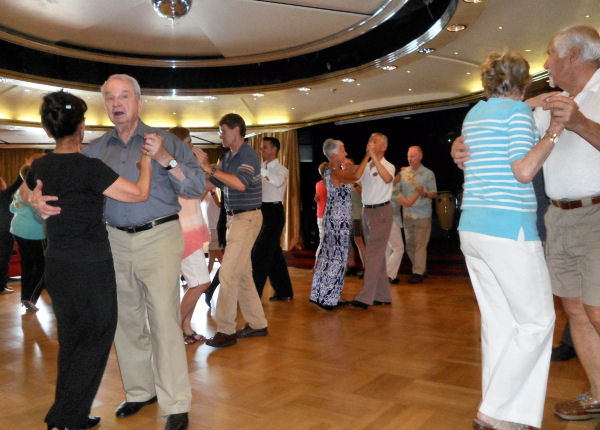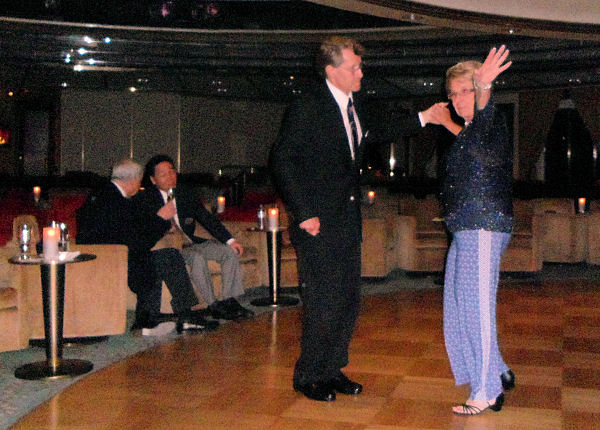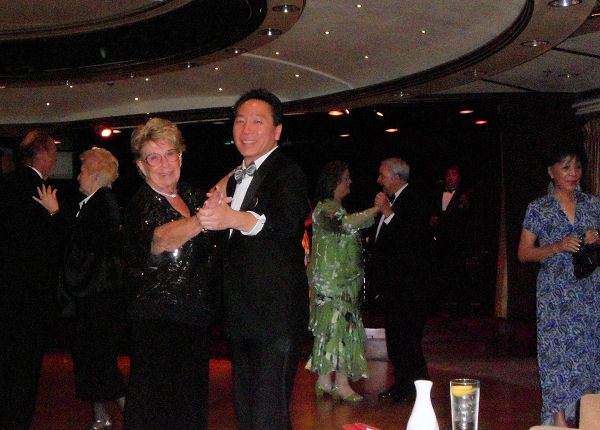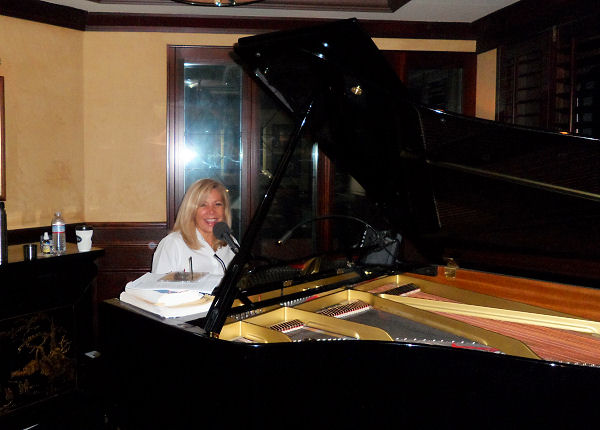 Marcie Castro Entertained Nightly In The Avenus Saloon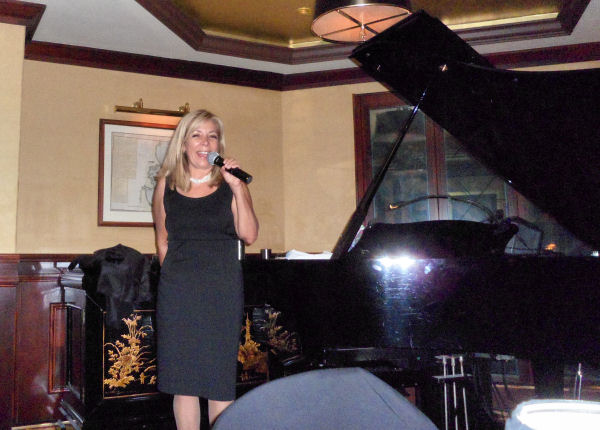 Marcie Castro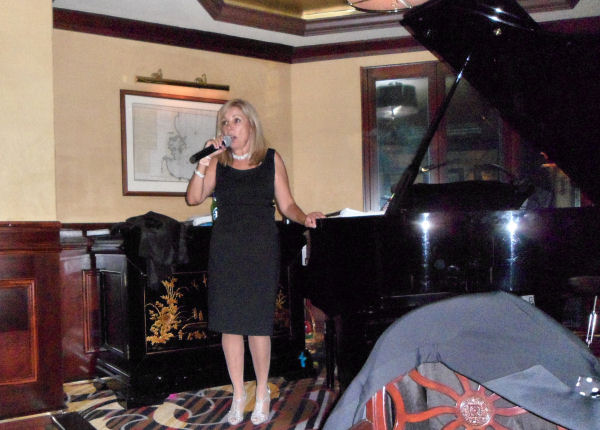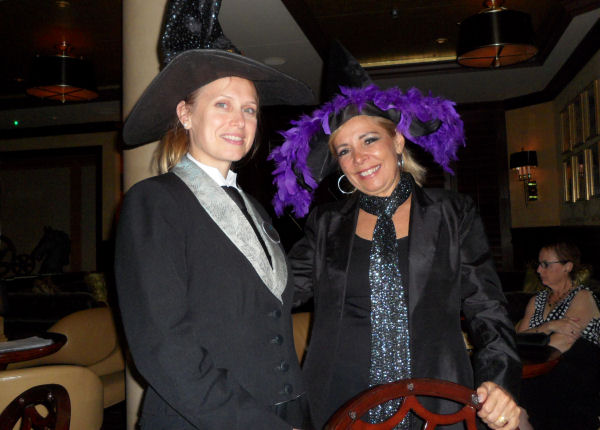 Marcie Castro's Purple Hat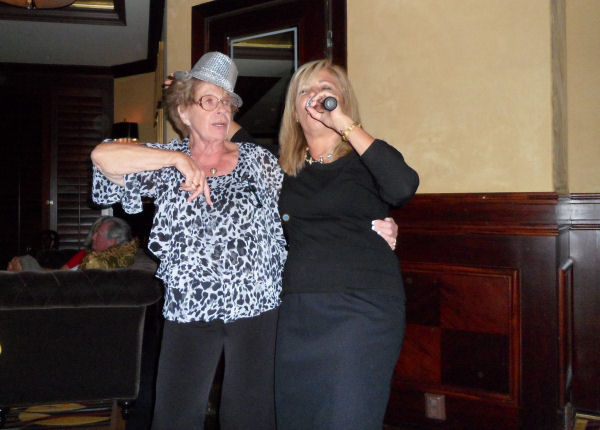 Marcie Castro and Joan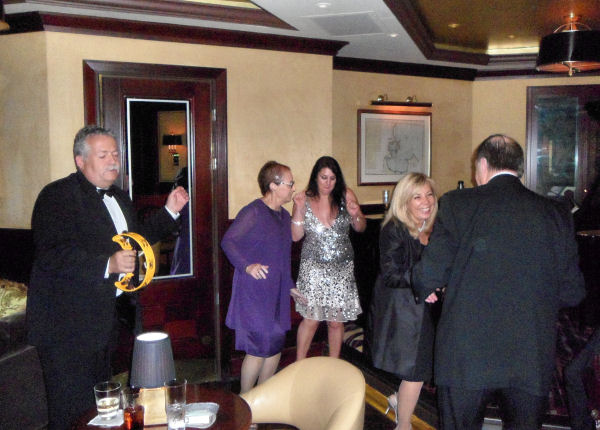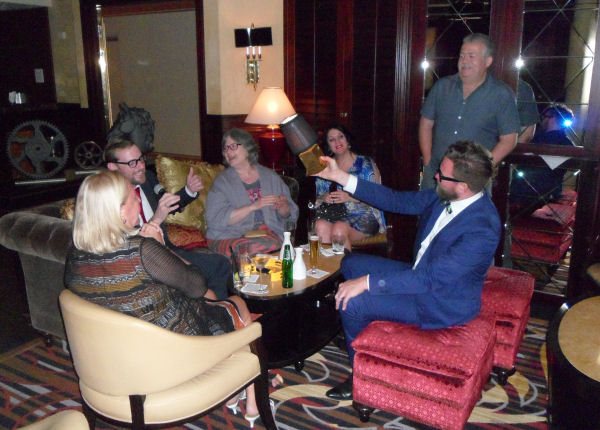 Marcie Castro Fans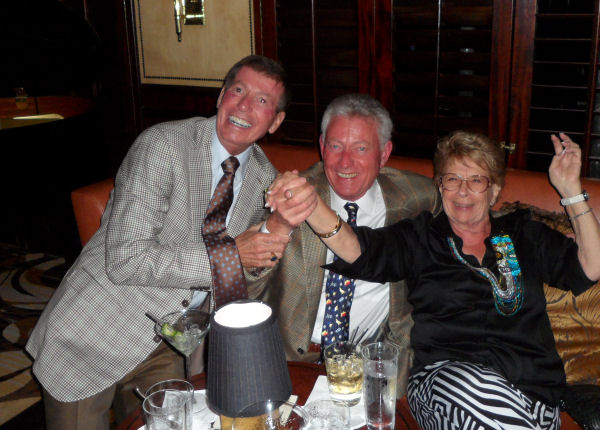 Our Third Cruise Meeting Charles and Leonard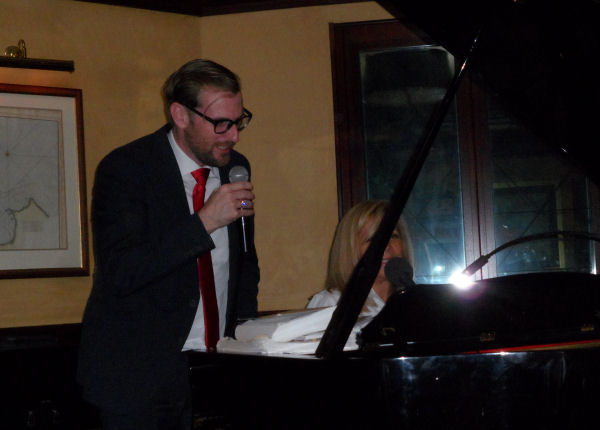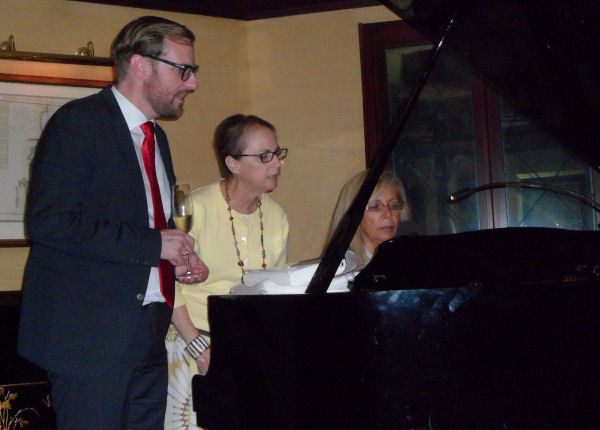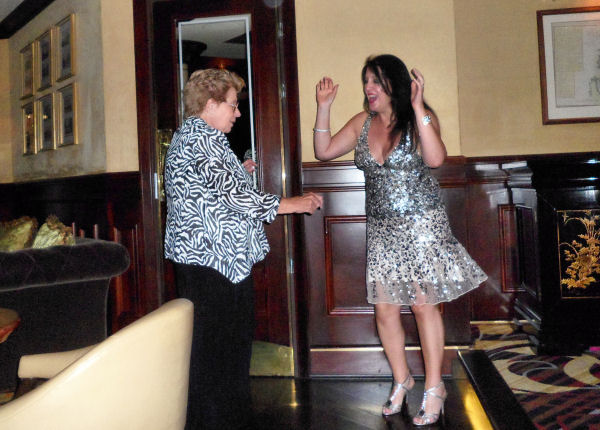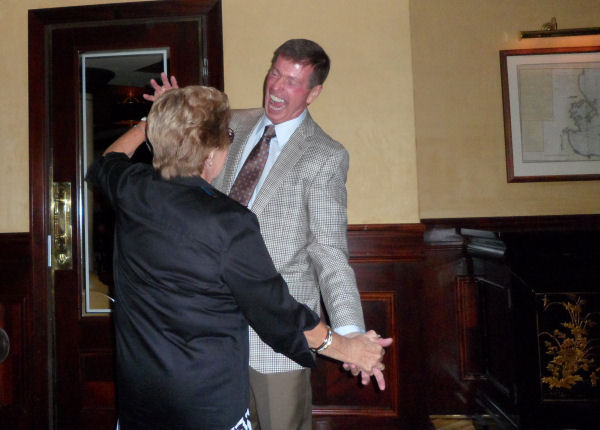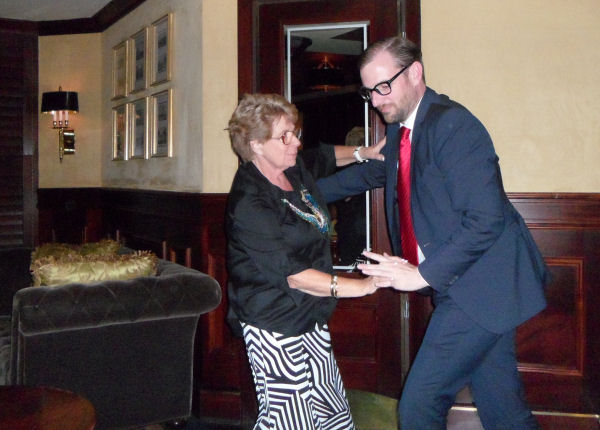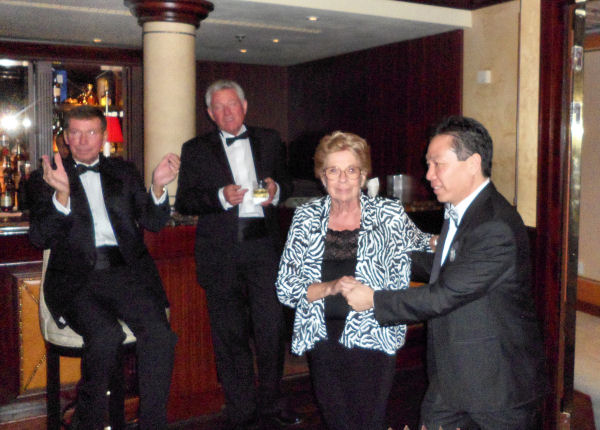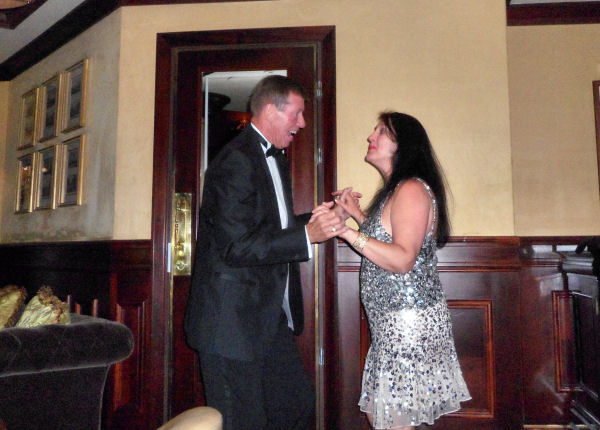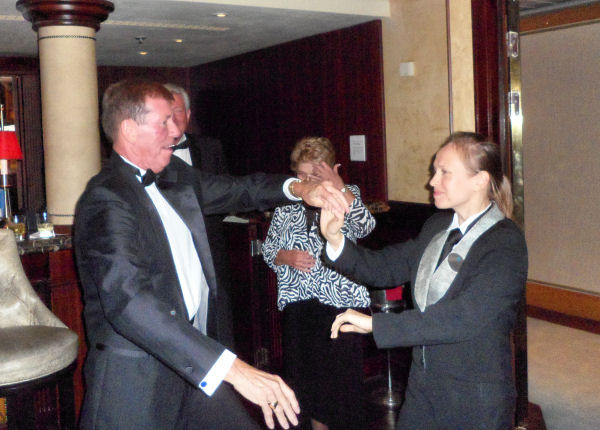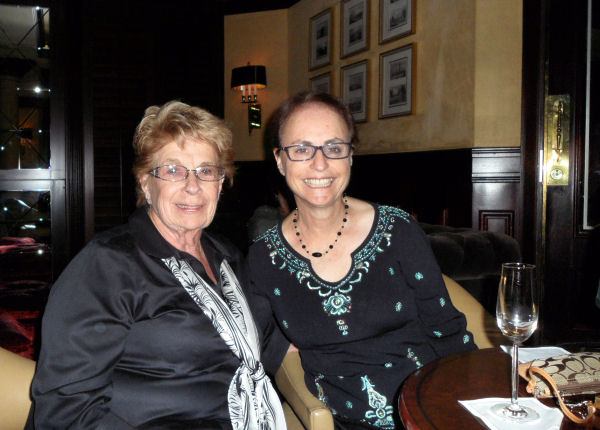 Joan and Joette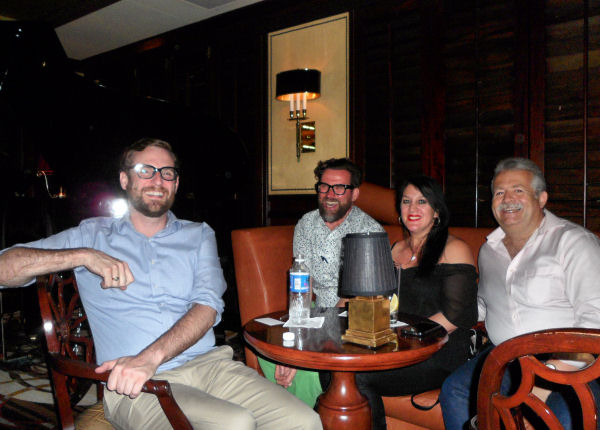 Eric and Andre at the Marcie Castro Show (Avenue Saloon)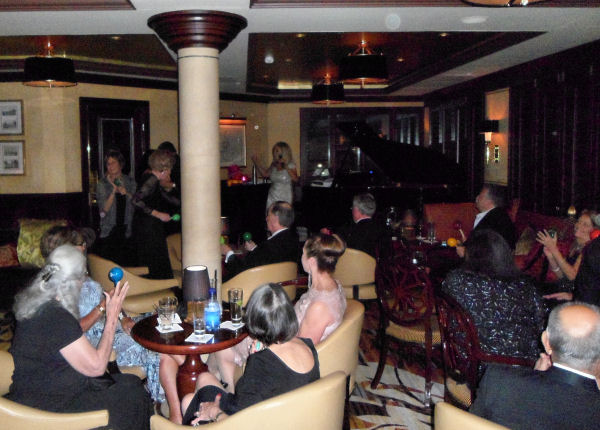 Marcie Castro's Show "packed" the Avenue Saloon Every Night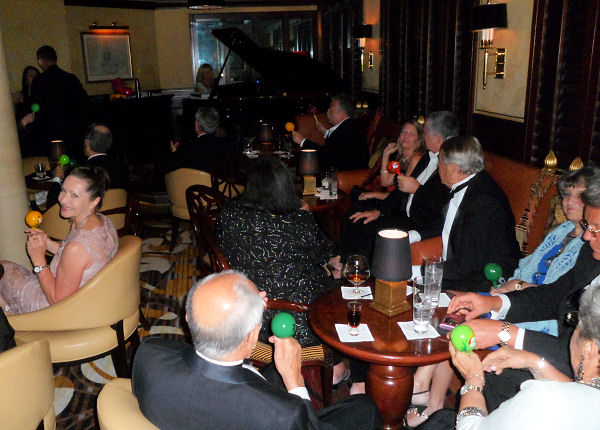 Marcie Castro's Show "packed" the Avenue Saloon Every Night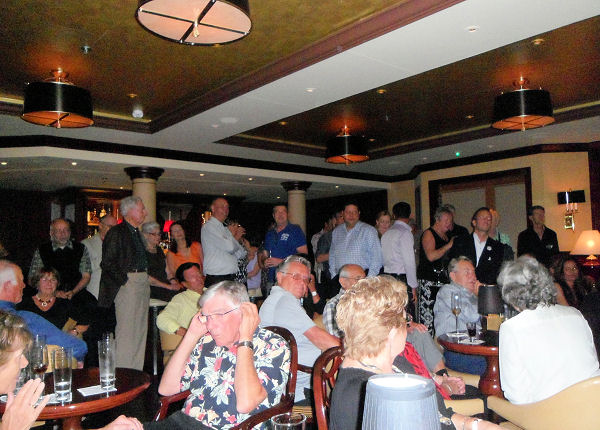 Marcie Castro's Show "packed" the Avenue Saloon Every Night
Cruise 5 - Serenity (Dec 2013)
Tommy Dorsey Dance Cruise Barcelona to Miami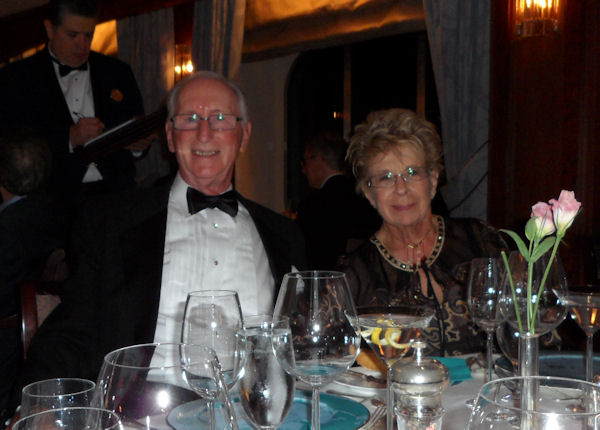 Joan and Charlie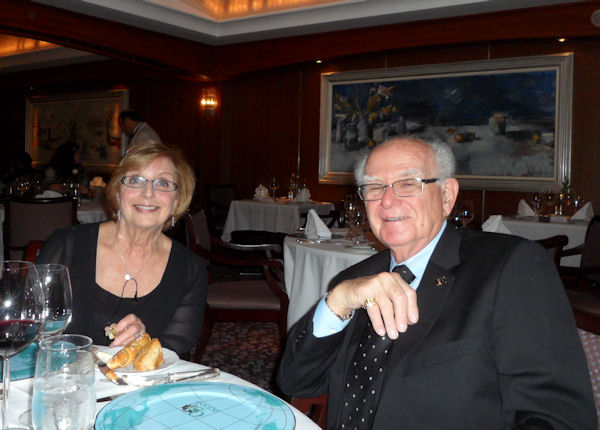 Dining with Judy and Larry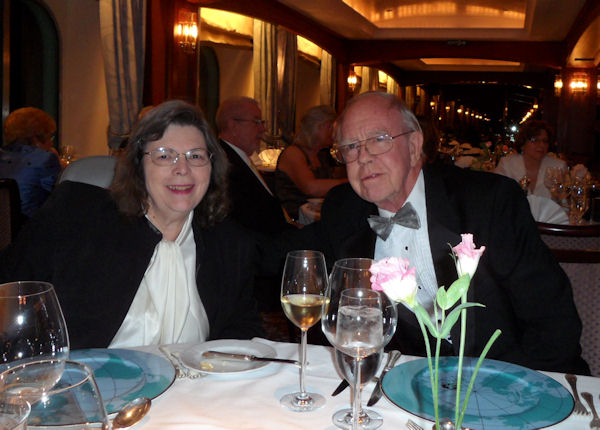 Dinning with Caroline and Dick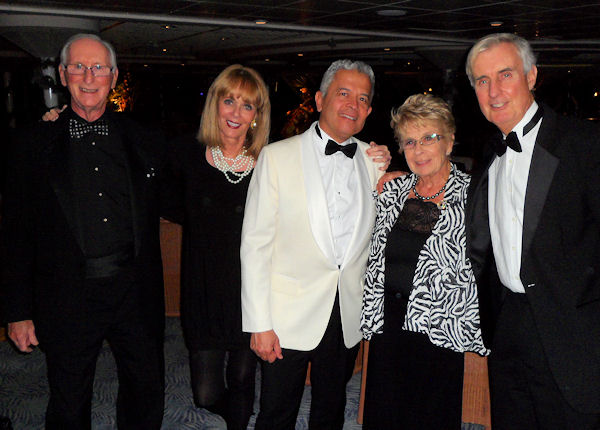 Charlie, Betty, Ernesto, Joan and Bryan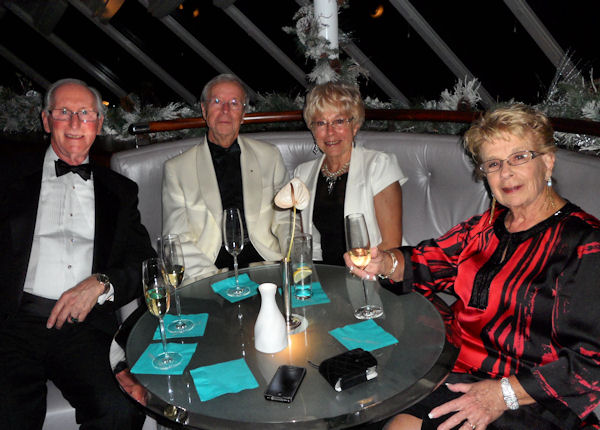 Cocktails with a couple from France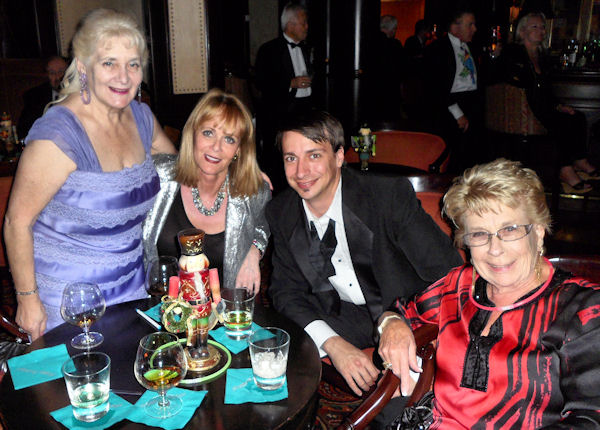 Vallerie, Betty, Will and Joan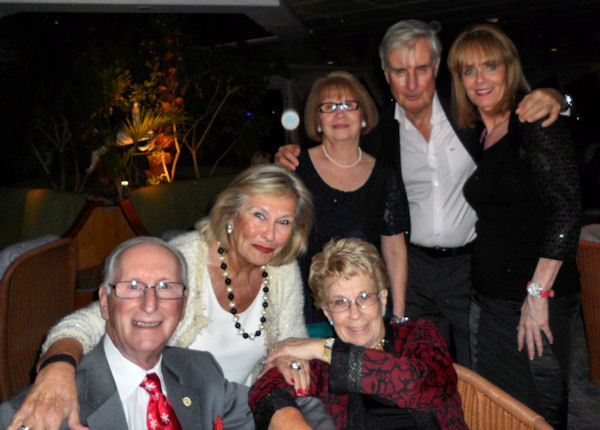 Charlie & Joan with Maria, her friend, Bryan and Betty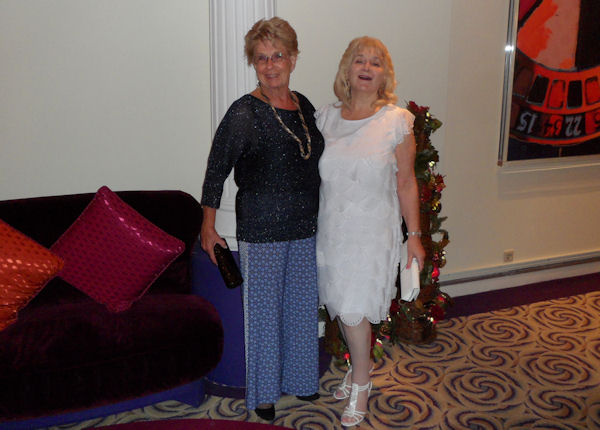 Joan and Vallerie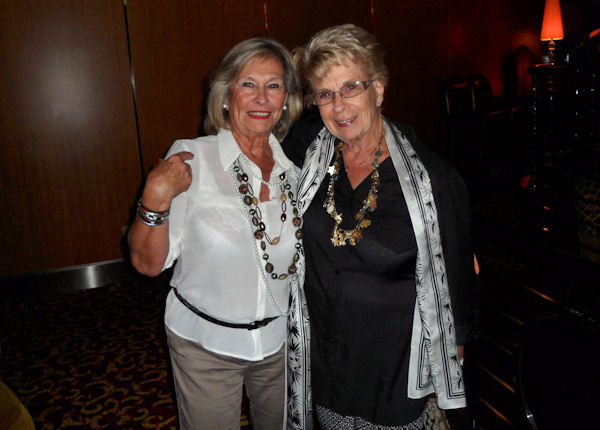 Maria and Joan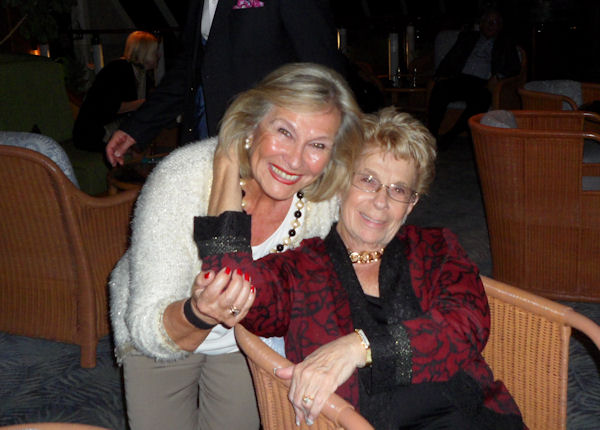 Maria and Joan in Palm Court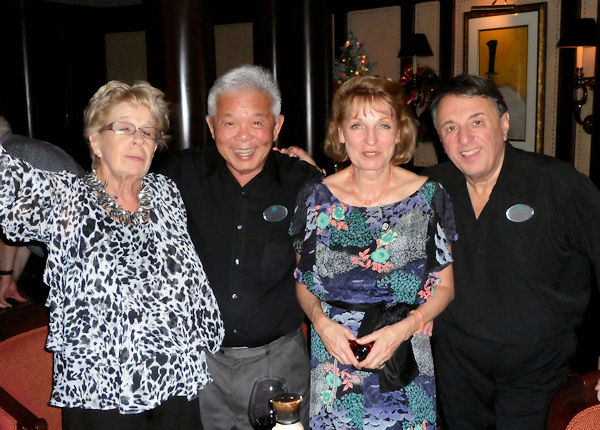 Joan and Liane with Dance Hosts John and Rick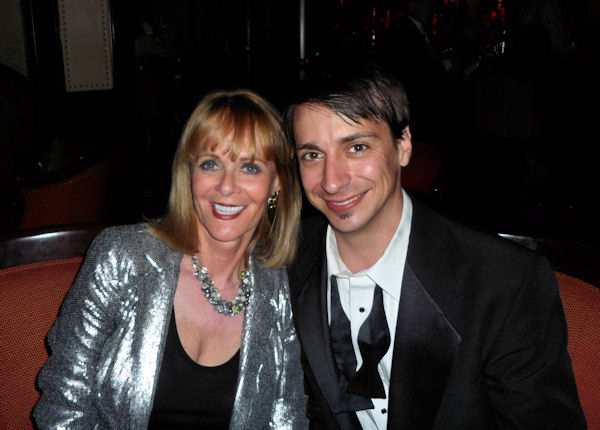 Betty and Will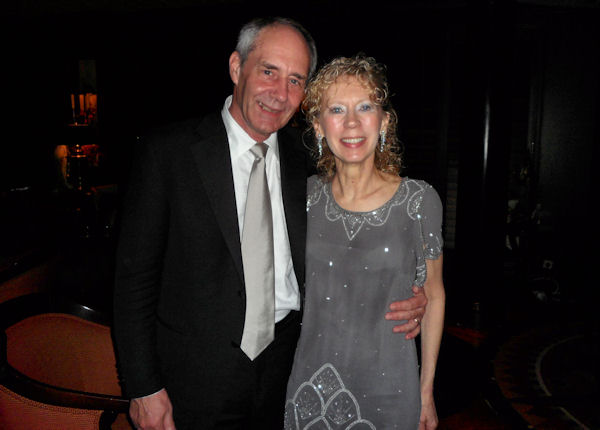 Mark and Deborah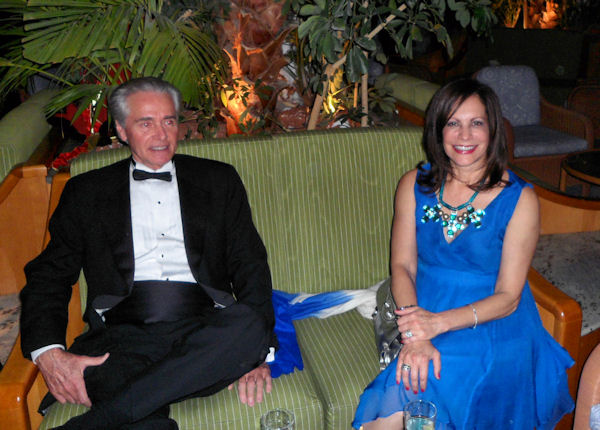 Tom and Brenda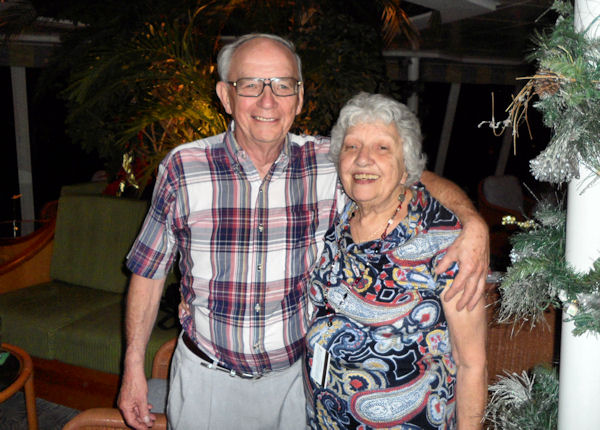 Jim and Pat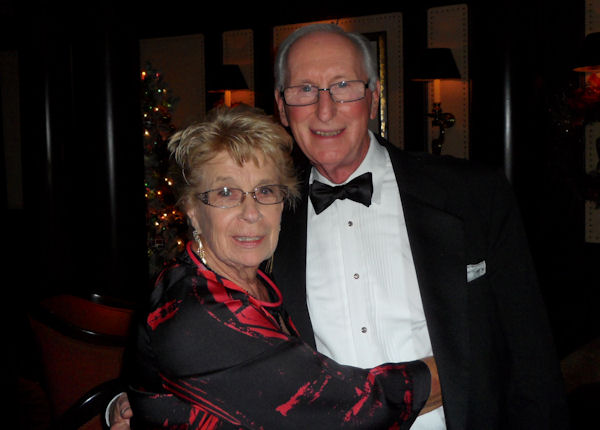 Joan and Charlie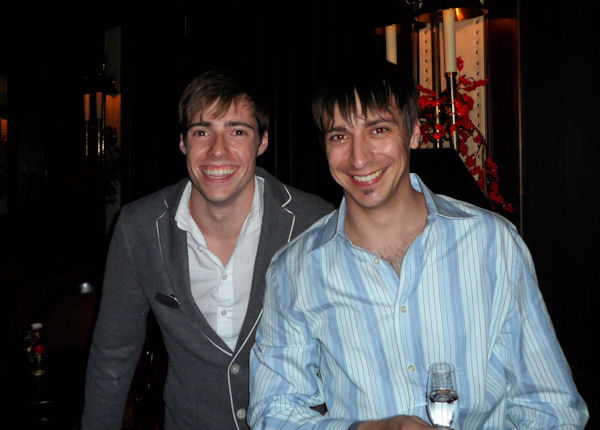 Dopplegangers Stephen Dolye (Crystal Singers and Dancers) and Will Nestler (Tommy Dorsey Band)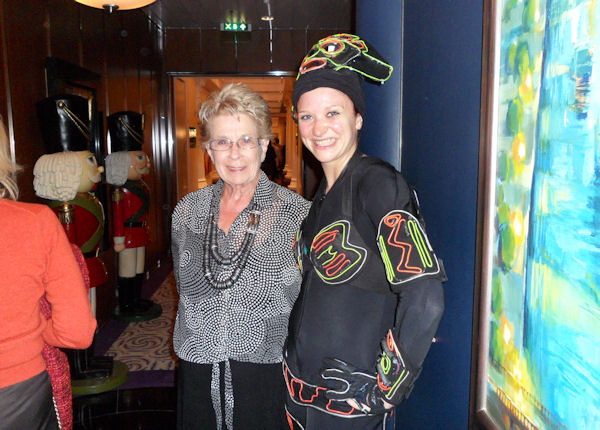 Joan and Entertainer after the iLuminare show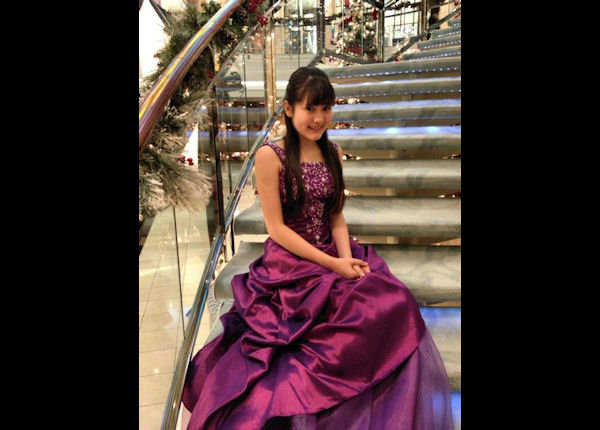 Entertainer Umi Garrett
This 13 year old celebrity pianist has spellbound audiences throughout the World since the age of 8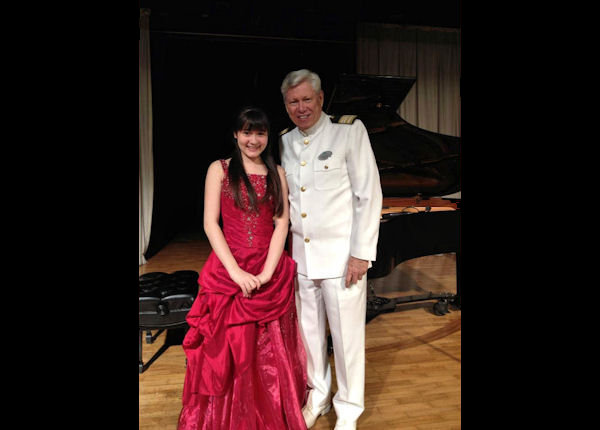 Umi Garrett with Cruise Director Gary Hunter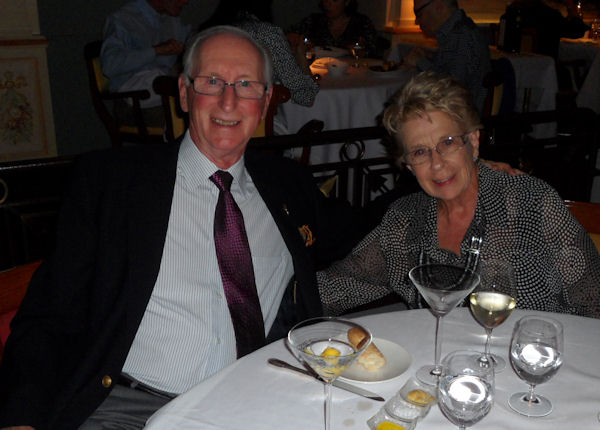 Joan and Charlie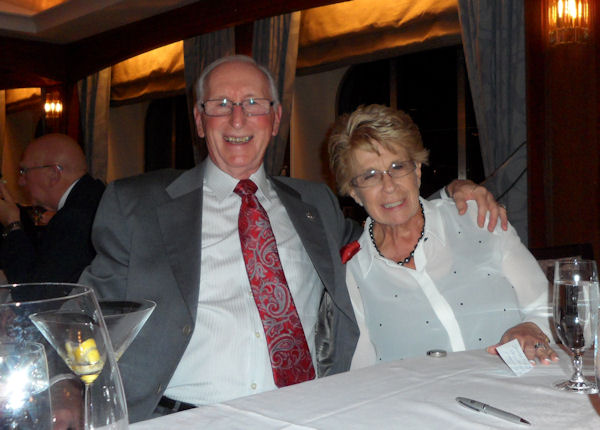 Joan and Charlie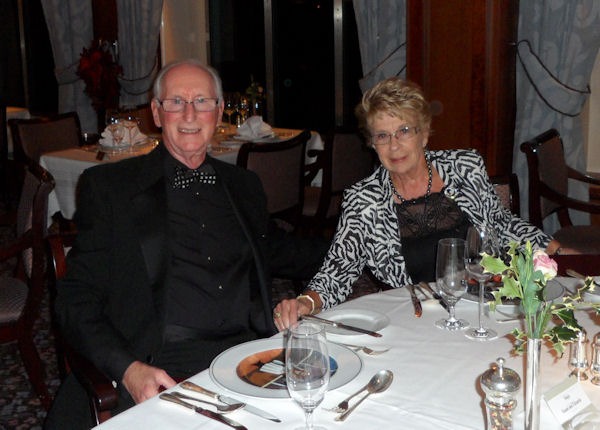 Joan and Charlie
Cruise 4 - Serenity (Dec 2012)
Artie Shaw Dance Cruise - Barcelona to Miami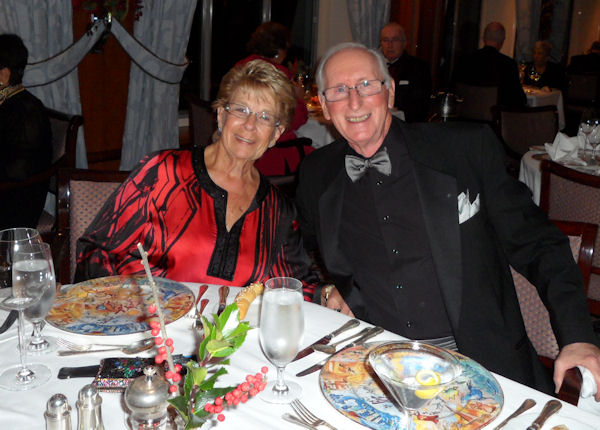 Hi from Joan & Charlie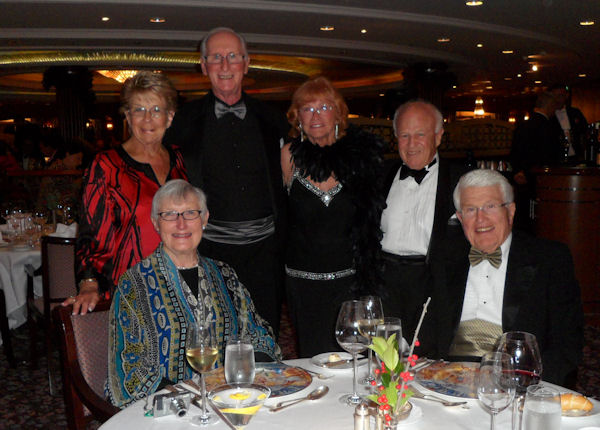 Here we are with our dinning companions Fay & Norman and Ann & Don (seated)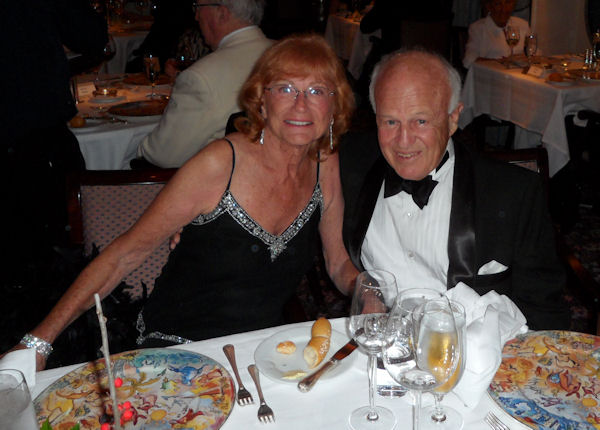 Hi from Fay & Norman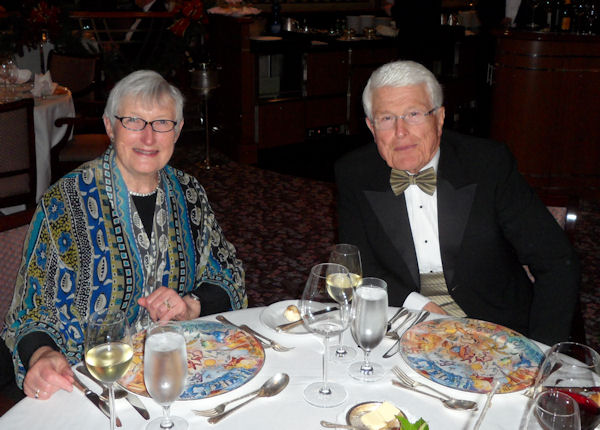 Hi from Ann & Don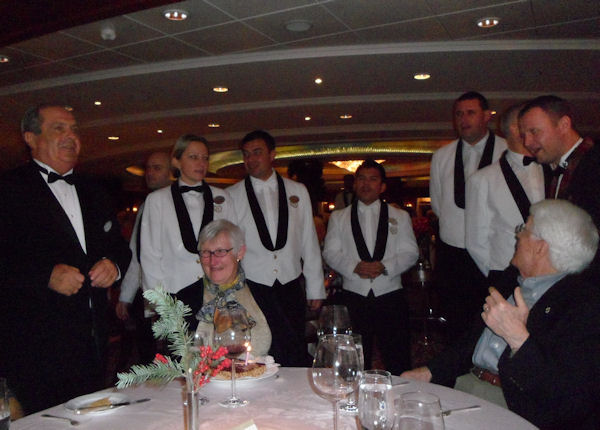 Ann celebrates a birthday.
Best wishes from the Head Waiter (left), Wait Staff and Sommelier (right side)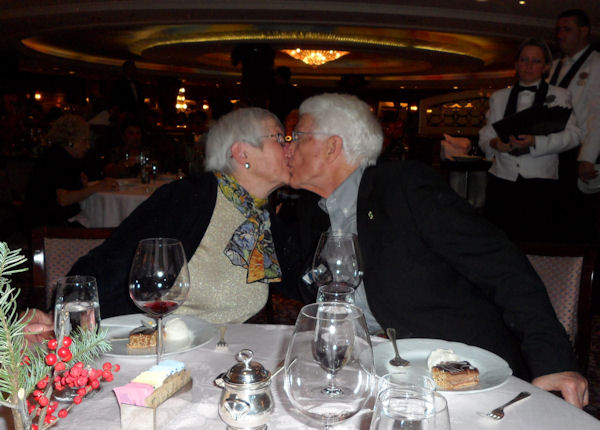 A birthday kiss!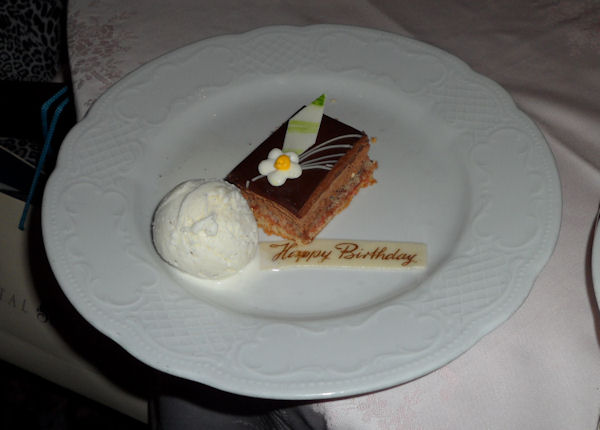 Happy Birthday Ann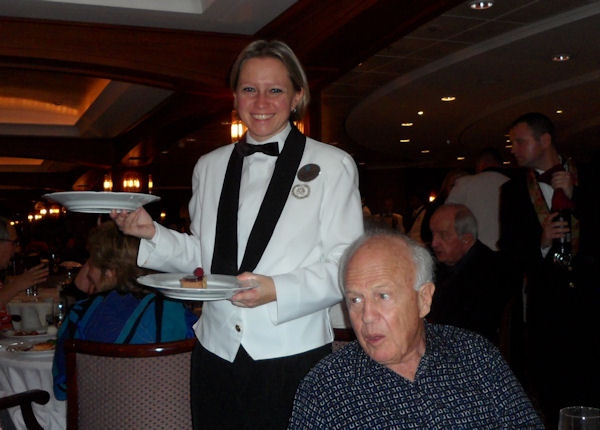 Maya, Our Head Waiter, and the best by a wide margin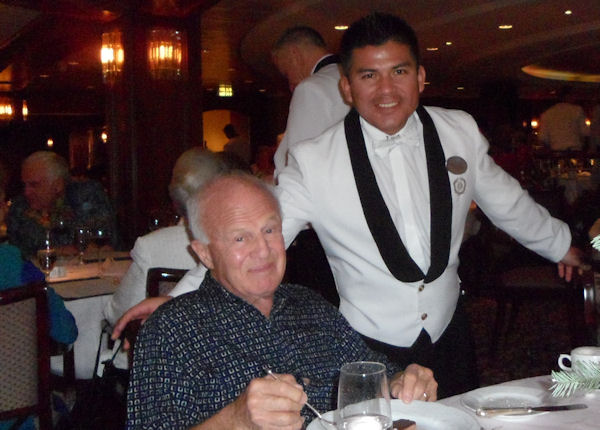 Oscar, Assistant Waiter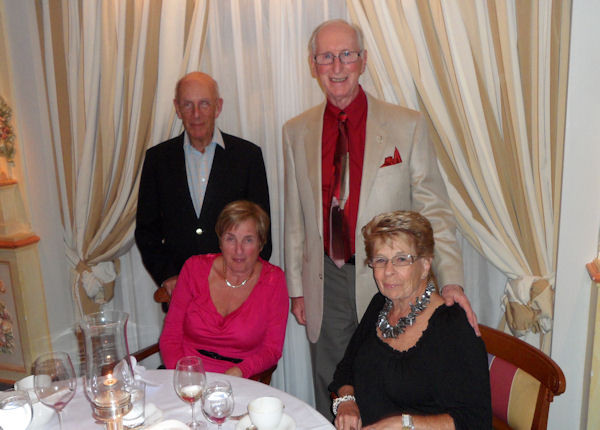 Dinner at Prego with Derek & Janet, from England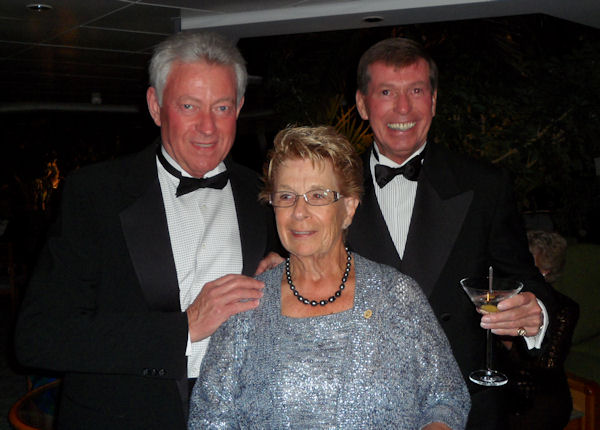 Leonard & Charles with Joan.
This is our 2nd cruise meeting Leonard & Charles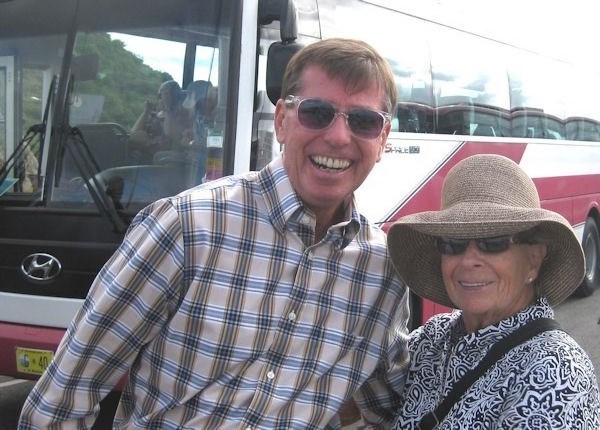 Charles and Joan in St. Martin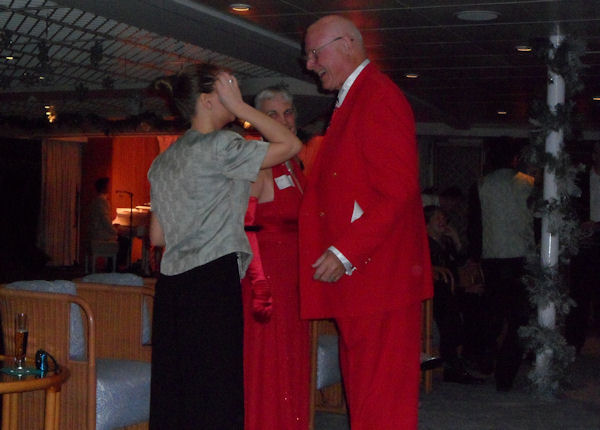 Mike & Mary. Mary is from Scottsdale, AZ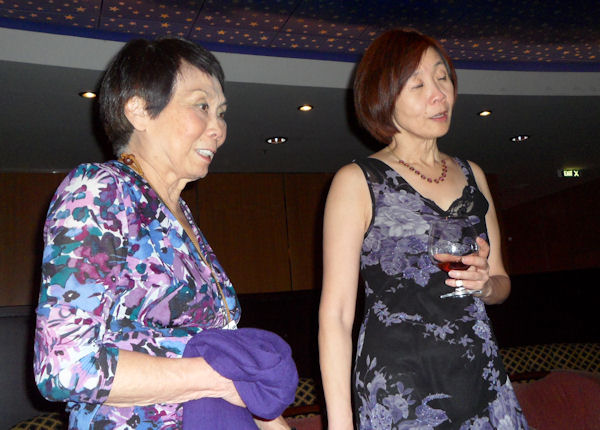 Cynthia W. and her mom. Cynthia is a lovely dancer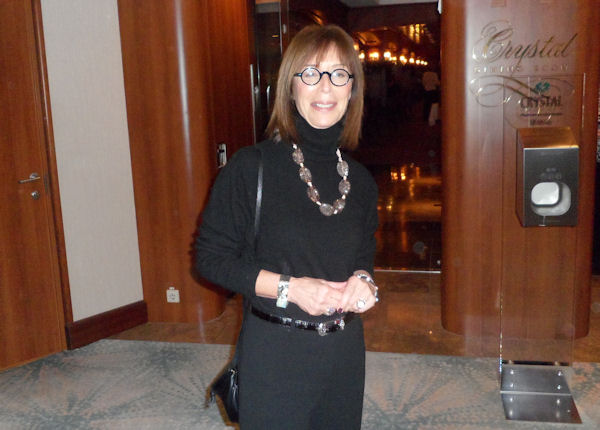 Meet Betty. Betty sat next to Joan on the plane from Newark to Barcelona
Cruise 3 - Symphony (Mar 2012)
Glen Miller Dance Cruise - Miami to Lisbon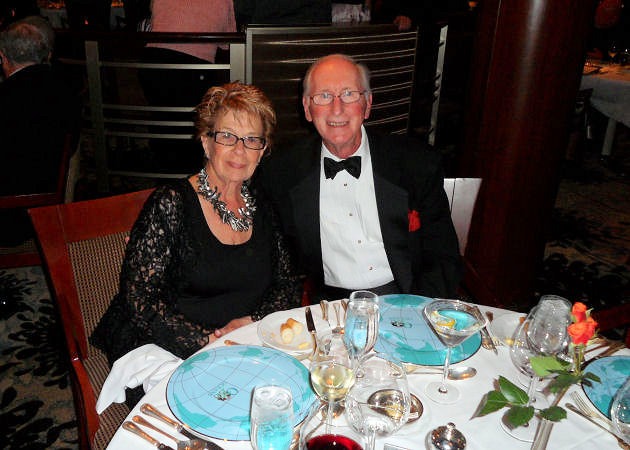 The first formal night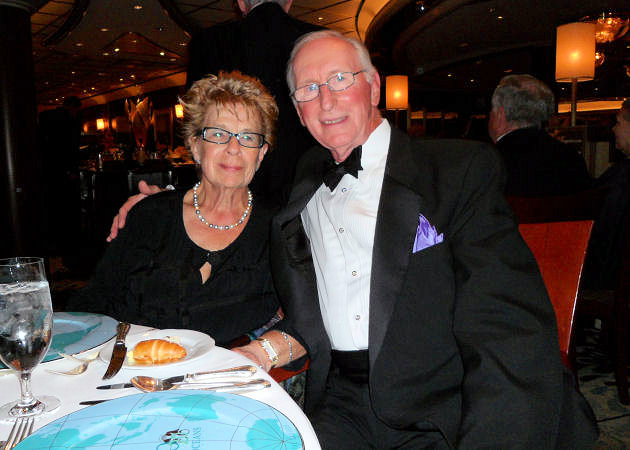 The second formal nigh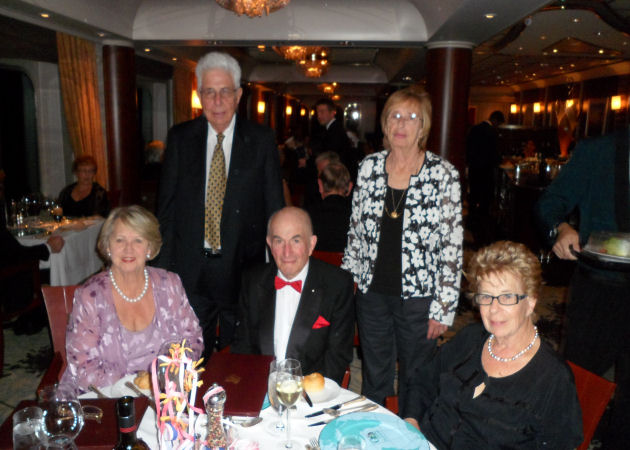 At our table (standing) Tom & Nancy, (seated) Yona, David & Joan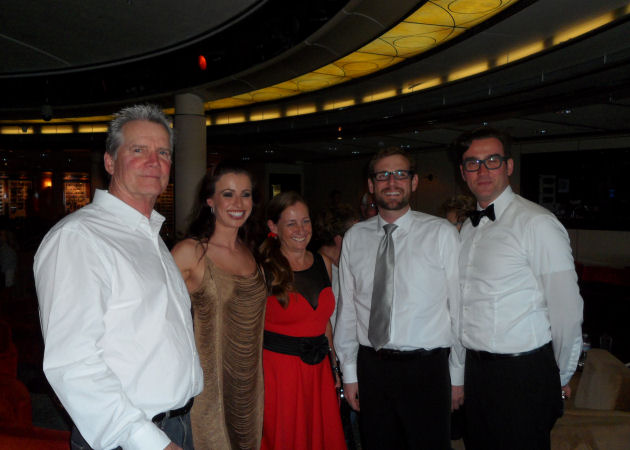 Erik and Andreas (right) compete professionally in the waltz. Here they are joined by friends and ballroom dancer Patricia (gold dress)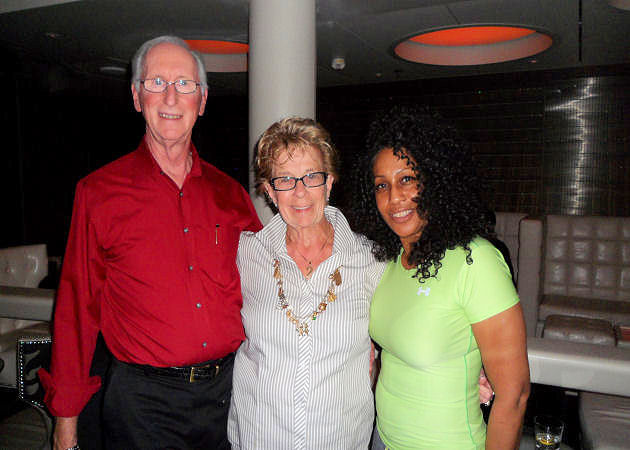 Our friend Catherine, a terrific singer and dancer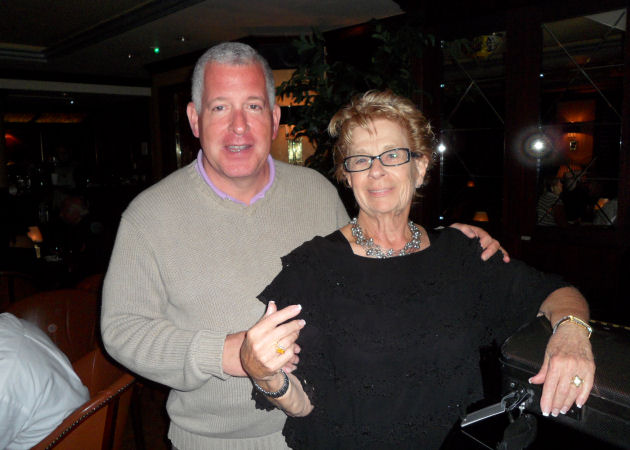 Father Mike Jones and Joan in the Avenue Saloon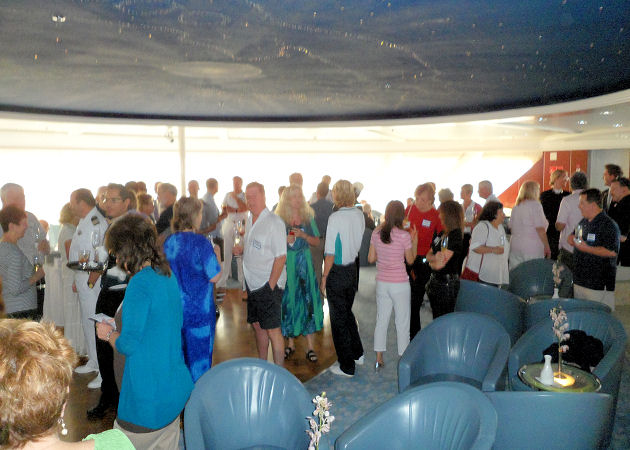 The Cruise Critic
Meet & Greet
in Palm Court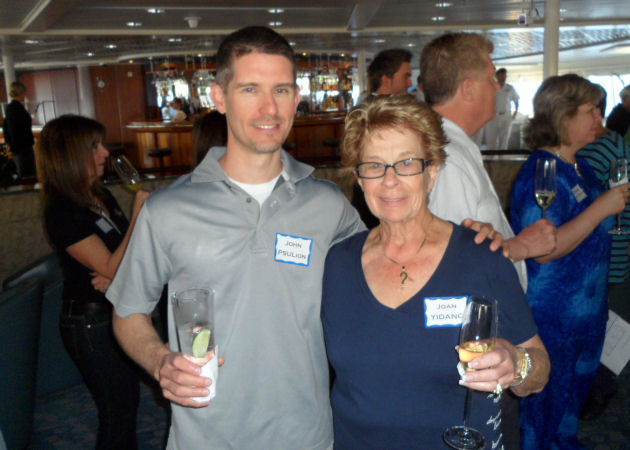 Joan meets Cruise Critic friend John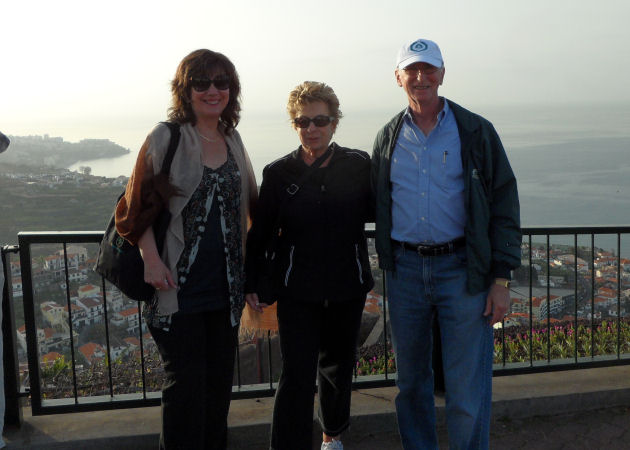 Our new friend Sherrie from Isreal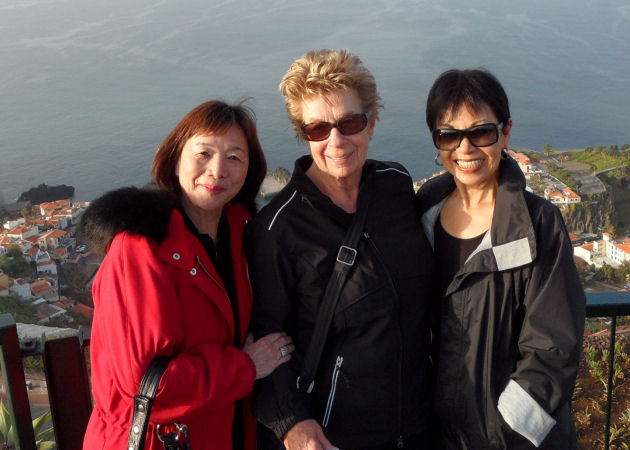 Joan and the two Margarets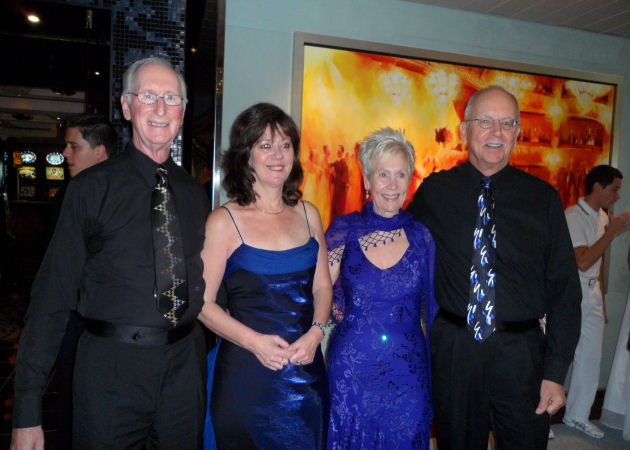 Me, Sherrie, Nancy & Mike (left to right) dance the waltz in
That's Ballroom.
With Professionals Elena, Adam, Aleksandr and Patricia respectively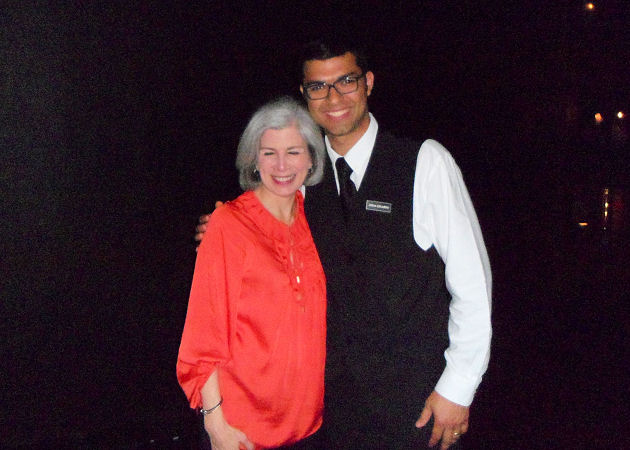 Meet Smooch (left), as nice as she is pretty. And that's her real name, too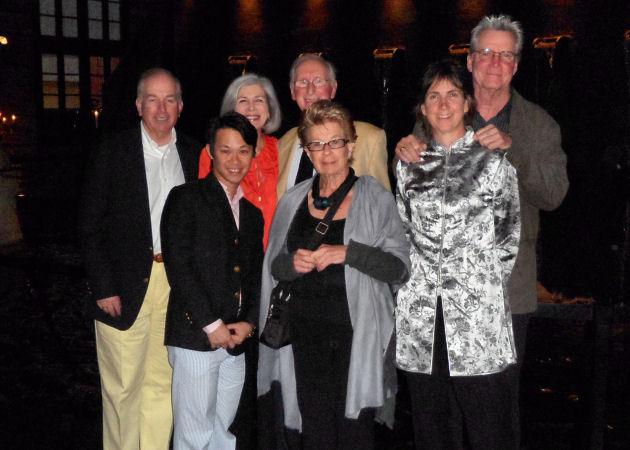 Smooch (red dress) organized a get-together dinner at
Kauis
for this group
We were all staying in Lisbon after the cruise
Cruise 2 - Symphony (Sept 2010)
North Atlantic Cruise - Dover to New York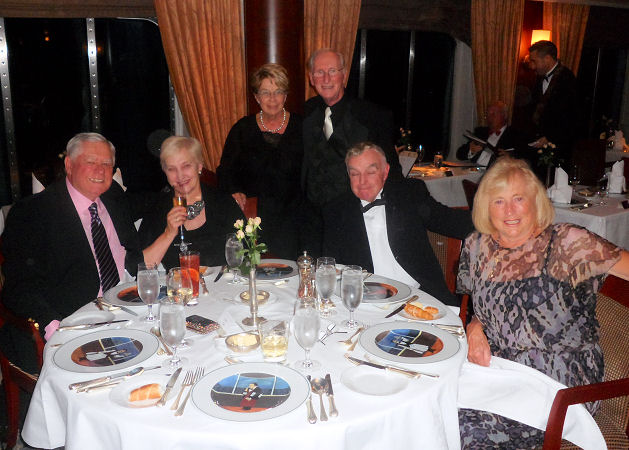 Our table mates for this cruise are (from lrft) Tom, Ann, Joan, Me, Arty and Julie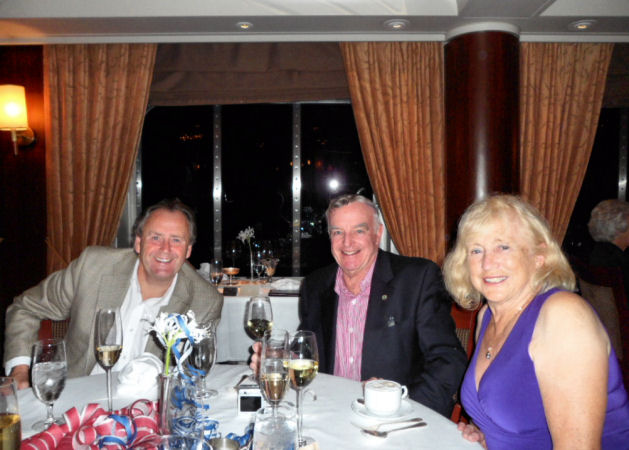 Comedian, Tom Sutton, joins us for dinner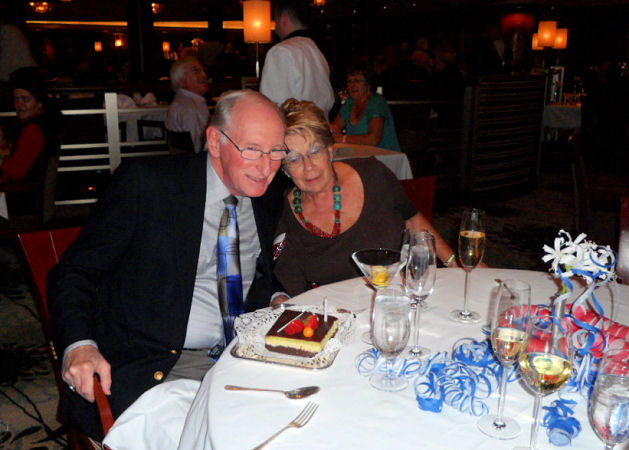 Happy Birthday Charlie!
A special desert for my 70th birthday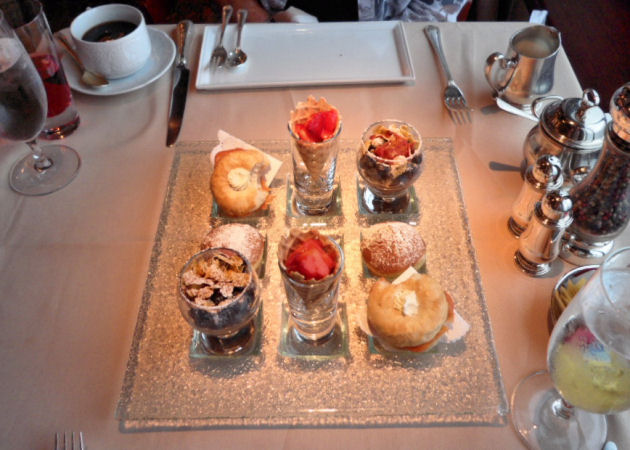 My Birthday Breakfast, the 1st course (CCW from center)
Doughnut, Bagel with lox and cream cheese, strawberries and whipped cream in a cone, blueberries with sugared flakes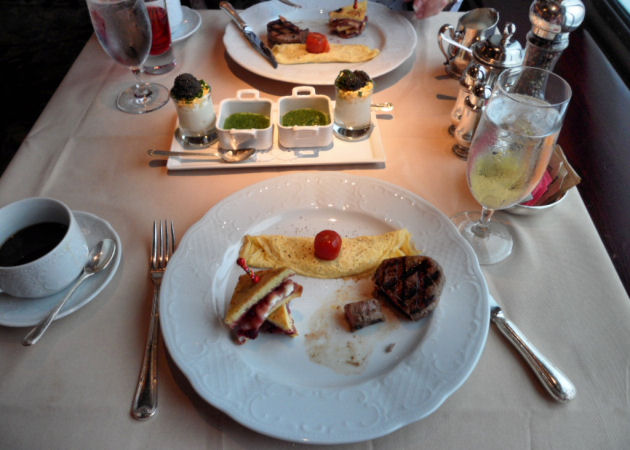 My Birthday Breakfast, the 2nd course
Caviar, sour cream and chives paired with cream spinach (top), Monte Cristo sandwich, steak and truffle omlet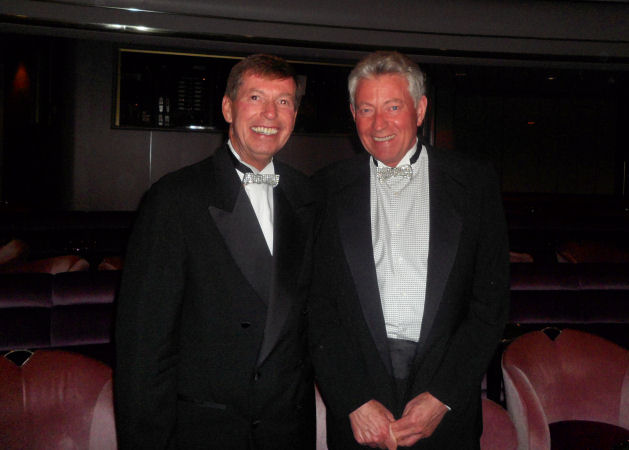 These gentlemen saved us seats every night at the Galaxy shows. This formal night they wore matching bow ties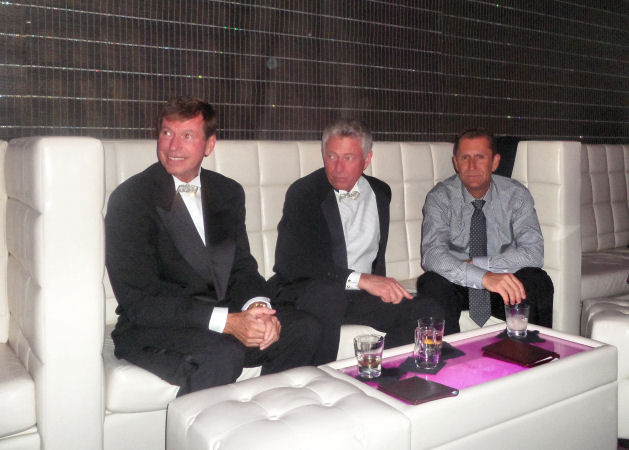 Our new friends, Charles and Leonard, join us for an evening of fun at the disco, Luxe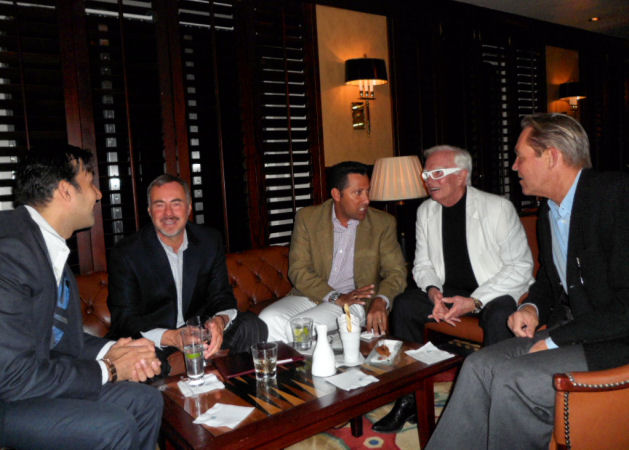 This fun group including lecturer Kevin Carlisle (white glasses) gathered in the Avenue Saloon every night before dinner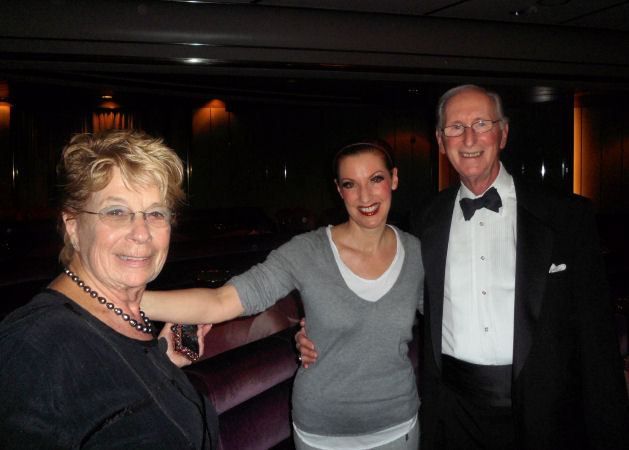 Joan and I with singer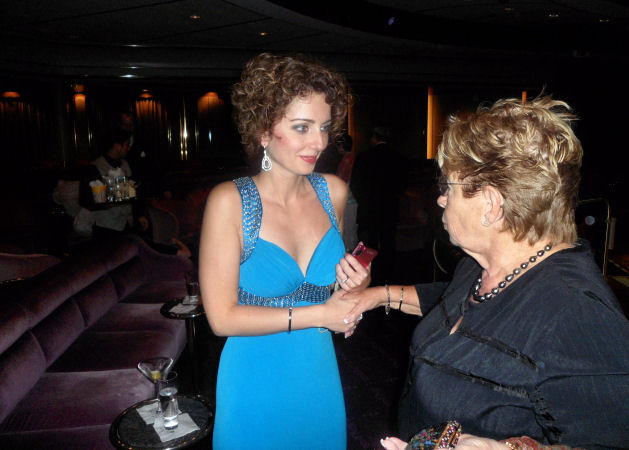 One of the entertainers (blue dress) joins the fun at Luxe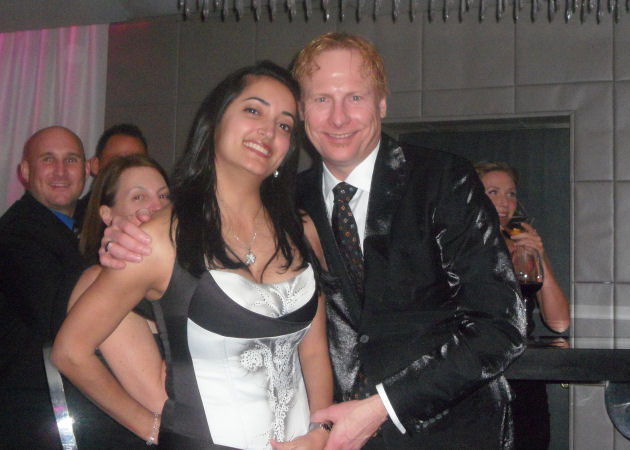 Dr. Craig Suiter, opthomologist from Scottsdale
Cruise 1 - Serenity (Nov 2009)
Dance Cruise Lisbon to Miami
Meet Joan and Charlie from Arizona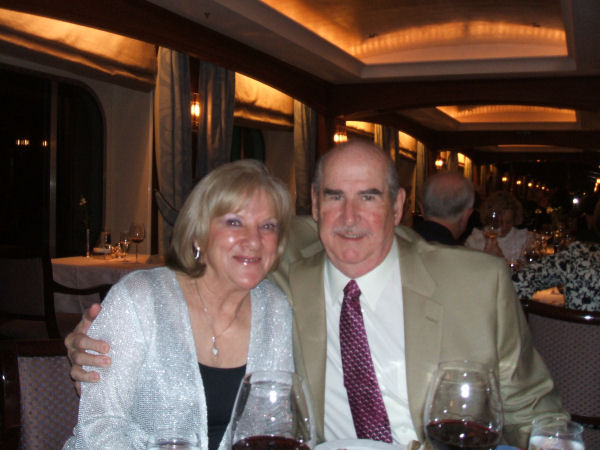 Meet Andre and Nancy from California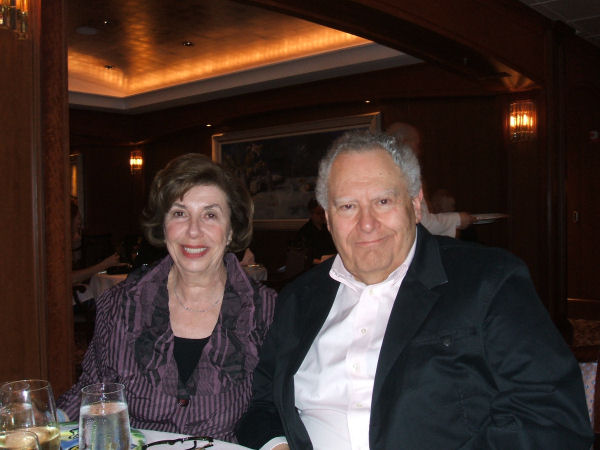 Meet Jerry and Marcia from Tennessee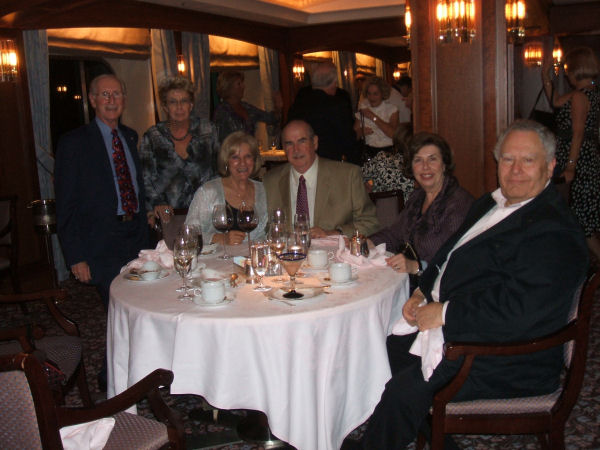 Dinning Room
We had a fun group at our table