Crystal Plaza Symphony Deck 5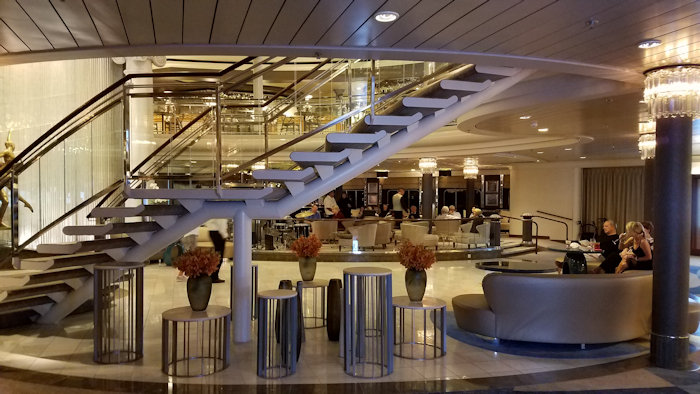 Crystal Plaza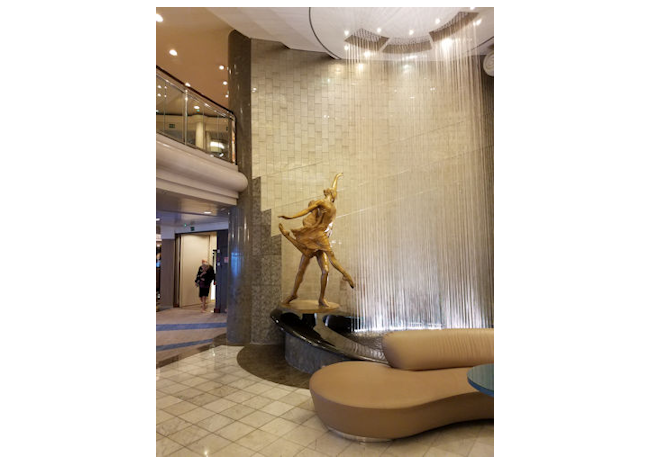 Crystal Plaza waterfall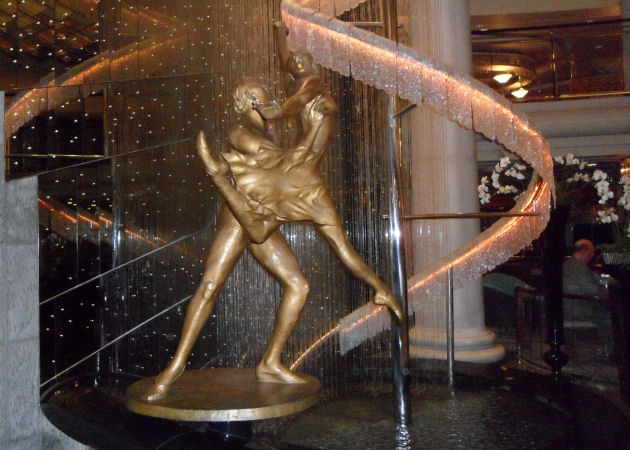 Crystal Plaza waterfall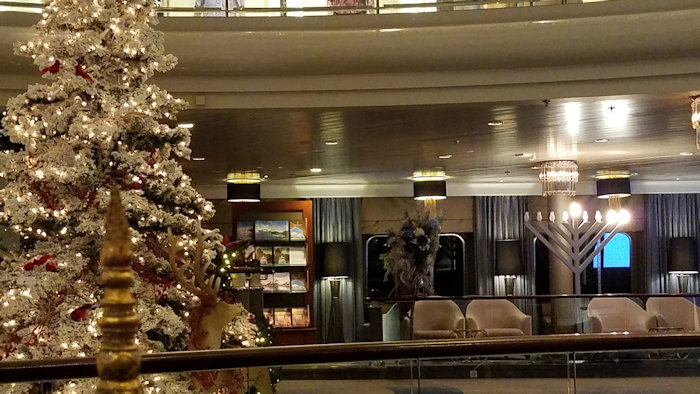 Crystal Plaza Decorated for Hanukkah and Christmas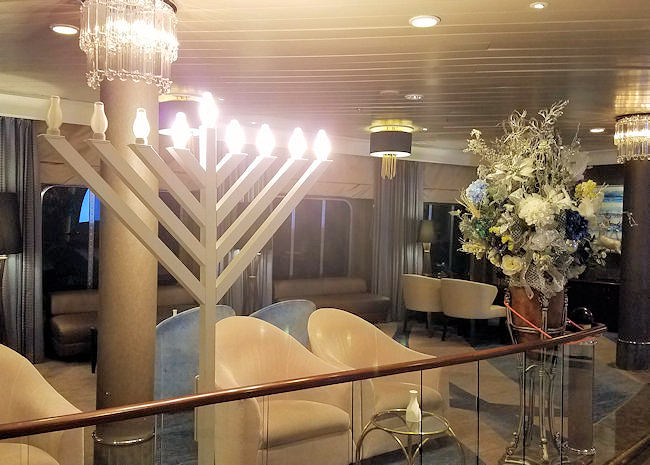 The Menorah in Crystal Plaza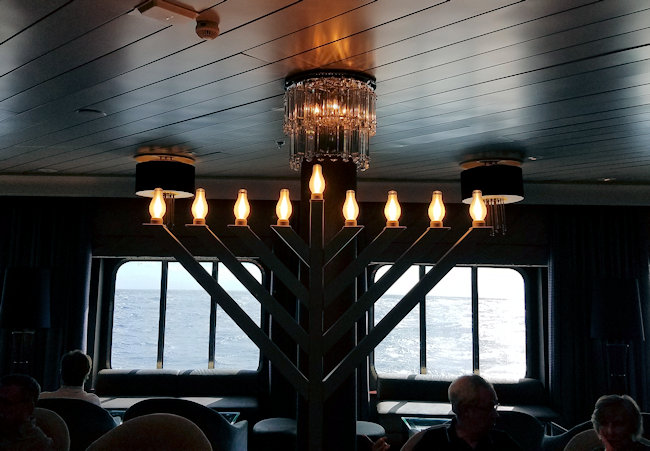 Last day of Hanukkah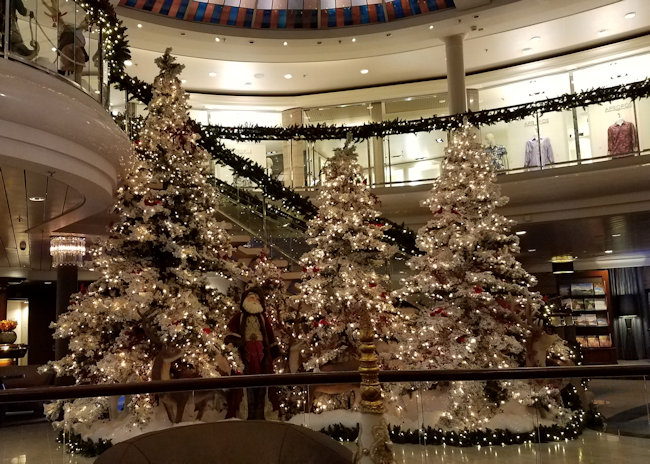 Christmas decorations in Crystal Plaza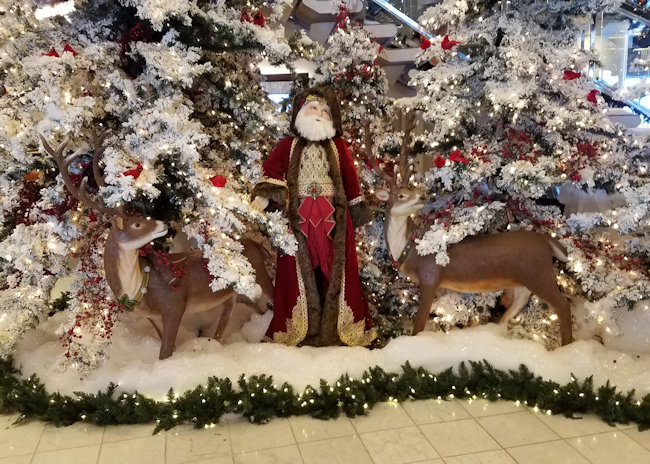 Crystal Plaza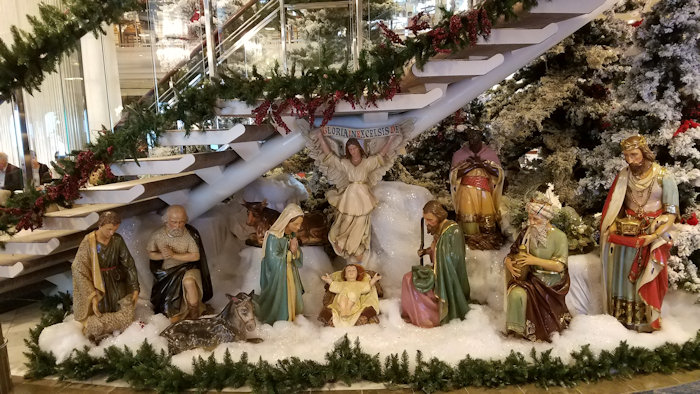 Crystal Plaza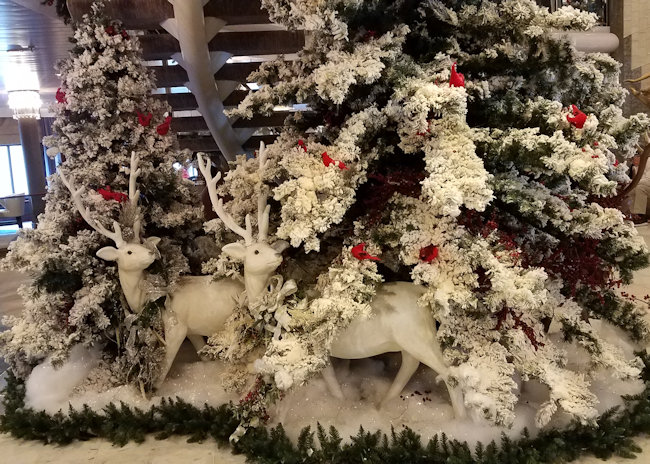 Crystal Plaza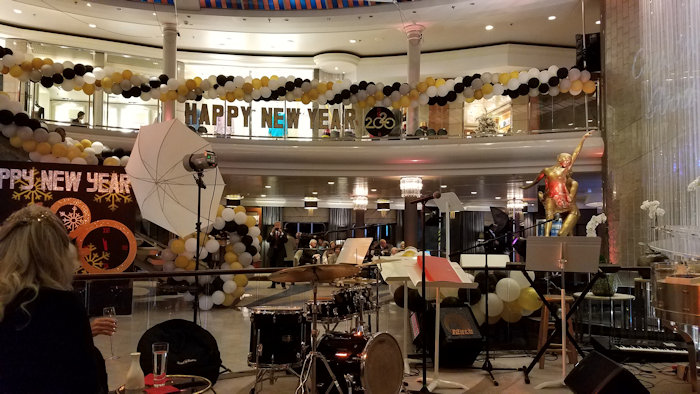 Crystal Plaza Ready for the New Year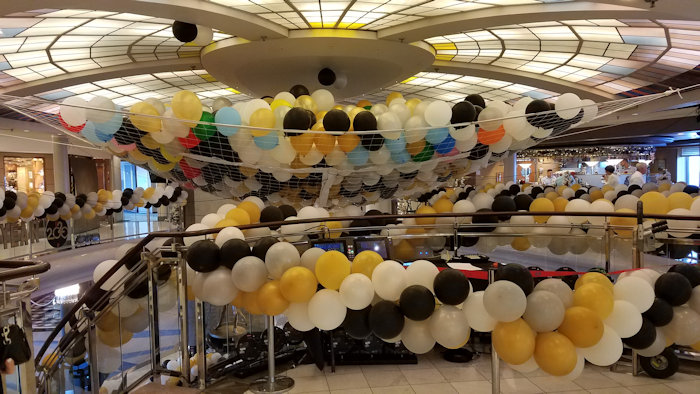 Crystal Plaza Decorated for New Year's
New Year's countdown in Crystal Plaza
(See the video)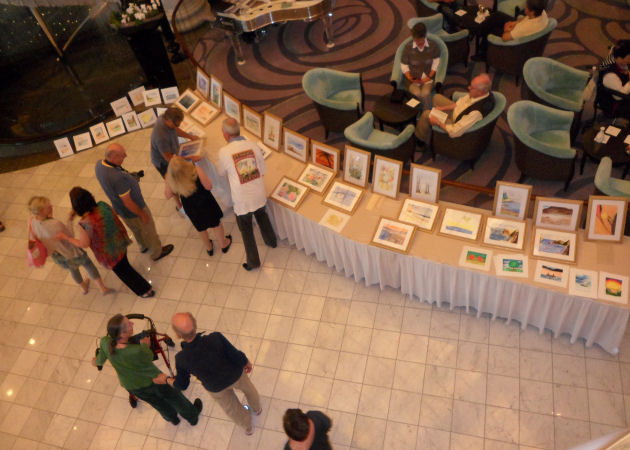 Painting is among Crystal's onboard activities. On display are the works of the students on this cruise
Crystal Plaza Serenity Deck 5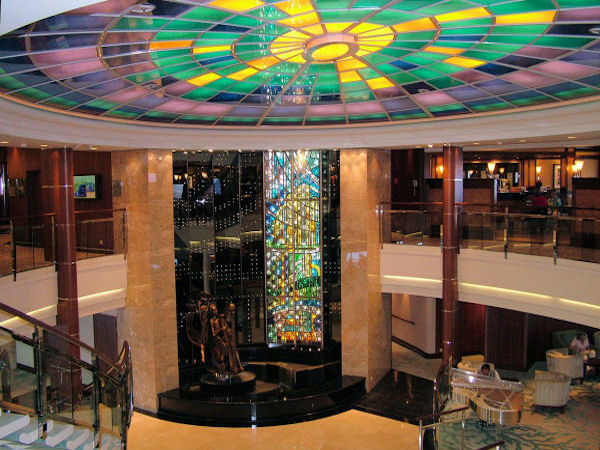 Looking down on Crystal Plaza from The Avenue of the Stars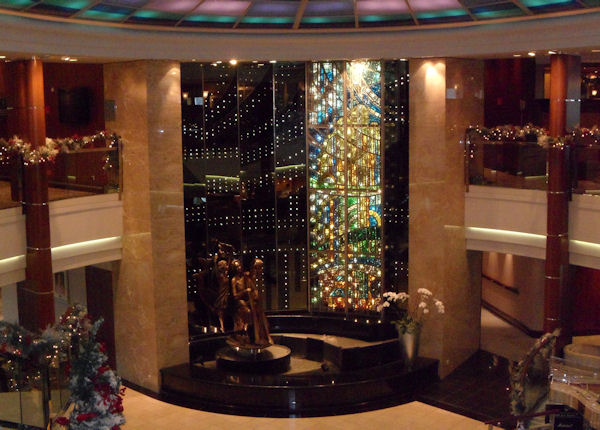 The Fountain from The Avenue of the Stars
Crystal Plaza and Crystal Cove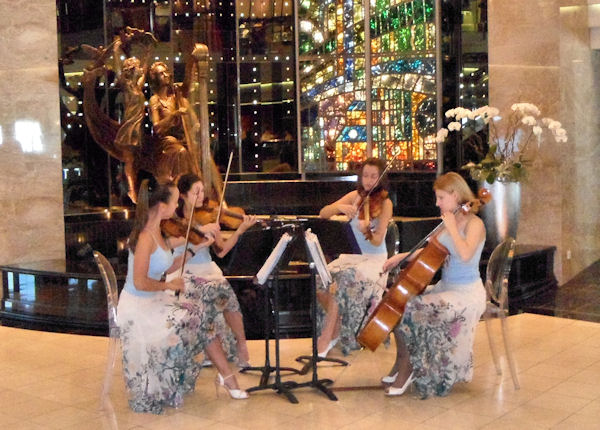 The Astoria Strings in Crystal Plaza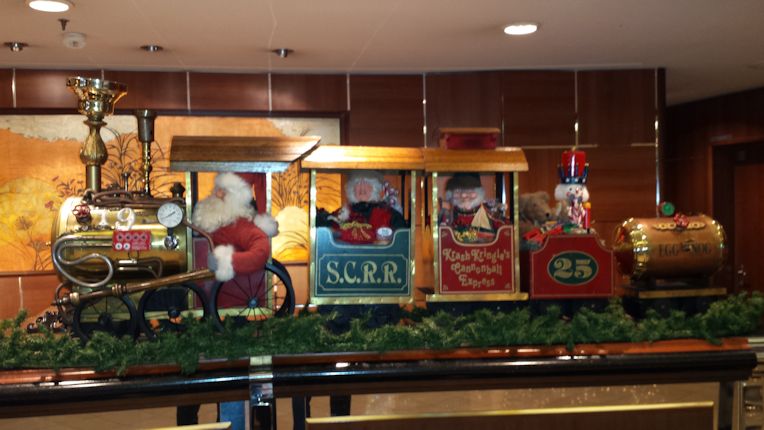 Christmas at the Conceirge Desk in Crystal Plaza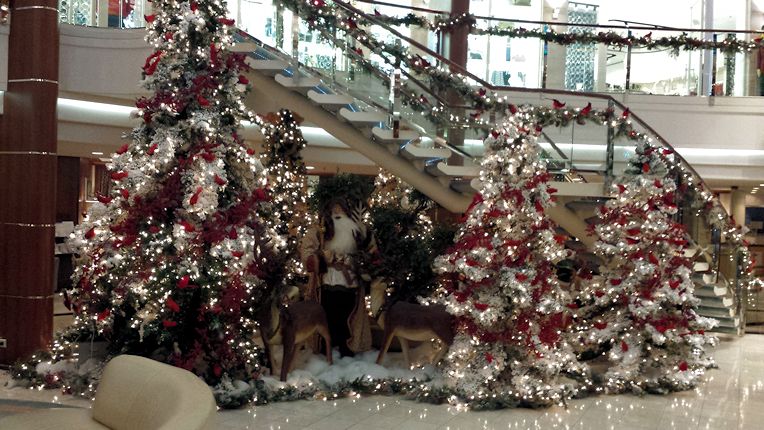 Crystal Plaza at Christmas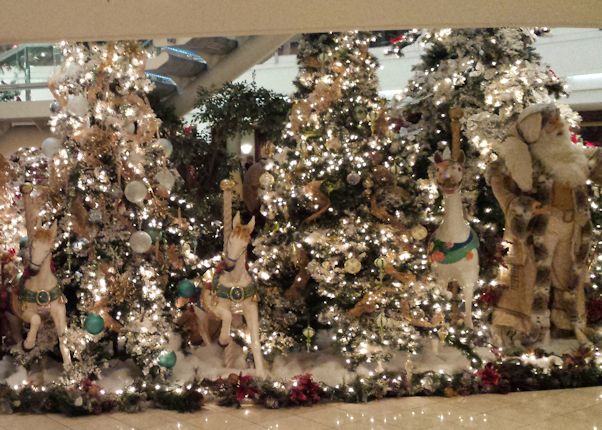 Crystal Plaza at Christmas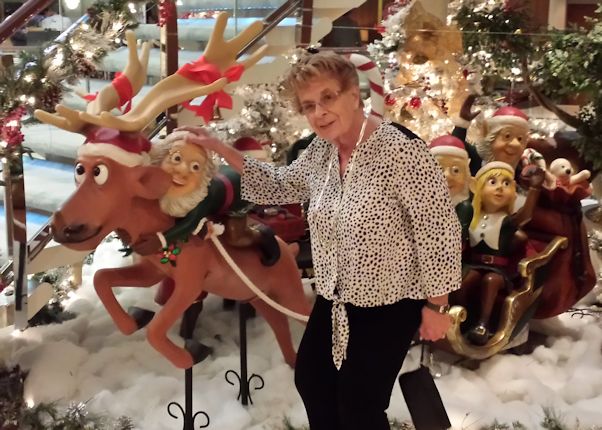 Crystal Plaza at Christmas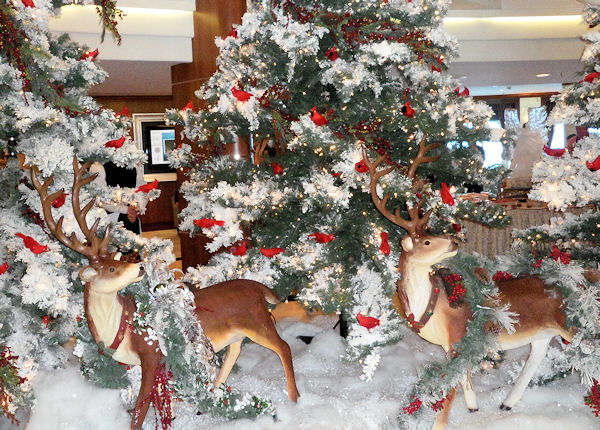 Crystal Plaza at Christmas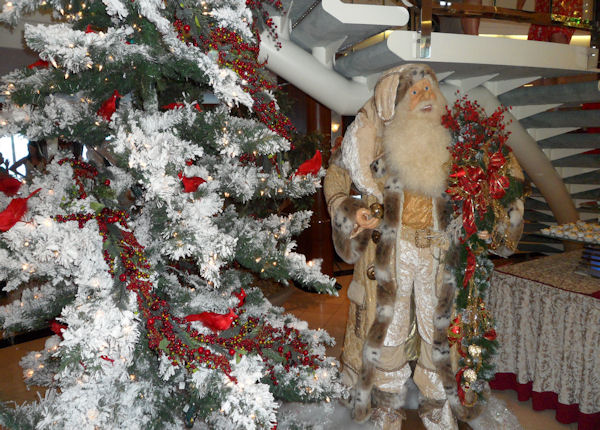 Crystal Plaza at Christmas
Shops, Casino & Lounges - Symphony Deck 6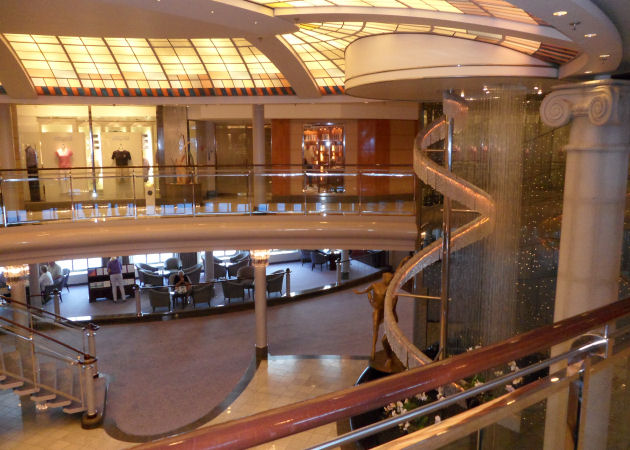 Deck 6 is home to three shops, Apropos, Crystal Collections and Facets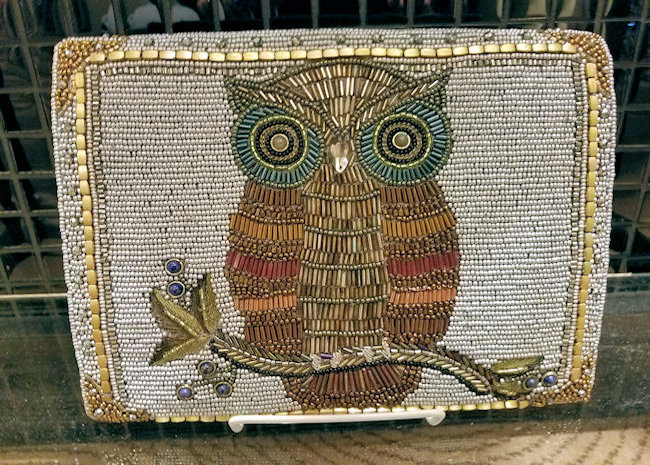 Judith Lieber purses for sale in Apropos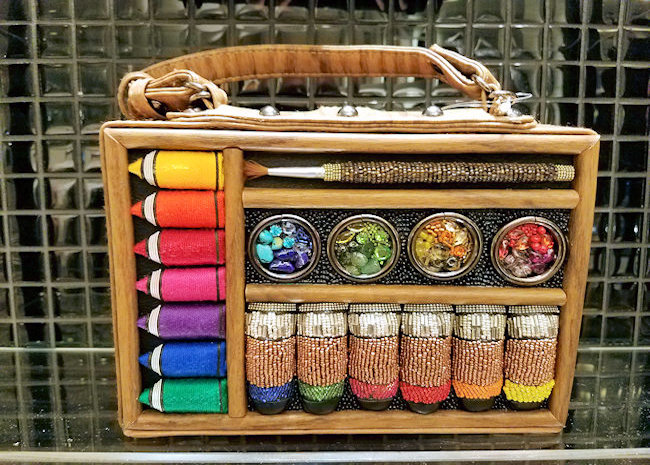 Judith Lieber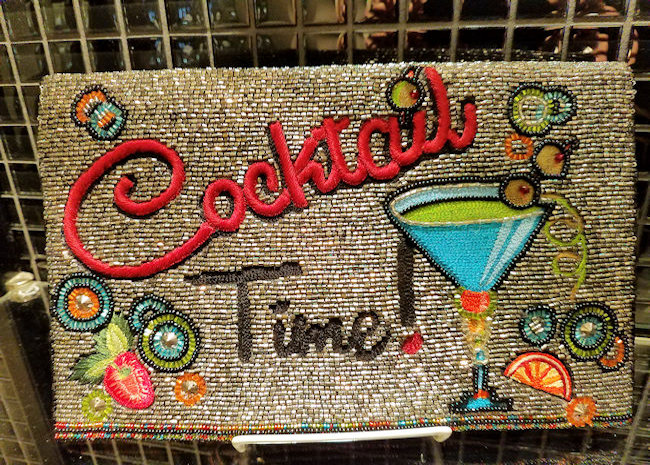 Judith Lieber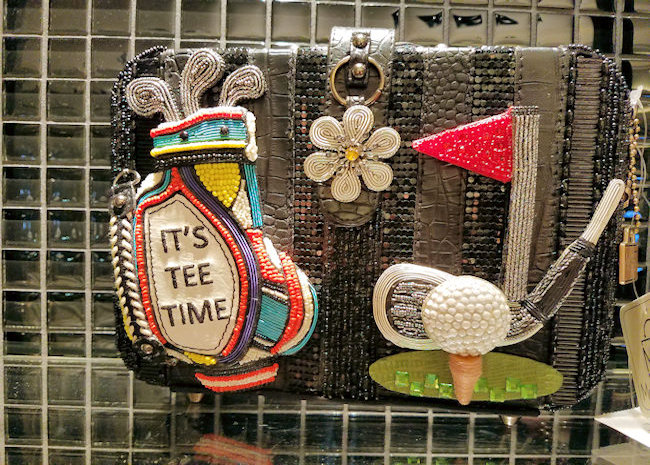 Judith Lieber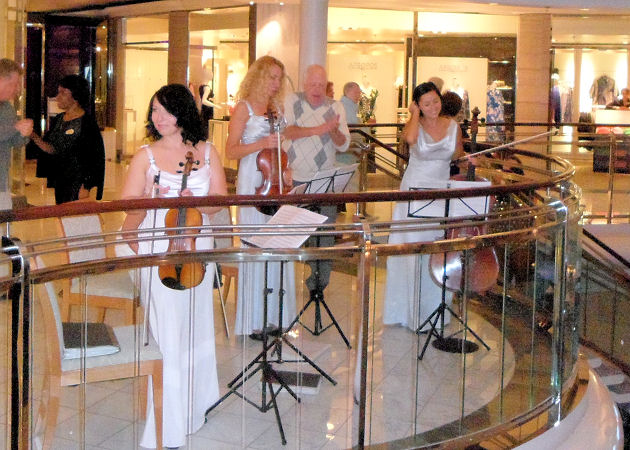 Chamber music every afternoon with these pretty musicians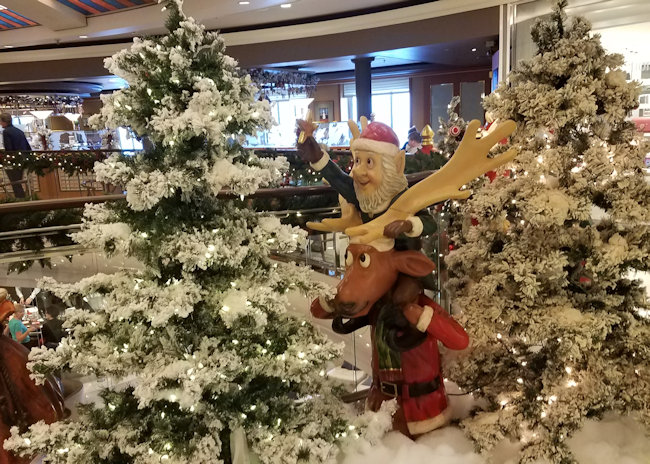 The mezanine at Christmas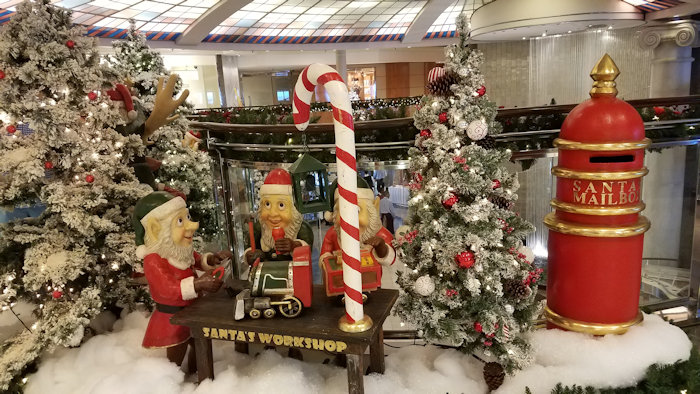 The mezanine at Christmas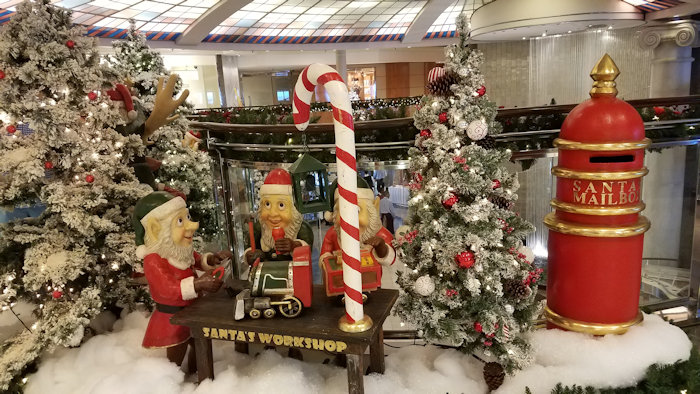 The mezanine at Christmas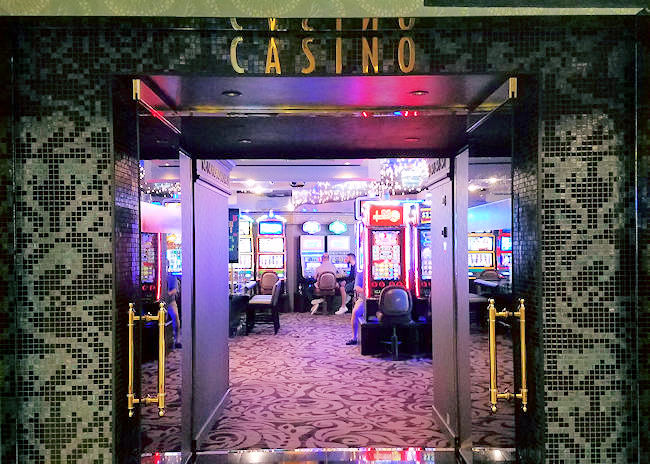 Casino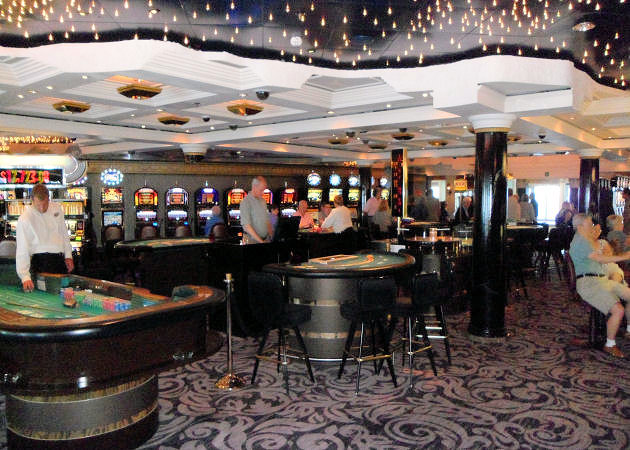 The casino. Joan entered the slot contest and.... Lost!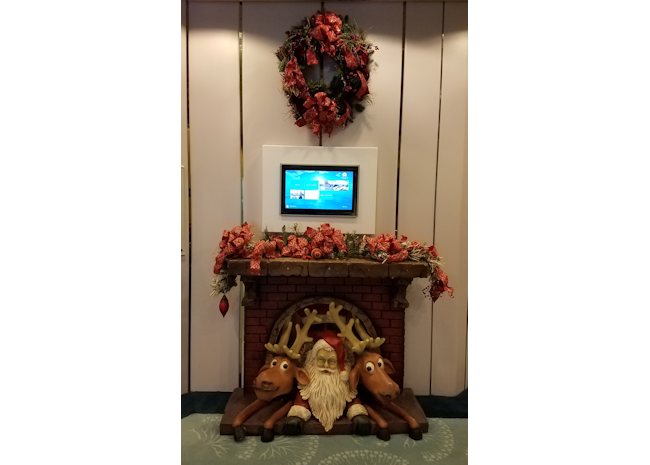 Christmas Decoration on Deck 6. Touch-screen TVs are available around the ship to check out activities and menus
Shops, Casino & Lounges - Serenity Deck 6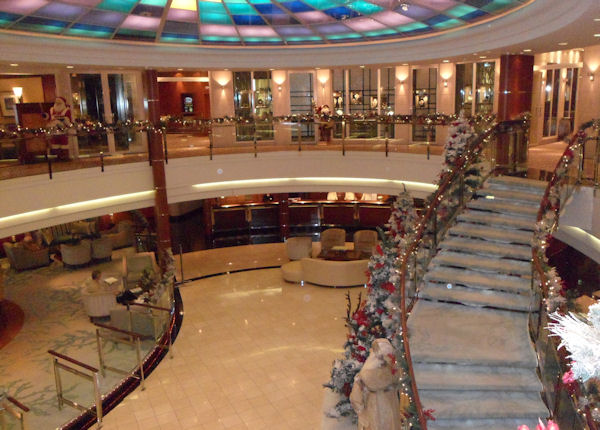 Avenue of the Stars is home to three beautiful botiques located above Crystal Plaza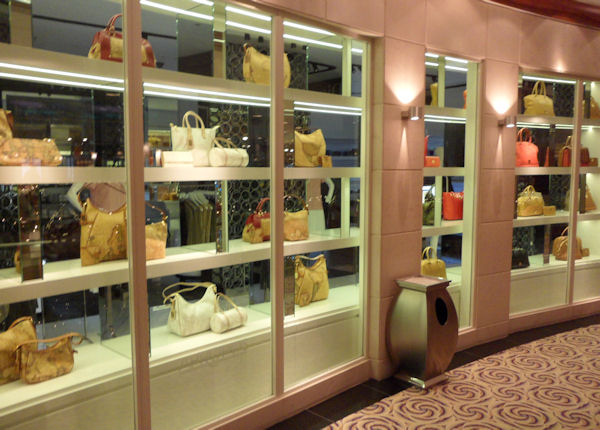 Apropo - Apparel and accessories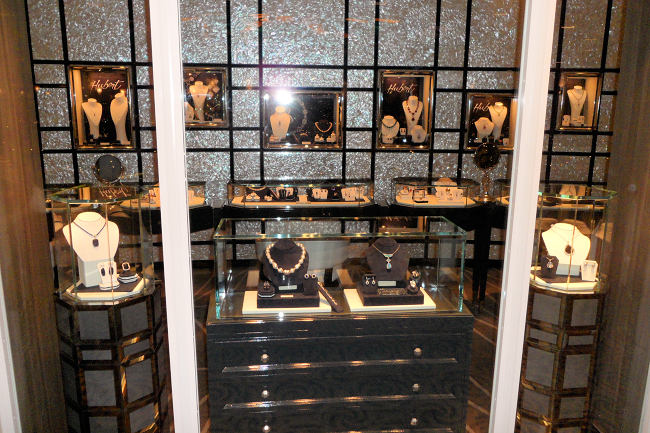 Facets - Fine Jewelry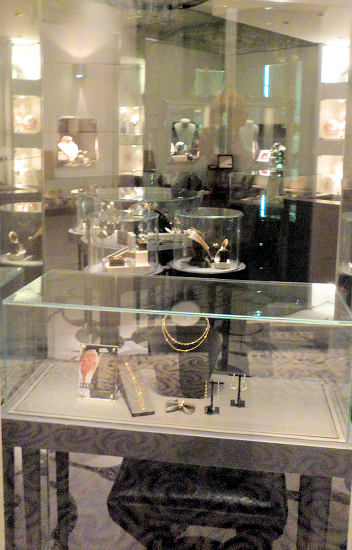 Crystal Collections - There was a pair of diamond cufflinks in this shop for $6,600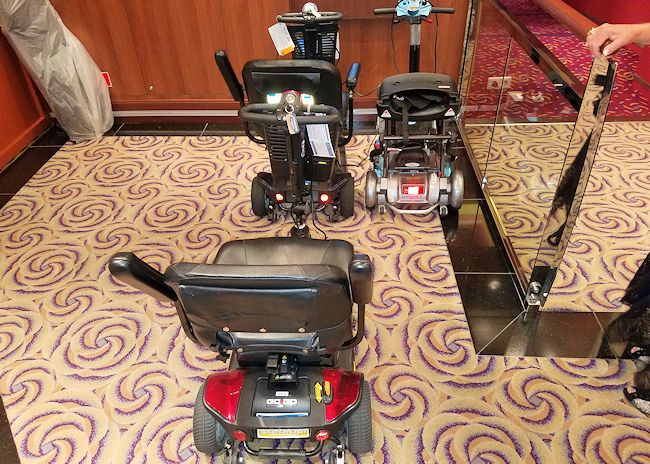 Stored for the night on the mezanine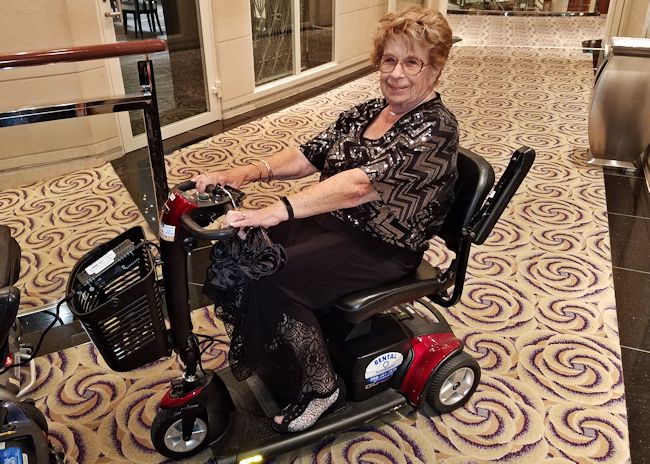 How fun would it be to take these on late night spin around the Avenue of the Stars?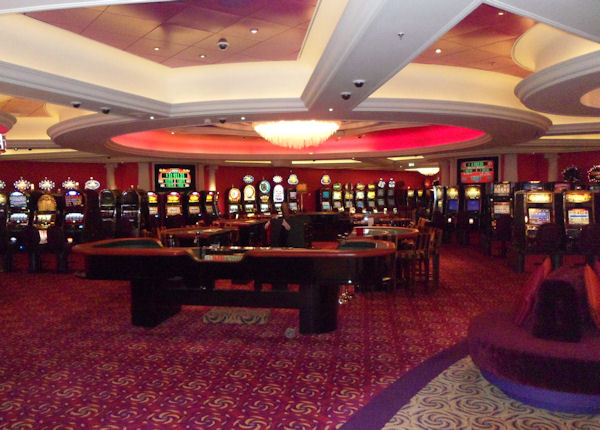 The Casino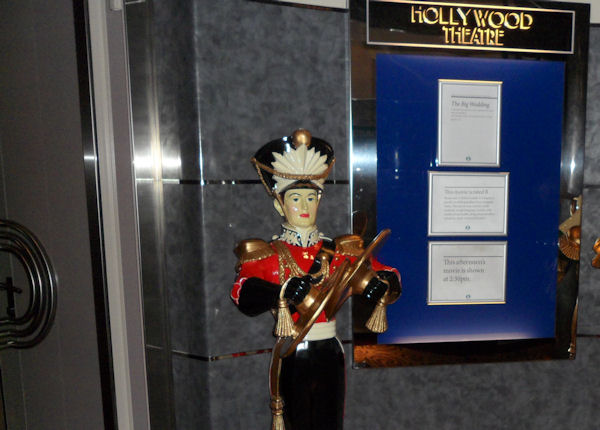 Hollywood Theater - Daily movies and lectures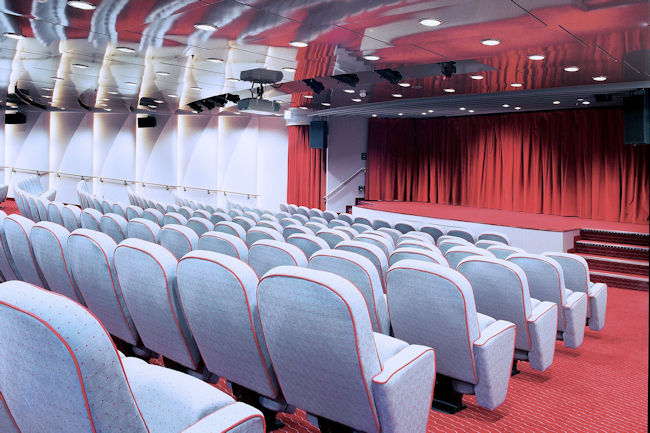 The Hollywood Theater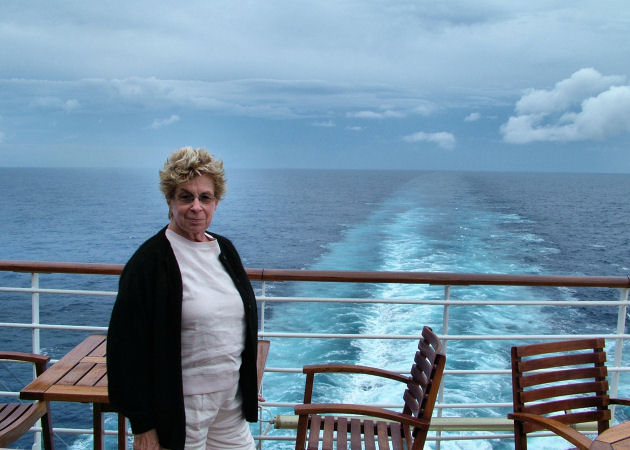 Joan just hanging out enjoying the ocean view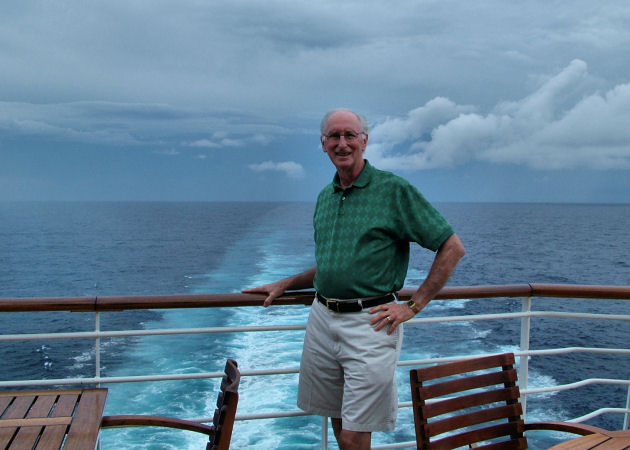 Looks like someone's been eating too much. Pull that gut in!
Symphony Promenade Deck 7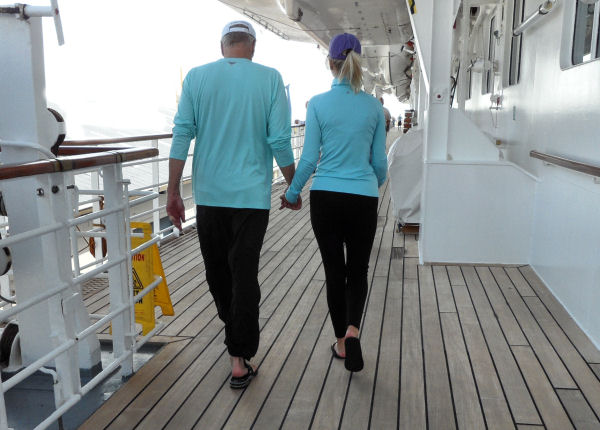 Crystal ships still have a 360° promenade deck - Deck 7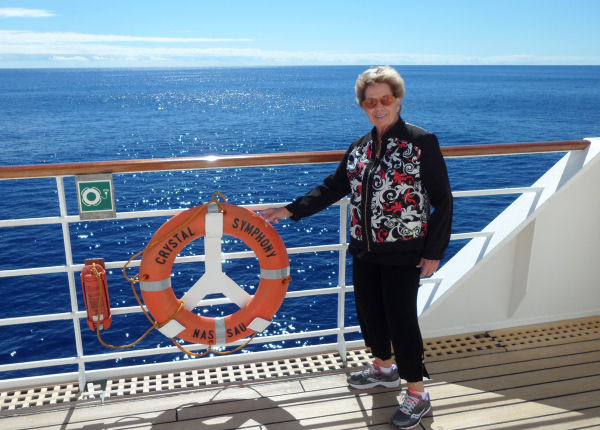 Life preserver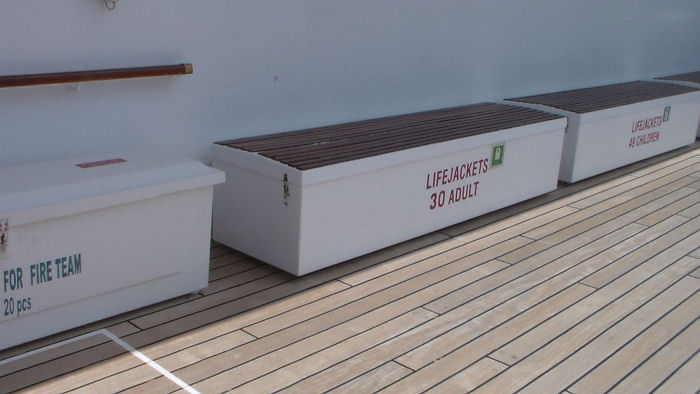 Extra life jackets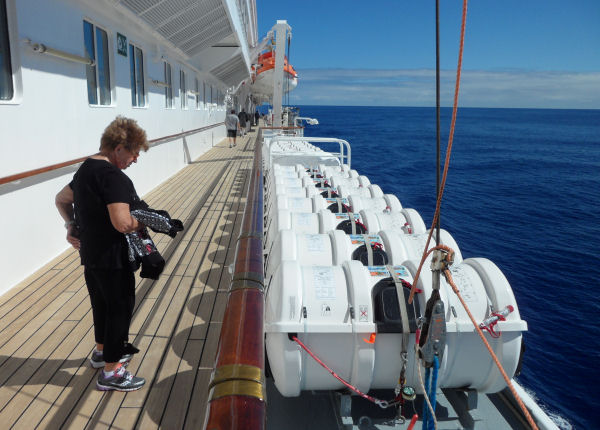 Life rafts?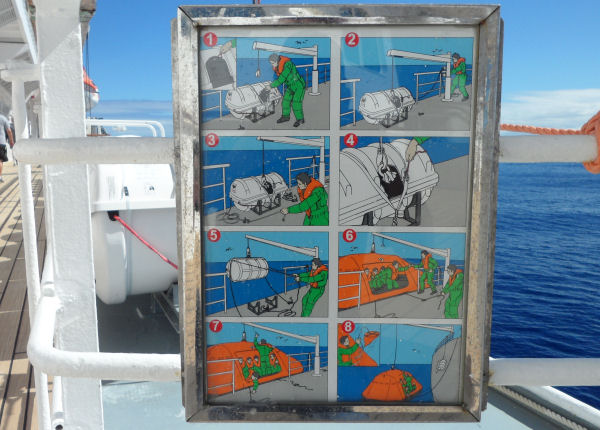 How those little
pods
inflate into man-size life rafts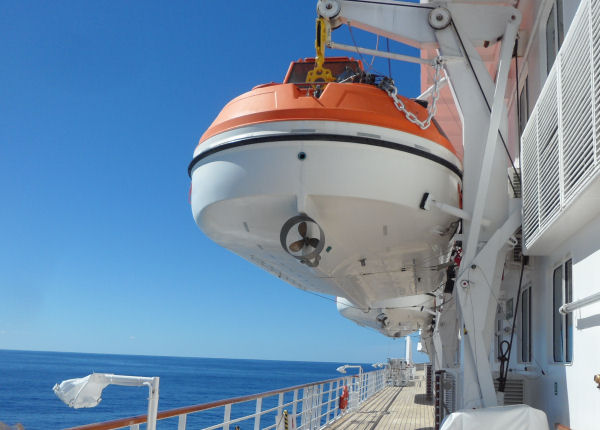 Life boats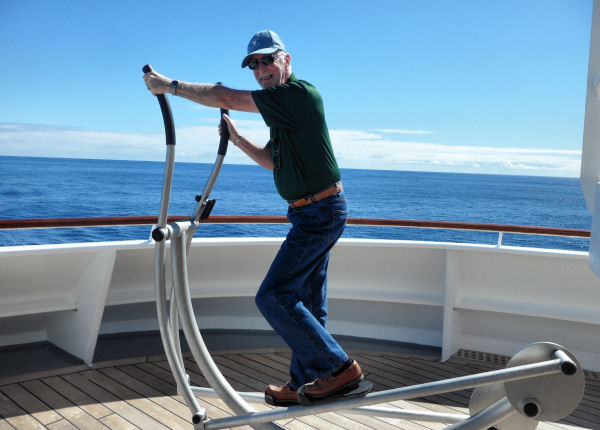 Promenade deck workout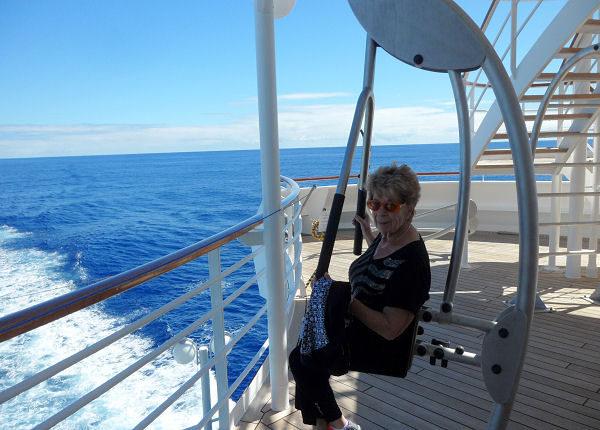 Promenade deck workout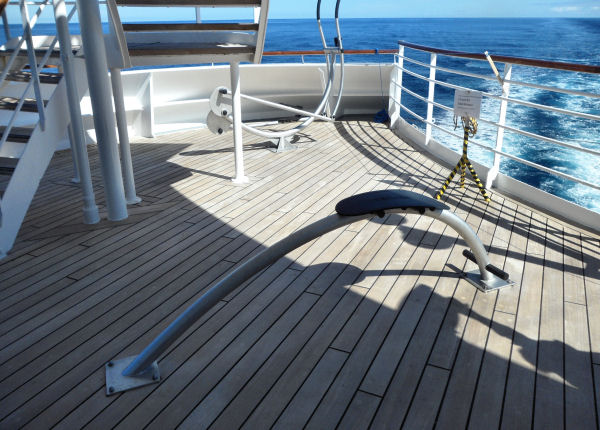 Promenade deck workout but what is it?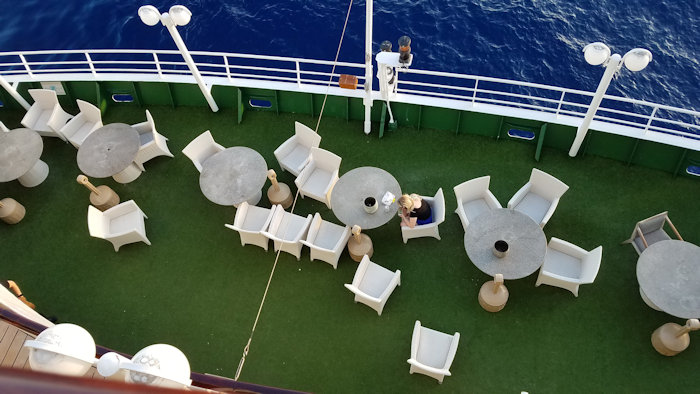 The crew's outdoor lounge on deck 5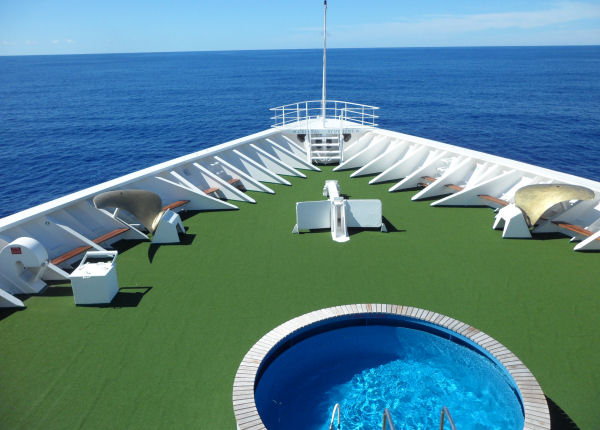 Crew's Pool in the Bow on Deck 7
Serenity Promenade Deck 7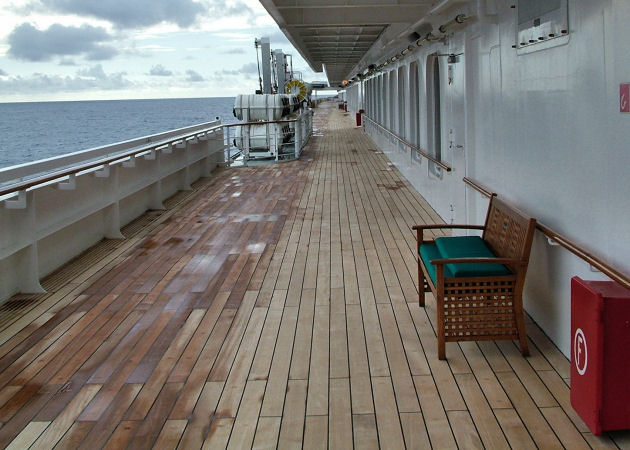 Crystal ships still have a 360º Prominade Deck - deck 7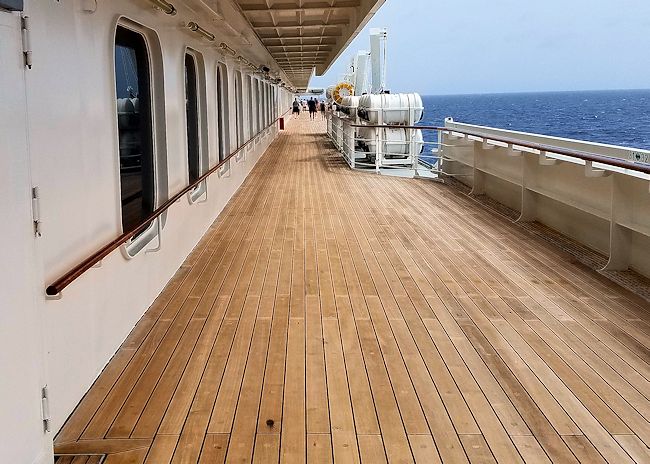 Crystal ships still have a 360º Prominade Deck - deck 7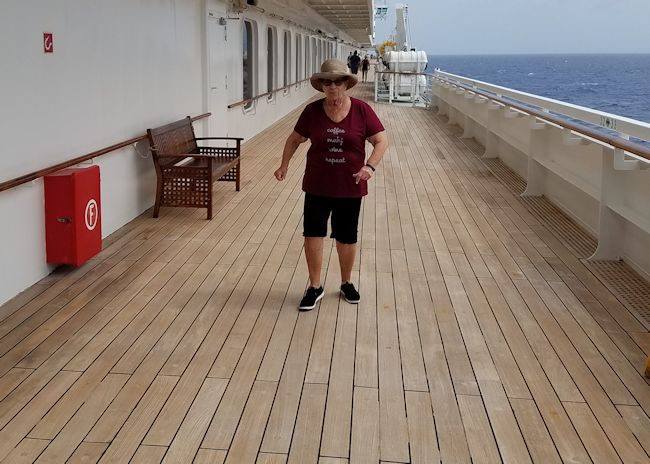 Count your laps around the Promenade Deck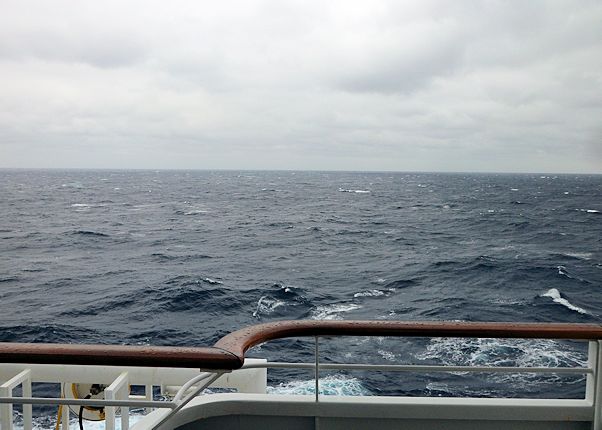 The ocean at 17.8 knots (Beaufort 7). The waves look small from our cabin on deck 8 but they are 8 to 10 feet high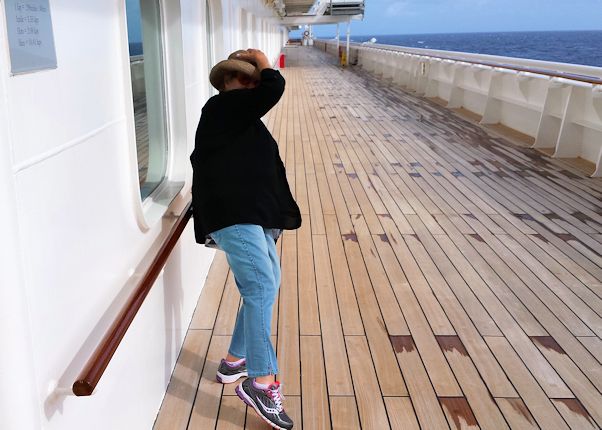 On the Deck with a 17.8 knot wind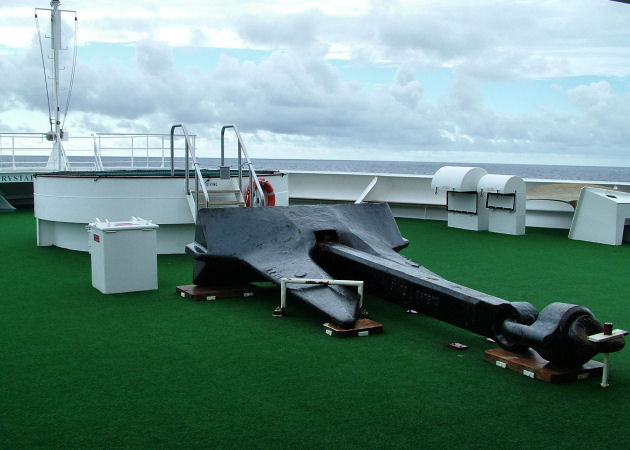 An old anchor lies in the bow area on deck 7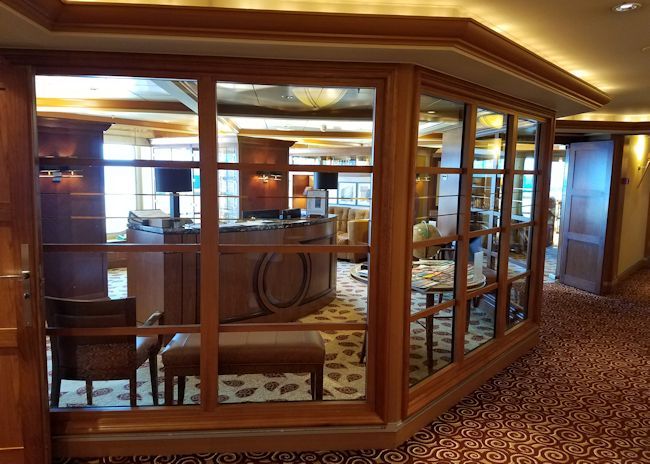 The Library is on Deck 7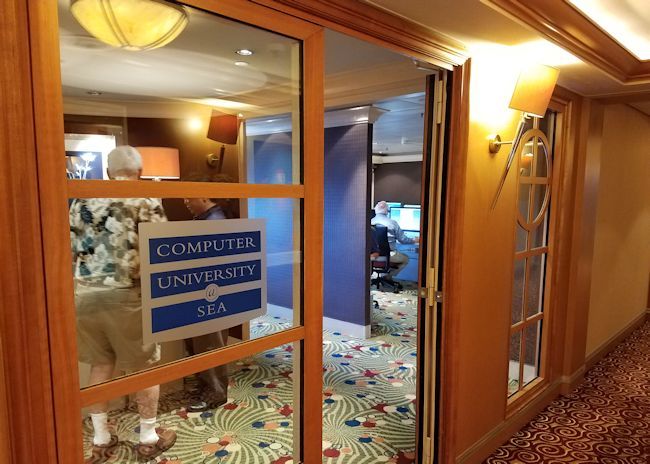 Computer University, Deck 7. Go online for emails and games or take lessons on just about anything you can do with a computer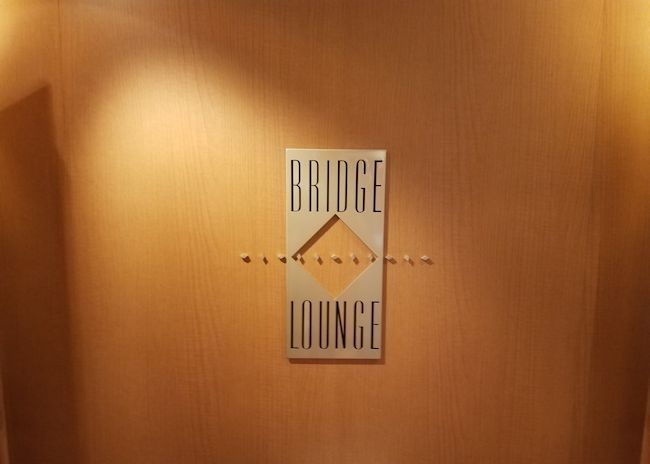 The Bridge Lounge is on Deck 7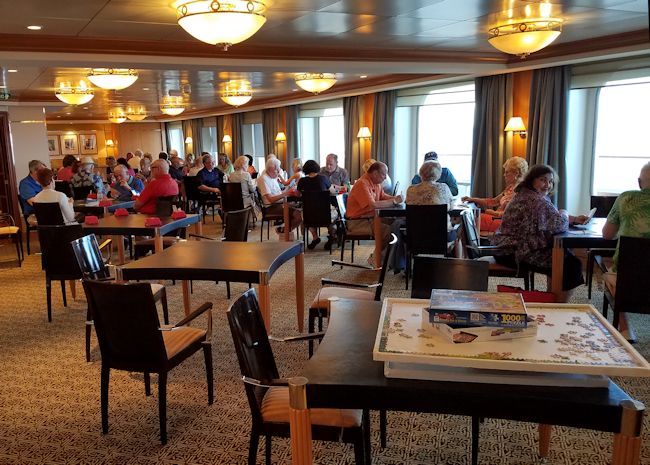 Play Bridge and even take lessons
Pool & Jacuzzi Symphony Deck 11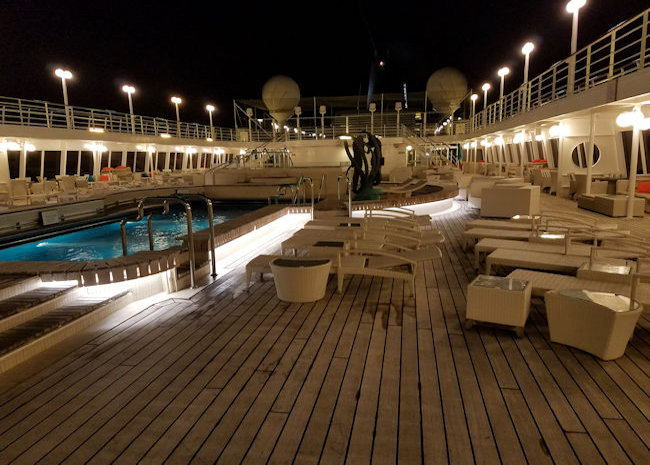 Deck 11 at night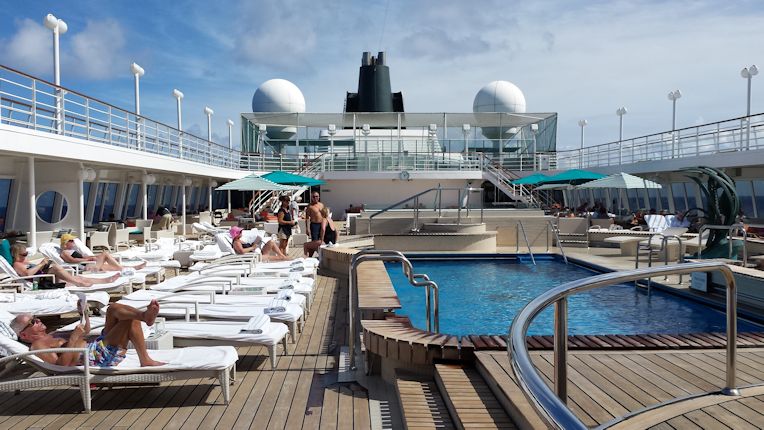 Pool Deck #11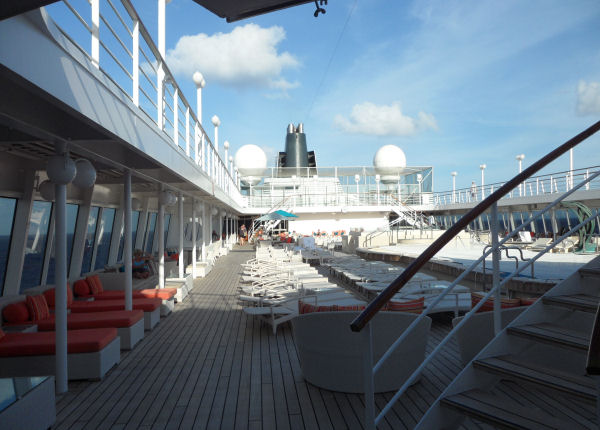 A quiet day around the pool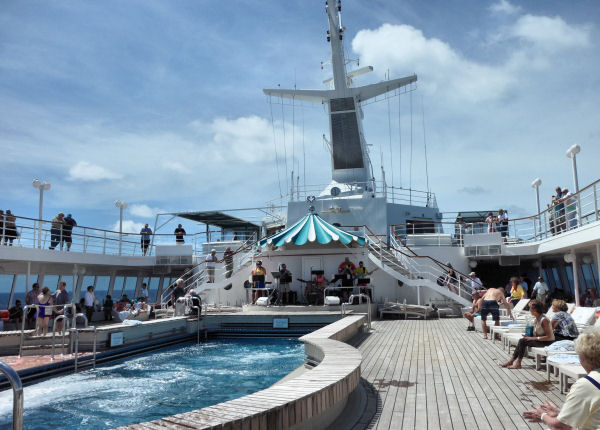 Crystal Sextet entertains at the pool each afternoon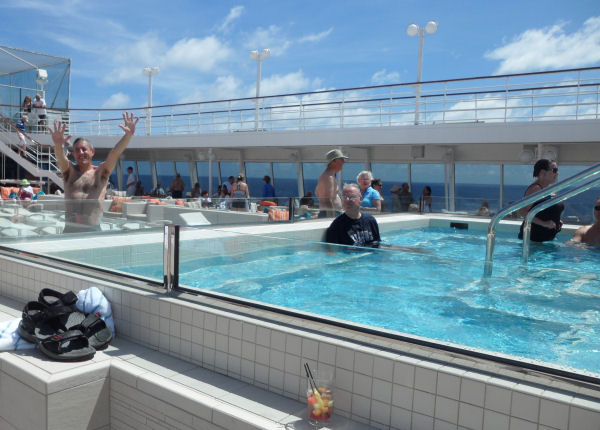 Enjoying the jacuzzi
Pool & Jacuzzi Serenity Deck 12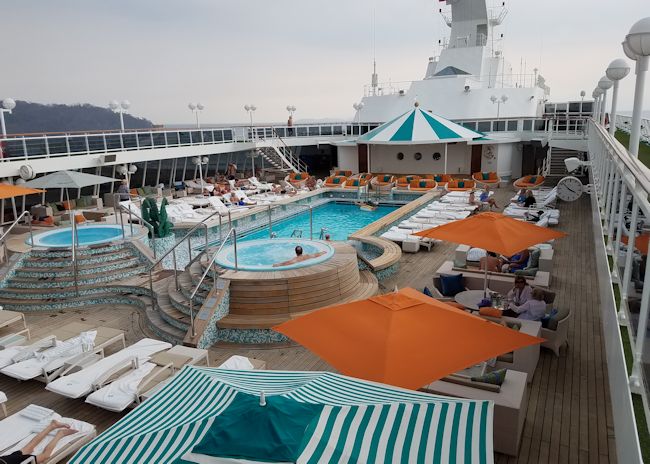 Enjoy the Water, Sun, Lounging, Music, Cocktails and Beverages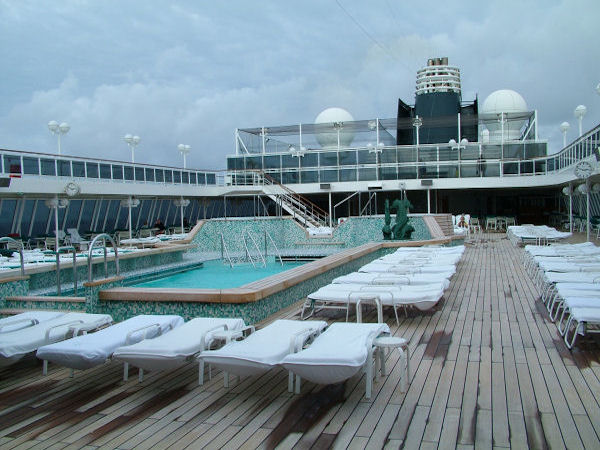 The pool is pretty quiet during chilly or stormy days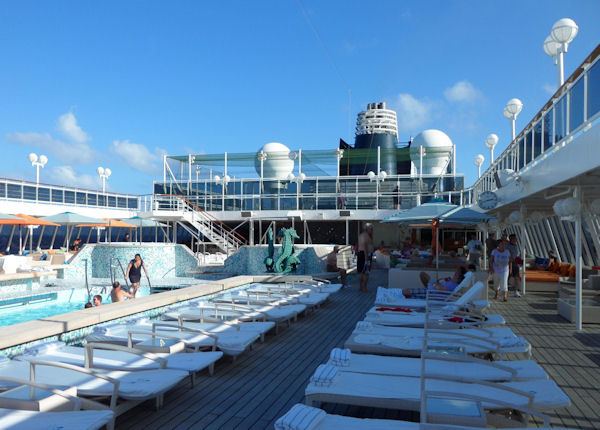 The pool becomes more inviting on calm, sunny days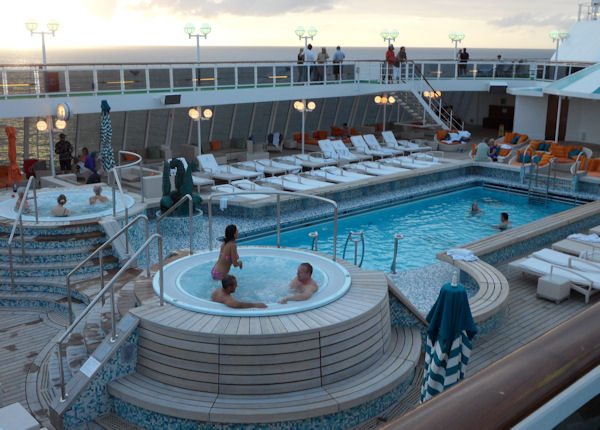 Pool and jacuzzies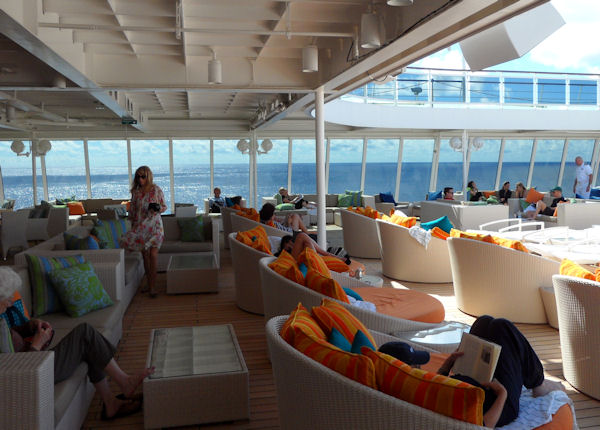 There is plenty of room to relax on the Pool Deck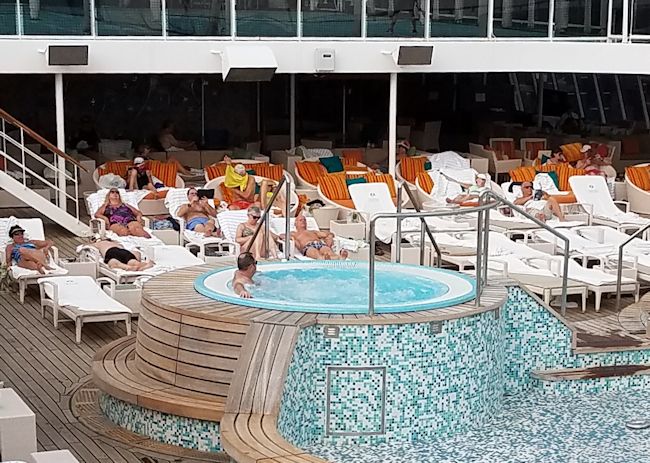 Enjoying the Jacuzzi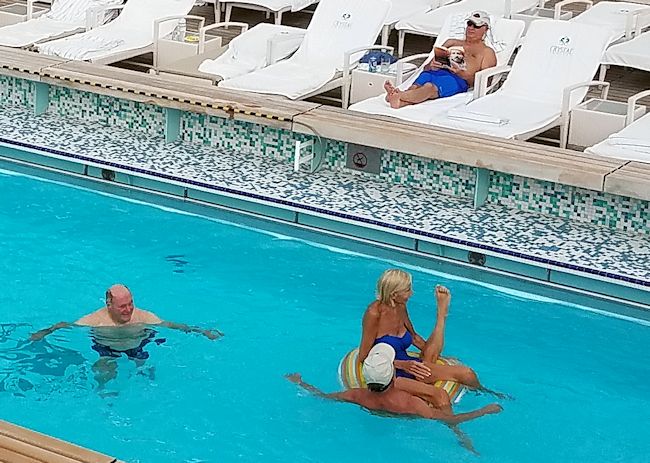 Enjoying the pool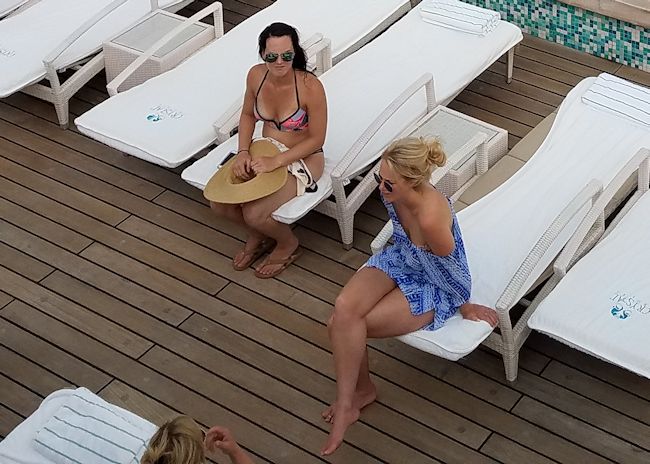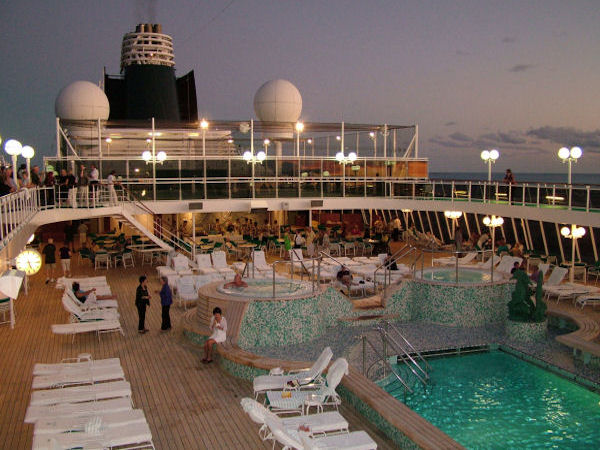 Outdoor on Deck 12 on a warm evening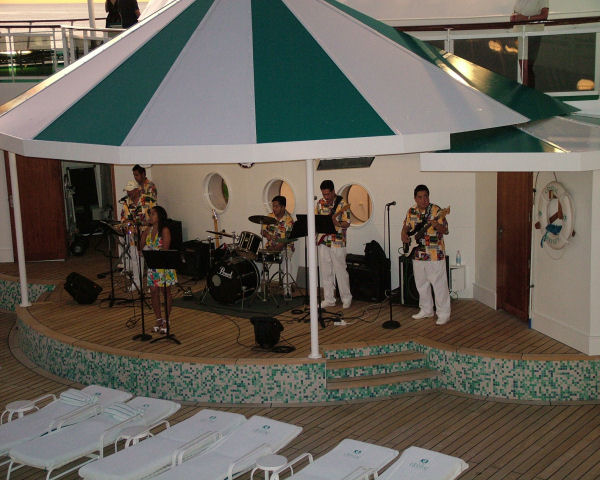 There was always music somewhere, even at the pool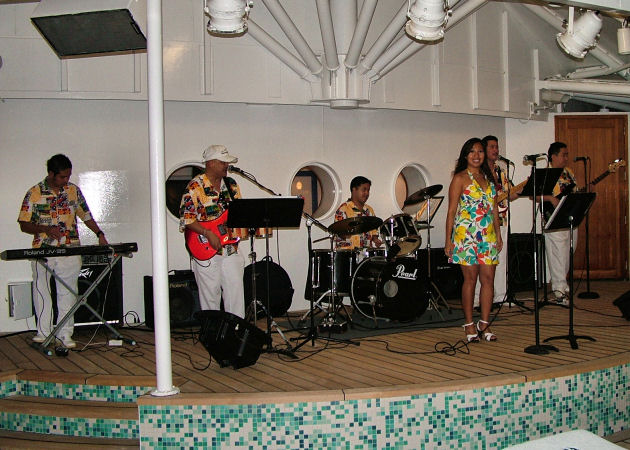 The Crystal Sextet
Tennis & Golf Symphony Deck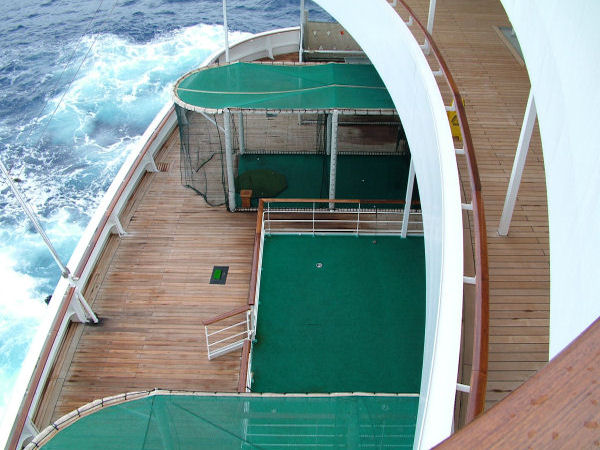 Golf nets and putting green are located aft on Deck 6. Free instructions are offered daily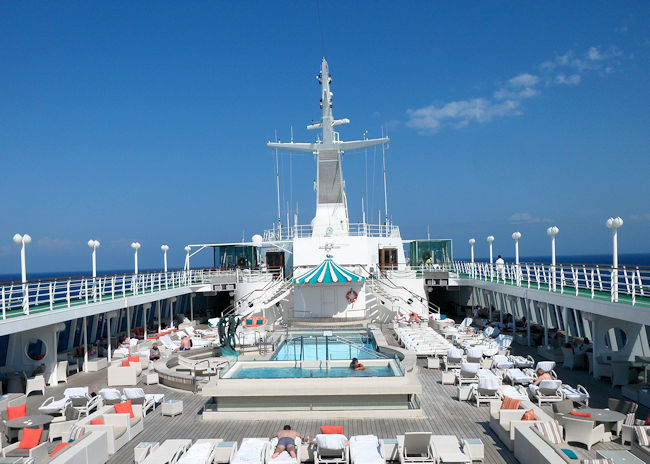 Looking Forward on Deck 12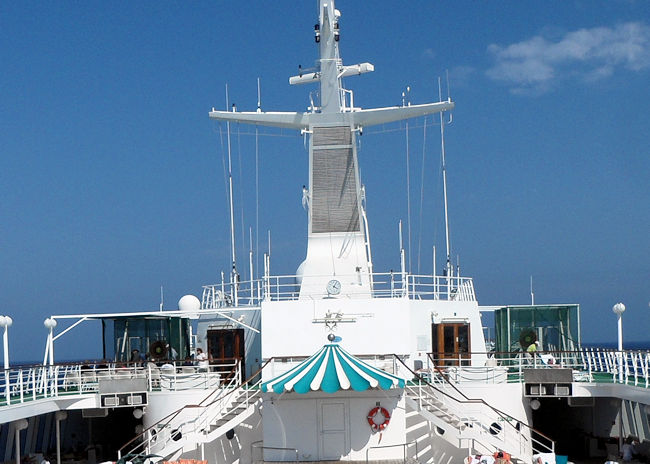 Golf driving nets on Deck 12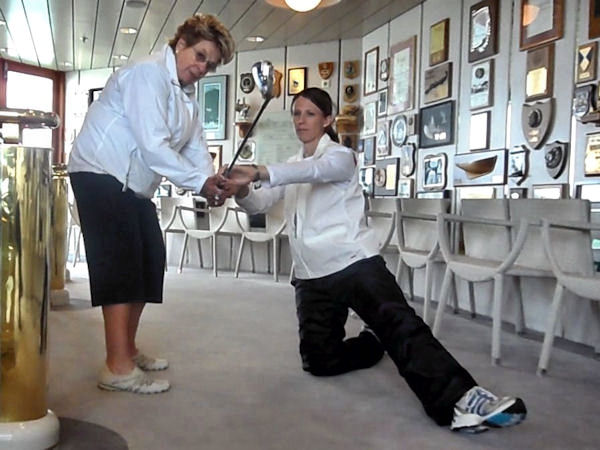 Private lessons with Karen Kneissler on Deck 12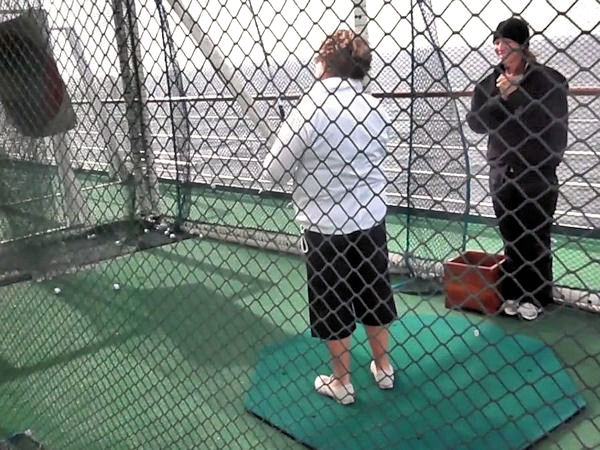 Lessons at the golf nets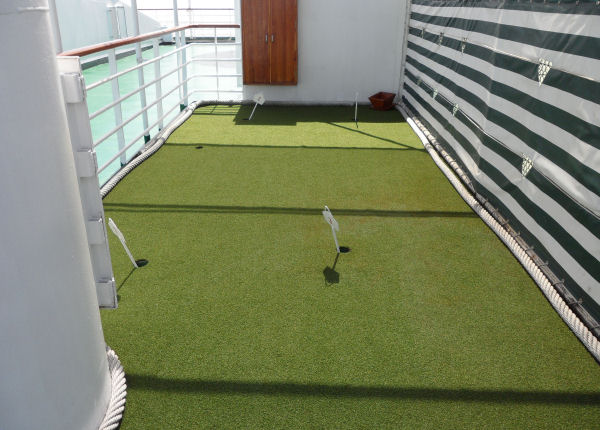 Putting green on Deck 12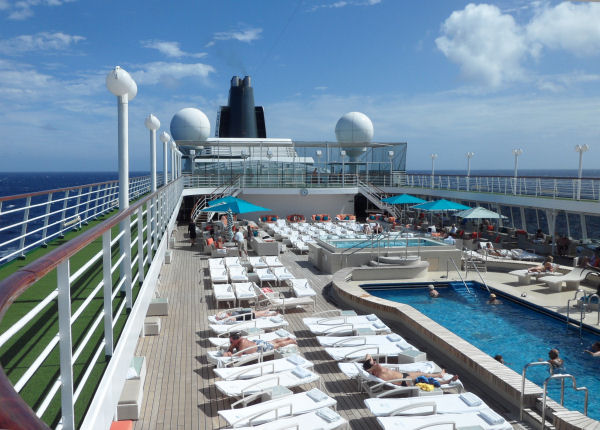 Looking Aft on Deck 12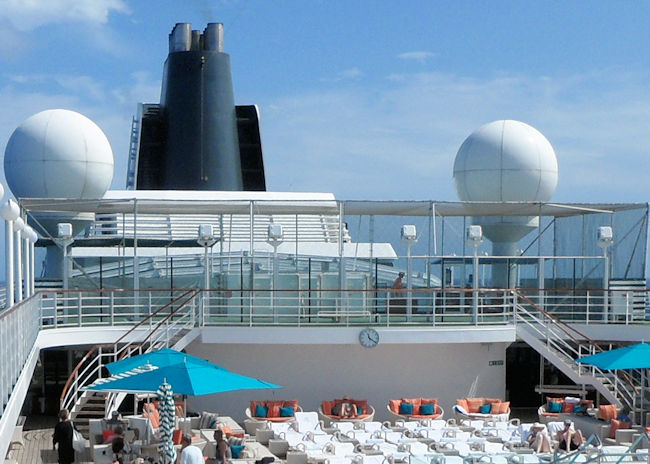 Paddle Tennis Court on Deck 12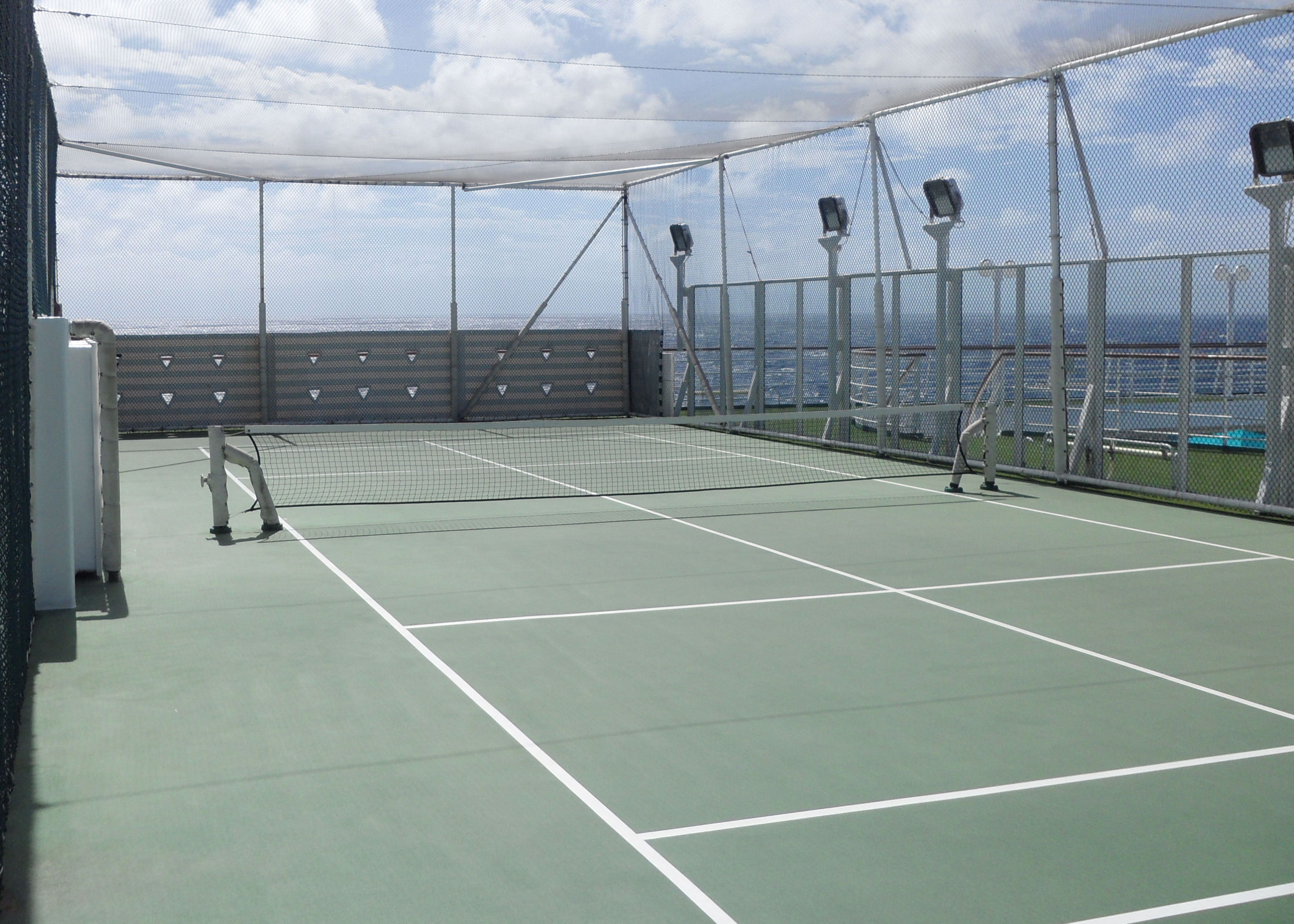 Padddle Tennis Court on Deck 12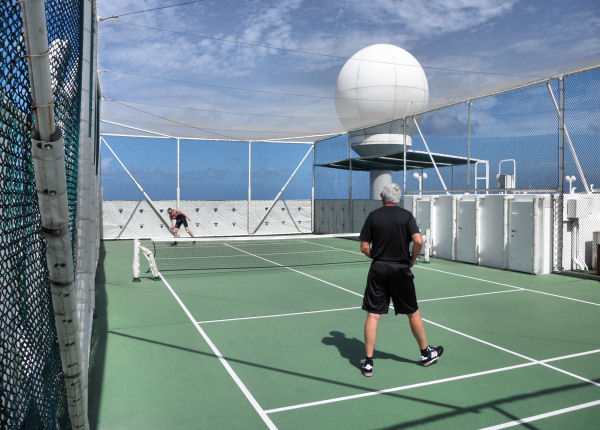 Deck 12 Paddle Tennis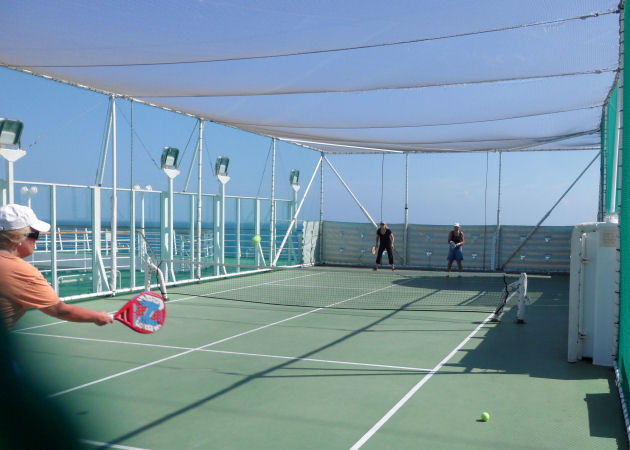 Deck 12 Paddle Tennis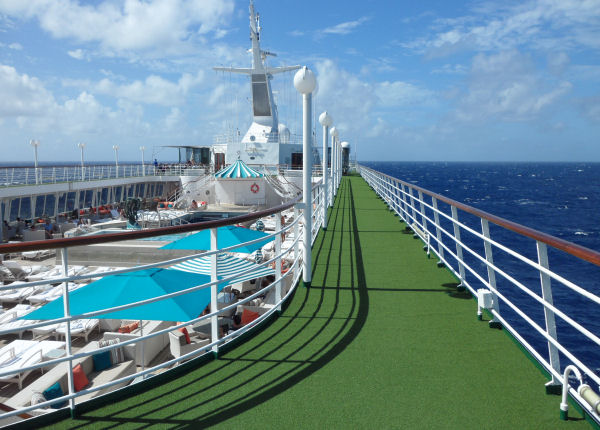 The View From Deck 12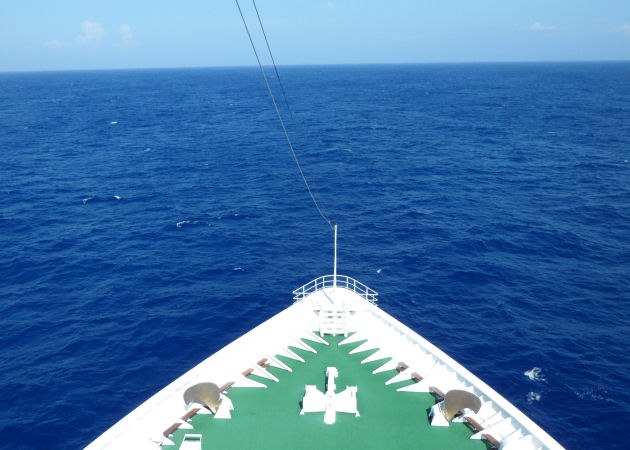 See where you're headed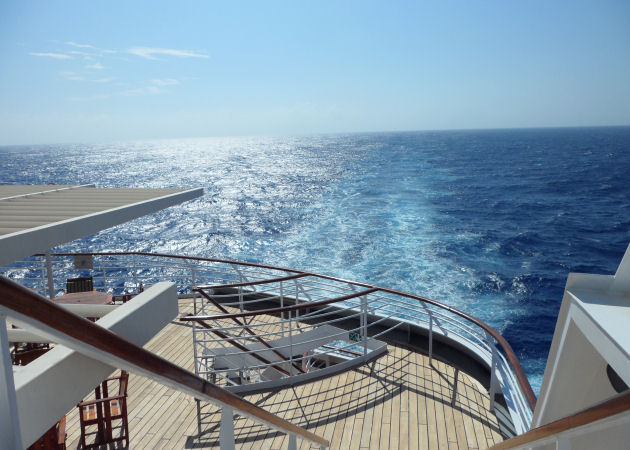 See where you've been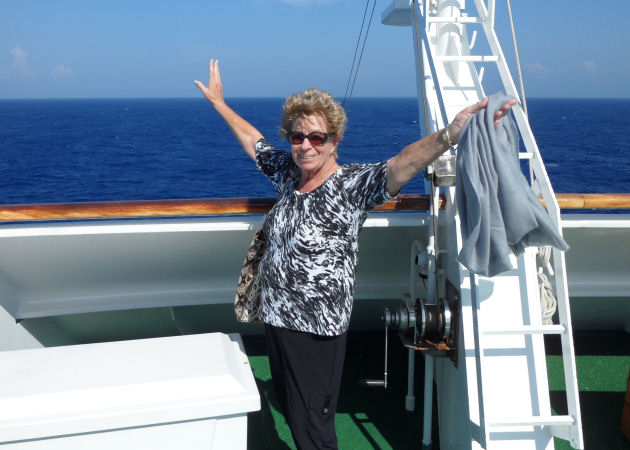 Play "Titanic" star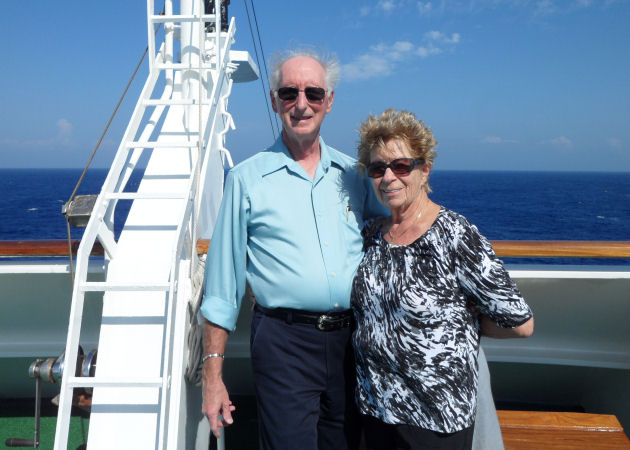 Get a new hair do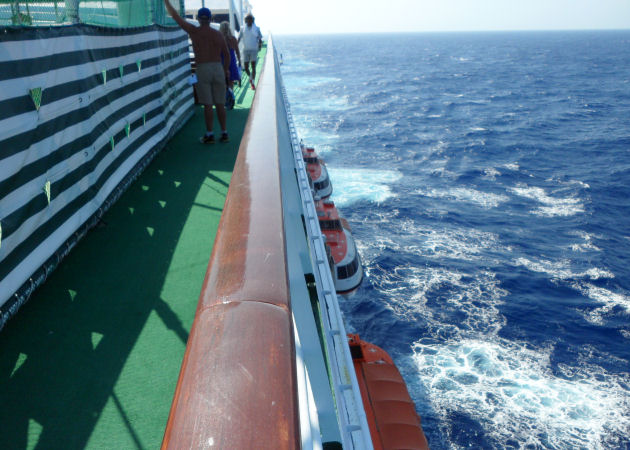 Watch paddle tennis, walk or jog on Deck 12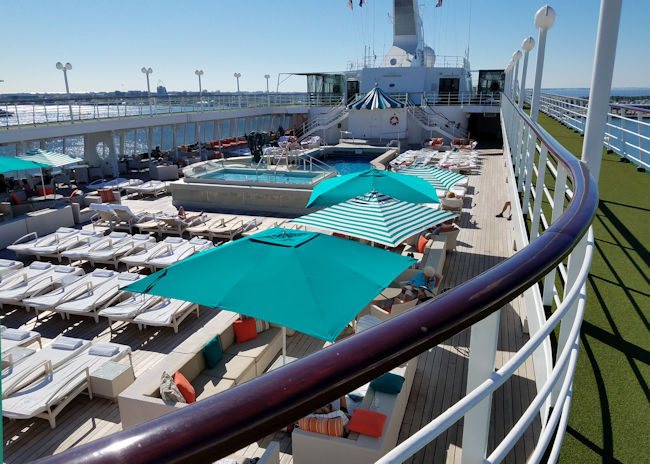 Check out the pool deck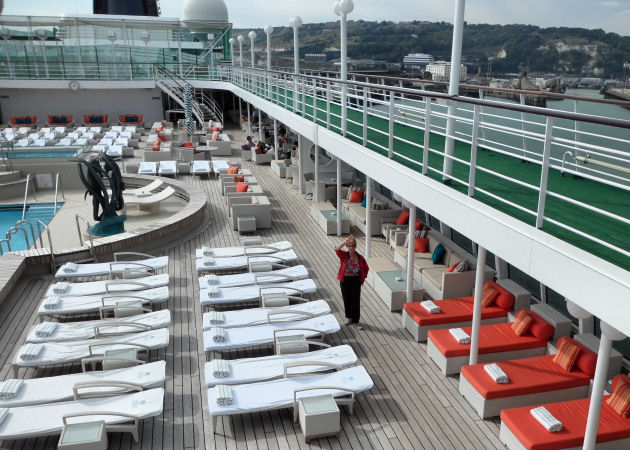 Look for a familiar face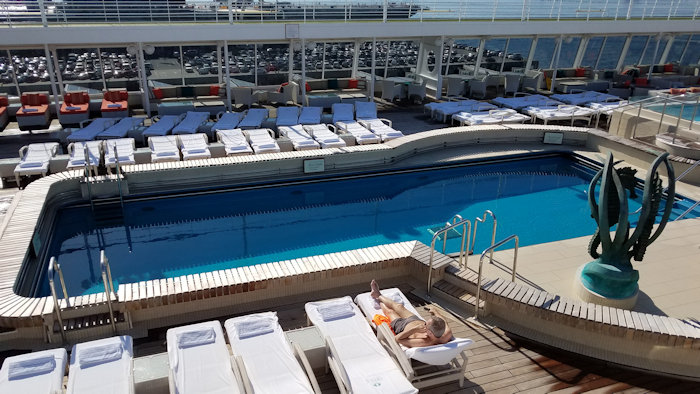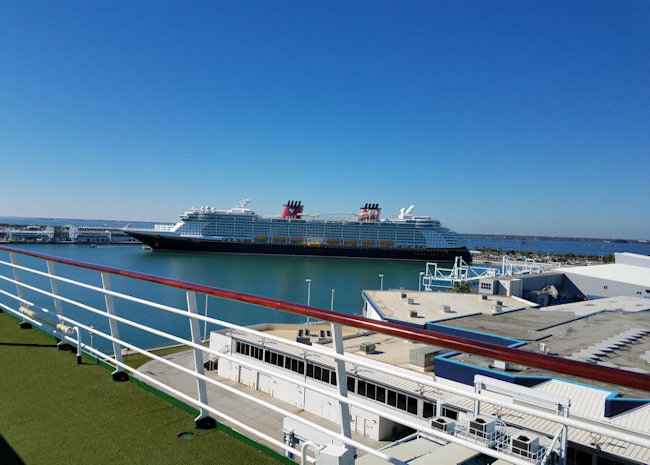 The view from Deck 12 while in port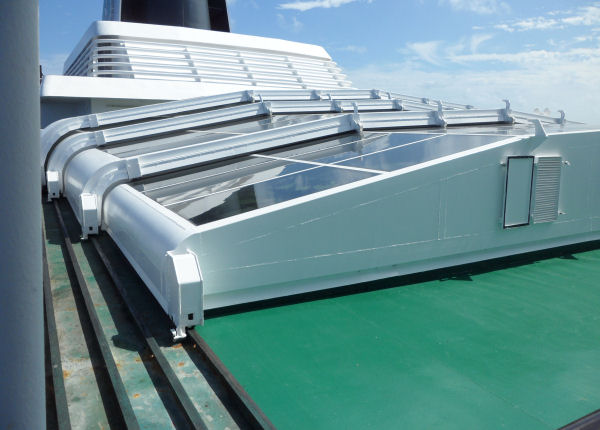 The retractible roof over the Silk Restaurant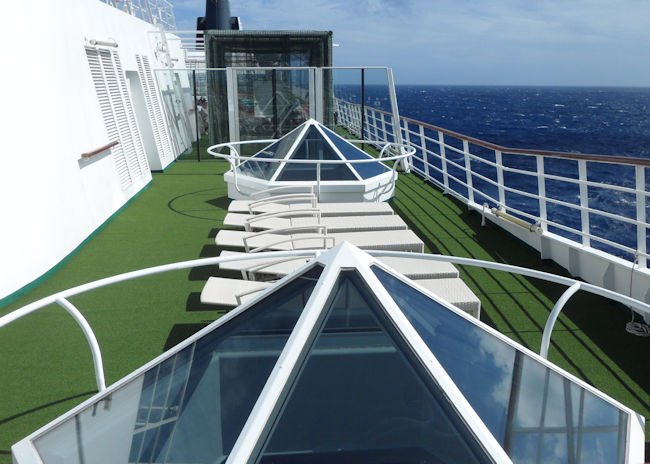 The Skylights Over Palm Court
Tennis 13 & Golf Serenity Deck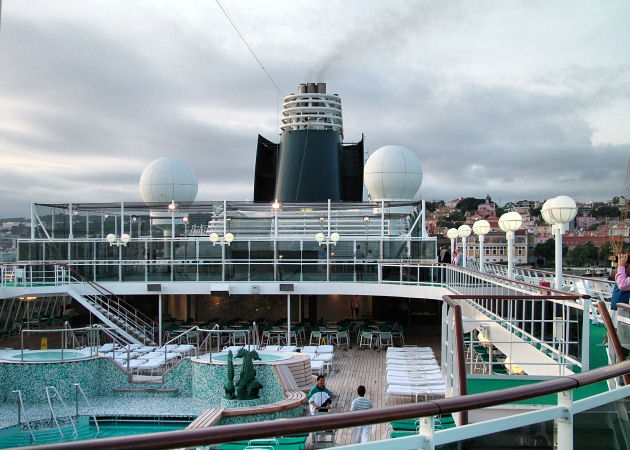 Looking aft on Deck 13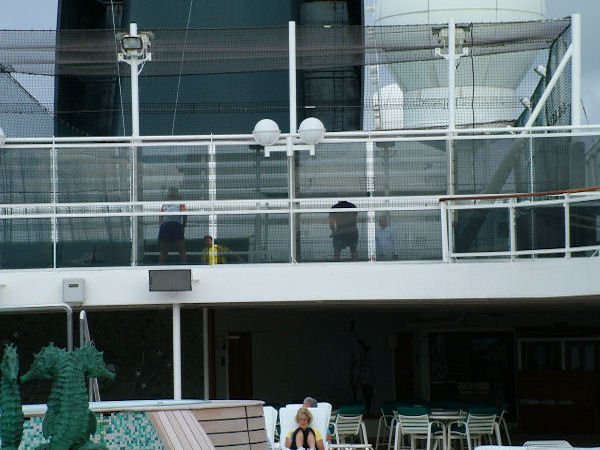 Paddle Tennis courts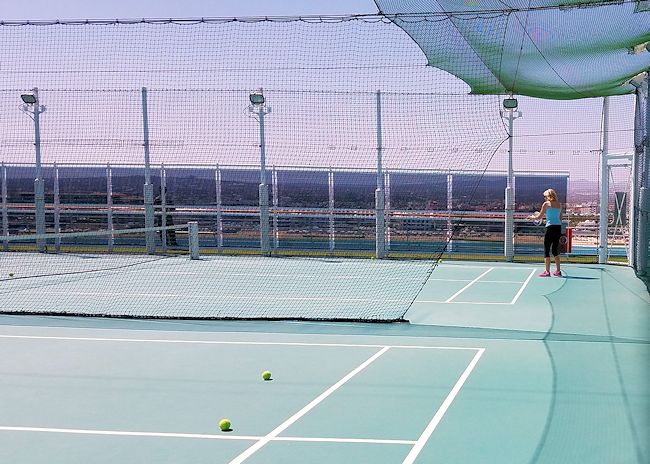 Paddle Tennis is a very popular sport on board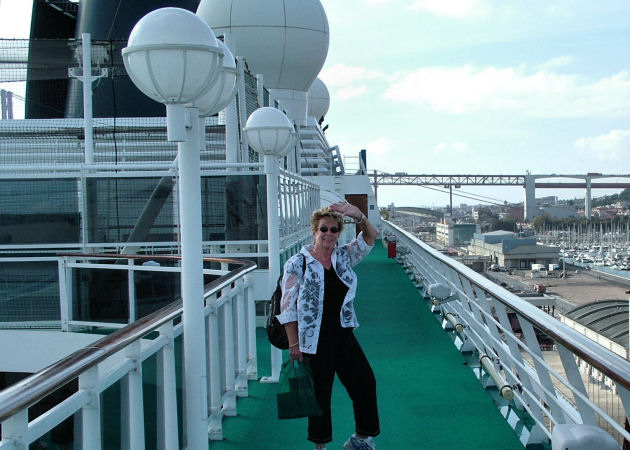 Deck 13 is a great place to be during the
sail away
parties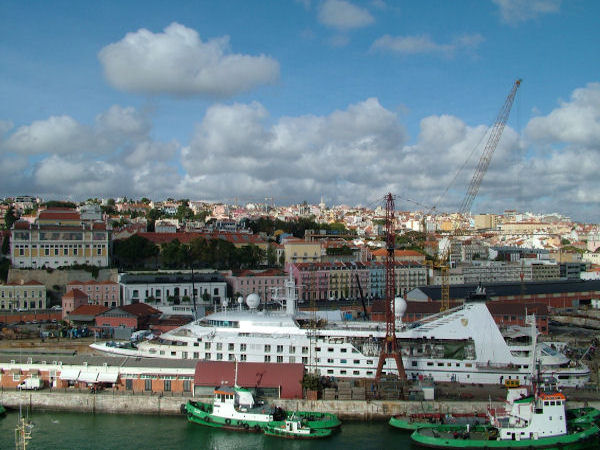 View of Lisbon from Deck 13. Joan has sailed many times on the
Seaborn
ship dry docked here Lisbon
Crossing The Equator by Sea - A Centuries-old Ceremony
King Neptune himself transforms "pollywogs" into bona fide "shellbacks"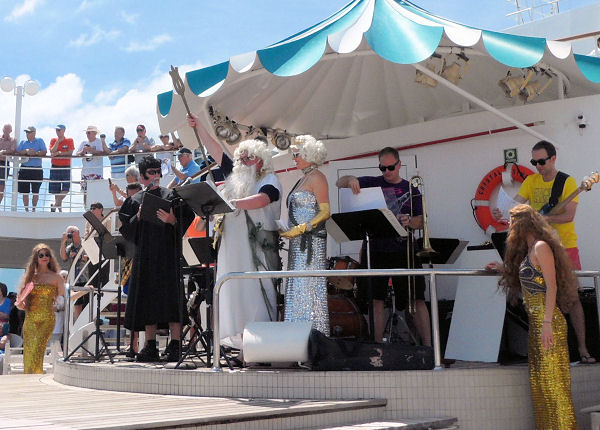 Crossing the Equator is a BIG Deal
All "polywogs" must appear in the court of King Neptune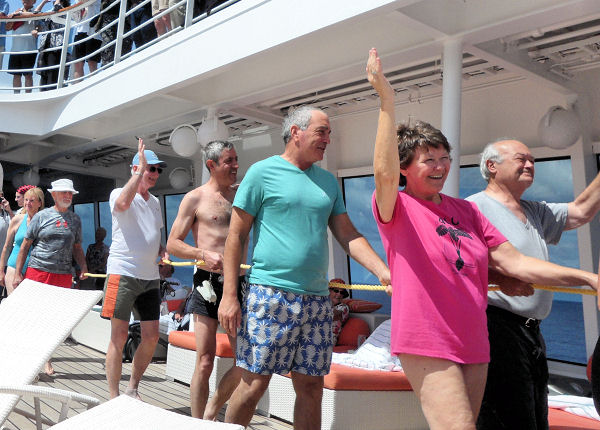 The "polywogs" are marched into King Neptune's court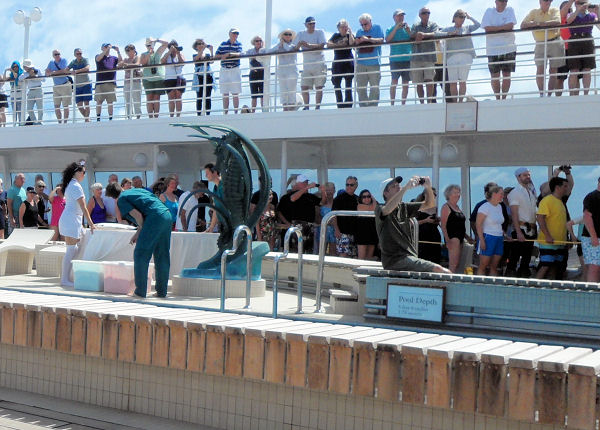 The "polywog's" fate awaits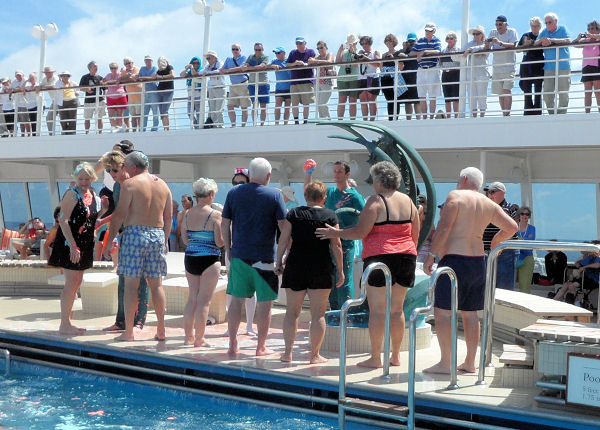 The "polywogs" are sentenced for rediculous crimes and doused with 'slim"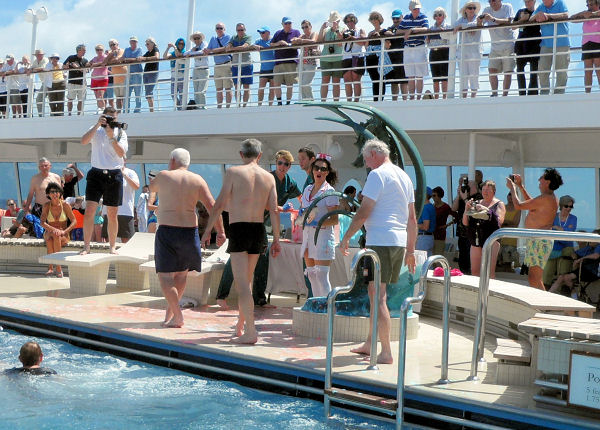 That's me in the T-shirt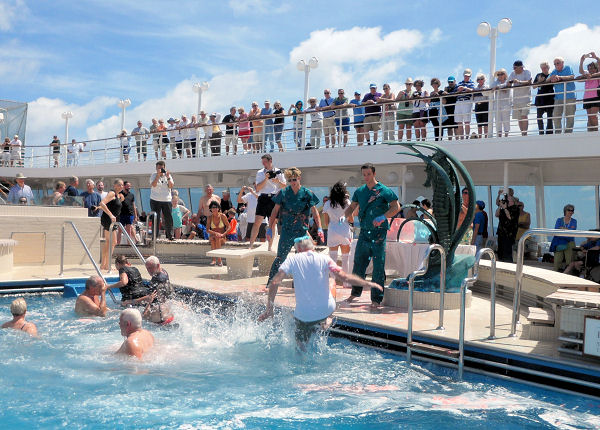 Sentenced, slimmed and thrown overboard (the pool)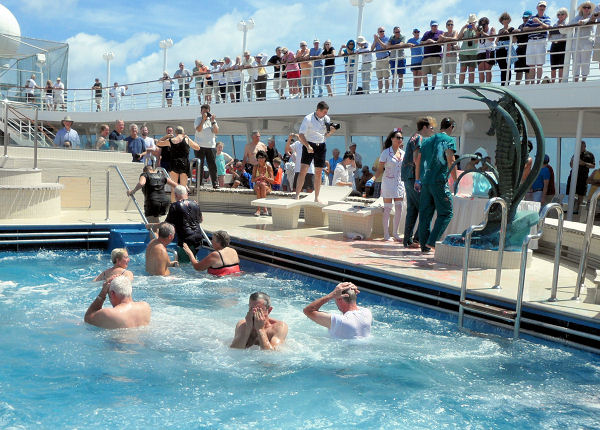 I have been initiated into the 'Order of Shellbacks"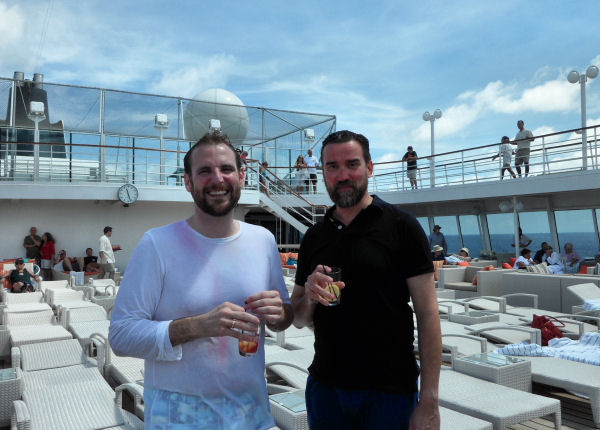 Eric and Andre celebrate their initiation into the 'Order of Shellbacks"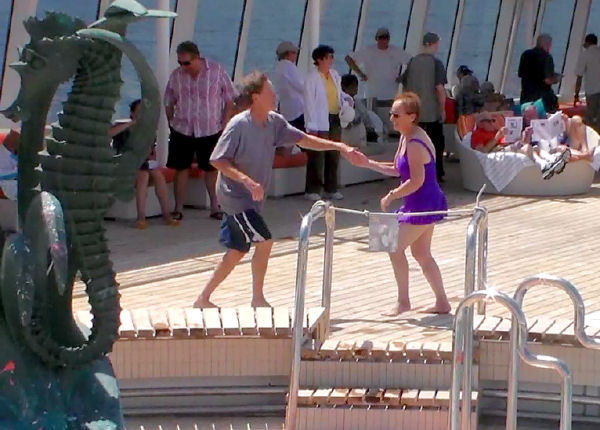 Jeff and Joette take advantage of the music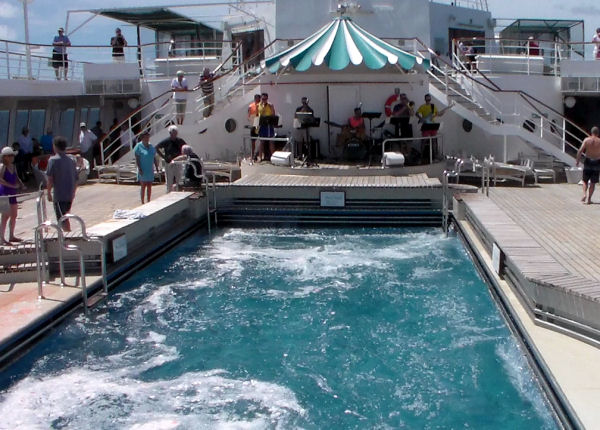 I think the pool suffered the most damage
Crew's "Tug-of-War"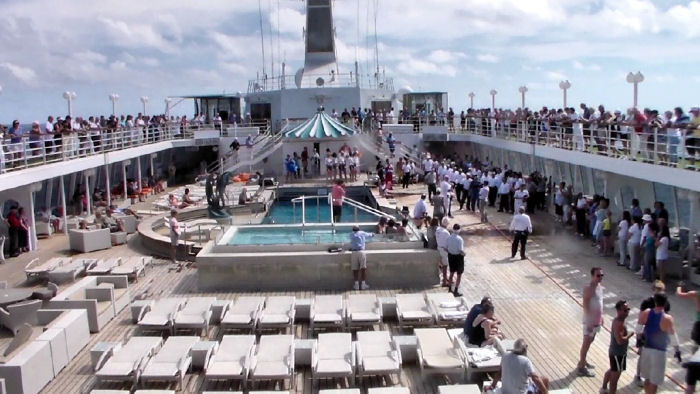 Hundreds gathered for the Crew's Tug-of-War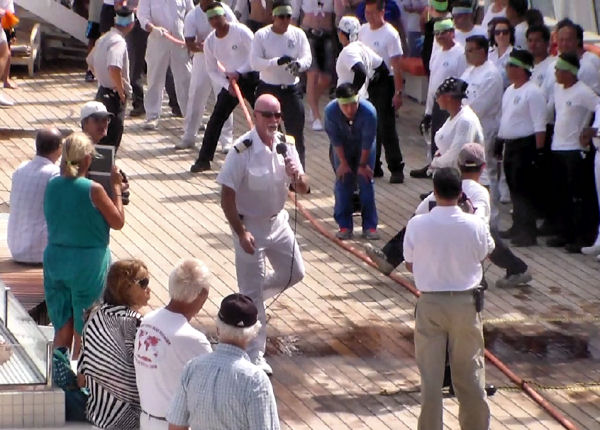 Cruise Director, Paul McFarland, moderates the event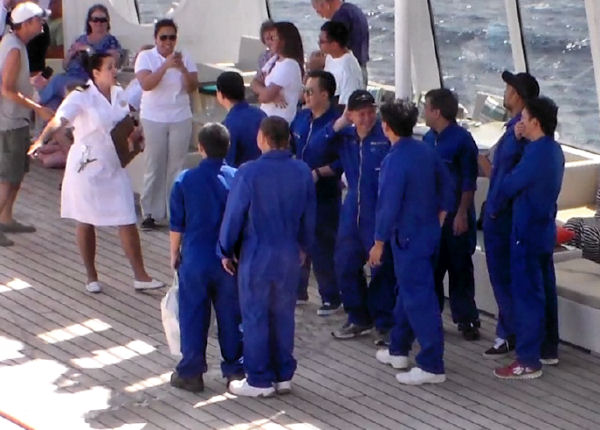 The Engine Room Crew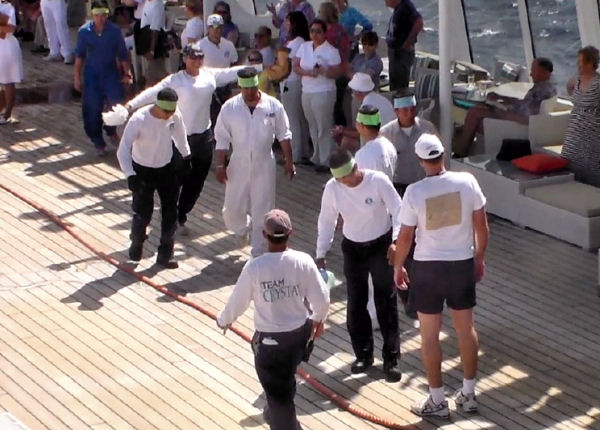 The Deck Crew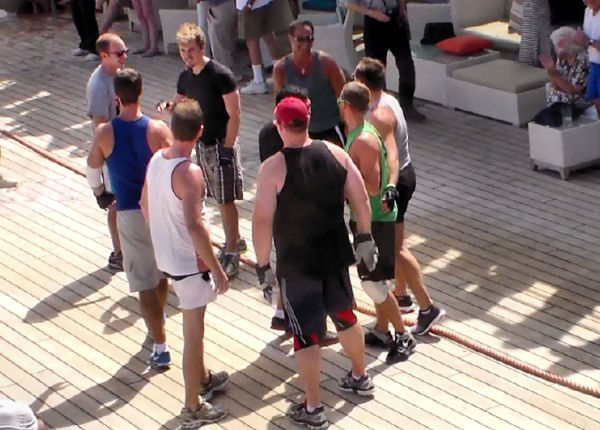 The Entertainers (guys of the Crystal Singers and Dancers)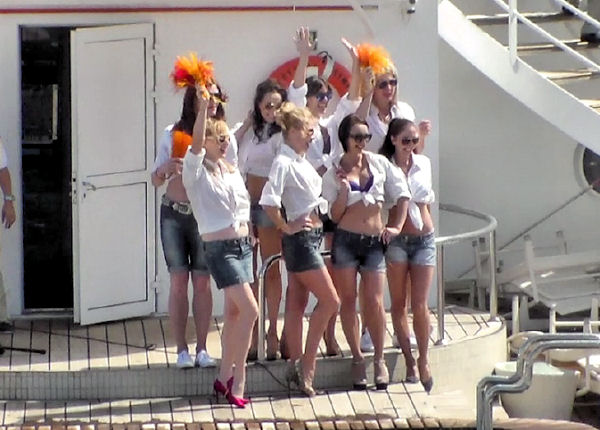 The Cheerleaders (girls of the Crystal Singers and Dancers)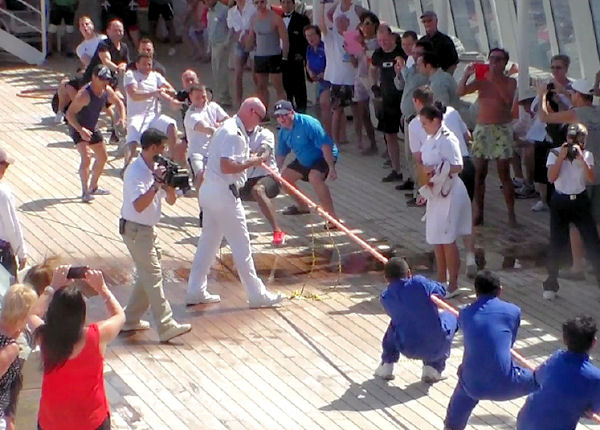 Paul gets some help with the judging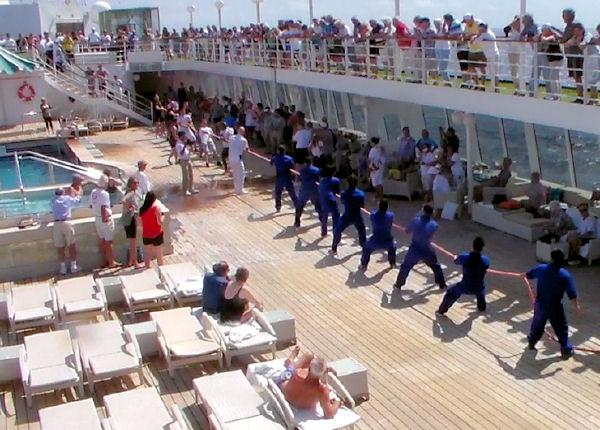 Engine Room vs Maintenance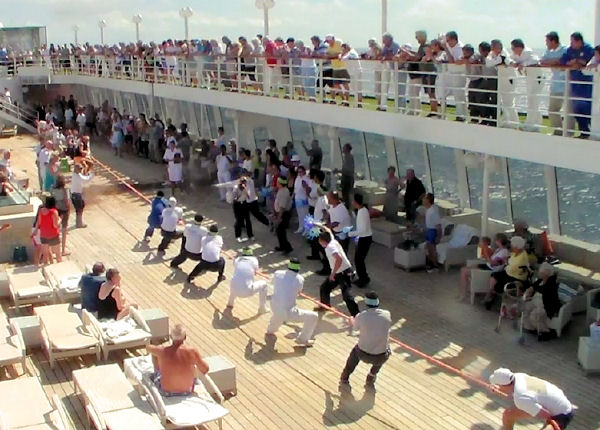 The deck crew is challenged but win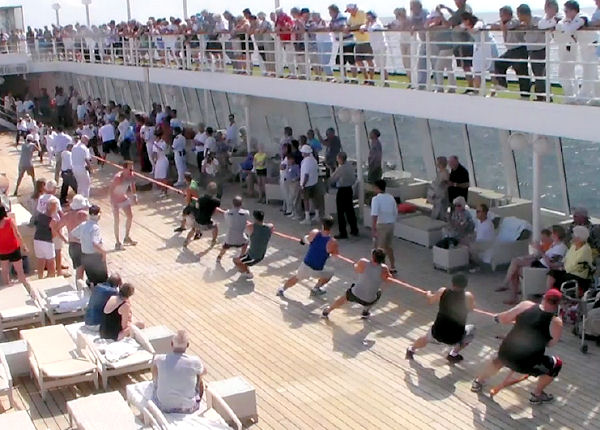 The Entertainers are challenged but win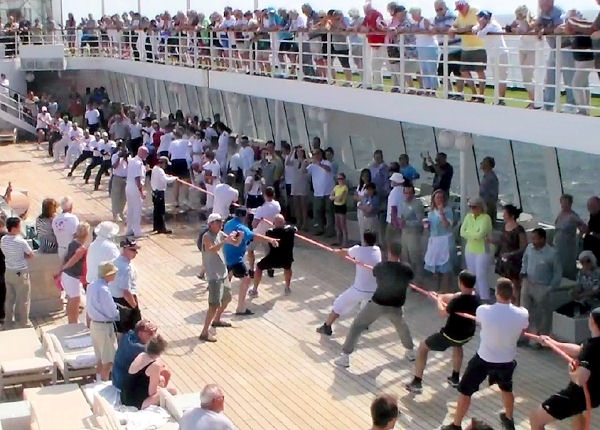 The Semi-finals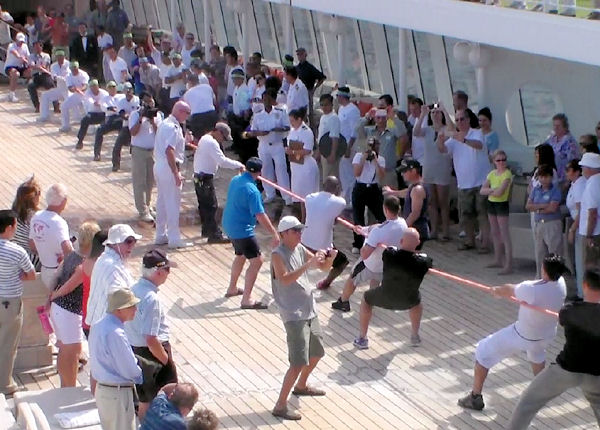 The Finals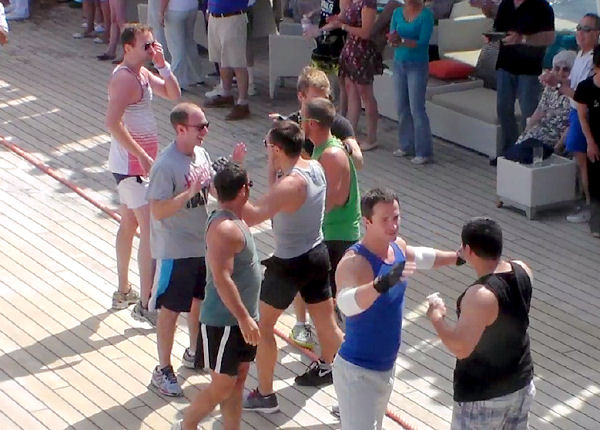 The Entertainers finish in second place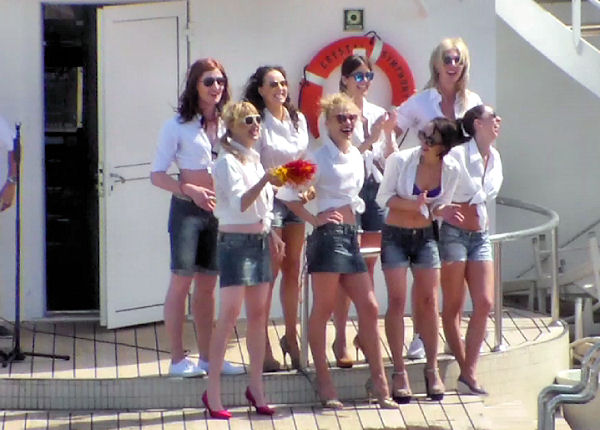 The Cheerleaders are disappointed