Every cabin has a "message clip" and an electronic doorbell that also displays Do-Not-Disturb or Make-up-Room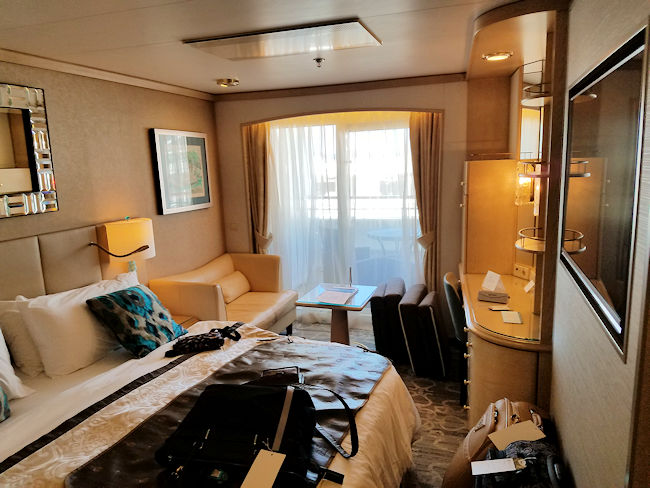 Suitcases are in the room on arrival day. Cabin 8126 is a favorite with a larger veranda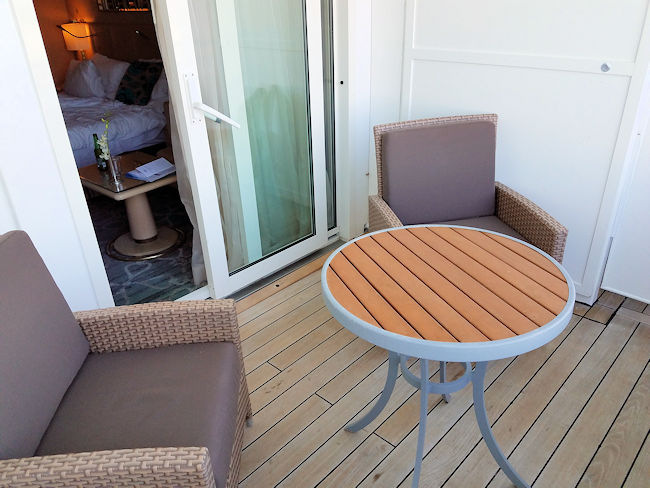 The back of the ship has wider verandas
The room before the P.M. makeup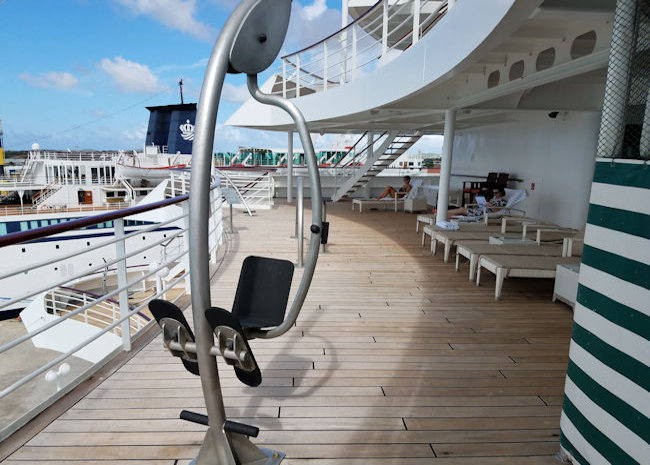 This great aft deck is right across the hall from cabin #8126
The view from the aft deck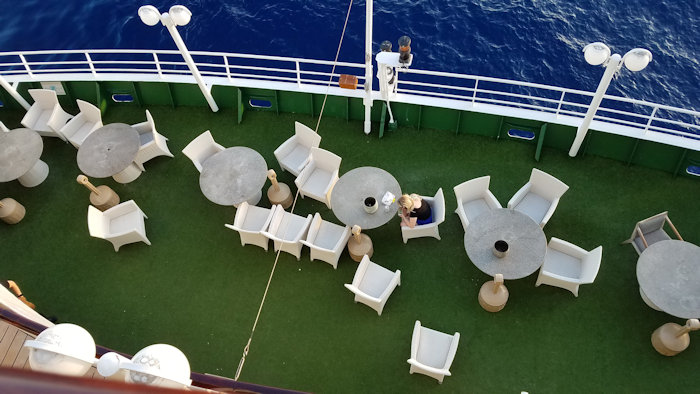 Looking down to deck 5 and the crew's outdoor lounge
24 Hour Room Service. Great for breakfast on the days we have an early tour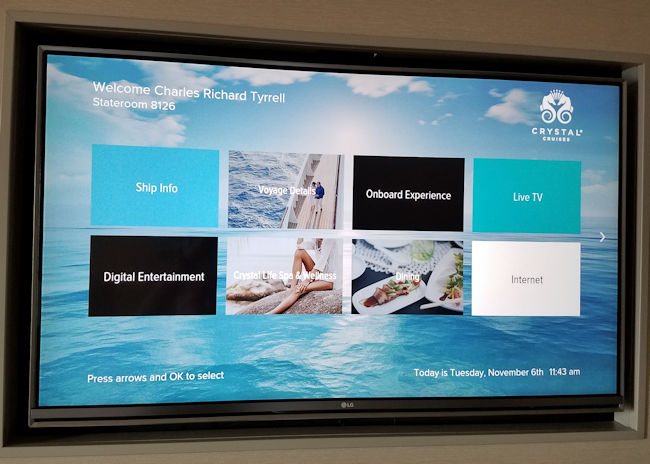 Free WiFi throughout the ship
. This "menu" on the new Flatscreen TV's can also appear on your Smart Phone or Tablet.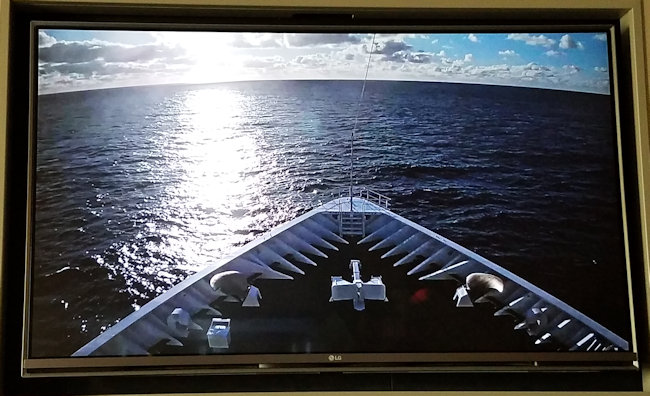 This channel has "The View From The Bridge"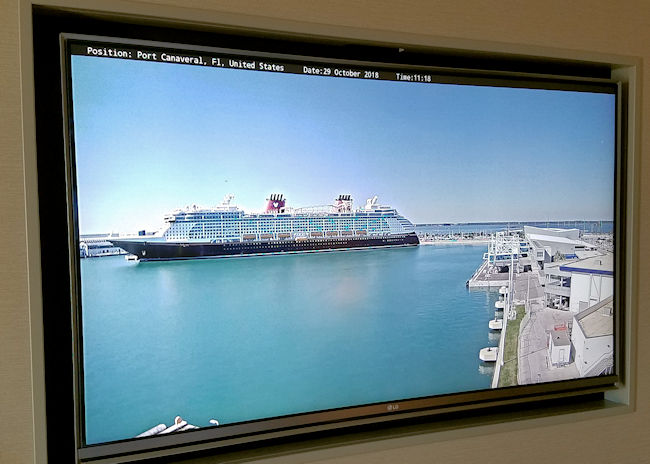 The TV also provides Port and Starboard side views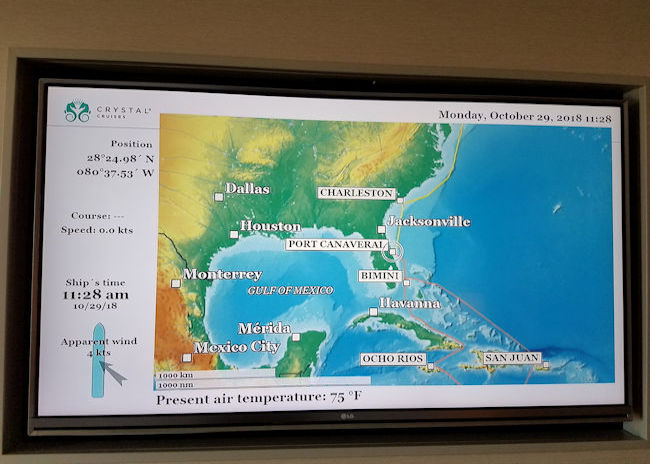 The TV provides ship Info - Position, Speed, Wind, Tempearture, Ship's Time and etc.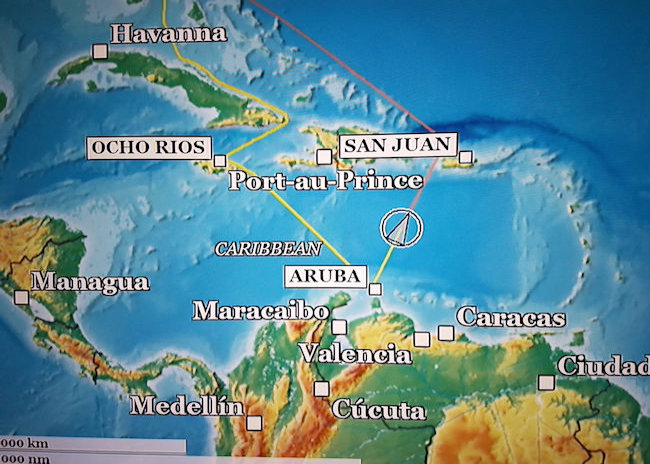 The TV shows our intinerary and current location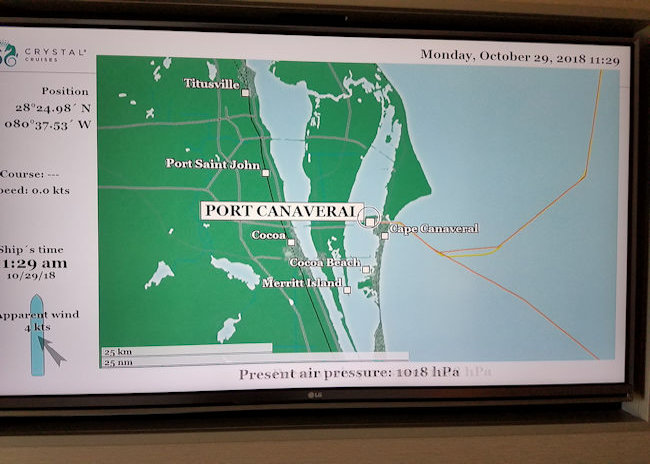 Ship Info on TV when in port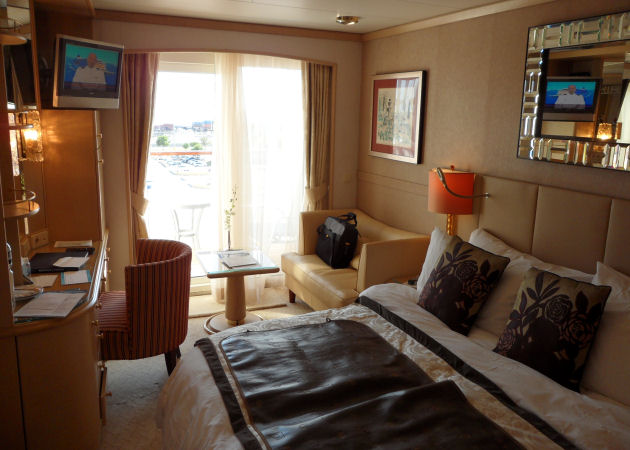 Cabin #9010 on Cruise #3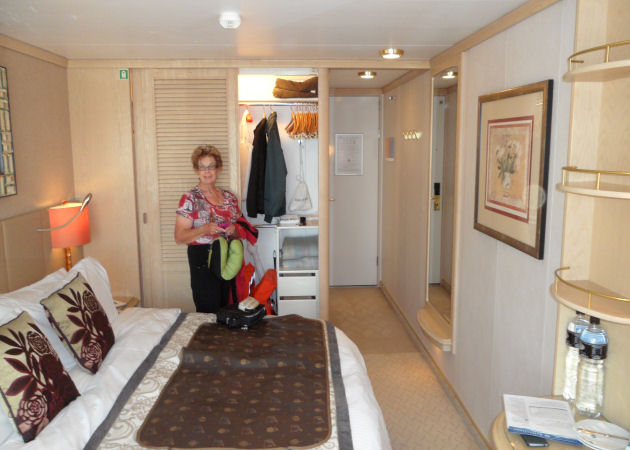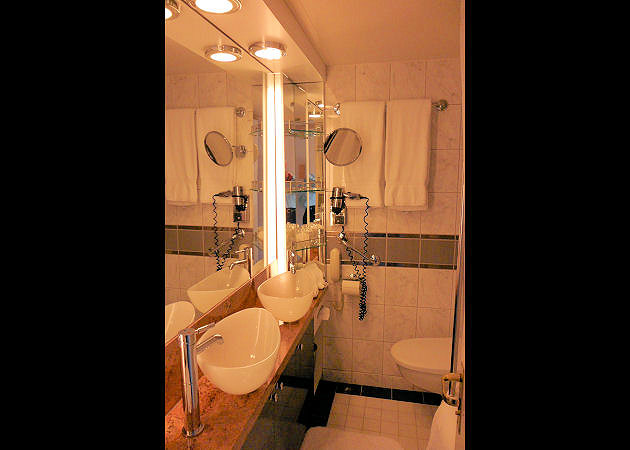 Double sinks in the bathroom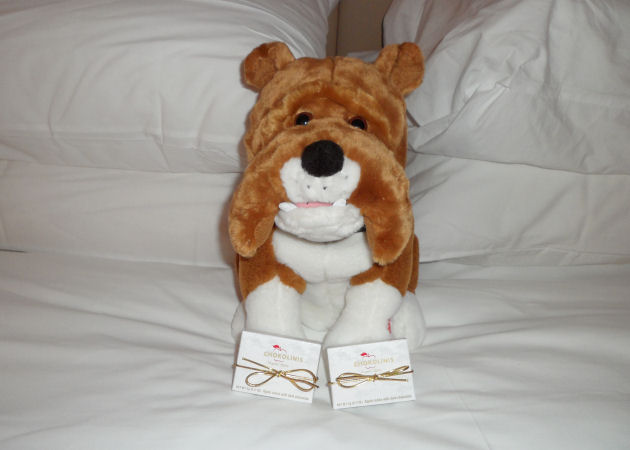 Meet Louie. Touch his paw and Louie sings
It's a Wonderful World
"Louie" sings like Louie Armstrong. Our stewardess posed Louie on our bed every night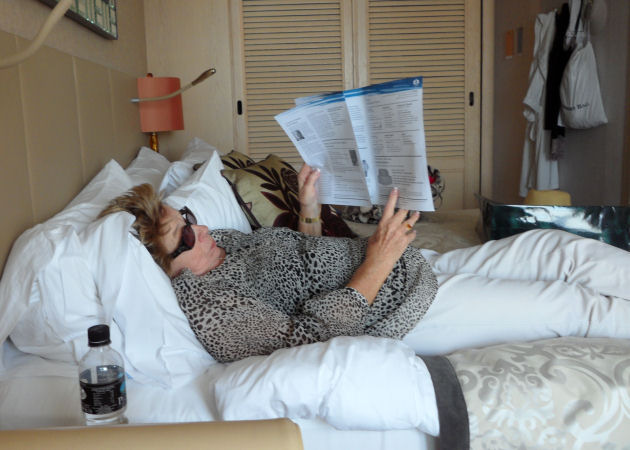 We read
Reflctions
every night to see what's going on for tomorrow. We can now get Reflections and all the Menus on our cell phone.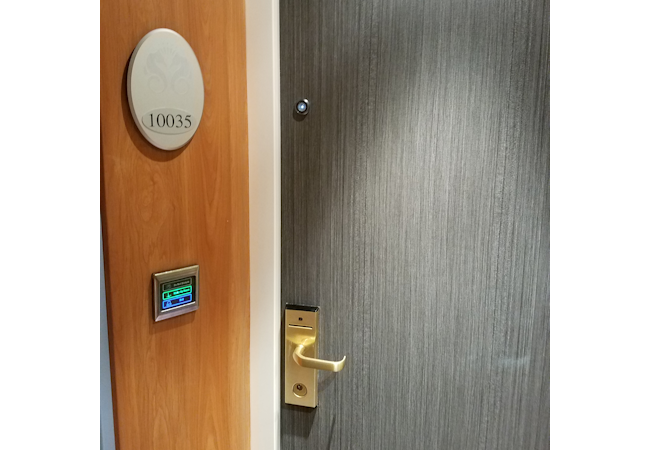 Our Cabin on Cruise 10 was one of the few Veranda Suites among the
Penthouse Suites
on Deck 10. Notice the standard doorbell but fancy message clip and wood-grain doors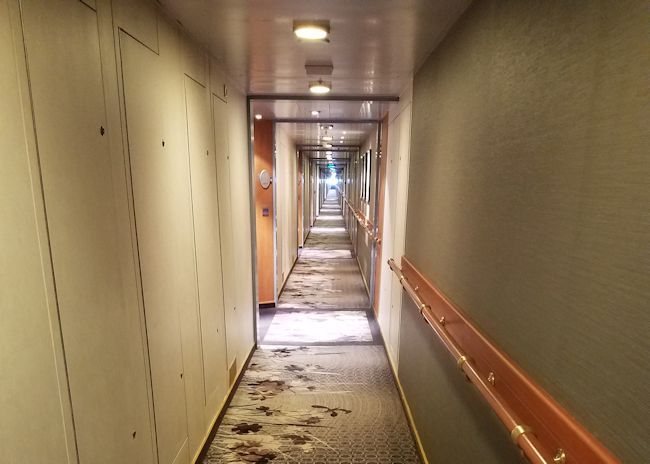 The midship cabins on deck 10 are all
Penthouse Suites
. The guest laundry on deck 10 requires your key to get in so it can't be by guests on other decks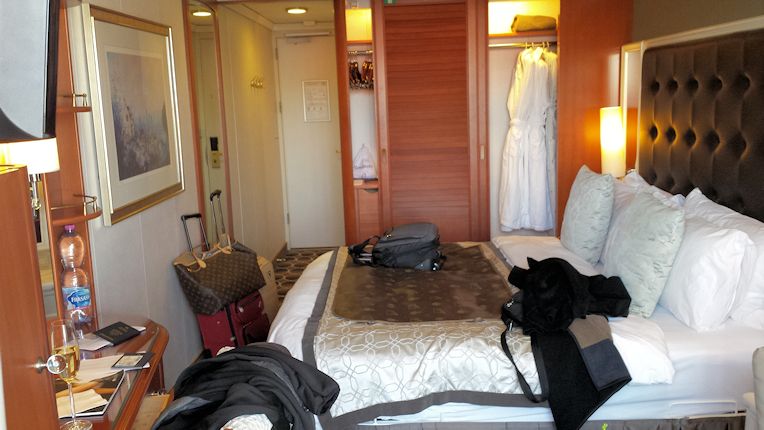 Our cabin for back-to-back cruises 7 & 8 was on deck 8, #8125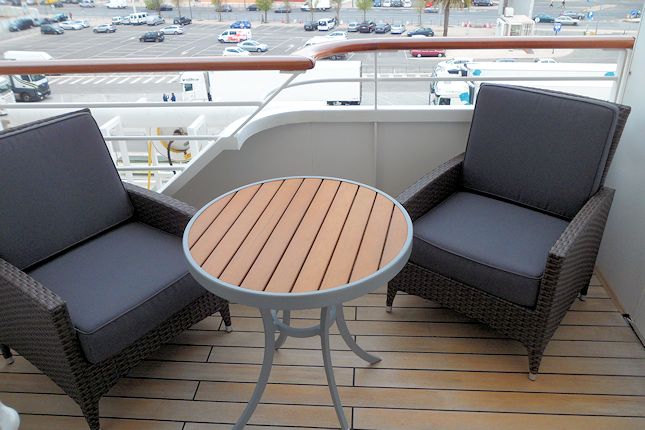 The cabins forward and aft have slightly larger verandas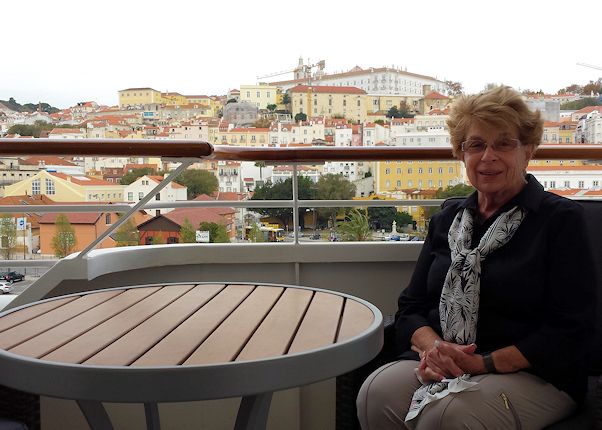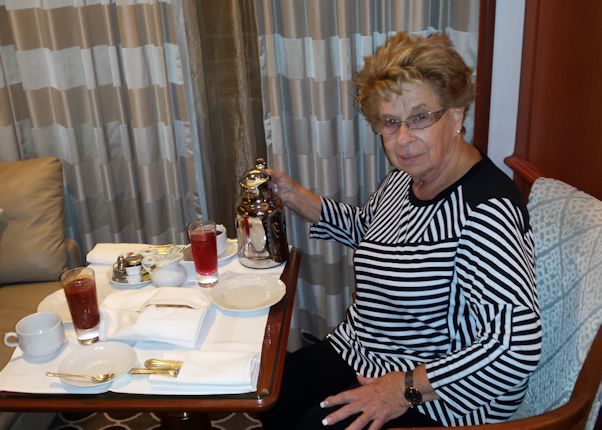 Room service is available 24 hours a day at no charge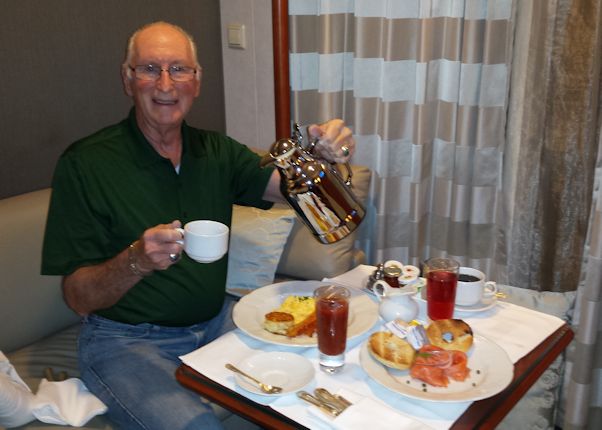 Taking advantage of Room Service for breakfast lets us get an early start on tour days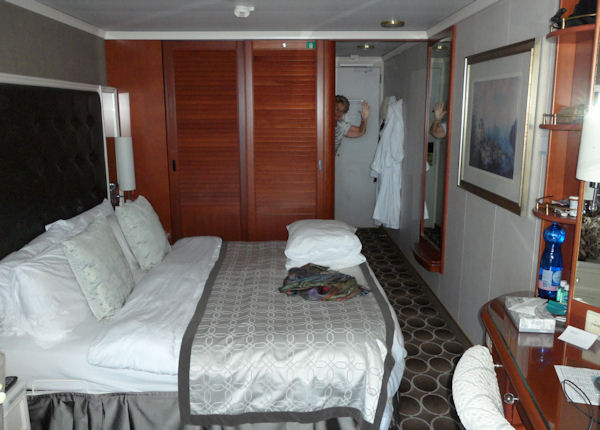 This was our cabin on Cruise 5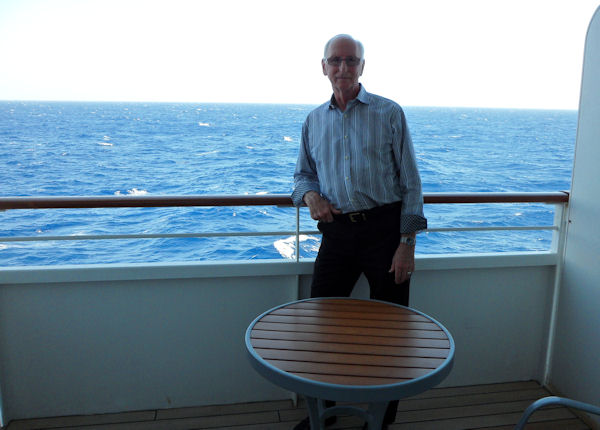 Our veranda on cruise 5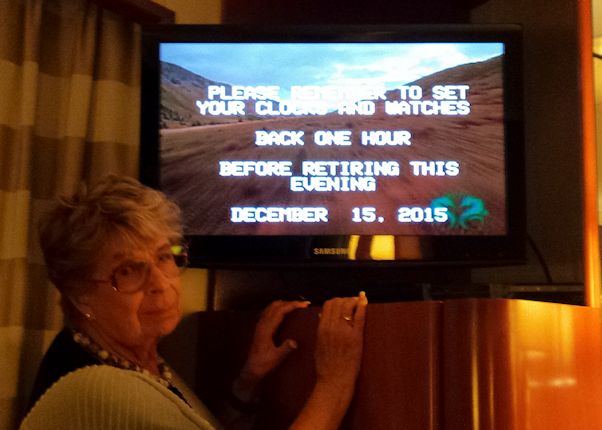 The room TV keeps us posted on all activities. We
love
to see this message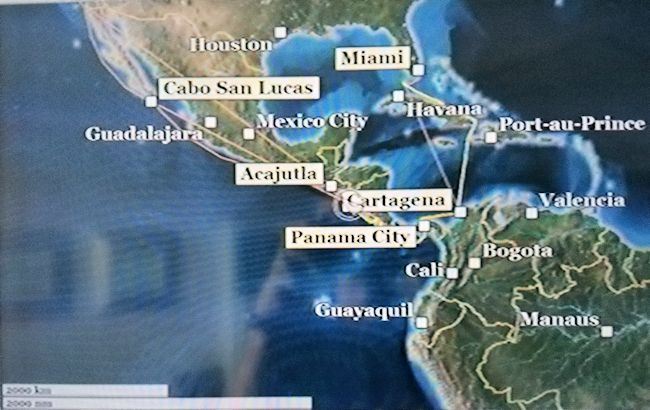 One channel on the room TV keeps us up-to-date on our itinerary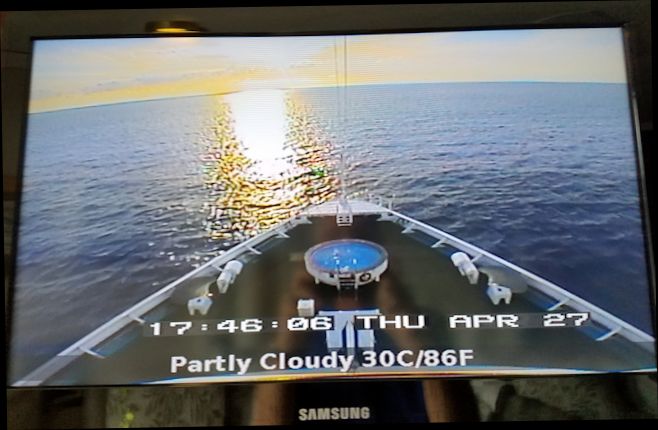 One channel on the room TV provides a view from the bridge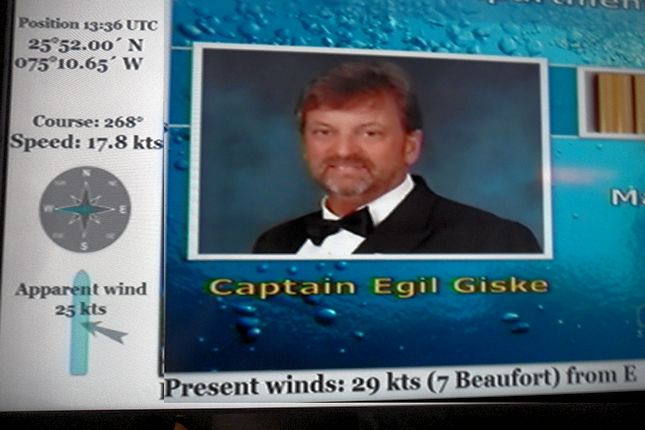 One channel on the room TV keeps us fully informed, Position, Speed, Weather & Ship's Time