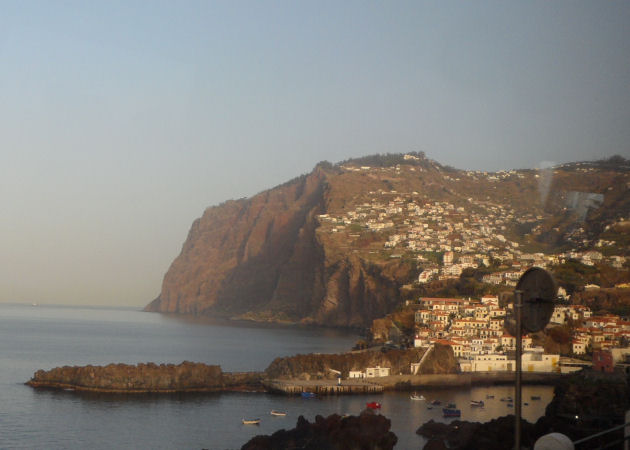 A view of the cliff of Cabo Girao (1,932 ft above sea level). Funchal, Madeira is 530 miles southwest of Lisbon. It juts from the ocean floor some 16,000 feet below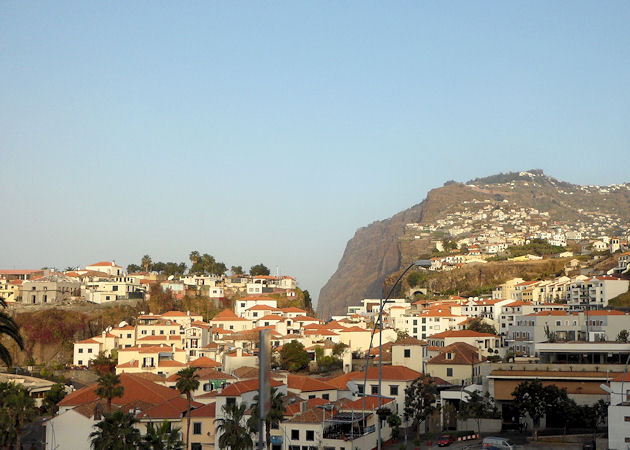 Travelers like George Bernard Shaw, Lord Halifax and the Duke of Kent have savored summer get-aways here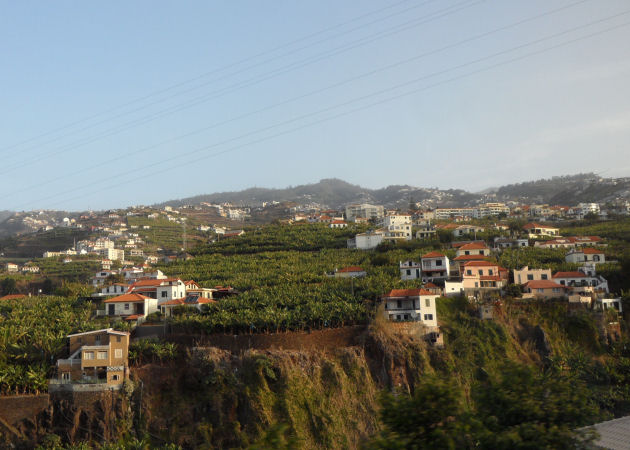 Mention Madeira and you think of Madeiran wine but look at these banana plantations!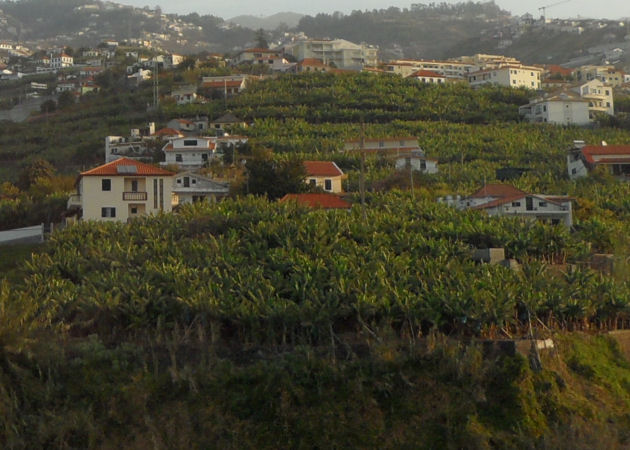 Bananna trees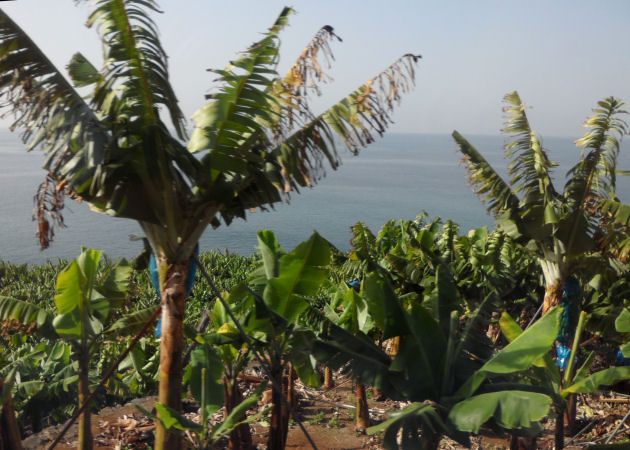 Banana
trees
are actually not a Tree but a Stem. Once a stem produces a bunch of bananas it dies. When the bananas are harvested, the stem is actually cut down. Suckers will grow at the base and begin a new stem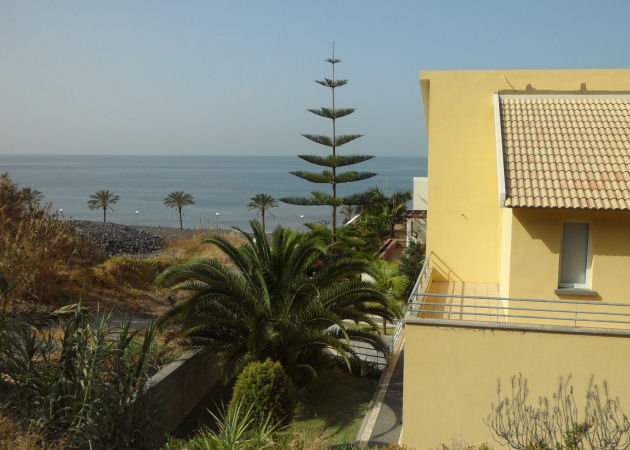 The weather is tropical and some say
Eden-like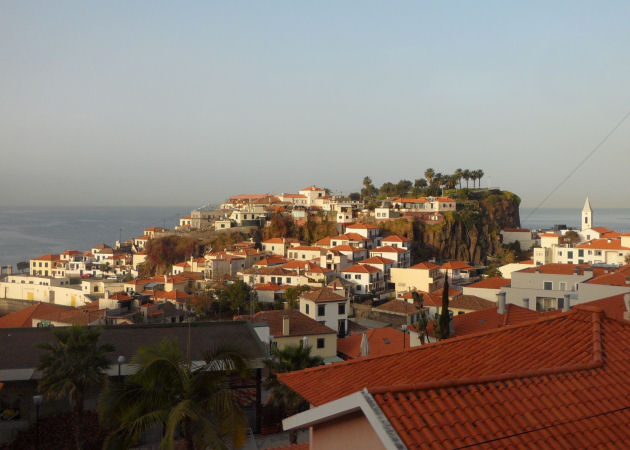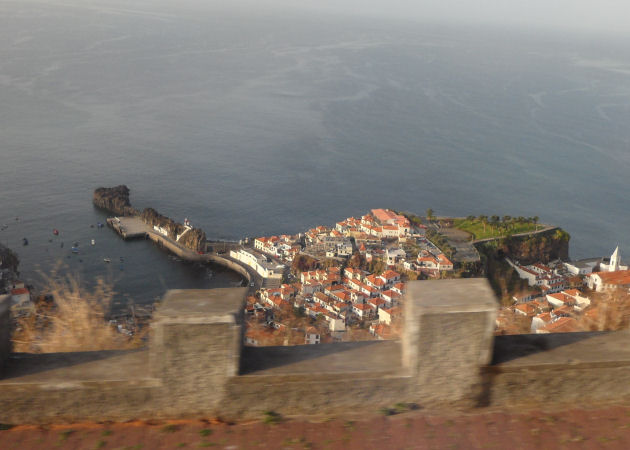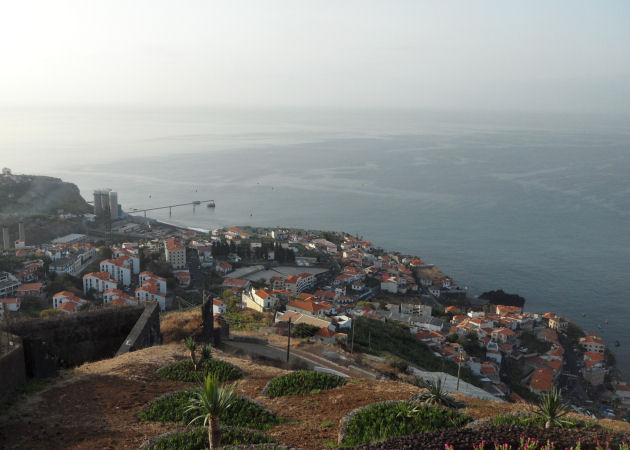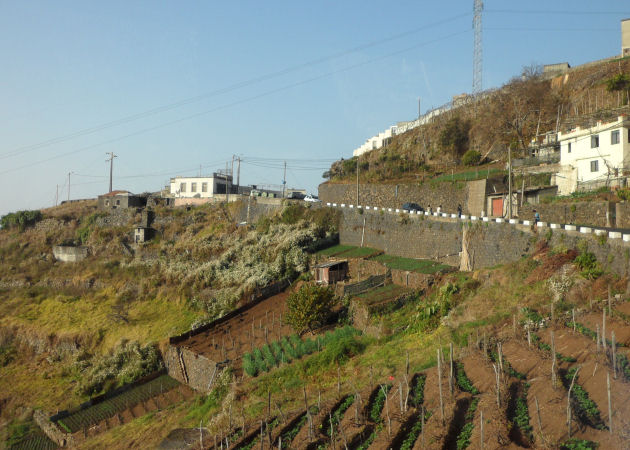 Winding switch-backs to the cliffs called Cabo Girao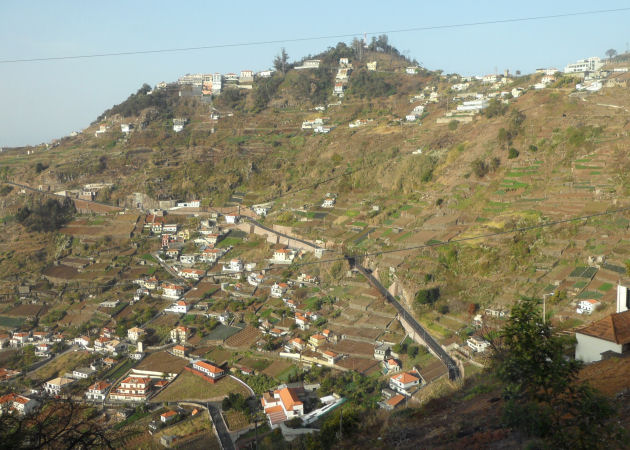 Cabo Girao (1,932 ft above sea level)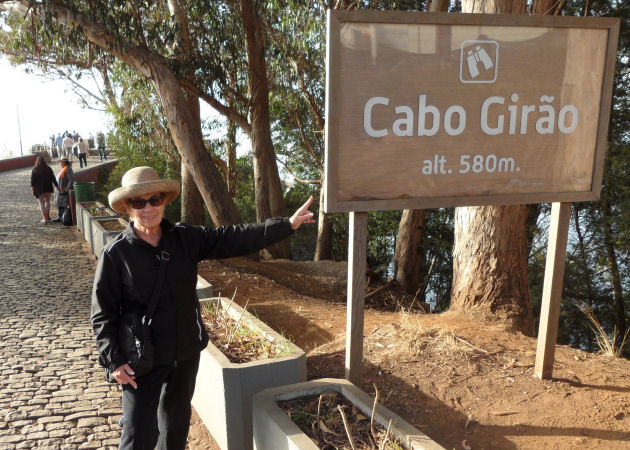 I'm never near the edge of anything this high!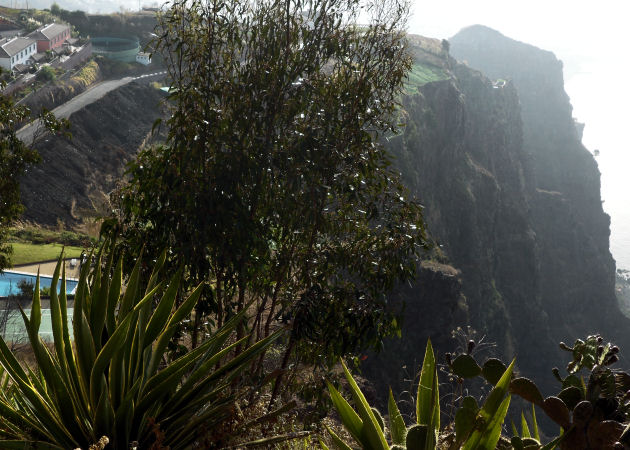 Cabo Girao is said to be the second highest sea cliffs in the world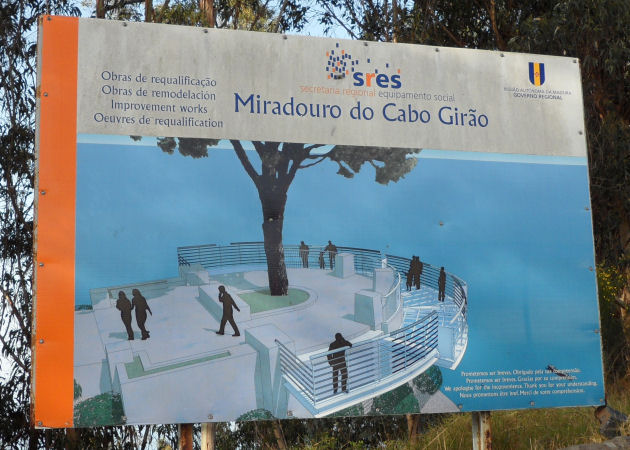 Plans to build a glass-bottom lookout. Yikes!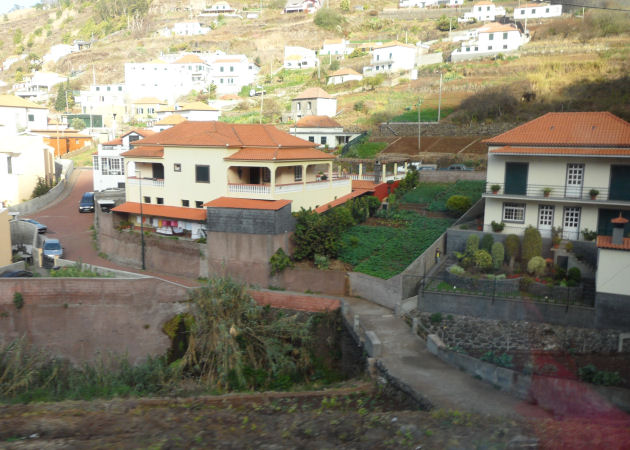 Tiny roads wind back and forth on the islan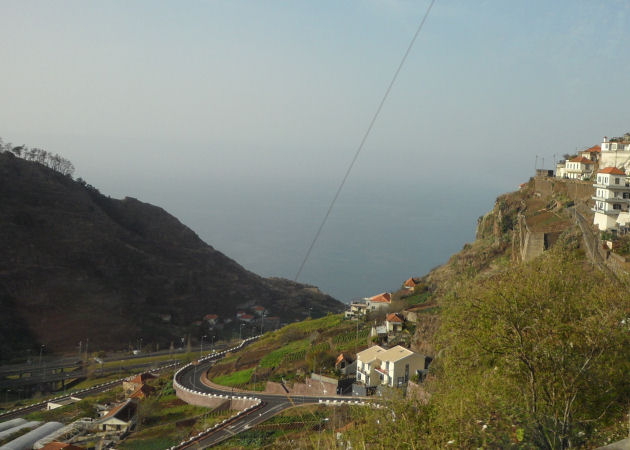 Highway construction is amazing considering the steep slopes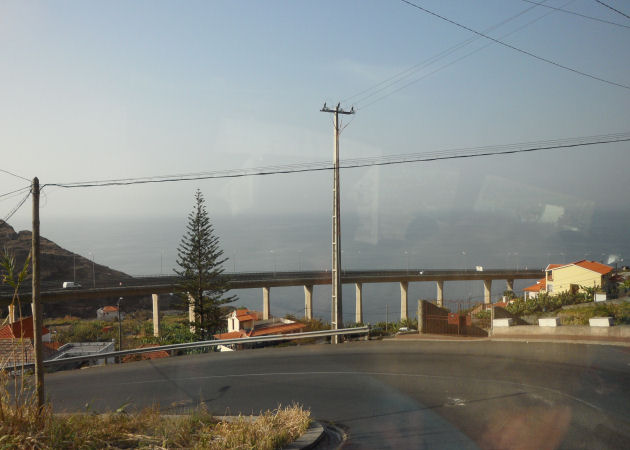 Great bridges cross the valleys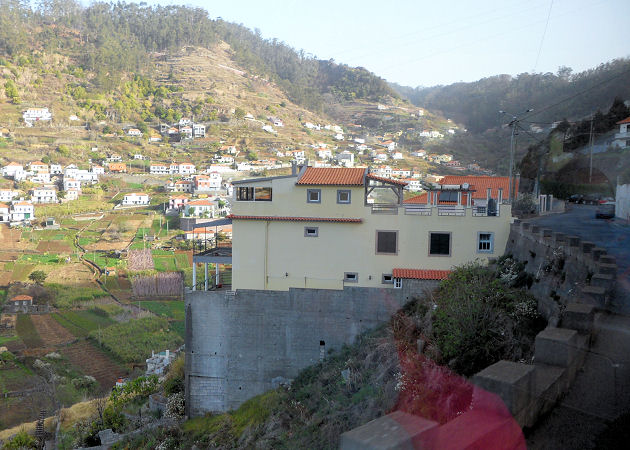 Tunnels run through the mountains to connect the villages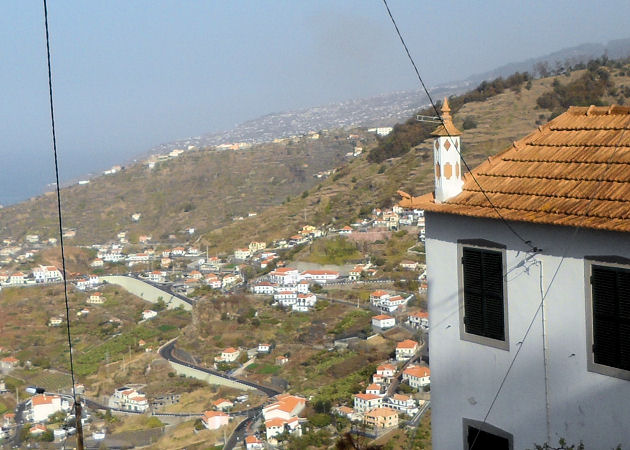 Roof ornaments like this were inspired by the Chinese. Notice the dove on the end of the roof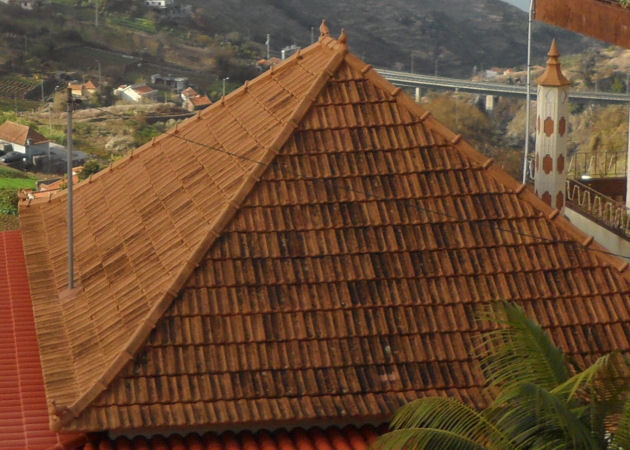 Doves are placed on all the corners of the roof to bring
peace to the household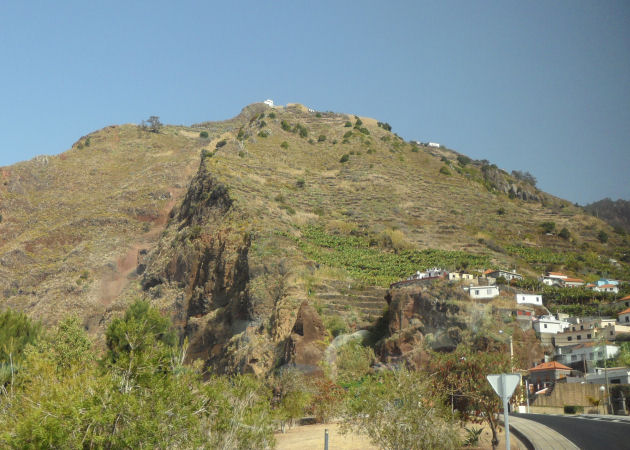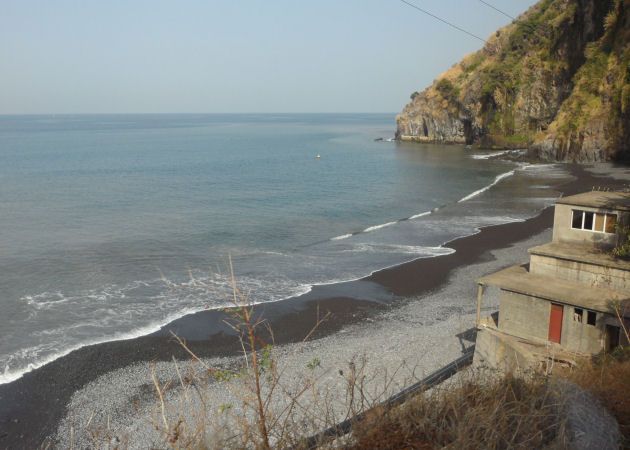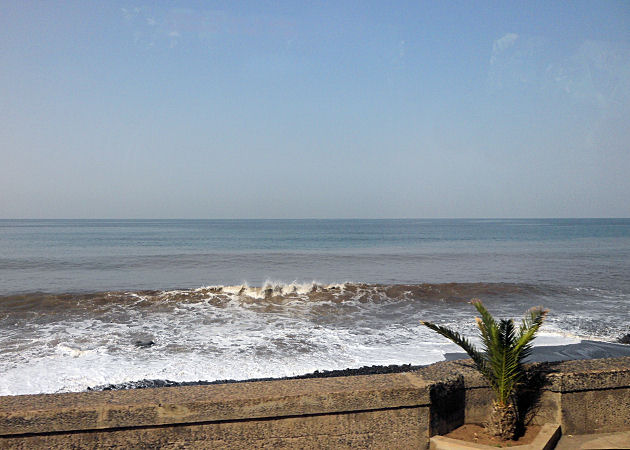 Ribeira Brava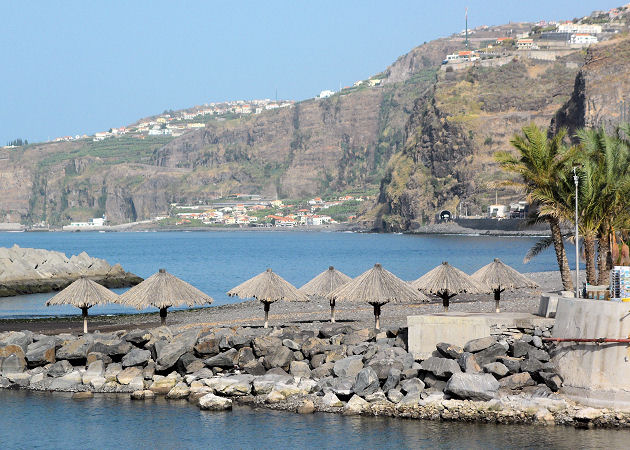 Beaches are rare because of the rocky shore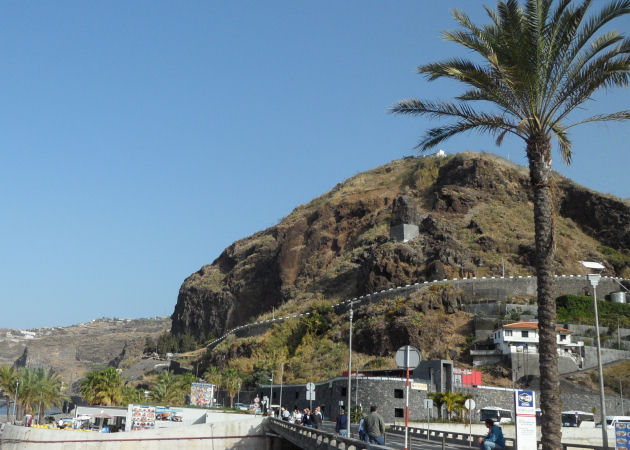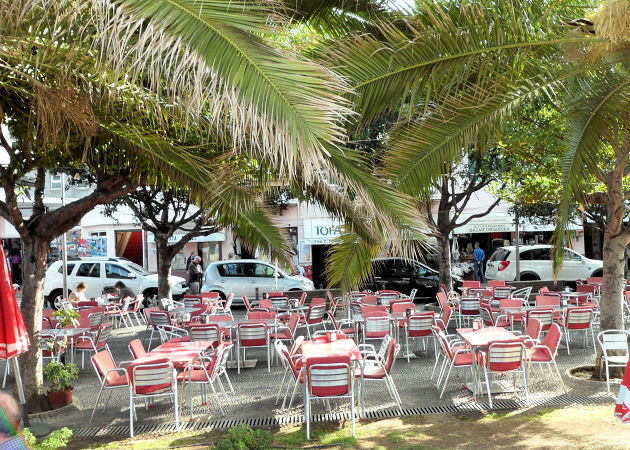 The town of Ribeira Brava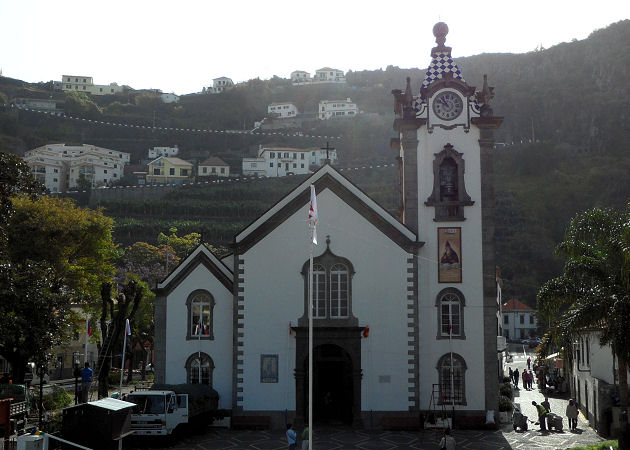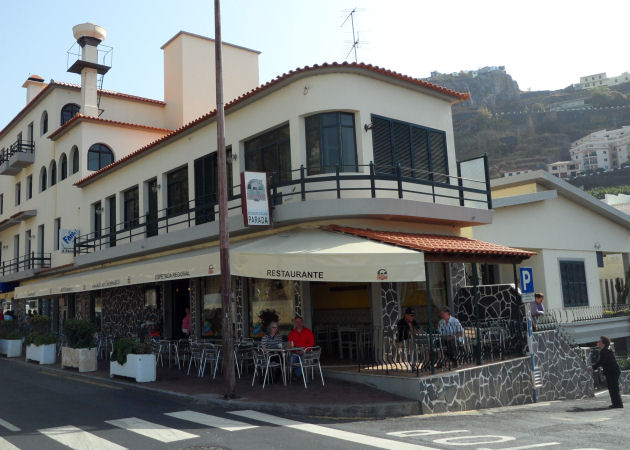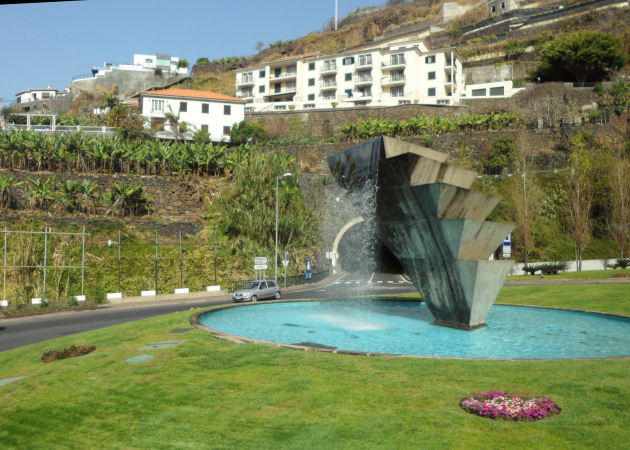 Engenhos De Calheta Rum Factory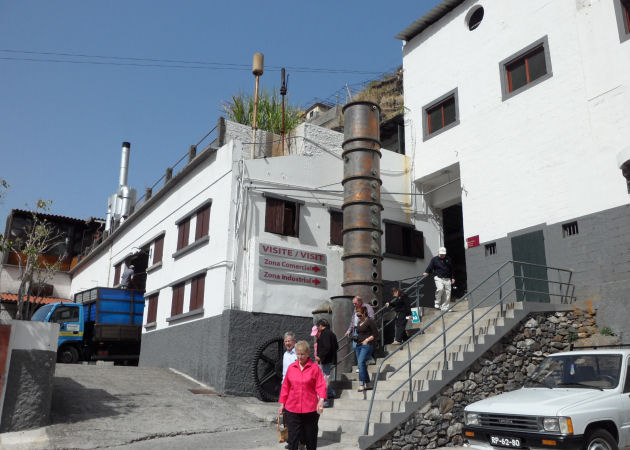 This factory makes
rum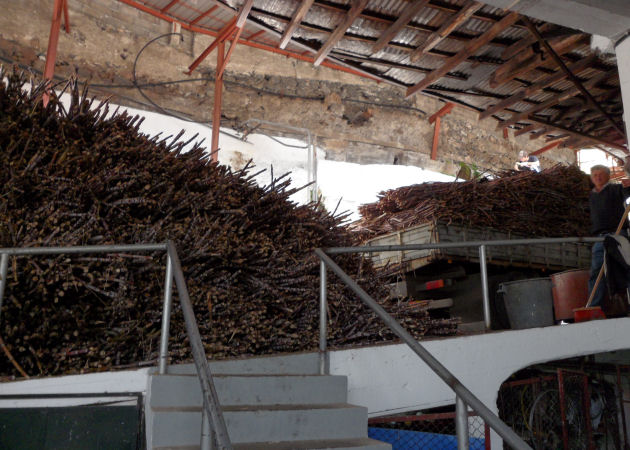 Rum is made from the sugar cane that grows on the island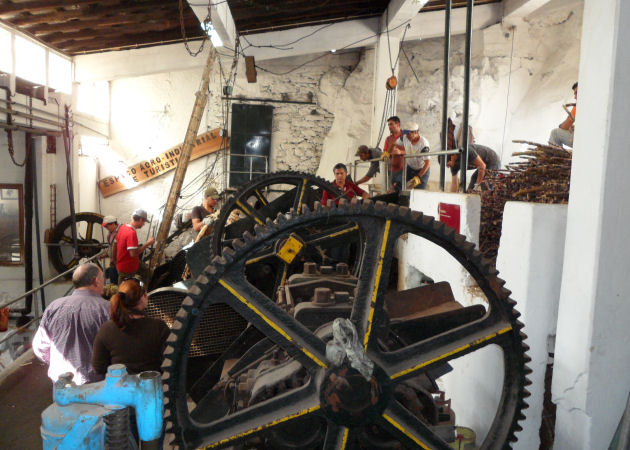 Processing sugar cane
(See the Video)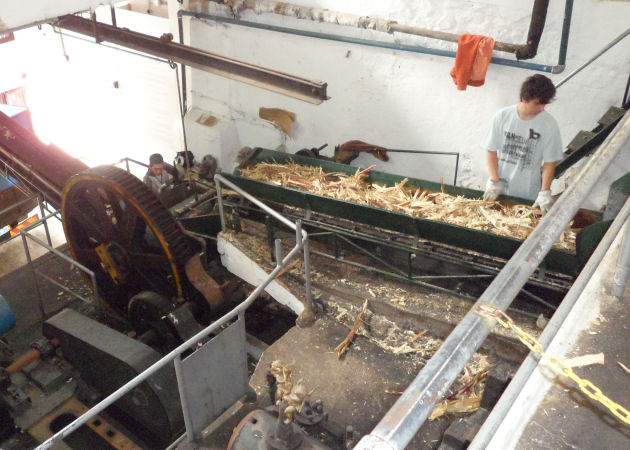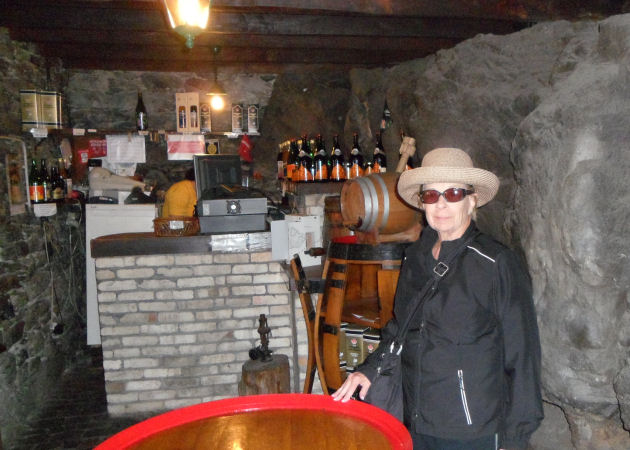 Did someone say they're serving rum?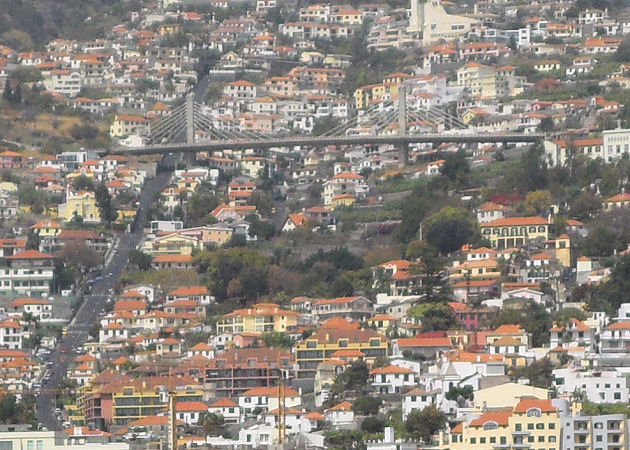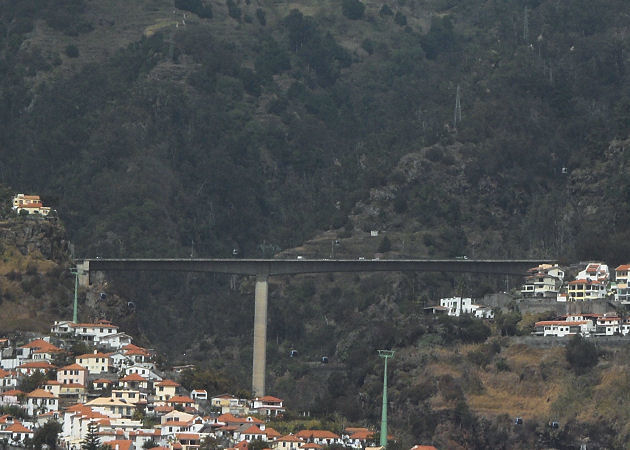 Bridges like this run from tunnel to tunnel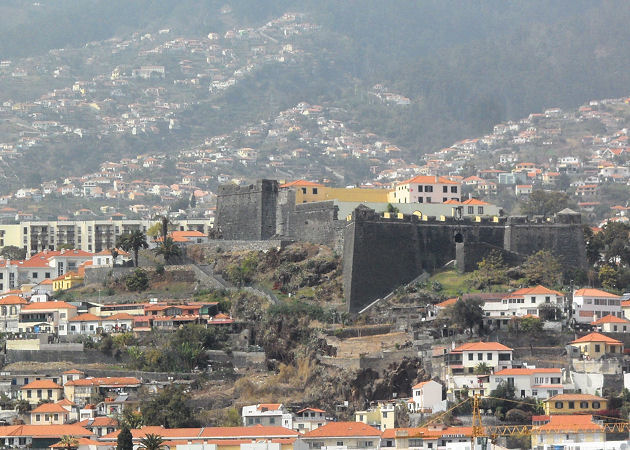 The Port of Funchal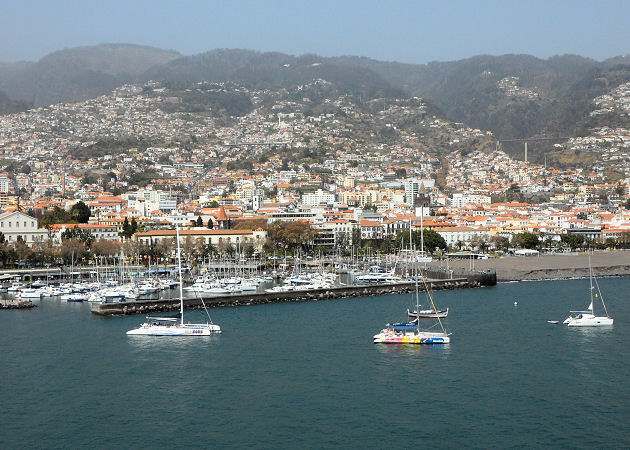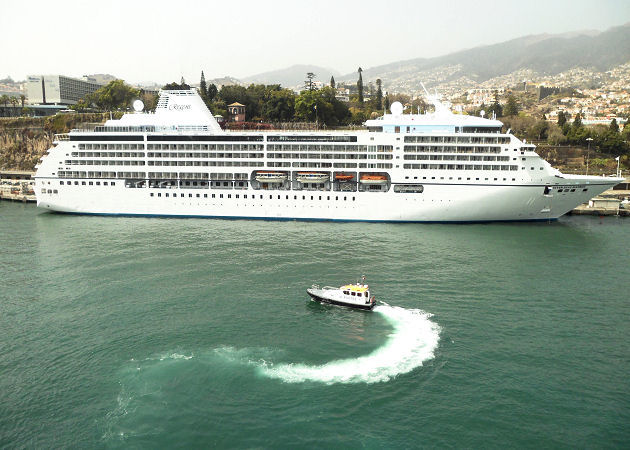 The
Pilot Boat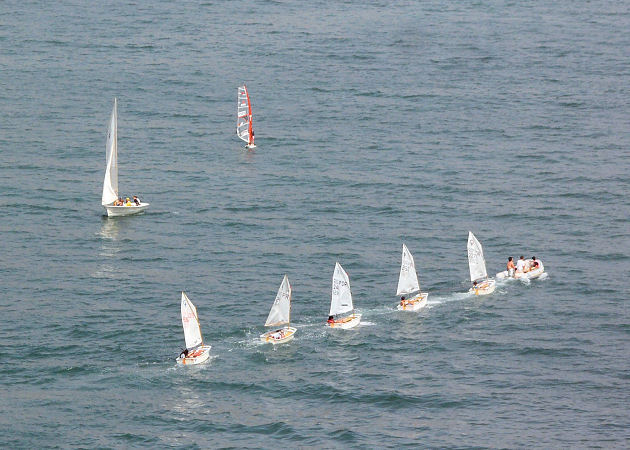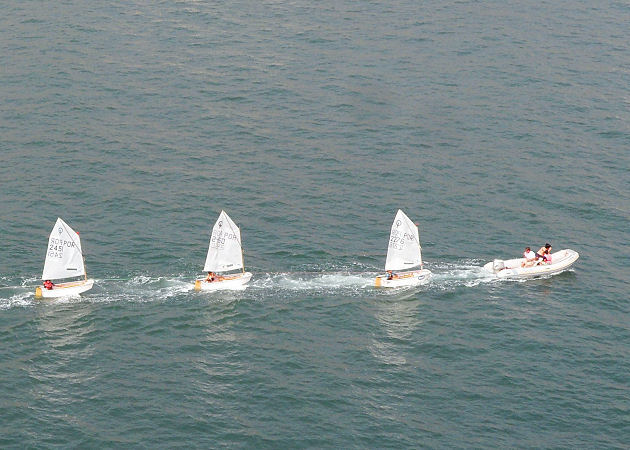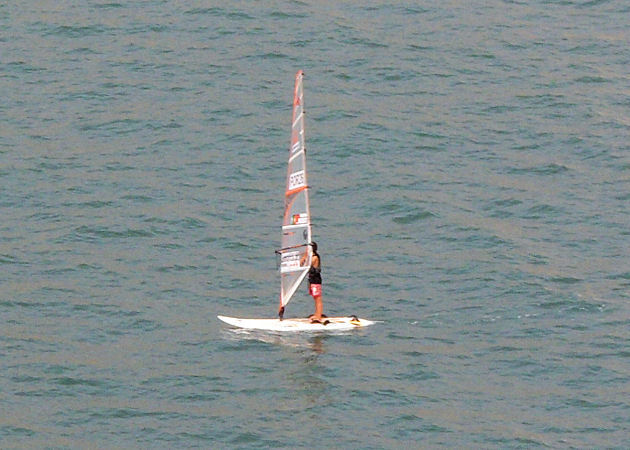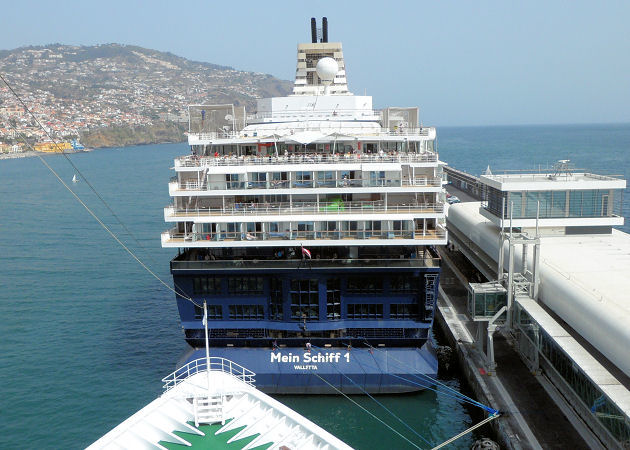 This hugh German passenger ship was docked in front of us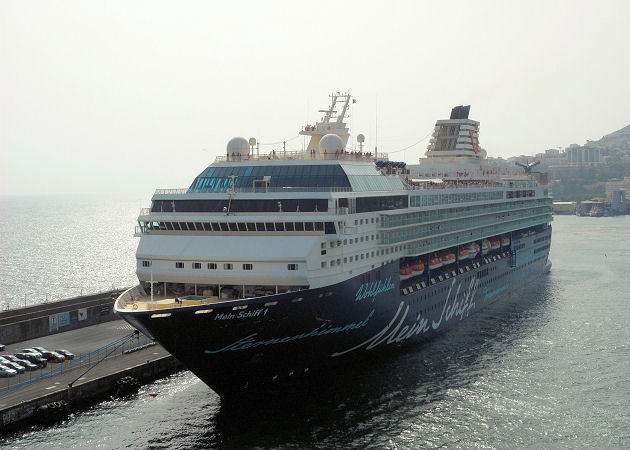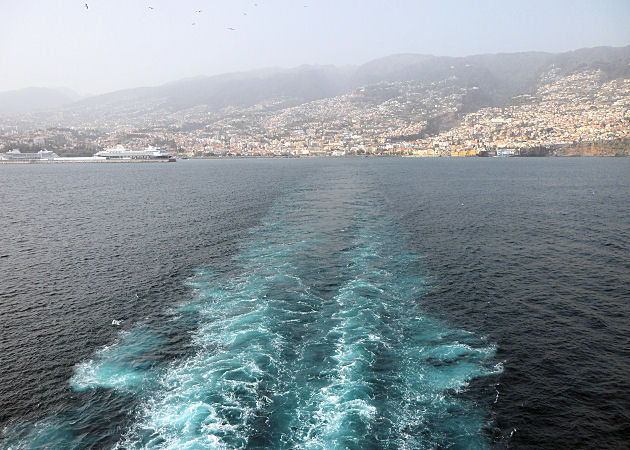 The beautiful island of Madeira is left in our wake