The Saguaro Cactus (Pronounced Sa-WAH-row) is the largest cactus in the U.S.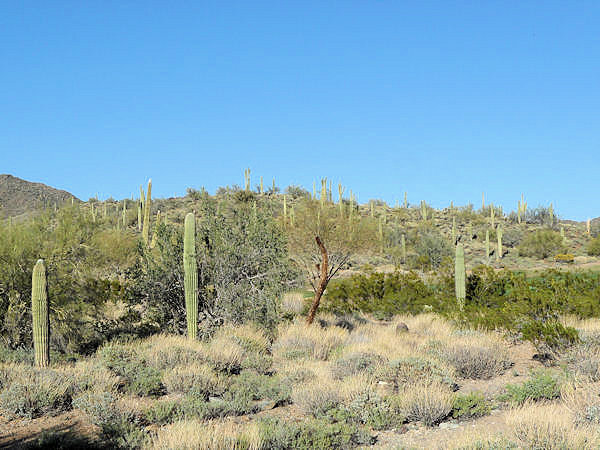 The Saguaro grows only in the Sonoran Desert of Arizona, California and Sonora Mexico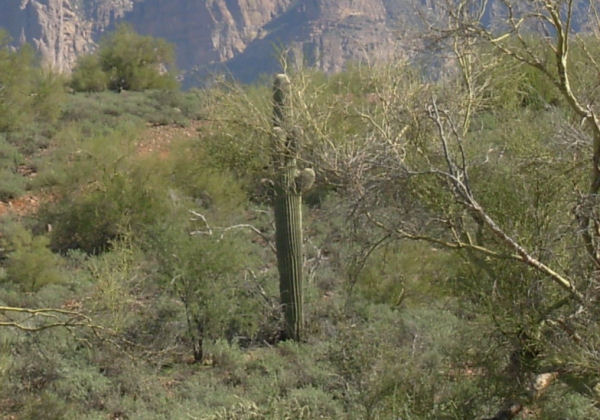 The Saguaro begins life as a shiny black seed no bigger than a period. It grows in the shaded, moist habitat of a
nurse
tree or shrub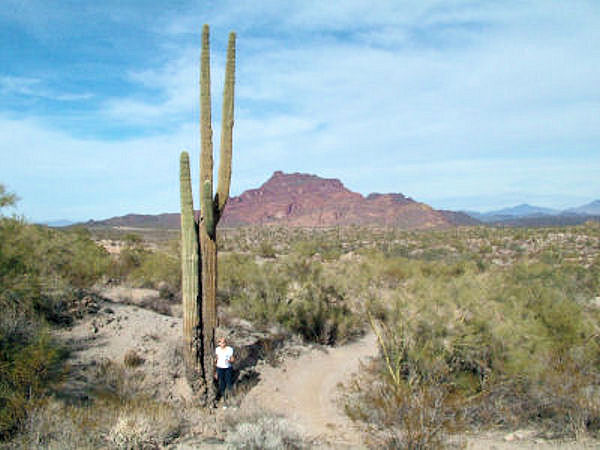 The Saguaro can grow as high as 50 feet and weigh 6 to 8 tons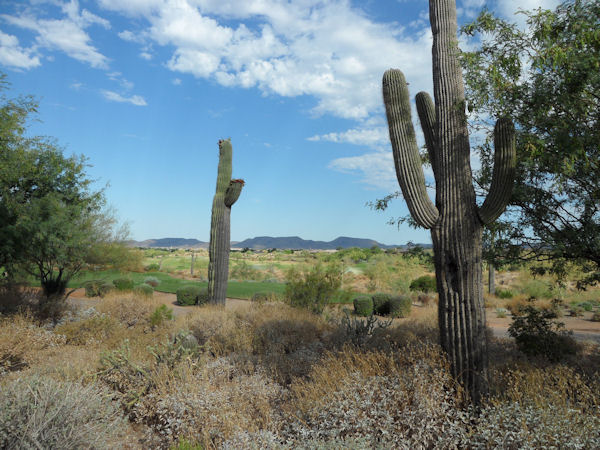 A Saguaro will be 65 years old before it forms its first arm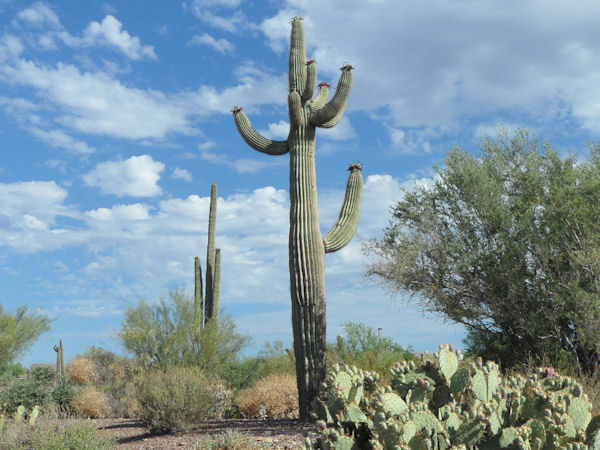 The largest Saquaros, with more than 5 arms, are estimated to be 200 years old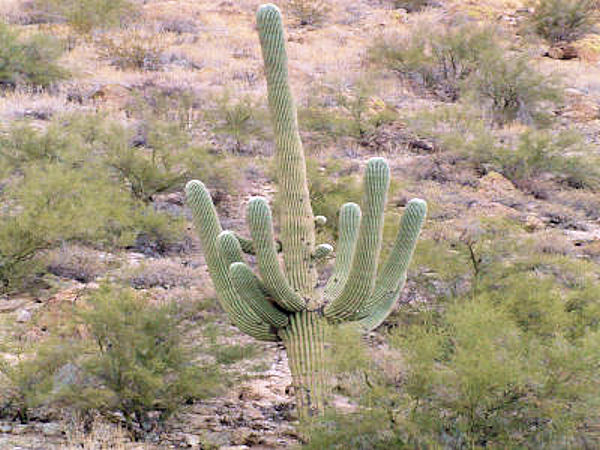 The arms can number over 25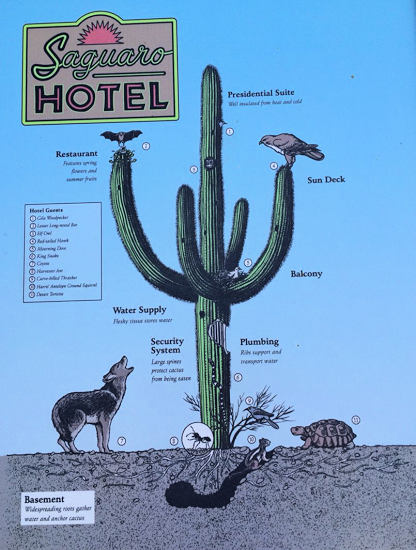 THE SAGUARO HOTEL
The Saguaro provides shelter, food, water and refuge for many desert denizens
The Gila Woodpecker and the Gilded Flicker make their home in the Saguaro Cactus by chiseling out small holes in the trunk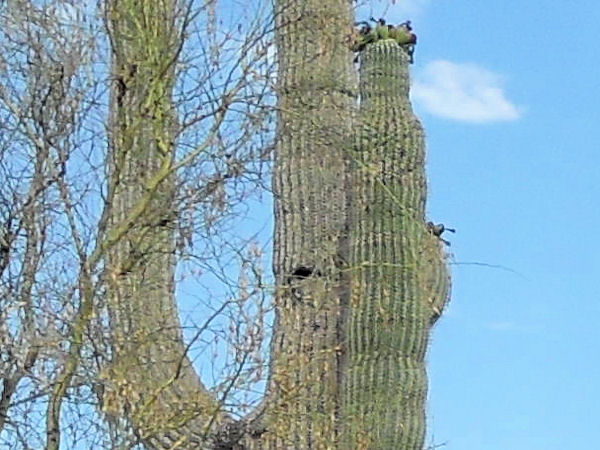 Once they leave, they don't re-use the same nest, but other birds do, such as owls, finches, cactus wrens and purple martins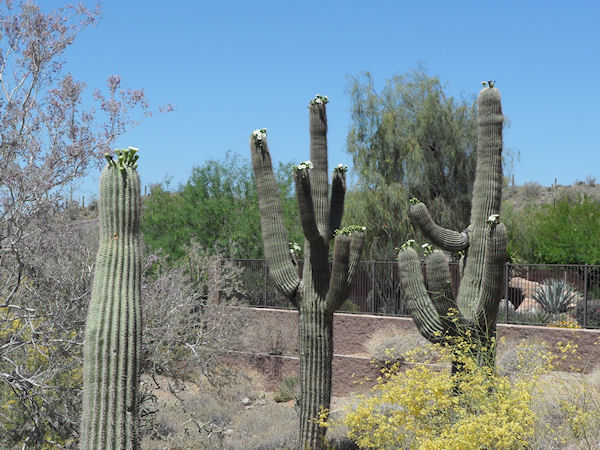 Saguaros flower in May and June, producing many buds near the tops of the stem and main branches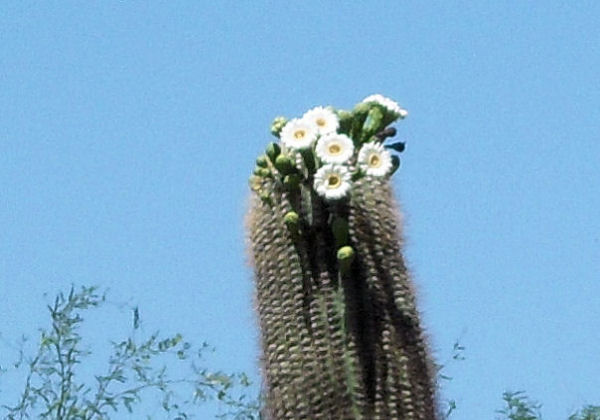 The Saguaro blossom is the State Flower of Arizona. The flowers are visited by bats, bees and doves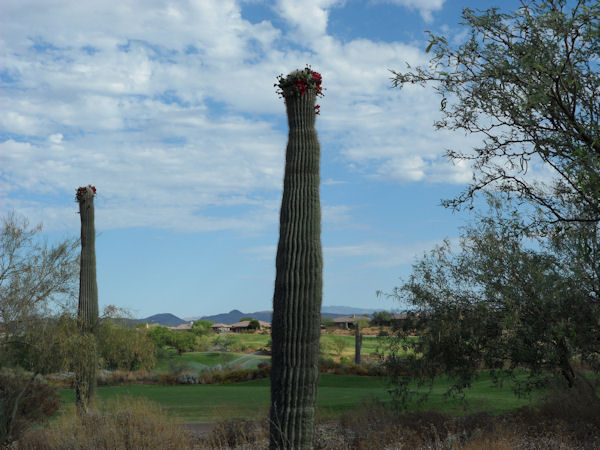 When pollinated, the flowers split open to reveal a bright-red, juicy pulp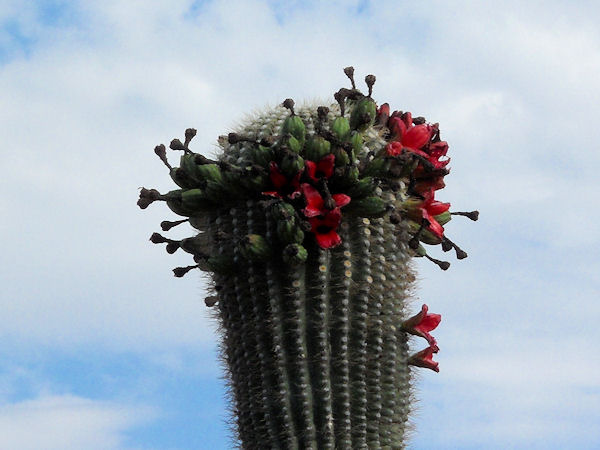 The succulent fruits each contain 2,000-4,000 small, black seeds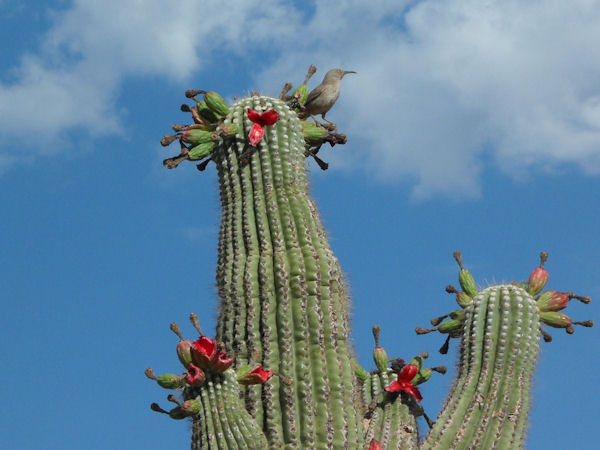 These fruits and seeds are eaten readily by many birds, mammals and insects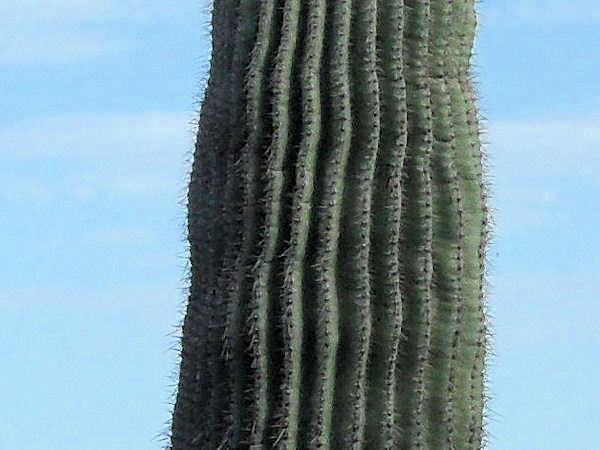 The Saguaro is smooth and waxy but the ribs have clusters of stout, 2-inch spines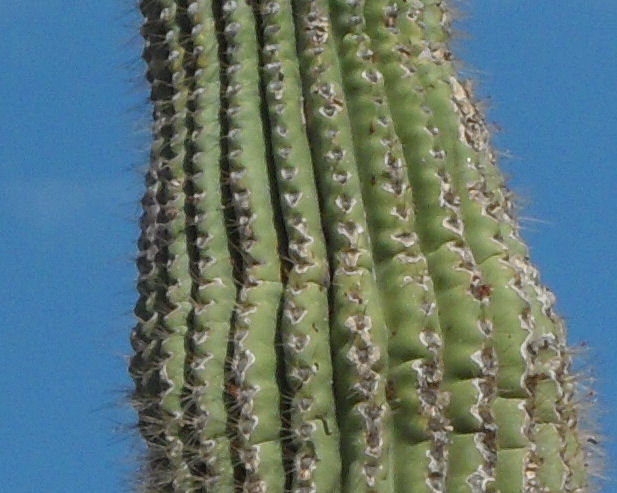 When the Saguaro absorbs water, the outer pulp can expand like an accordion, increasing its weight by up to a ton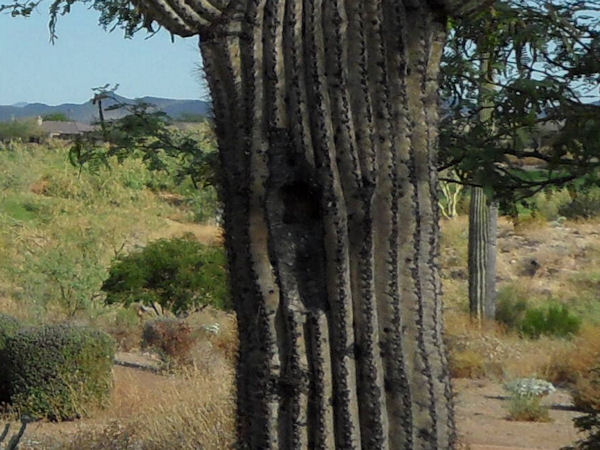 The Saguaqro can cover a wound with a resin-like substance which hardens into a permanent scab. These hardened holes are called "boots."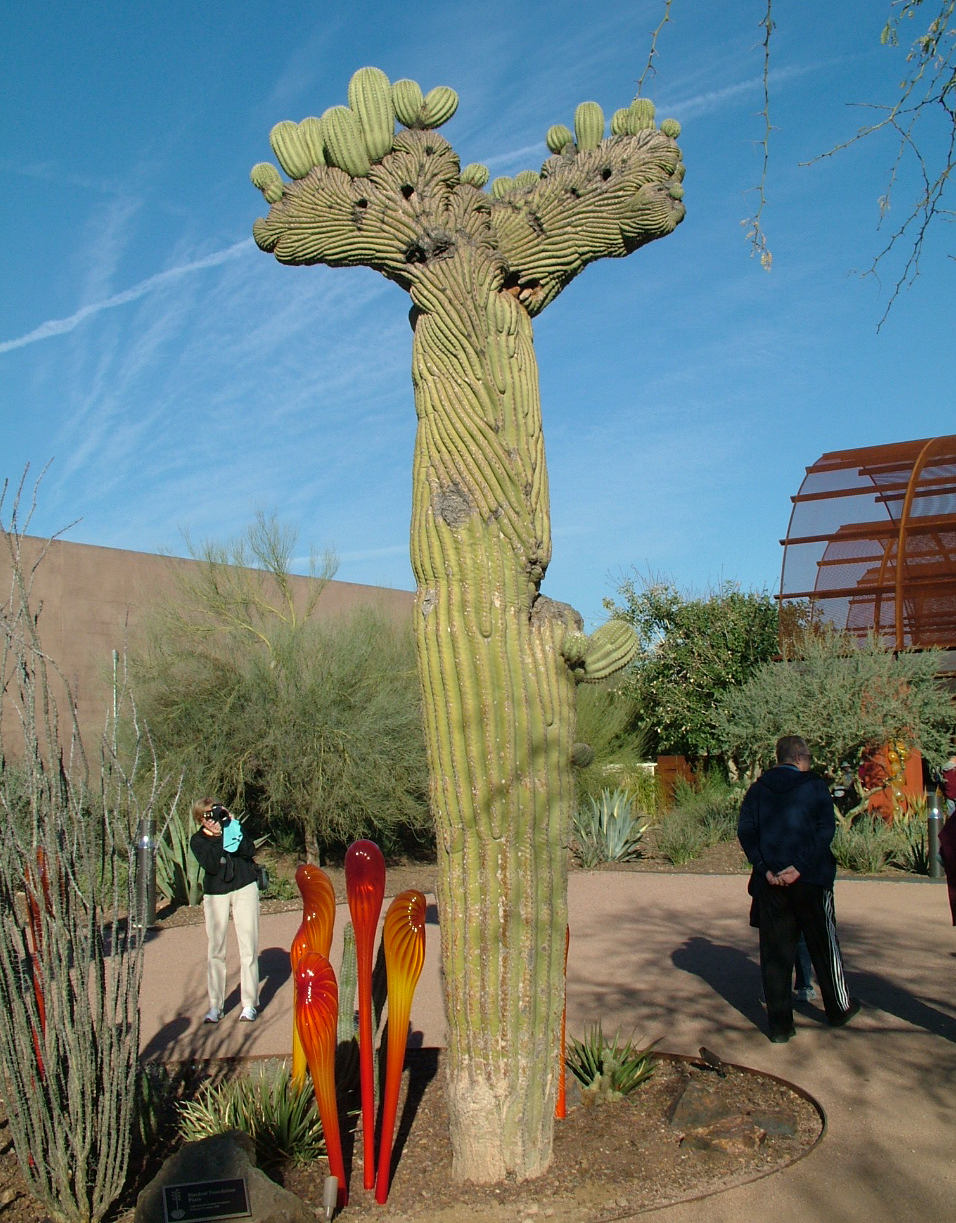 "Damage caused by frost, insects or other factors can disrupt the apical meristem and the Saguaro develops a crest instead of arms (mostrose growth)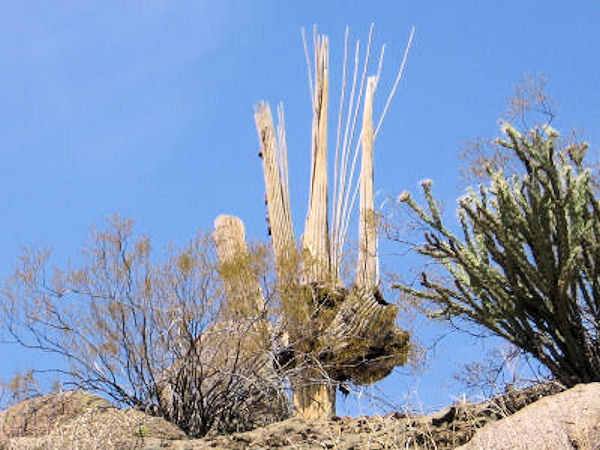 Even after dying, a Saguaro still offers an interesting appearance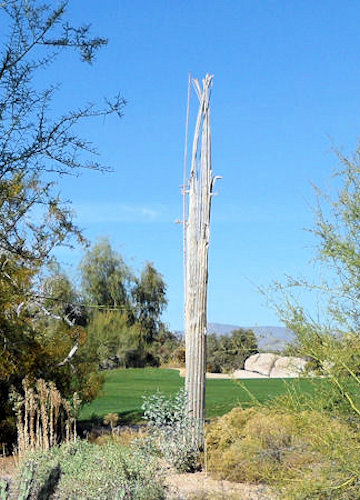 Causes of death can be frost, insects or lightening. Because this cactus has no arms, it may have died young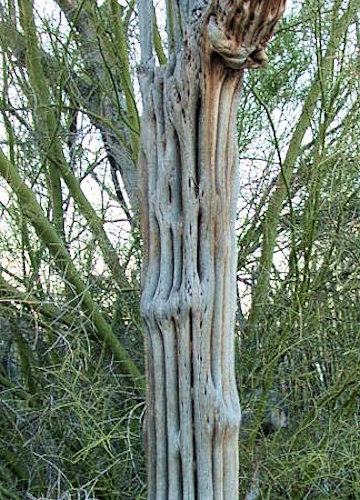 The Saguaro is supported by a ring of 12 to 30, vertical wooden ribs, which can often be seen still standing after the Saguaro dies and the flesh has fallen away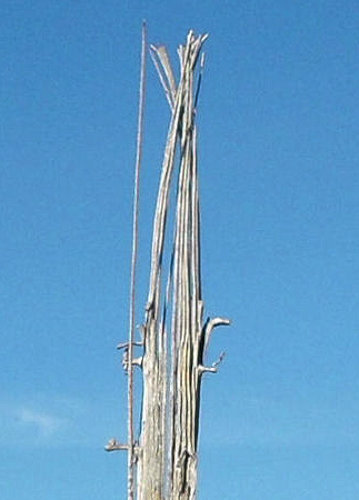 Saguaro rib wood is lightweight and fairly soft. Native Americans used it to make drill sticks for making fire, crosspieces for baby cradles, splints for injured limbs and as wattle in the construction of wattle and daub houses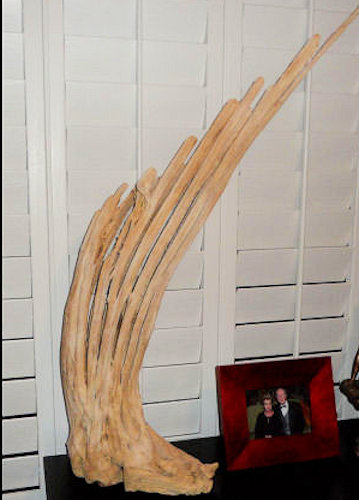 A Saguaro rib lamp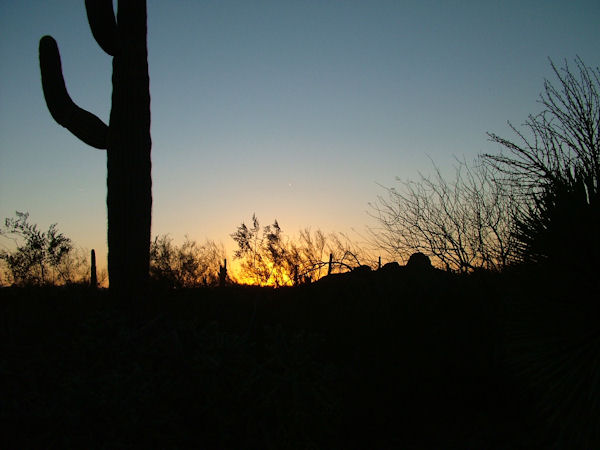 A Saguaro at sunset