Around the House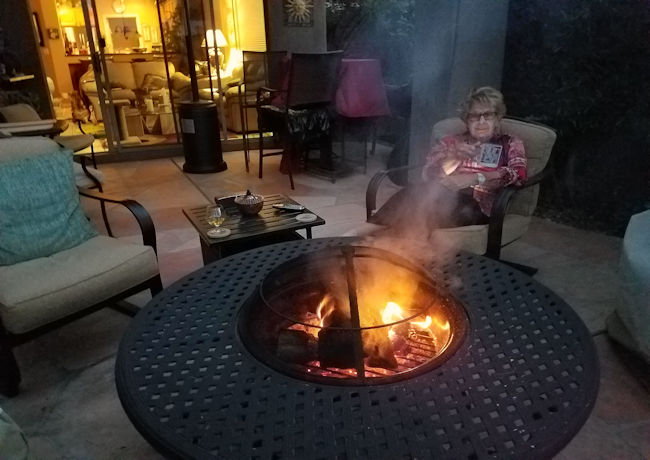 Enjoying a chilly evening by the firepit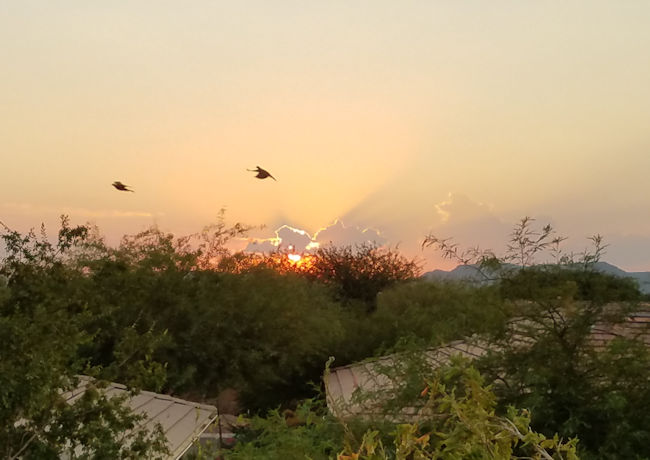 Our amazing sunsets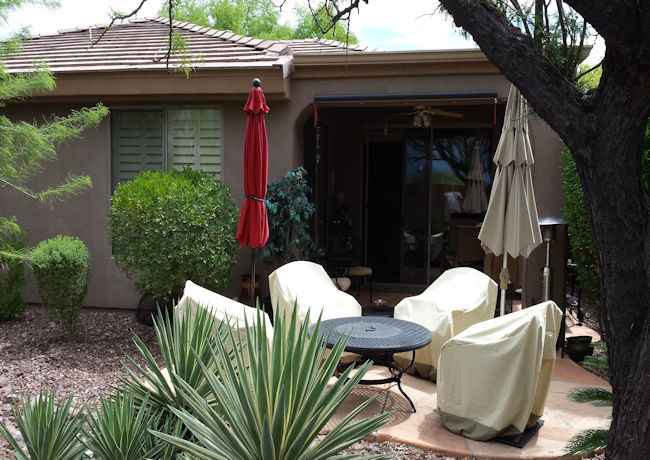 The back yard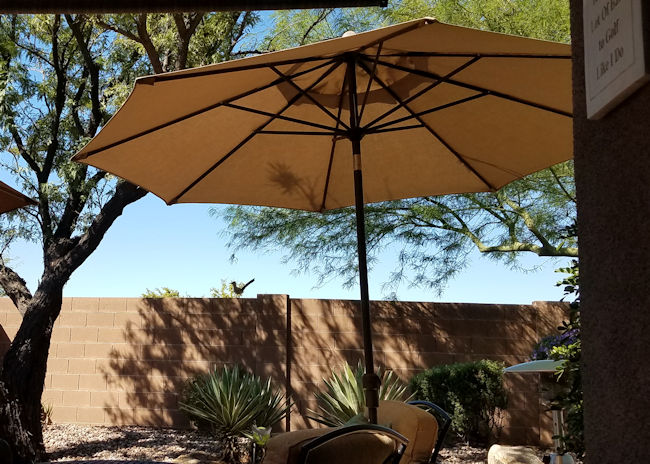 Backyard visitor Road Runner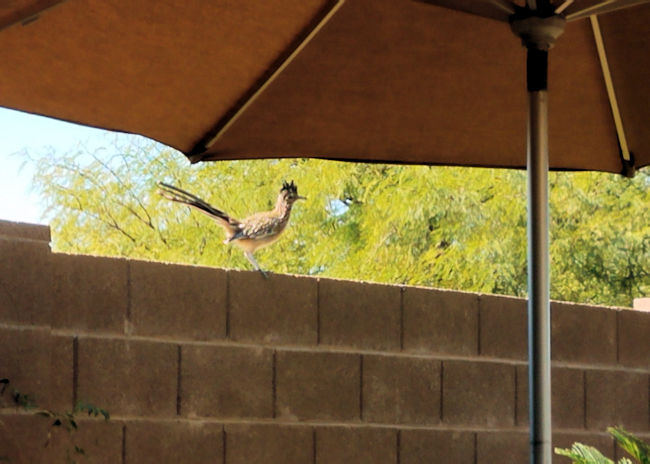 Backyard visitor Road Runner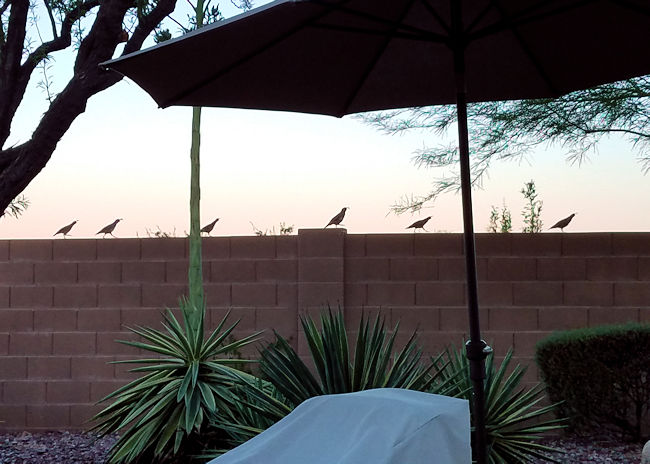 Backyard visitor Quail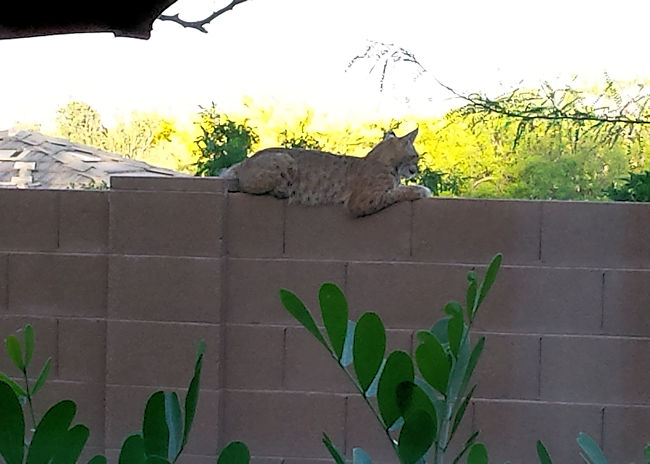 Backyard visitor Bobcat
Our Cat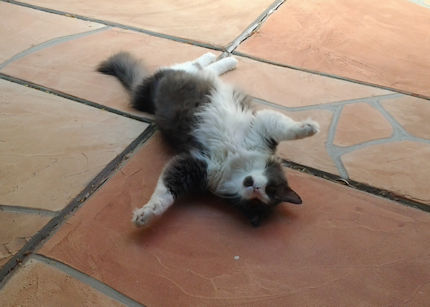 Lucky loves being outdoors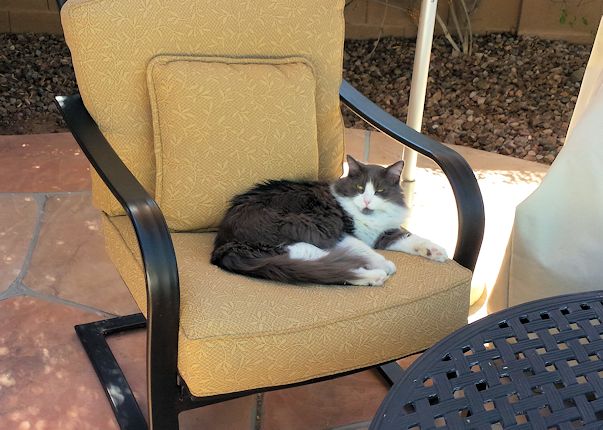 He always (well 98.8%) stays in the yard relaxing on a comfy chair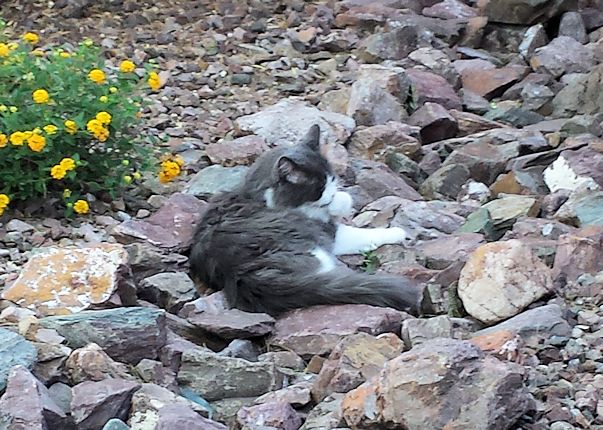 Or on the rocks!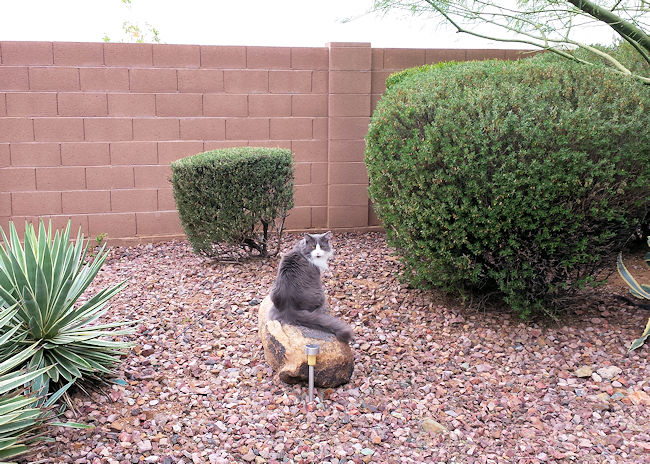 On the lookout for a lizard maybe
Lucky loves to sit on the wall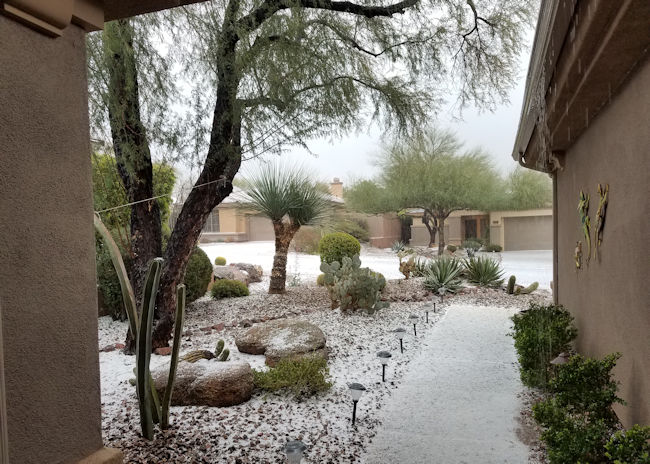 The day it "snowed" in Anthem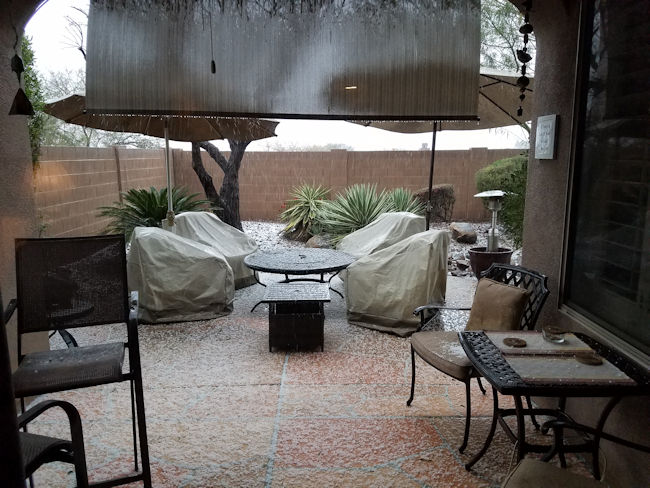 Snow on the patio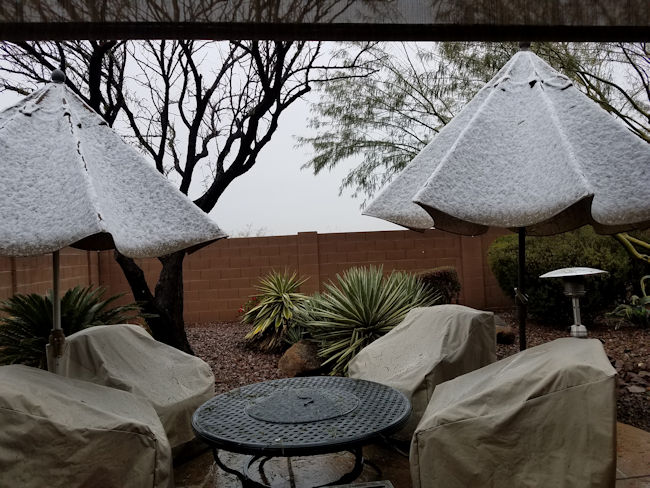 Snow on the umbrellas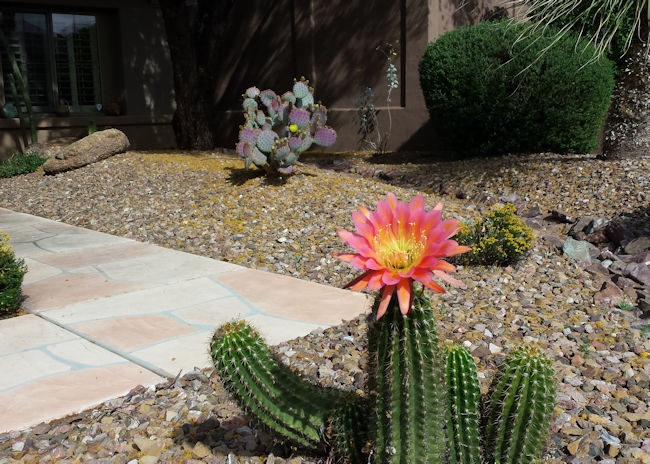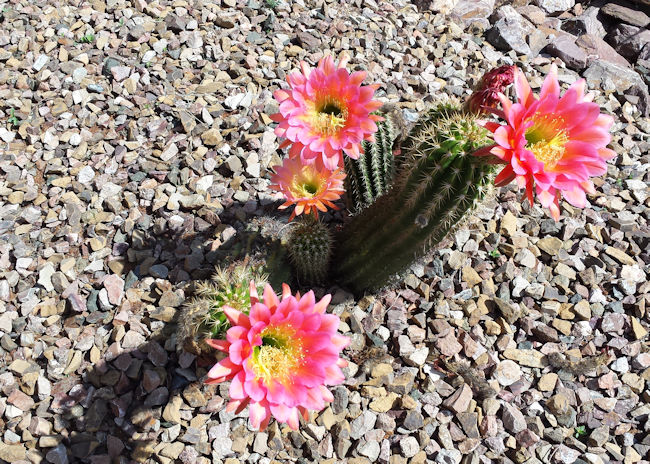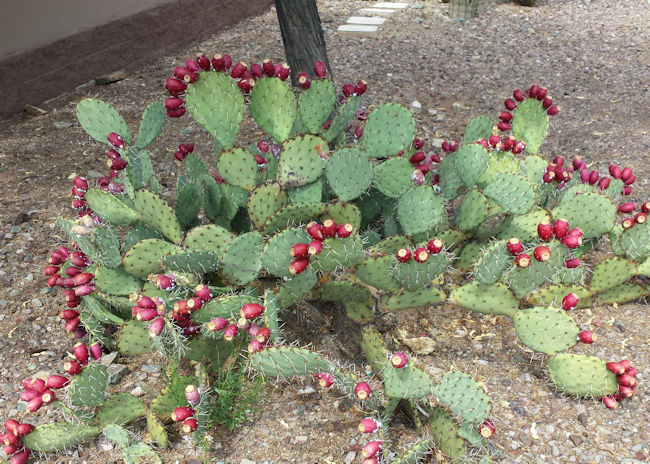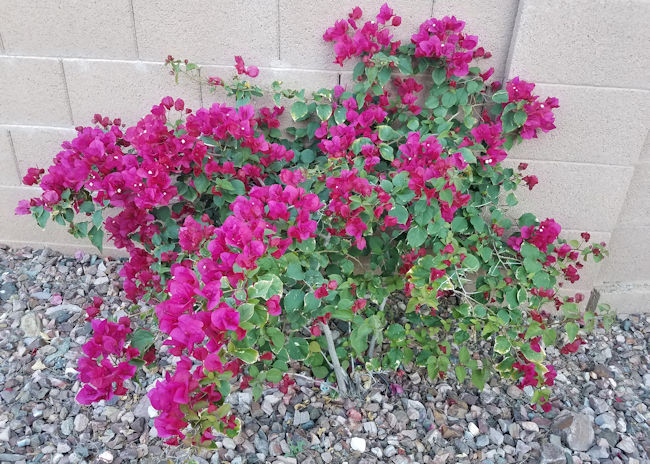 Our bogenvilla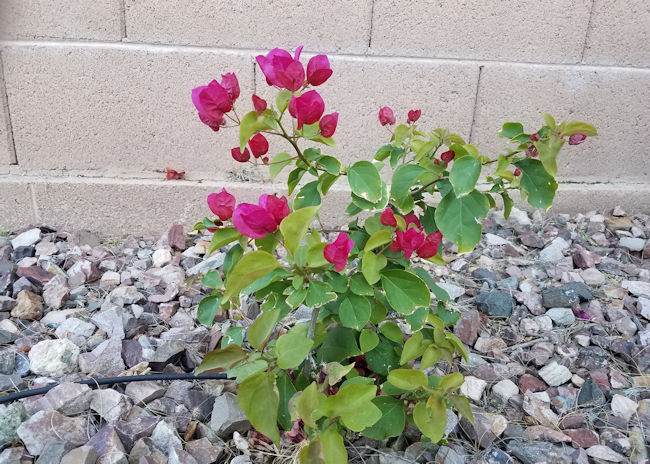 Our baby bogenvilla
Art and Collections
Dancing Katrinas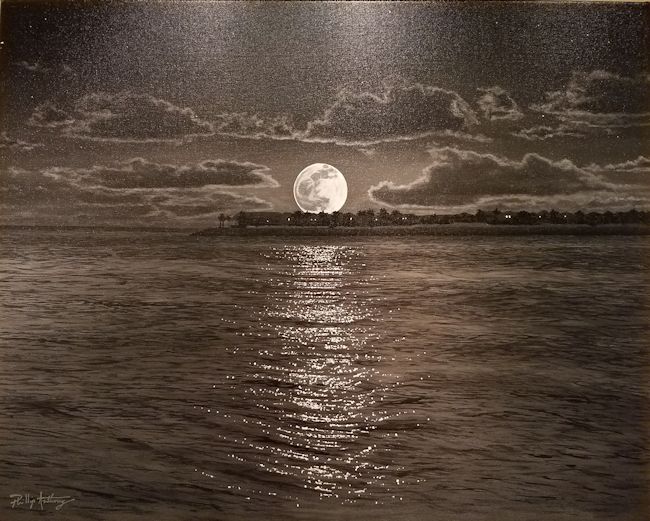 Oil Painting by Phillip Anthony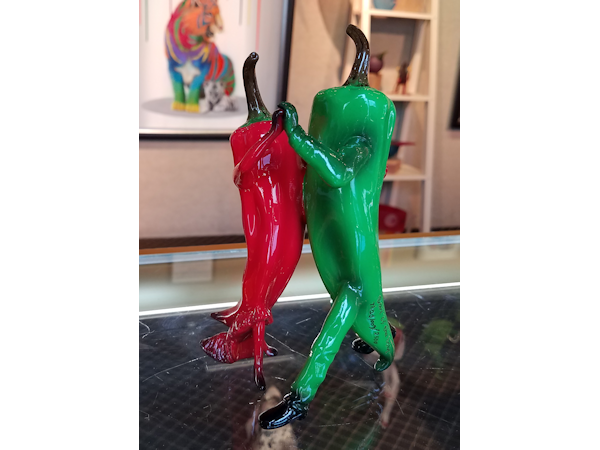 "Hot Salsa" Dancing Peppers (Out of the Bowl, Thadio)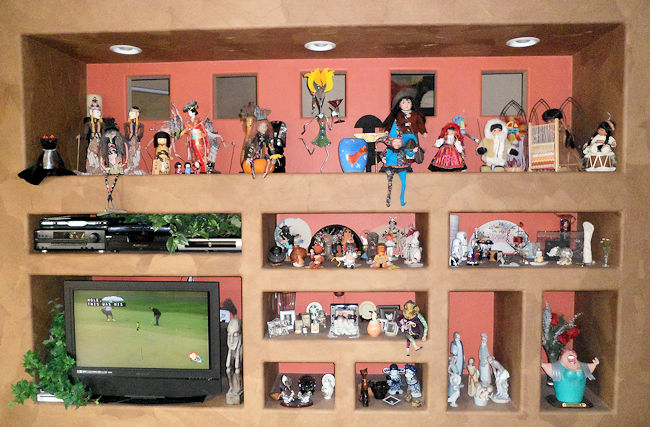 Travel Souveniers and Memorabilia
Places we've golfed
Perfume bottle collection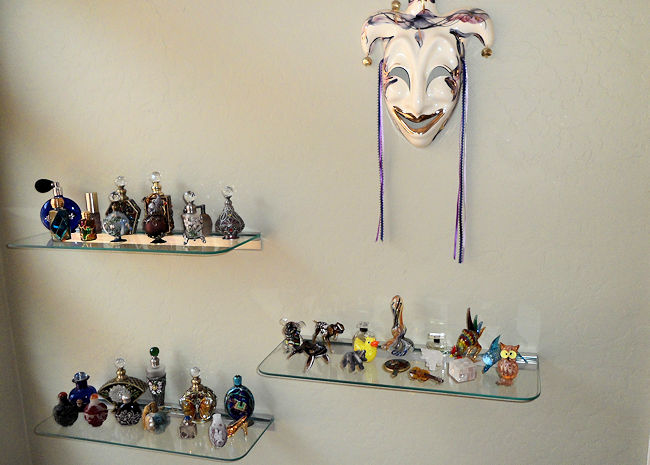 Miniatures
Joan's Needle Points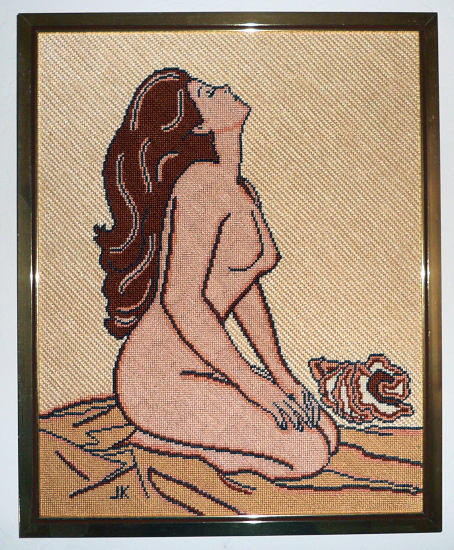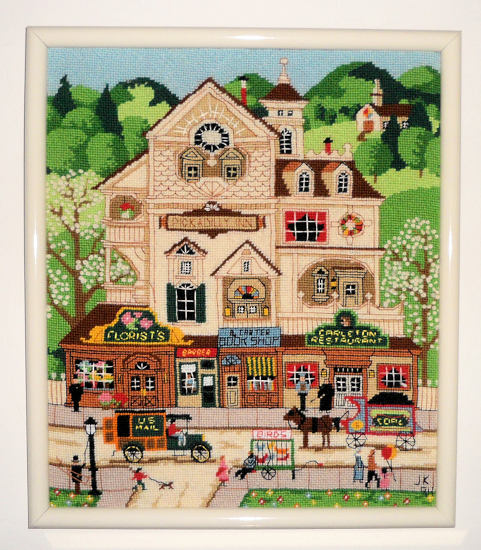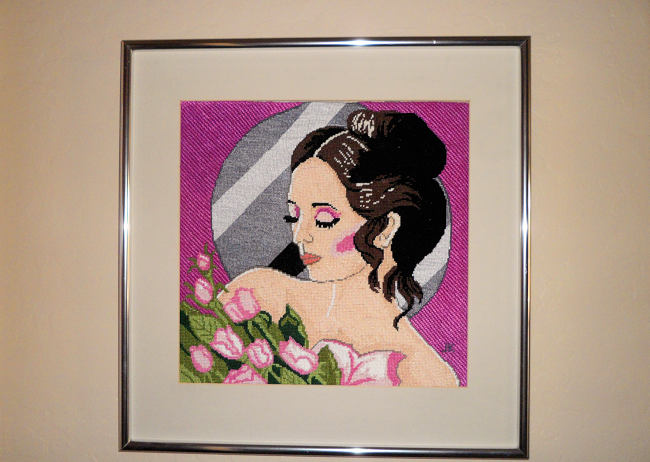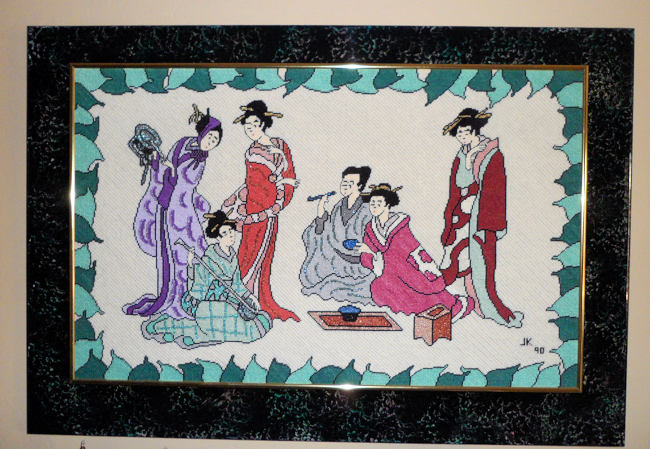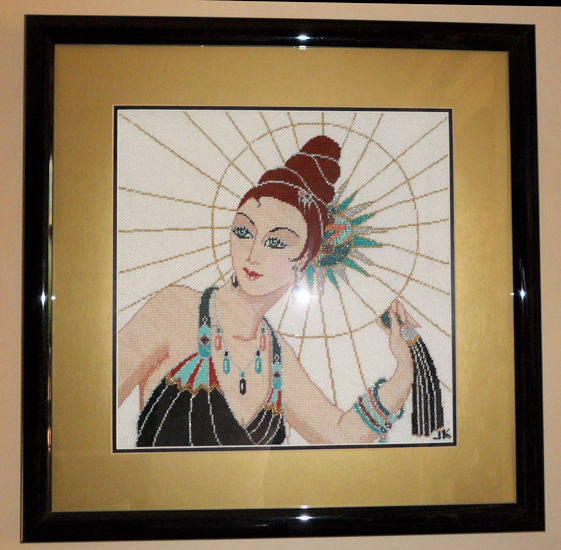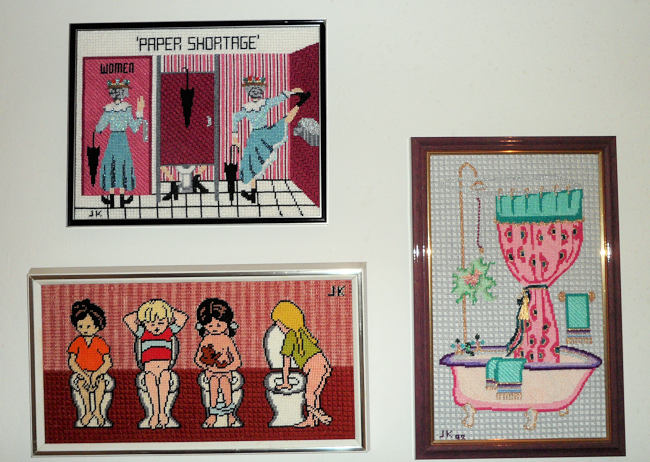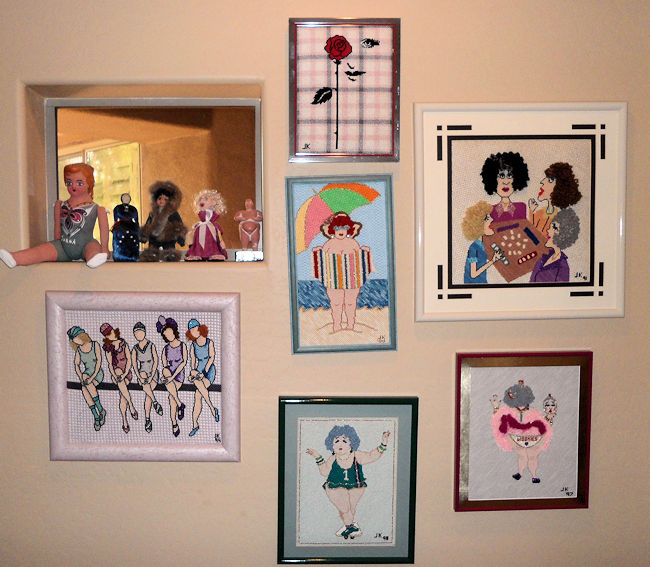 My Cadillac CT6 (2018)
2018 Cadillac CT6 - 3.0 liter V-6 Twin Turbo, 8 speed transmission (0 to 60 in 4.6 seconds)
Front and rear 20-way adjustable seats with massage, 4 zone climate control, 34 speaker Bose sound, front and rear sun roofs
Hands Free driving, automatic parking, 10" 3-D navigation display and a GPS that says "Please."
Rear camera mirror with washer
Night vision screen
Rear seat "Infotainment" screens - Watch a movie or control your climate and seat massage; remote control and bluetooth headphones are in the comnsole.
You only live once!
Older Cars
Joan's Lexus IS
2016 Cadillac CT6
My fortune at a Chinese restaurant the day I nervously bought the 2016 CT6
Our RED cars! Joan's Lexus and my Caddy
Joan's Red Lexus
The Red Caddy
2009 Cadillac CTS
Celebrating Hannukkah and Christmas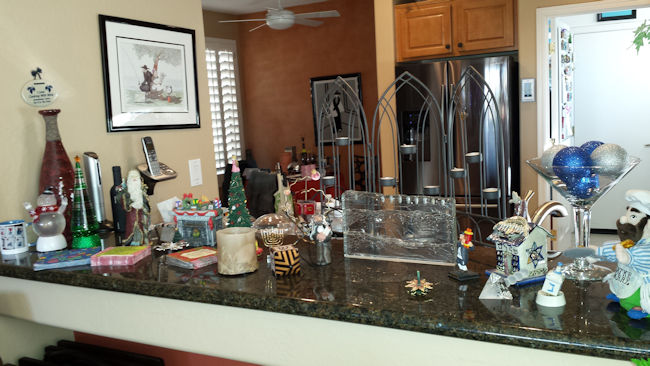 Celebrating Hannukkah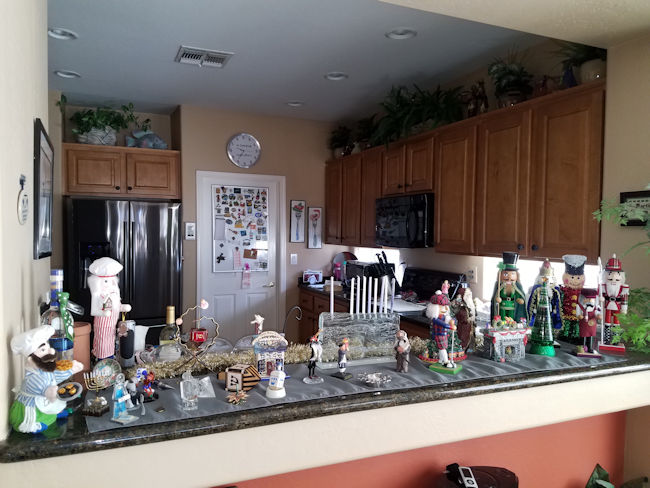 Celebrating Hannukkah
Joan's First Christmas Tree December 2011
Lucky is such a good kitty
The second tree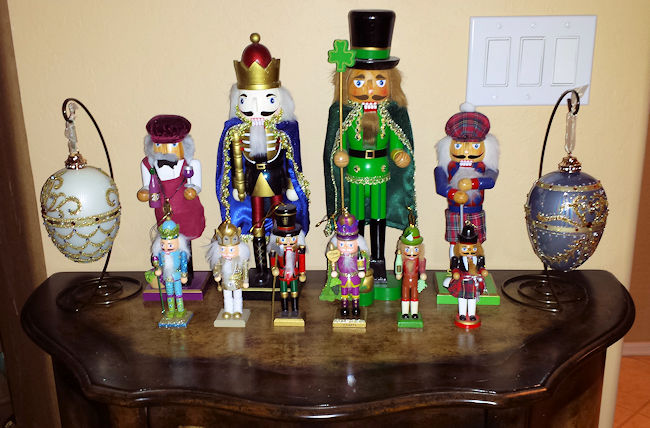 Nutcracker collection
Videos Coming Soon